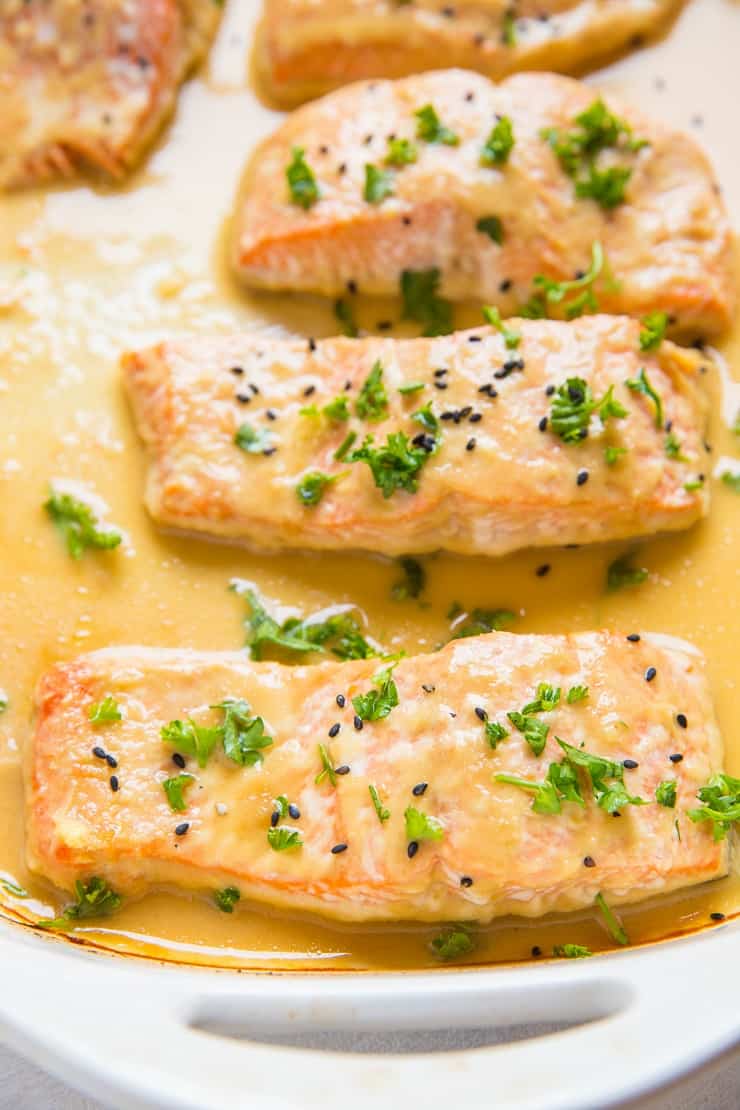 Pineapple Ginger Glazed Baked Salmon is a sweet and tangy healthy salmon recipe with an amazing pineapple-ginger glaze. This nourishing main entree is requires just 6 ingredients, easy to prepare, packed with flavor, protein, and omega-3 fatty acids. Bake it or grill it for a mouth-watering delight!
While I fancy myself a fairly unopinionated human, when it comes to salmon, I've got opinions, man. For instance, I am of the wholehearted belief that:
Fatty salmon is the most delicious of all the proteins.

Crispy baked salmon is the best way to prepare salmon

Pineapple and ginger make an amazing combination for a marinade or sauce!
I double dog dare you to test my salmon theory for an otherworldly dining experience 😉
This Pineapple Ginger Baked Salmon is you want in a great salmon recipe: it's fatty, it's zesty, it's sweet, it's tangy, it's crispy AND glazed, protein packed AND interesting.
Let's get into it!
Read More

about Pineapple Ginger Glazed Baked Salmon