40 mouth-watering must-make gluten-free fig recipes this season, with paleo and vegan options!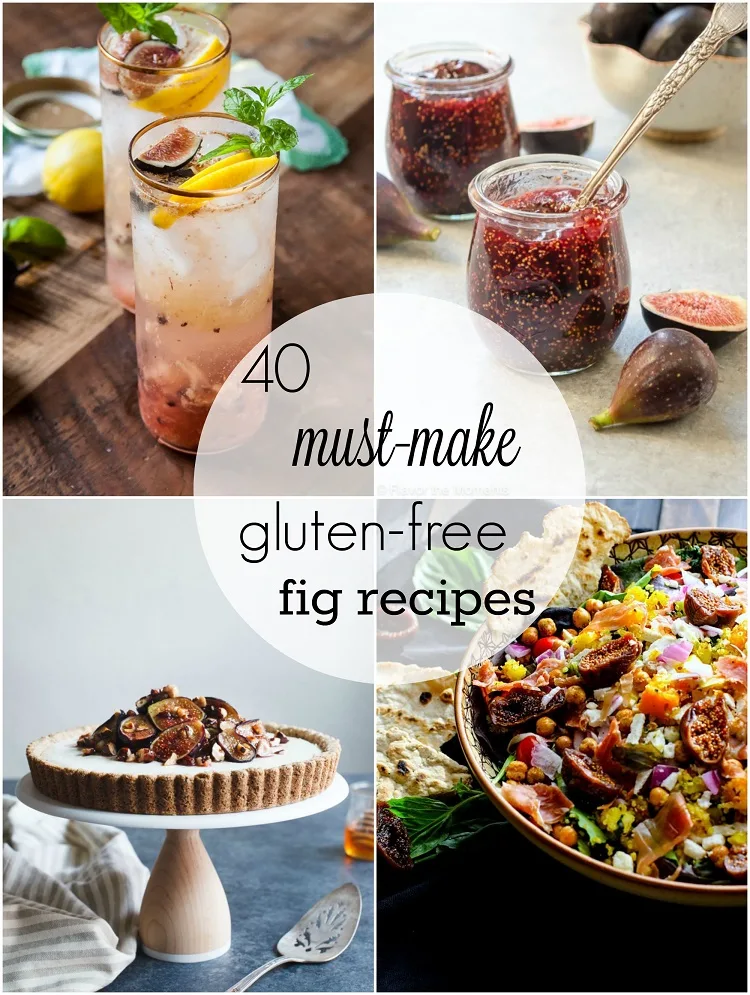 Sweet, ripe, juicy figs are near impossible to beat in my opinion, and didyouknow they're packed with nutrients? Figs are a good source of Vitamins A, E, K, B1, B2, and minerals such as calcium, phosphorous, iron, manganese, potassium, etc. Plus, they're high in natural sugars and fiber, making them a delicious and healthful treat option for those who love collecting health benefits along with their sweets.
Fig season runs June through October (depending on the fig varietal), so there's still some time to get your fig fix! I rounded up some of my favorite healthy fig recipes from around the blogisphere for your figging enjoyment.
Do note, this is not a paleo recipe roundup, but everything here is gluten-free (with the exception of one French toast recipe, which you can 200% make gluten-free as easy as 1-2-3). Some of these recipes contain a small amount of sugar or dairy, which can easily be replaced using your favorite unrefined sugar replacement (such as pure maple syrup, coconut sugar or powdered honey, etc), or your dairy-free ingredient of choice. The recipes that are paleo-friendly are designated as such. Get creative this fig season! Here are some of the most mouth-watering fresh fig recipes I've come across, which you must make this season before figs bid us all farewell. I hope you enjoy!
Drinks and Appetizers
Fig Pistachio and Honey Goat Cheese Bites from Beard and Bonnet
Fig and Lemon Sparkler with Basil Mint Simple Syrup from Heart of a Baker
Grilled Brie Stuffed Figs with Honey from Fearless Dining
Fresh Fig Bites with Ricotta, Pistachios and Honey Sherry Glaze from Flavor the Moments
Boozy Baked Brie with Fig Spread and Pecans from The Roasted Root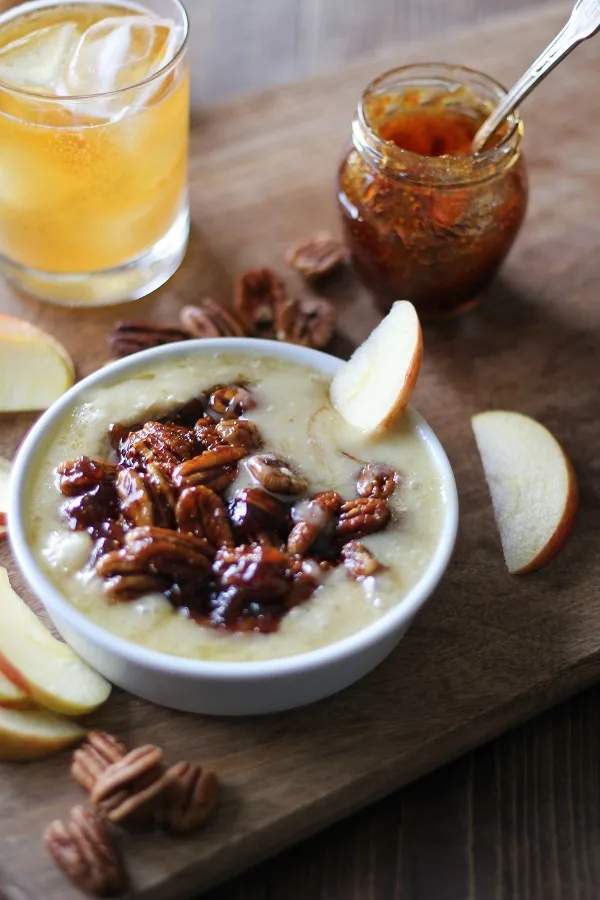 Fresh Fig Margarita from Karen's Kitchen Stories
Roasted Figs with Goat Cheese from Kalyn's Kitchen
Orange Honey Balsamic Glazed Figs with Ricotta from Delicious Obsessions
Small Batch Fig Honey Jam from Flavor the Moments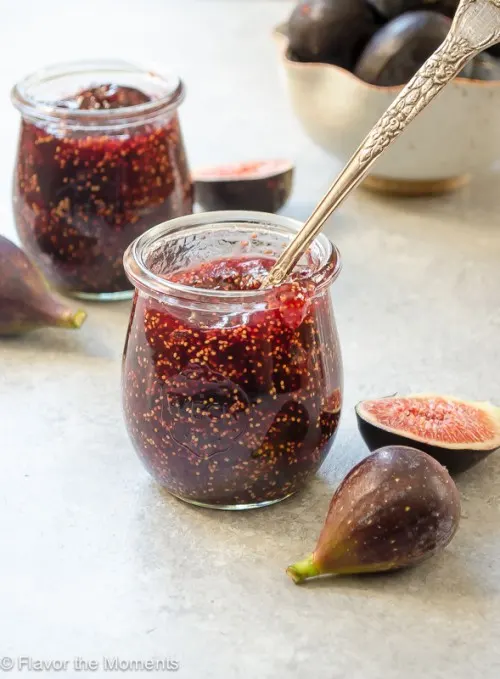 Poached Figs with Honey, Orange, and Spices from What Jew Wanna Eat
Cardamom and Brandy Poached Figs from The View from Great Island
Breakfast
Roasted Fig and Walnut Yogurt Parfait from The Roasted Root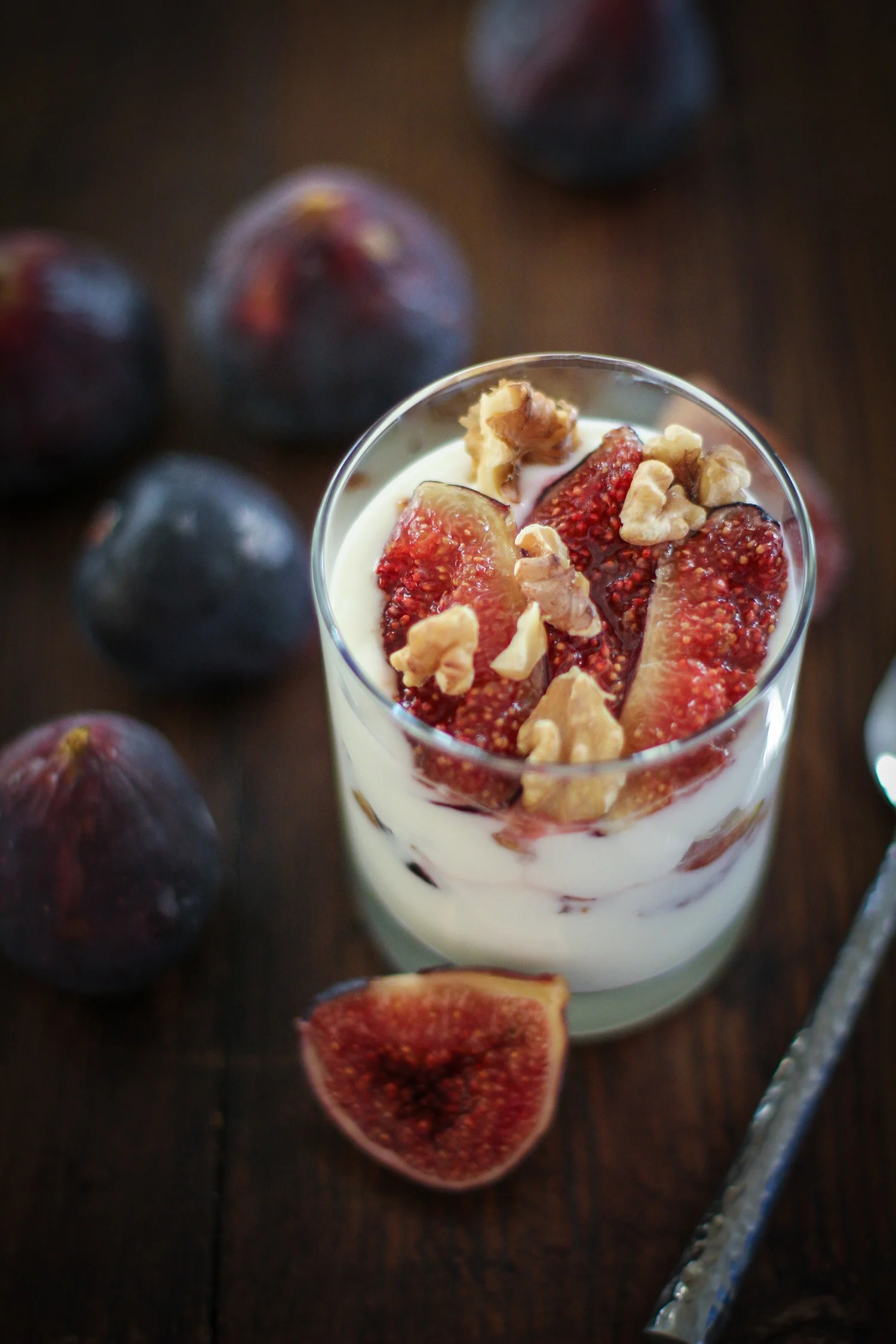 Fig French Toast from The Almond Eater (note: use gluten-free bread of choice)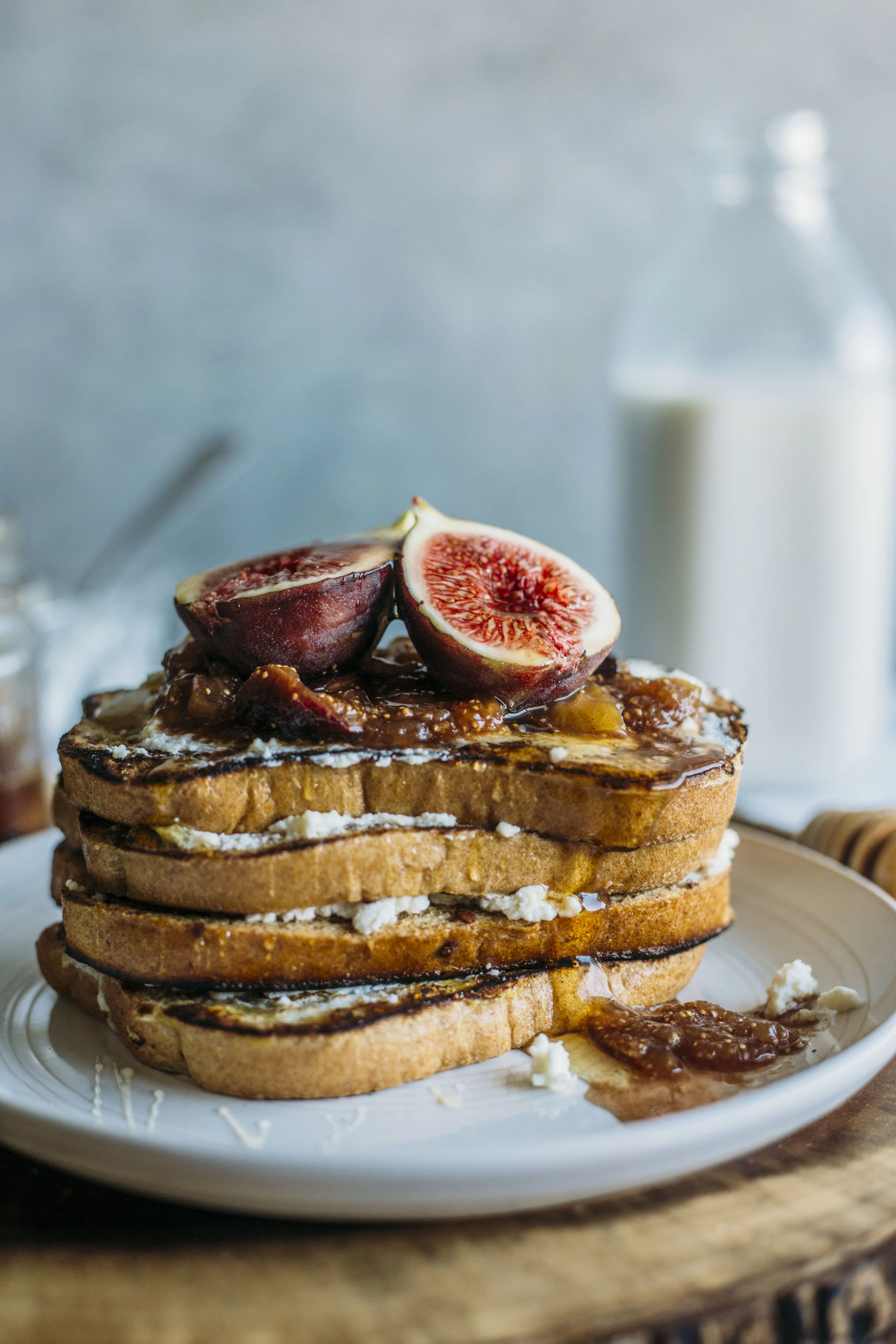 Vanilla Fig Oatmeal with Baklava Topping from Healthy Slow Cooking – vegan
Fig Newton Breakfast Smoothie from Cotter Crunch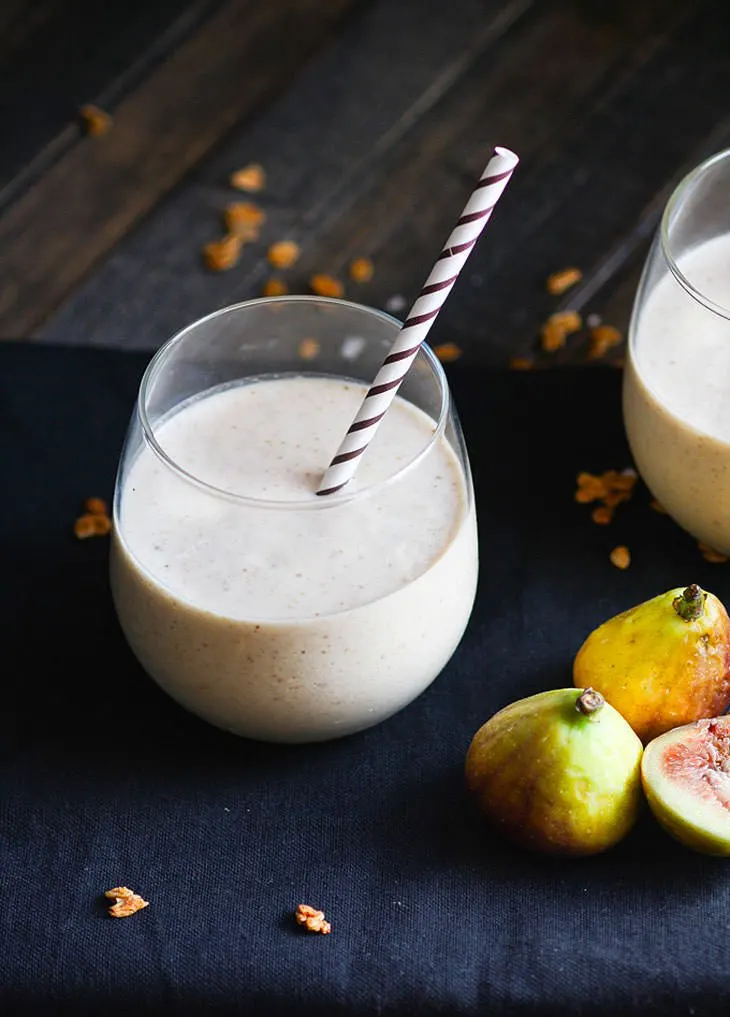 Desserts and Treats
Fig Cake with Coconut Vanilla Glaze from A Healthy Life for Me (paleo)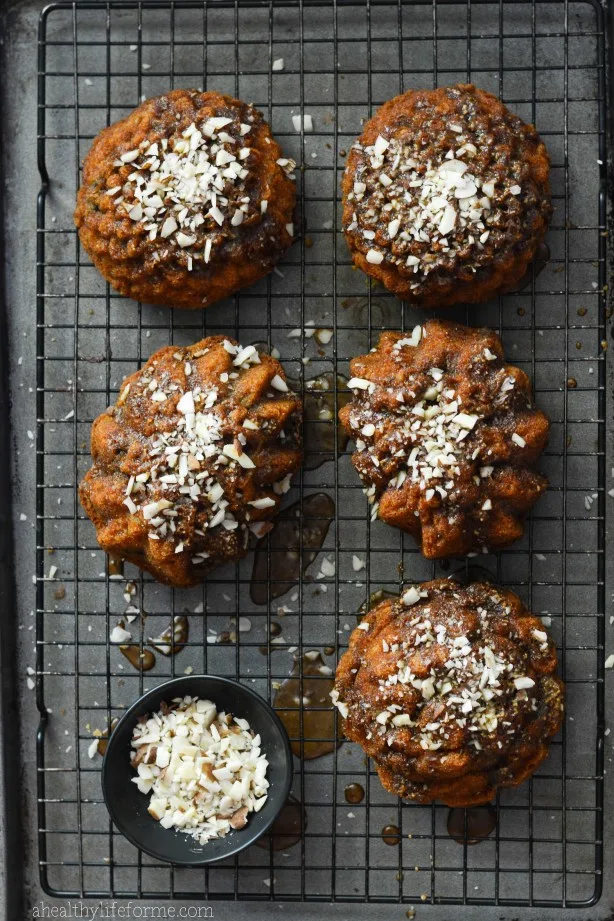 Vegan Cheesecake with Chocolate Ganache Swirl and Almond-Fig Crust from Attune Foods (vegan)
Oatmeal Fig Newton Bars from Making Thyme for Health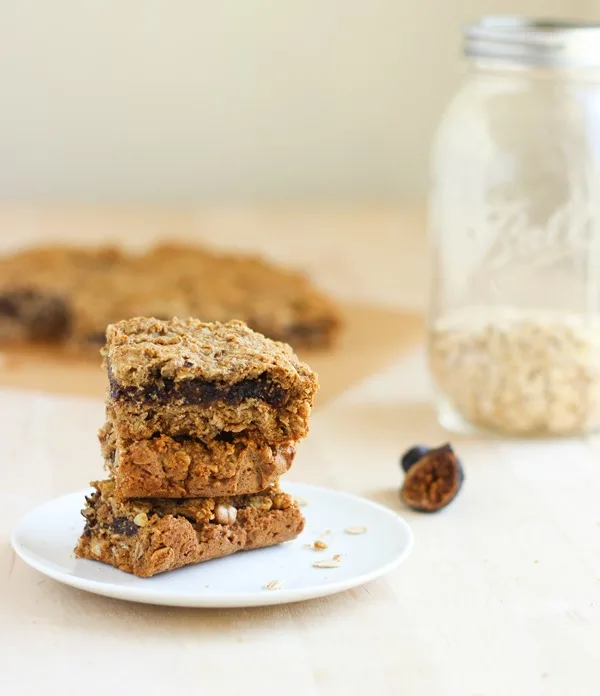 Chocolate Covered Fig Ice Cream from Kitchen Tested – vegan, paleo
Vegan Fig Chocolate Mousse from Tasting Page – vegan, paleo
Fig Chai Tea Bread from Beard and Bonnet – vegan
Ricotta Almond Fig Cake from Running to the Kitchen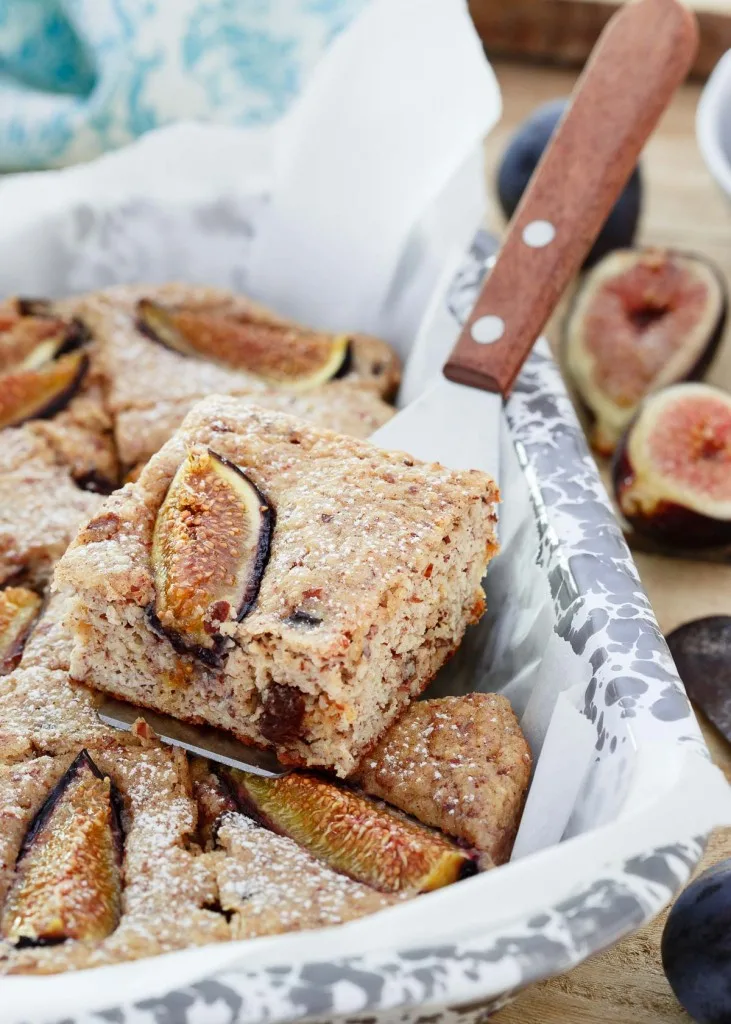 Honey Roasted Fig and Goat Cheese Popsicles from Snixy Kitchen
Homemade Paleo Diet Fig Newtons from Cupcake Project – paleo
Gluten-Free Chocolate Fig Cake from The Roasted Root
Ginger Goat Cheese Cheesecake with Honey Roasted Figs and Hazelnuts from Snixy Kitchen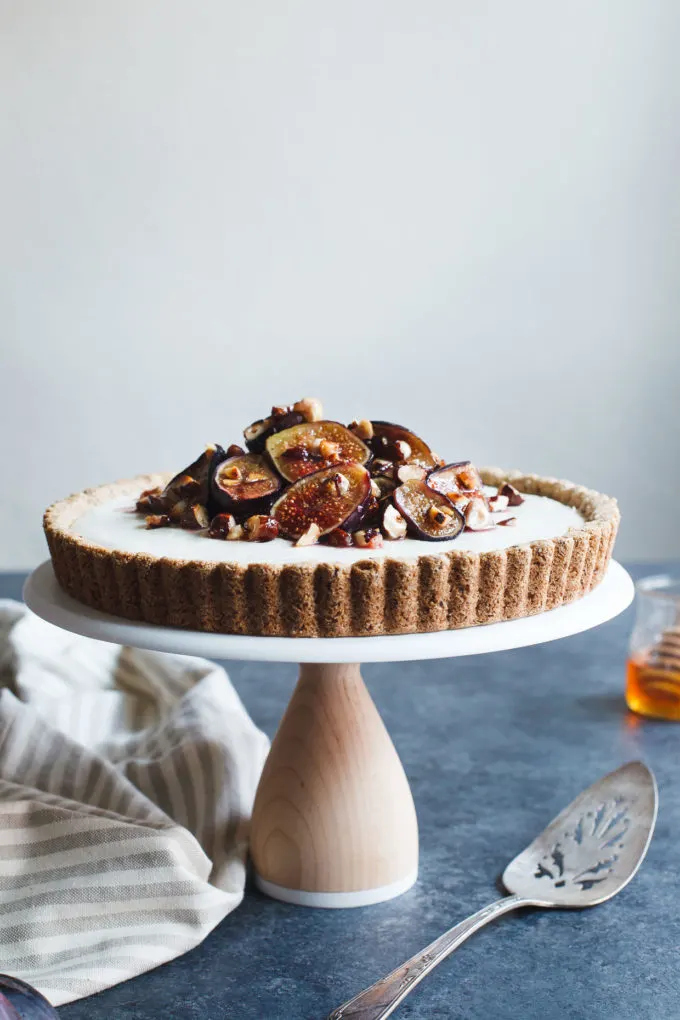 Friggin Fantastic Paleo Diet Fig Newton Cupcakes from Cupcake Project
Gluten-Free Raw Fig Tarts from Fearless Dining
Savory Meals
Quick Roasted Pork Tenderloin with Fig and Chili Sauce from Iowa Girl Eats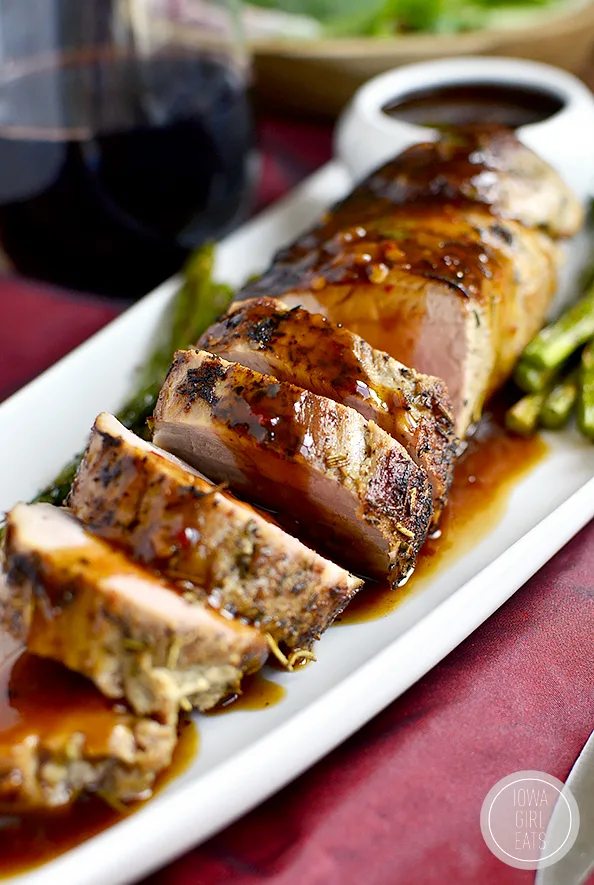 Roasted Beet and Fig Salad with Goat Cheese and Blackberry Balsamic Reduction from The Roasted Root
Spinach Prosciutto Honeydew and Fig Salad from Cooking LSL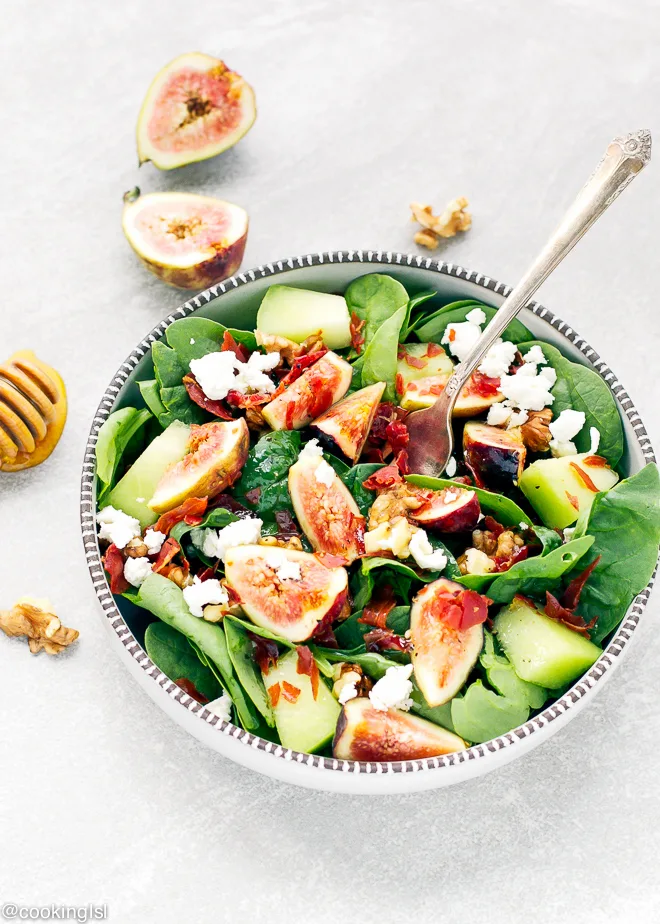 Pork Shoulder with Fig Sauce from A Healthy Life for Me
Marinated Fig and Arugula Salad from The Kitchen is my Playground
Honey Fig Roasted Salmon from Busy in Brooklyn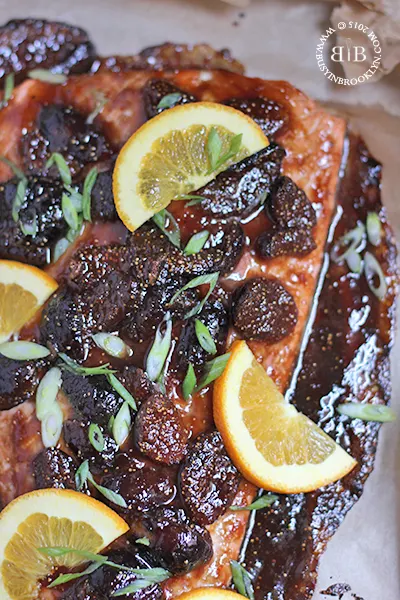 Caramelized Onion, Fig, and Ricotta Pizza from The Roasted Root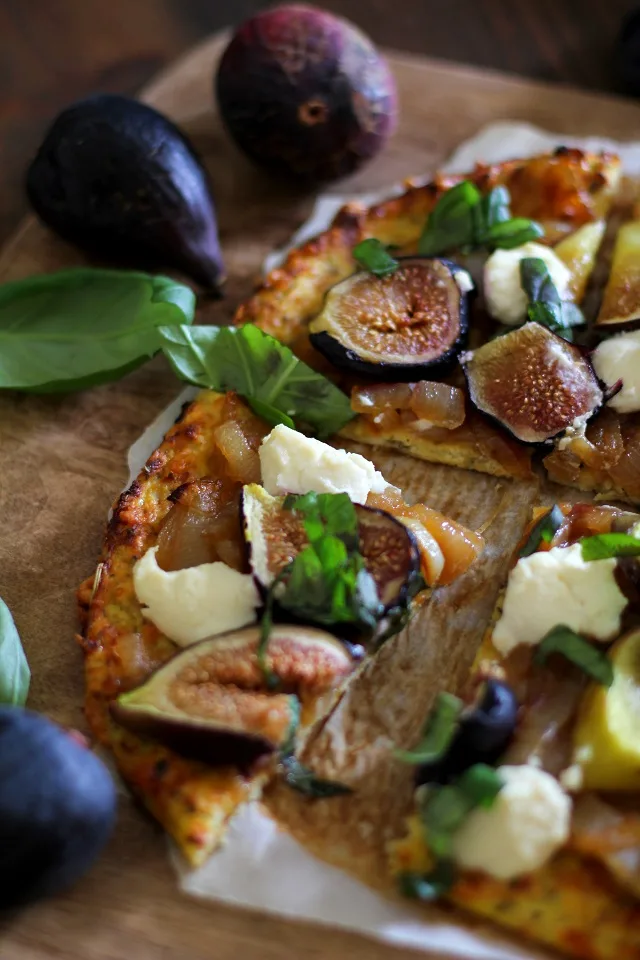 Fig Rosemary Sticky Glazed Roast Chicken from Country Cleaver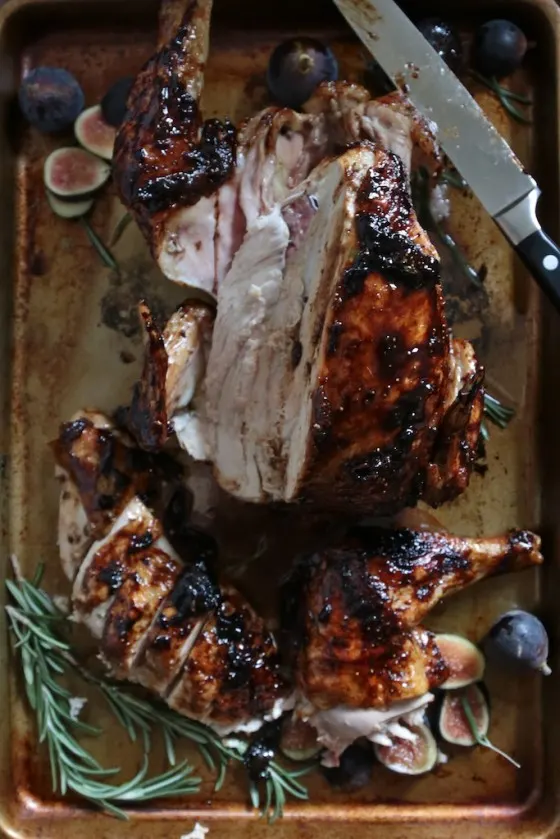 Moroccan Salad with Fig, Basil and Prosciutto from Cotter Crunch
Pan Seared Chicken with Garlic Spinach and Balsamic Fig Sauce from The Nourishing Gourmet
Fig Goat Cheese Pistachio Stuffed Chicken with Fig Balsamic Sauce from Iowa Girl Eats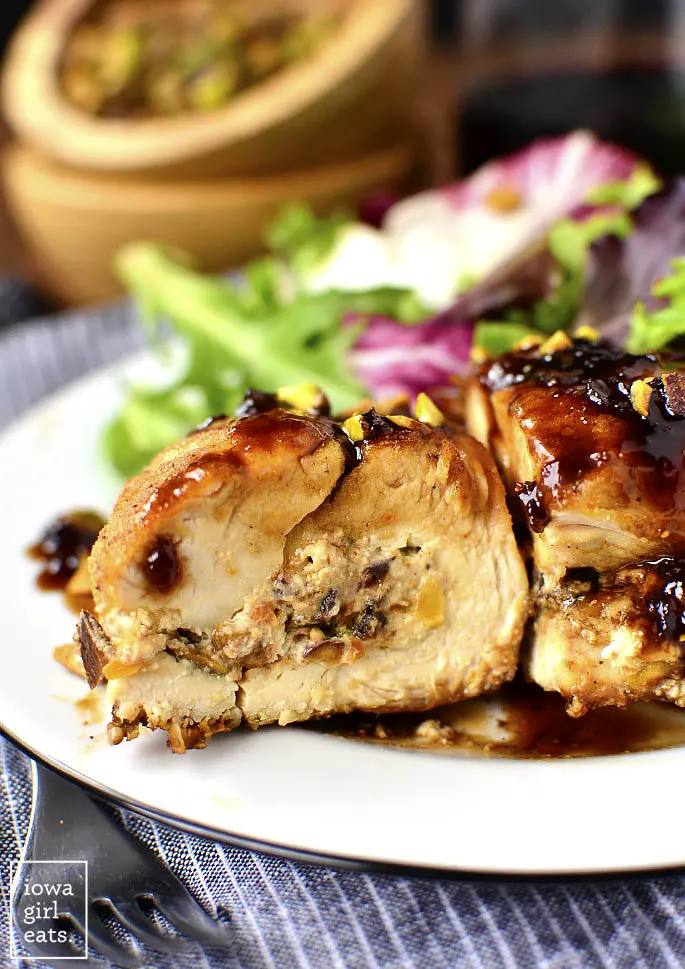 Broiled Salmon and Fig Salad with Green Goddess Dressing from The Roasted Root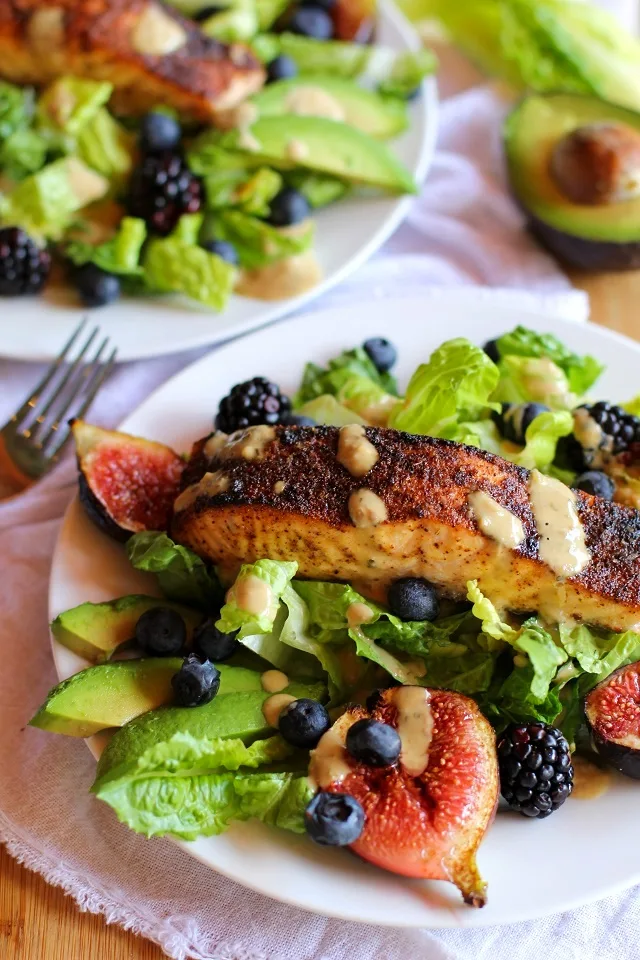 xo