Fluffy and soft gluten-free hamburger buns that are also yeast-free. No waiting, kneading, or special equipment is necessary to make these easy GF burger buns!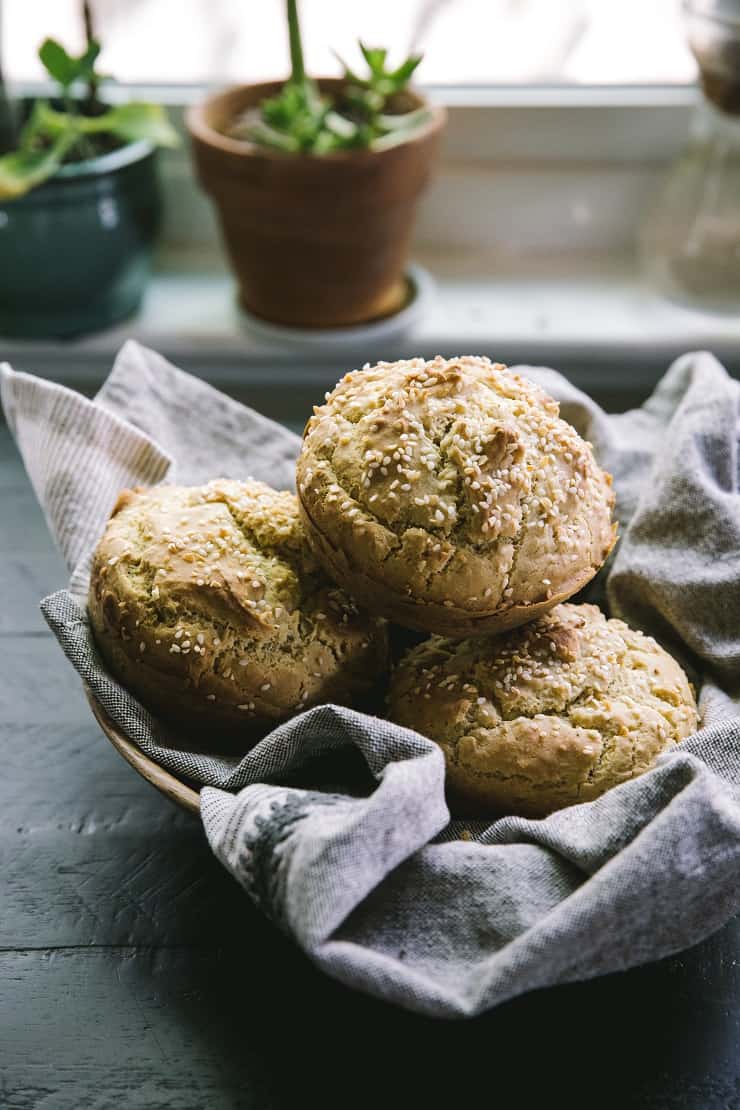 Let's face it – finding a good gluten-free hamburger bun is not the easiest thing you've done all day. But it can be!
I have found whipping up a batch of my own homemade gluten-free hamburger buns is much more gratifying than putting the fate of my burger satisfaction in the hands of the store-bought version. After making my own Paleo Everything Bagels a few weeks ago, I resolved homemade is the best when it comes to all-things gluten-free (or grain-free) bread.
Plus, making burger buns at home is super easy! I use my favorite gluten-free flour blend to keep the ingredients list small (see Recipe Adaptations section for other flour options). I go yeast-free, which not only eliminates the troubleshooting of yeast activation, but also cuts down on prep time.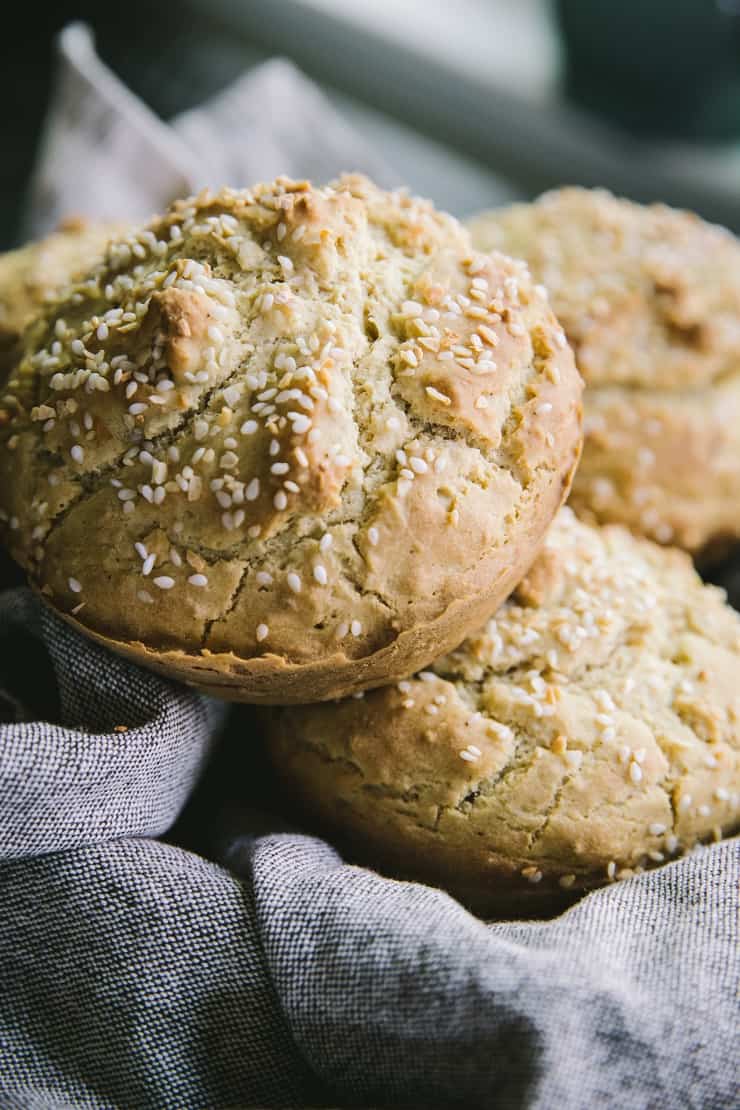 How to Make Gluten-Free Hamburger Buns:
Summary: All we do is combine wet and dry forces and bake!
Add all the wet ingredients (eggs, milk, oil, cider vinegar, honey) to a mixing bowl. Also add all dry ingredients to a separate mixing bowl.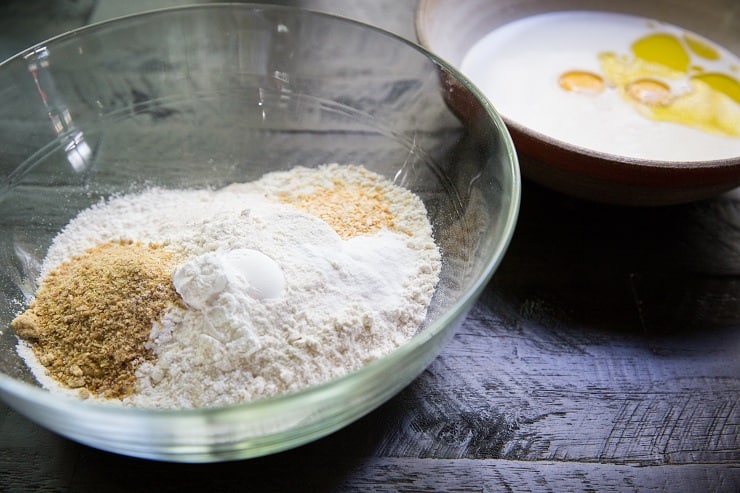 Whisk up the wet ingredients until well-combined. Stir together the dry ingredients until well-combined.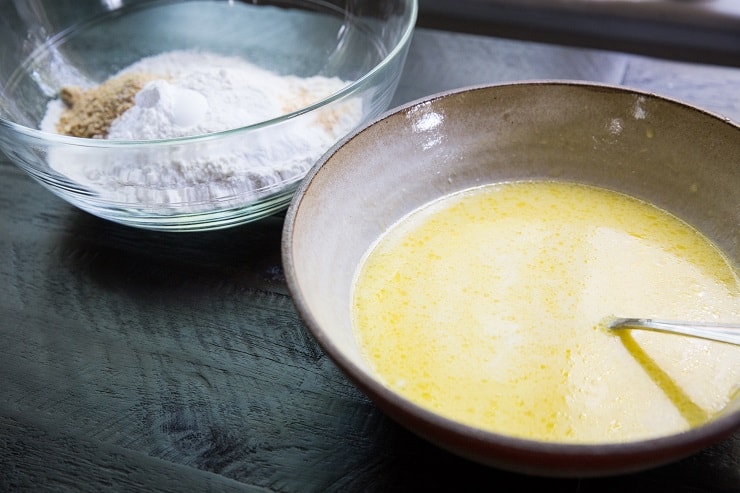 Pour the wet mixture into the mixing bowl with the flour mixture and stir well.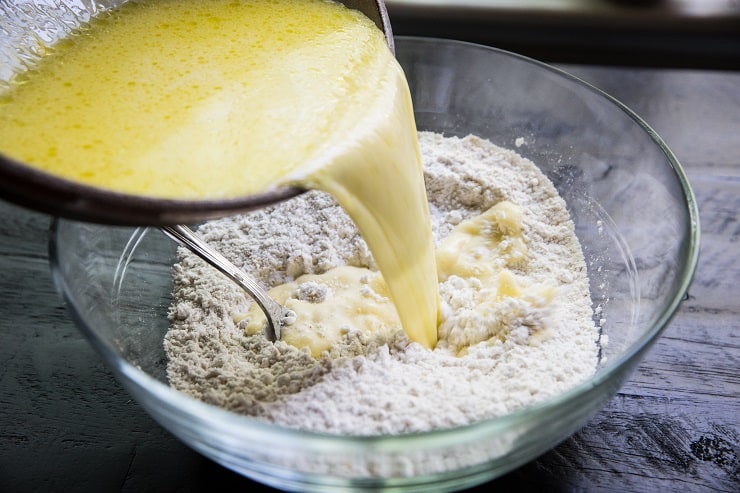 Beat vigorously by hand (or with an electric hand mixer) for two minutes.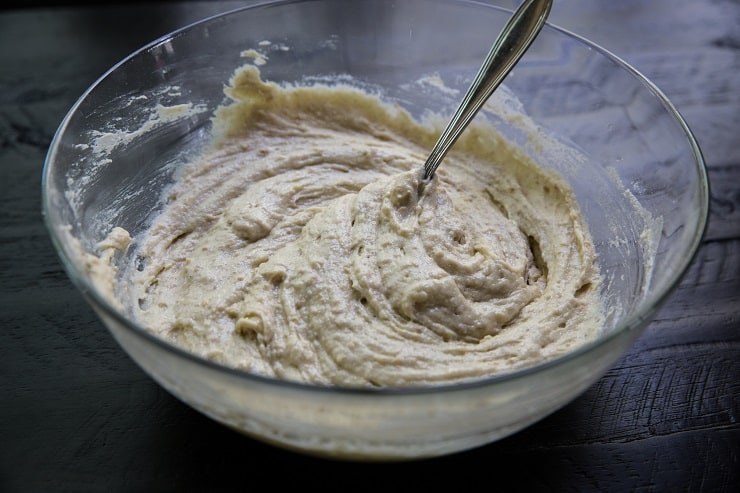 Spoon the hamburger bun dough into a burger bun pan (also known as a muffin top pan or a cinnamon roll pan) or English muffin rings.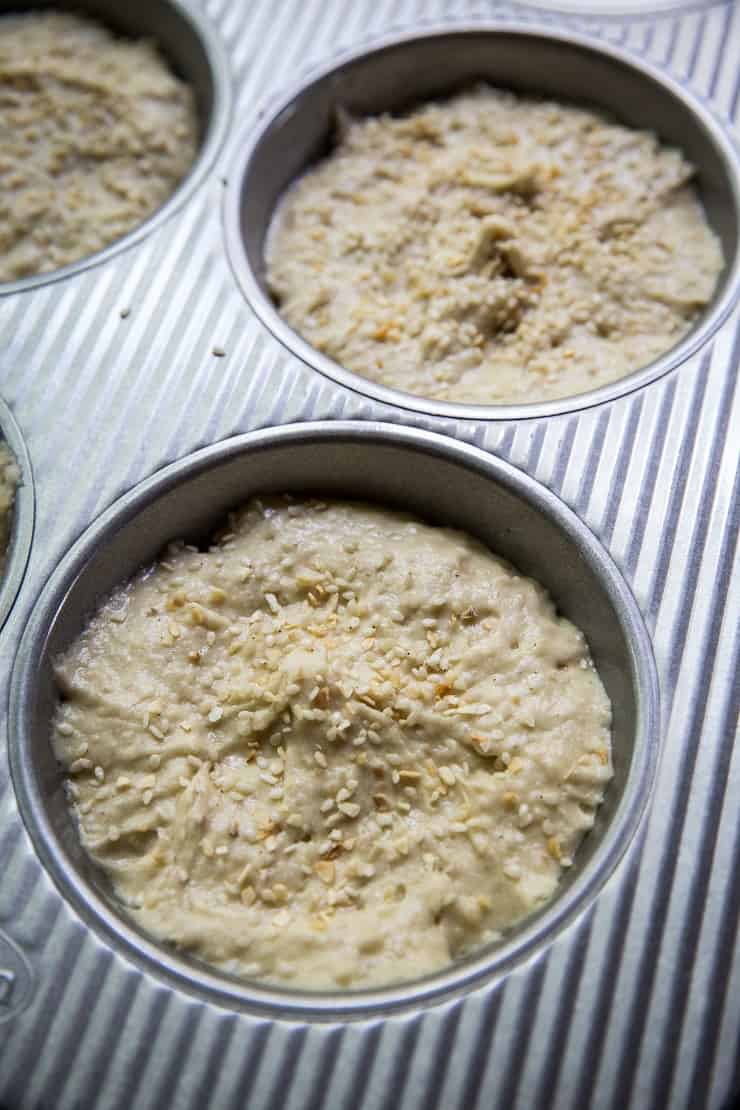 I like to sprinkle my gluten-free hamburger buns with minced onion and sesame seeds before baking. This is optional!
After baking, allow the buns to rest at least 10 minutes before slicing and using.
Use your burger buns as the fluffy carby caravan for all your delicious burgers.
Recipe Adaptations:
If you'd like to make your own flour blend, replace the gluten-free flour blend with 1 cup rice flour, ⅔ cup potato starch, and ⅓ cup tapioca flour. You can also use arrowroot flour instead of tapioca. Use ½ cup millet and ½ cup rice flour instead of 1 cup rice flour. You have options!
Double the batch to make more buns in one go. This recipe makes 4 large buns, but doubling the recipe requires no additional effort and then you have buns for days.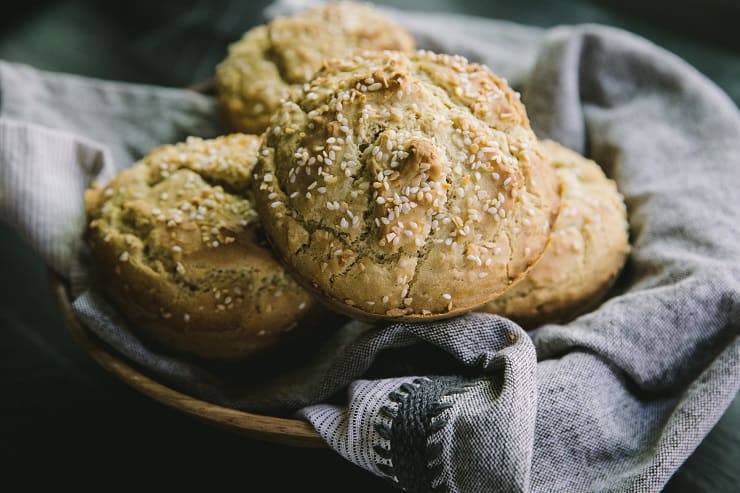 How to Store Gluten-Free Hamburger Buns:
If you end up with leftover buns, simply place them in a zip lock bag and freeze them for up to 1 month. Thaw for 20 minutes at room temperature, then slice, toast and use!
Stay tuned for an epic burger recipe that features these buns! In the meantime, get your bun on!
Get your bun on!
My cookbook,
Paleo Power Bowls
, is now available! CLICK HERE to check it out. Thank you for your all your support!
If you make these gluten-free hamburger buns, please feel free to share a photo and tag @The.Roasted.Root on Instagram!
Gluten-Free Hamburger Buns (Yeast-Free)
An easy recipe for gluten-free hamburger buns that is also yeast free. These buns are quick and easy to make!
Instructions
Preheat the oven to 375 degrees F and bring out your hamburger bun (or muffin top) pan or English muffin rings. As long as the pan is non-stick, you won't need to spray it with oil.

In a mixing bowl, stir together all of the dry ingredients (gluten-free flour through sea salt).

Whisk together the remaining (wet) ingredients in a separate mixing bowl (non-dairy milk through honey).

Pour the wet mixture into the mixing bowl with the dry mixture and stir well to combine. Beat vigorously for 2 minutes by hand or with a hand mixer.

Spoon the hamburger bun dough into the mold. Sprinkle with minced garlic and sesame seeds. Bake on the center rack of the oven 20 to 24 minutes, or until buns are baked through and golden-brown.

Allow buns to sit 10 minutes before removing from the pan. Slice buns in half and use for your favorite burgers!
Nutrition
Serving:
1
of 4
|
Calories:
394
kcal
|
Carbohydrates:
64
g
|
Protein:
8
g
|
Fat:
12
g
|
Fiber:
3
g
|
Sugar:
3
g