Gluten-free brown rice flour brownies are a moist, fudgy, decadent dessert sweetened with pure maple syrup. You'd never know they're gluten-free!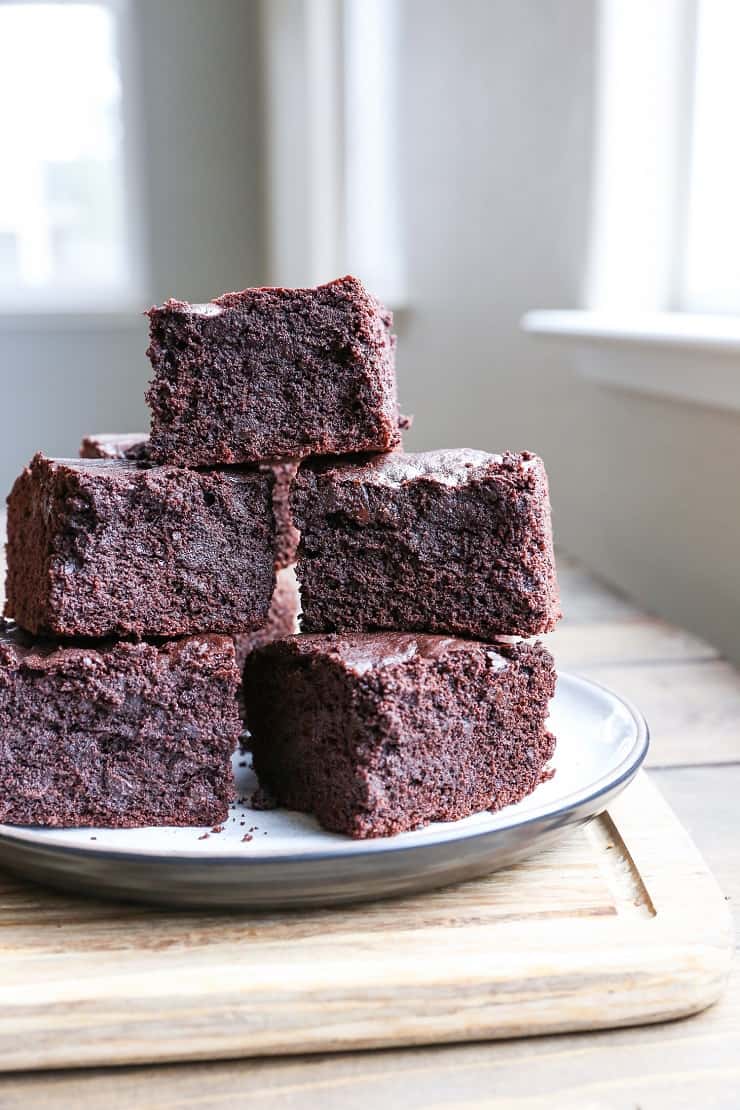 Here's what's going to happen: You…you're going to go out and find yourself a legitimate tragedy prior to baking these brownies. Because if you're already happy before eating these, you will, in a word, implode. With jubilation.
You may want to put on CMT right now and grab a box of Kleenex. Let it out. You just let it right out.
These brownies will slap you upside the head and right all the wrongs. All of them. Plus any wrongs that happen to be strolling within a 100-foot radius. They are gluten free and are made with brown rice flour
, but haste: that does not make them good for you. These are little chocolate sugar bomb babies, reserved for CMT and kleenex sessions.
They are the kind of brownies you only eat while you're wailing to your girlfriend in a pitch so high only dogs can hear it as she's painting your toenails and force-drinking you delicious wine.
Okay, you can eat them on a good day too.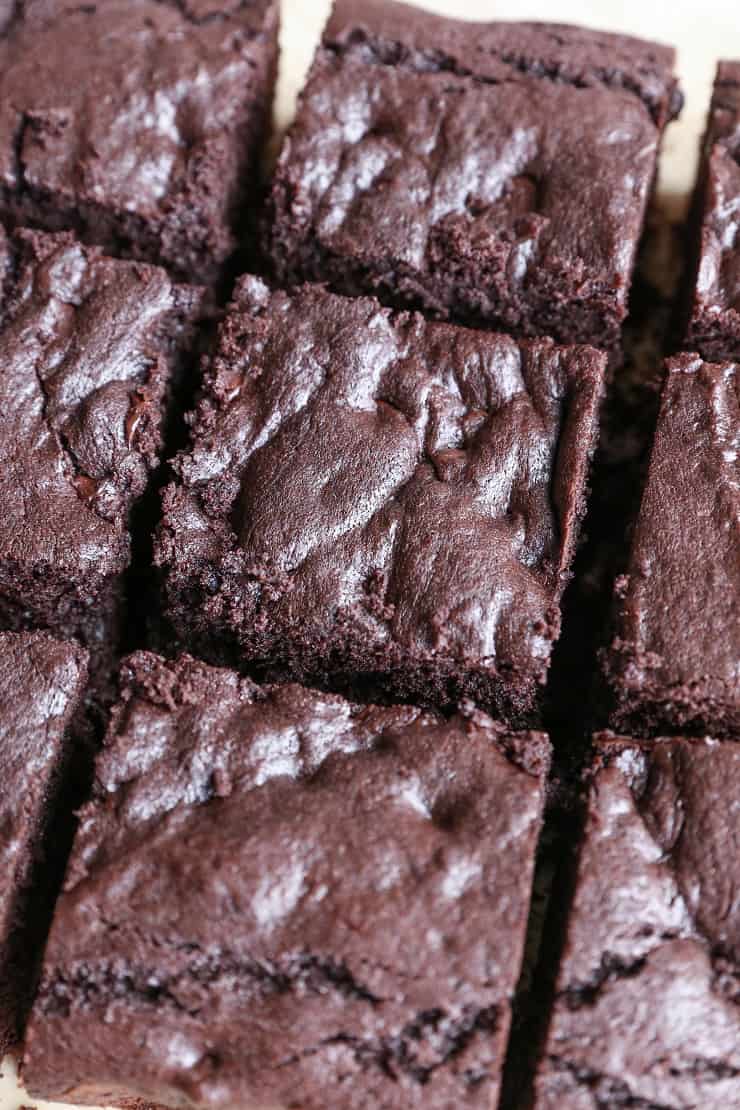 How to Make Rice Flour Brownies:
Guess what?! You prepare the brownie batter on the stove top. Have you done this before? I promise it is easy.
Melt the butter in a saucepan, add the sugar, then the cocoa powder and vanilla extract.
What happens is epic. You have buttery smell good. On the stove top. For brownies.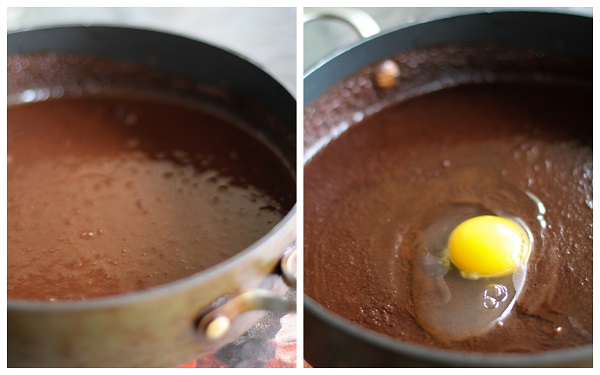 You then whisk in your eggs and test the mixture for salmonella…using your mouth.
Add in your dry mixture, do more mixing and then in the oven it goes. For what seems like eternity.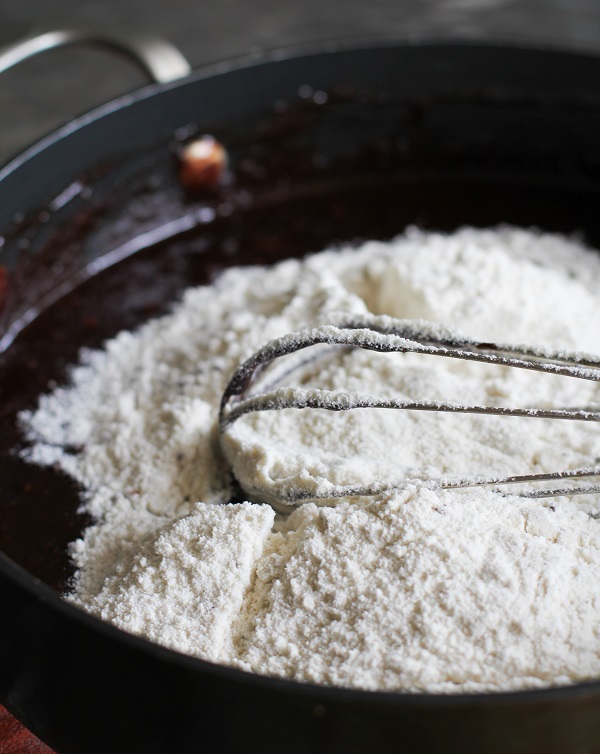 Allow the brownies to cool at least 20 minutes before diving in. With a spatula + your face.
Next, what happens is between you and the brownie. No witnesses. What happens to the brownie pan stays in the…brownie…pan…yeah.
I highly suggest enjoying these brownies with some form of ice cream. My 3-Ingredient No-Churn Vanilla Ice Cream is a marvelous companion!
More Delicious Brownie Recipes:
Party on, Wayne!
My cookbook,
Paleo Power Bowls
, is now available! CLICK HERE to check it out. Thank you for your support!
If you make this recipe, please feel free to share a photo and tag @The.Roasted.Root on Instagram!
Gluten Free Brown Rice Flour Brownies
Gluten-free rice flour brownies are a delicious moist dessert! Recipe updated 9/20/2017
Instructions
Preheat the oven to 350 degrees F and lightly oil an 8" x 8" baking pan (or line with parchment paper.

In a bowl, mix together the brown rice flour, cocoa powder, baking soda, and instant coffee granules. Set aside.

In a saucepan, melt the butter (or coconut oil) over medium heat with the chocolate chips and pure maple syrup, stirring constantly. Avoid letting the mixture get too hot because you'll want to cool it. Remove saucepan from the heat and allow it to cool.

Whisk in the vanilla extract, then the eggs one at a time. Whisk until the mixture is thick and glossy and looks like pudding or ganache.

Pour in the dry mixture and mix until just combined.

If you are adding additional chocolate chips, do so now (allowing the batter to cool before adding the chocolate chips will ensure they stay intact).

Pour the batter into the baking pan and bake for 25 to 35 minutes, until cooked through.

Allow brownies to cool for 15 minutes before serving!
Notes
*You can also use coconut oil
Nutrition
Serving:
1
of 16
|
Calories:
153
kcal
|
Carbohydrates:
16
g
|
Protein:
3
g
|
Fat:
10
g
|
Fiber:
2
g
|
Sugar:
10
g