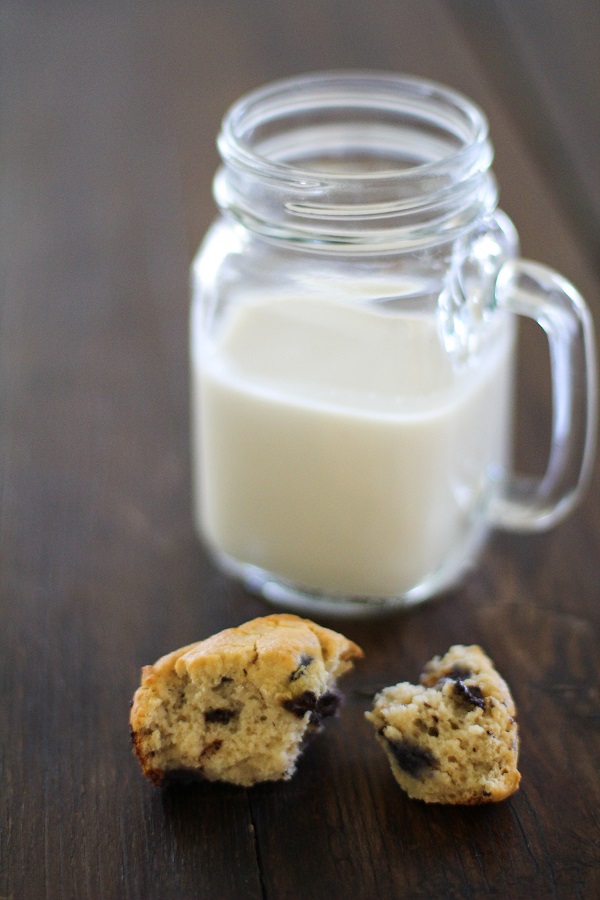 Follow me on Instagram!!
Top of the muffin to ya! Just. Let me have that one.
I thought about you all weekend, on account of a couple of you-related things transpiring. Starting with these blueberry chocolate chunk muffins. They're for your muffin top. You're so welcome.
You will bake these muffins thinking they'll be a nice breakfast-dessert for your man stallion (or lady cakes) and what will end up happening is you'll eat all six muffins because you will make the mistake of spoon-feeding yourself muffin batter before these lovies see the likes of three-fiddy. Once you get the taste for batter, you are superbly defenseless against baked batter spawn. It's a fact.
Defenses down. Arms wide open. It's time to feed the muffin top. All systems go.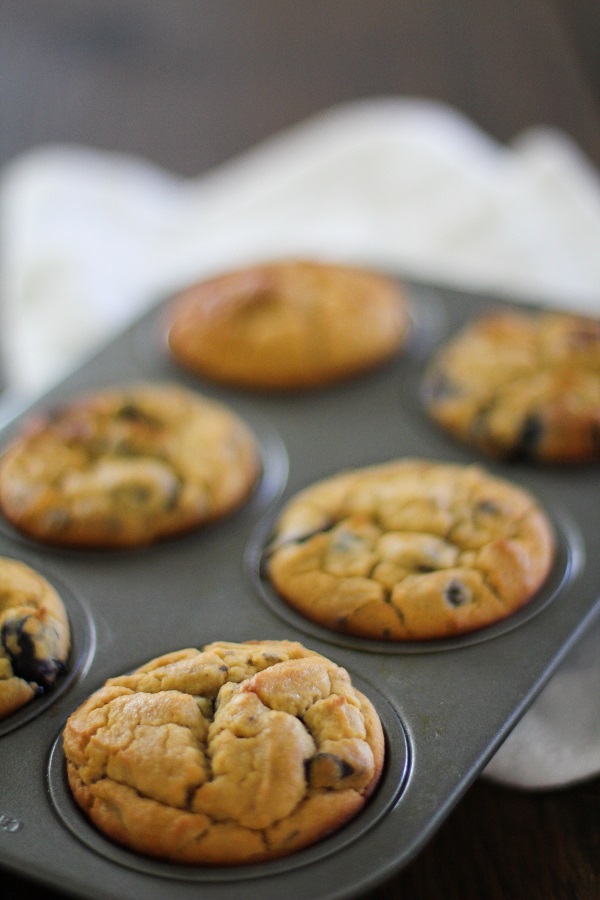 The second you-related item is that I finally joined Instagram!! Follow me! Yippy kay yay, Mr. Falcon!
A few weeks ago, my phone took a poopaloop and as a result, I did something I said I would ne'er do. I went and got me an iPhone. I must have eaten an entire Pushover Pie prior to going to the cell store because my ground got sold out from under me by the most iPhony person I've met. Ugh iPhone people! I'll neee'eeeeeer be one of thoooooose.
. . .
Until this weekend, I shied away from the Ap Store in utter terror of what I might find there. You can give the girl a real-life phone, but you can't give the girl a real life. That is all. This is where good iPhones come to die. But haste, we're making progress (or regress?). With Instagram in the bag and Twitter on the way, this girl's on the path to losing face time with real people. Hollaaaa! Oh that's sad.
Back to your muffin top. These hunks of burning love are gluten-free made with coconut flour
, brown rice flour
, coconut milk and are sweetened with agave. Add in blueberries and hunks of dark chocolate from a chocolate bar you massacre so that it won't end up in your mouth – only to end up in your mouth via muffin – for a real good time.
These are foolin' muffins – they are everything a great muffin should be and are actually suitable for breakfast. End o' story.
Now follow me on Instagram, I'm lonely!
Gluten Free Blueberry Chocolate Chunk Muffins
Gluten Free Blueberry Chocolate Chunk Muffins are that perfect combination of your two muffin favorites. Why sacrifice one or the other? 😉
Instructions
Preheat the oven to 350 degrees F and lightly oil a muffin pan.

In a mixing bowl, whisk together the egg, coconut milk, agave nectar and vanilla extract.

In a seperate bowl, stir together the brown rice flour, coconut flour, baking powder, and salt.

Pour the dry mixture into the wet and mix to combine.

Fold the blueberries and chocolart chunks into the batter.

Fill 6 muffin holes with batter and bake for 30 to 35 minutes until a toothpick tests clean.

Let muffins sit 10 minutes, then run a knife around the edges to help pop the muffins out of the pan.

Feed your muffin top!
Nutrition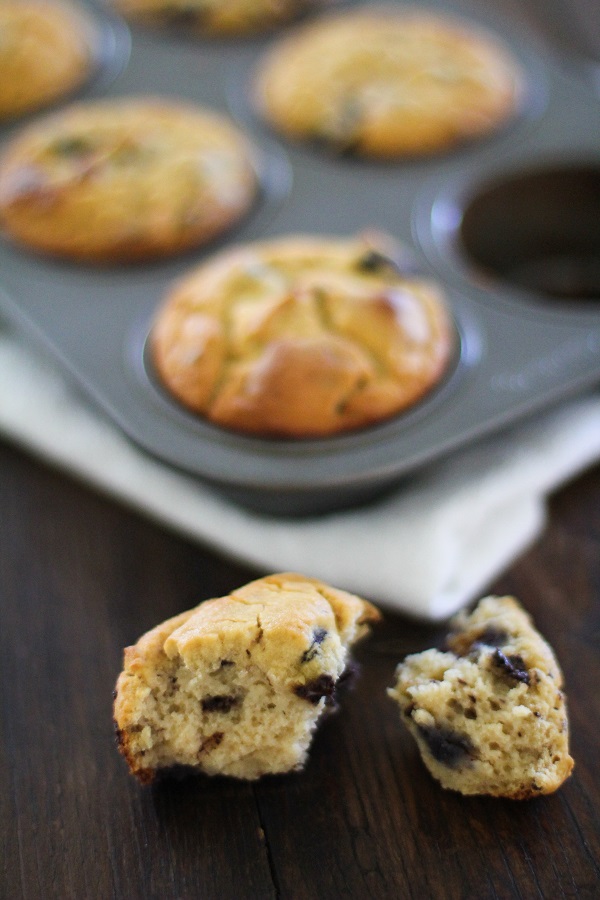 Looking for more muffins to feed your top?? Here ya are!
Gluten Free Banana Walnut Muffins