This weekend, I had a refresher.
I visited family and friends in Lake Tahoe and took a fresh of breath air.
I meaaaaaaan….a breath of fresh air. It's Monday, there's still a little fog in the harbor.
I spent quality time with my bosom buddy, Faith. She painted my nails. I said, "hey girl," she said "fish tacos" I said "hell yeah." We made salmon and shrimp tacos. We were chillin out, maxin, relaxin all cool. We drank beer and spoke of girly things. I LOOOOOVE me some Faith.
I did so much and so very little. I cooked with my mom and watched more Grey's Anatomy than I'll admit.
I sat on the couch. This never happens.
I went for a gorgeous jog.
The whole weekend was full of Hallmark moments. And feeling inspired, I whipped up some Hallmark-y gems. When I meander around pinterest and see pretty pictures with inspirational quotes, I feel encouraged, so I thought I would make some pin-worthy inspiration myself.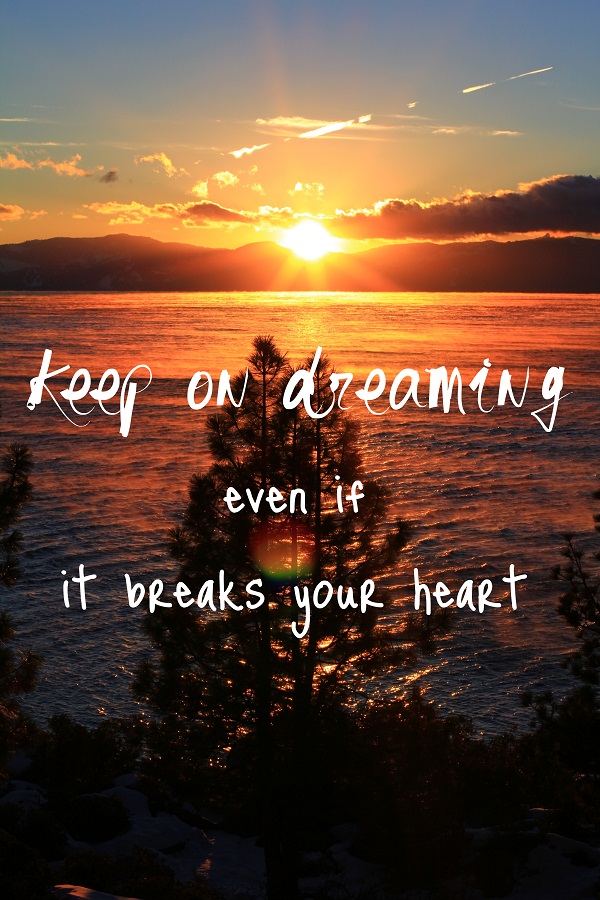 I wanted to make one that says, "don't let the bastards drag you down," but that doesn't sound very wholesome. We'll save that one for a rainy day.
A note about this soup: It's simple, makes a HUGE batch (so feel free to scale it down) and it's just the ticket if you're like me and are still reconciling your three bowls of ice cream and six beers from the weekend.  There is no cream or milk in the soup, which makes it very acidic. In order to cut the acid, you can add sugar but as an alternative, I added baking soda. The rule of thumb is about ¼ teaspoon baking soda per 6 tomatoes to cut acid.  Just for your knowledge.
Recipe Adapted from Jovial Food's Homemade Tomato Soup Recipe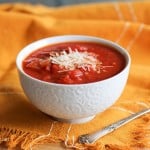 Chunky Tomato Basil Soup
Print
Ingredients
2

tablespoons

olive oil

2

yellow onions

chopped

8

cloves

garlic

minced

2.5

ounces

fresh basil leaves

chopped (or 1.5 teaspoons dried basil)

3 28-

ounce

cans whole peeled tomatoes

including juices/puree

3

cups

vegetable stock

2

tablespoons

butter

1

teaspoon

baking soda

sea salt

I added no salt

Grated Parmesan cheese for serving
Instructions
In a large pot, sauté the onion in the olive oil over medium heat until browned, about 10 to 12 minutes

Add the garlic and sauté another 3 minutes

While onion and garlic are sautéing, open your canned tomatoes and dice the whole tomatoes.

Add the diced tomatoes and juices/tomato puree to the pot with the sauteed onion and garlic.

Add the vegetable stock, chopped basil and butter. Stir until butter is melted and incorporated.

Add the baking soda. This will cause the soup to bubble up quite a bit, so make sure your pot is big enough to hold a little momentary soup fizz. The bubbles/fizz will die down after a few seconds of stirring.

Bring pot to a full boil then reduce the heat to a simmer and cook for 45 minutes.

Optional: You can blend part or all of this soup for a smoother consistency, though I like it chunky.

Serve with grated parmesan on top. Seriously. It's the bomb!