Aphrodisiac Smoothie with Cacao and Maca is a superfood beverage designed to help you get your freak on 😉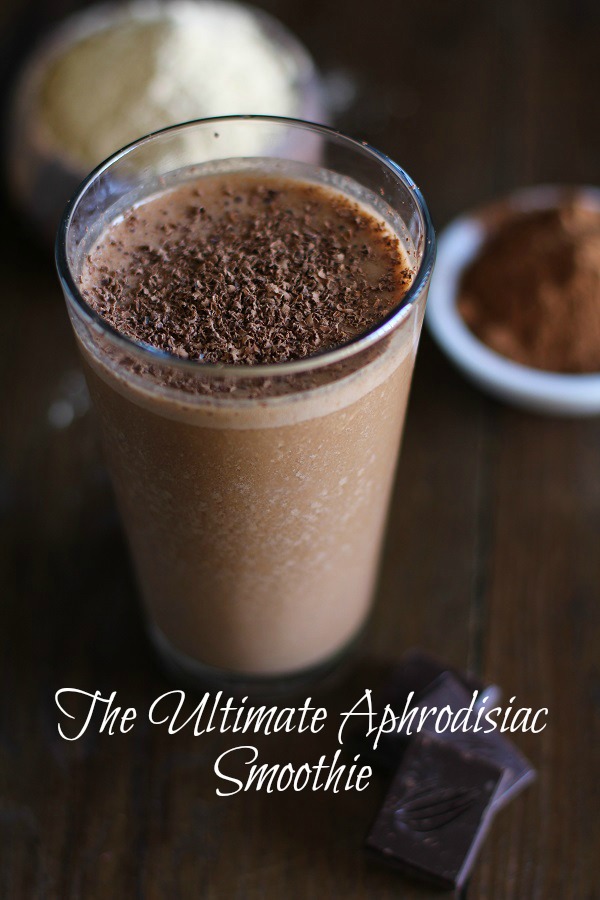 Sex and food. Sex, sex, and food! Sex and food are deliciously intertwined. There's just no denying it.
Just think back to the last time you devoured a 1/2-pound greasy bacon cheeseburger with onion rings, fries, and a milkshake and then had the burning urge to go for a roll in the hay.
What's that you say? You've never wanted to go for a roll in the hay after such a meal?
Can't say I blame you.
Your taste buds may have been in euphoric sensory overload, but your body probably felt like it wanted to curl up like a roly poly and hibernate for 6 months.
On the flipside, think back to the last meal that revved your engine. What did it consist of?
Since we're on the topic of food that turns you on: is anyone else here fascinated by edible aphrodisiacs? And if so, which ones are your favorites?
Shellfish (particularly in the form of sushi), and avocados (particularly in the form of guacamole) are a couple of mine. Additionally, while beets aren't on THE OFFICIAL LIST OF APHRODISIACS, I'm 2,000% convinced they are one of the strongest natural aphrodisiacs on the planet.
The science behind food and brain (and body!) chemistry is completely fascinating, and is easily overlooked in our busy daily lives. If we slow the car down and pay attention to the nourishment we put in our bodies, we can get cozy with food on a whole 'nother deliciously sensual level.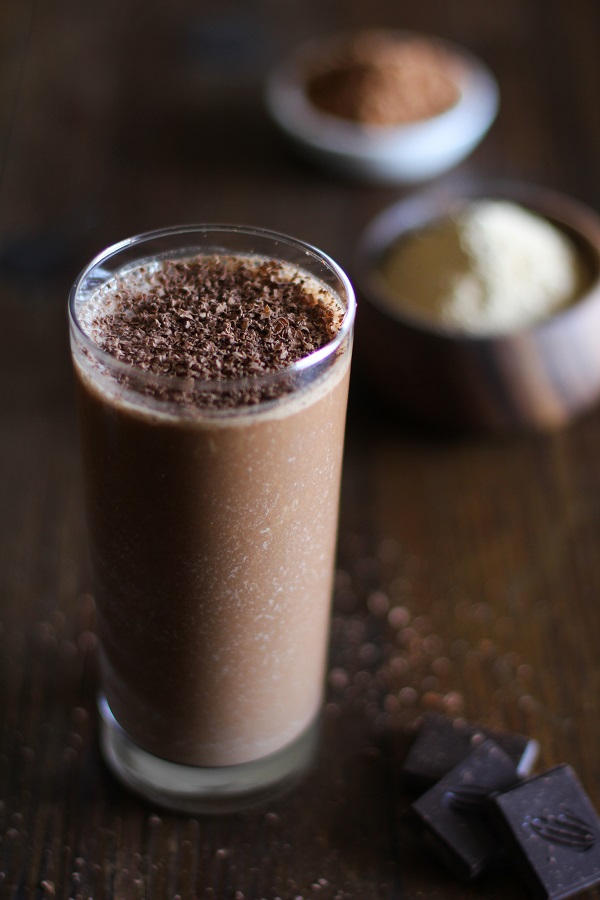 What gives this smoothie its aphrodisiac quality? You remember from my 9 Reasons Why Maca Powder is Awesome post that it's a natural aphrodisiac and also boosts virility. Scientists and nutritionists have also tossed around the idea that cacao (and chocolate) is an aphrodisiac, but after multiple studies with inconclusive or conflicting results, the short answer is we're not sure whether or not cacao is a legit aphrodisiac. Although if it isn't, it certainly has quite the sexy placebo effect, no?
This is an incredibly simple recipe, and you can adapt it in all sorts of ways if you wish. Add berries, almond butter butter, honey (<- all are also aphrodisiacs)…whatever tickles your pickle. If you scale back on the almond milk a tad, you'll end up with a super thick smoothie that tastes just like a chocolate milkshake, so you can enjoy this thang for dessert, too! I source both my maca powder and my cacao powder from Giddy Yoyo <- affiliate link! Giddy Yoyo's cacao and maca are the best I've tasted to date. Before slurping down this treat, I grated a piece of dark chocolate over the top to make little chocolate shavings. It's the little things in life that really seal the deal, folks!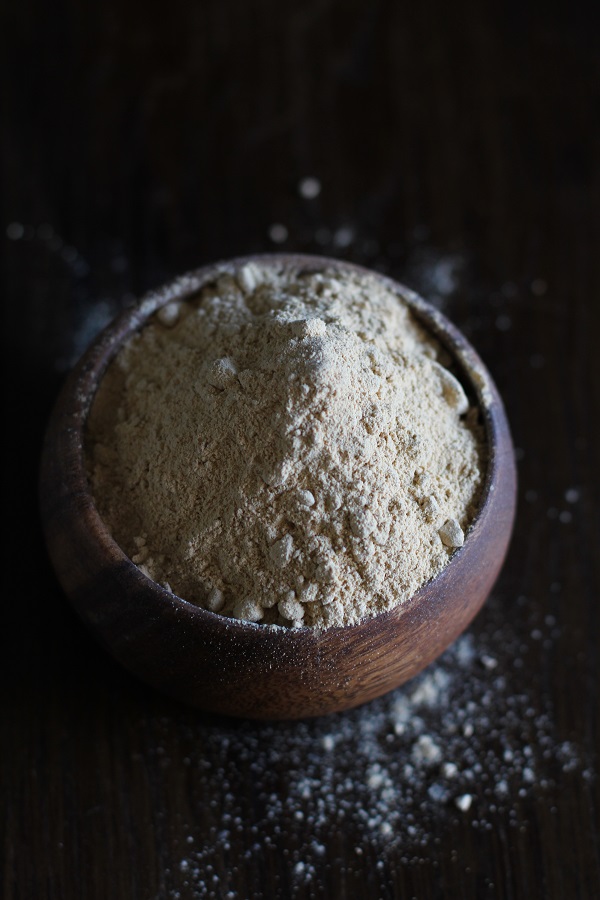 The recipe serves two people…because: duh. You can scale the ingredients as necessary to turn this into a smoothie for one…or three…or whatever suits your fancy.
Aphrodisiac smoothies…bringing new meaning to the term, "easy like Sunday morning."
Aphrodisiac Smoothie with Cacao and Maca
A delicious chocolate smoothie designed to ignite your inner freak 😉
Ingredients
2

bananas

peeled and frozen

2

tablespoons

raw cacao powder

1-1/2

tablespoons

raw maca powder

1-1/5

cups

unsweetened almond milk

1/8

teaspoon

ground cinnamon

4

large ice cubes
Instructions
Add all ingredients to a blender and blend until smooth.

If desired, grate a piece of chocolate on top of the smoothie for serving.
Nutrition
Serving:
1
of 2
|
Calories:
203
kcal
|
Carbohydrates:
39
g
|
Protein:
5
g
|
Fat:
5
g
|
Fiber:
8
g
|
Sugar:
18
g
Note: This is not a sponsored post. I'm just obsessed with Giddy Yoyo's products. If you make a purchase through clicking on one of the links in this post, I will receive a small commission.