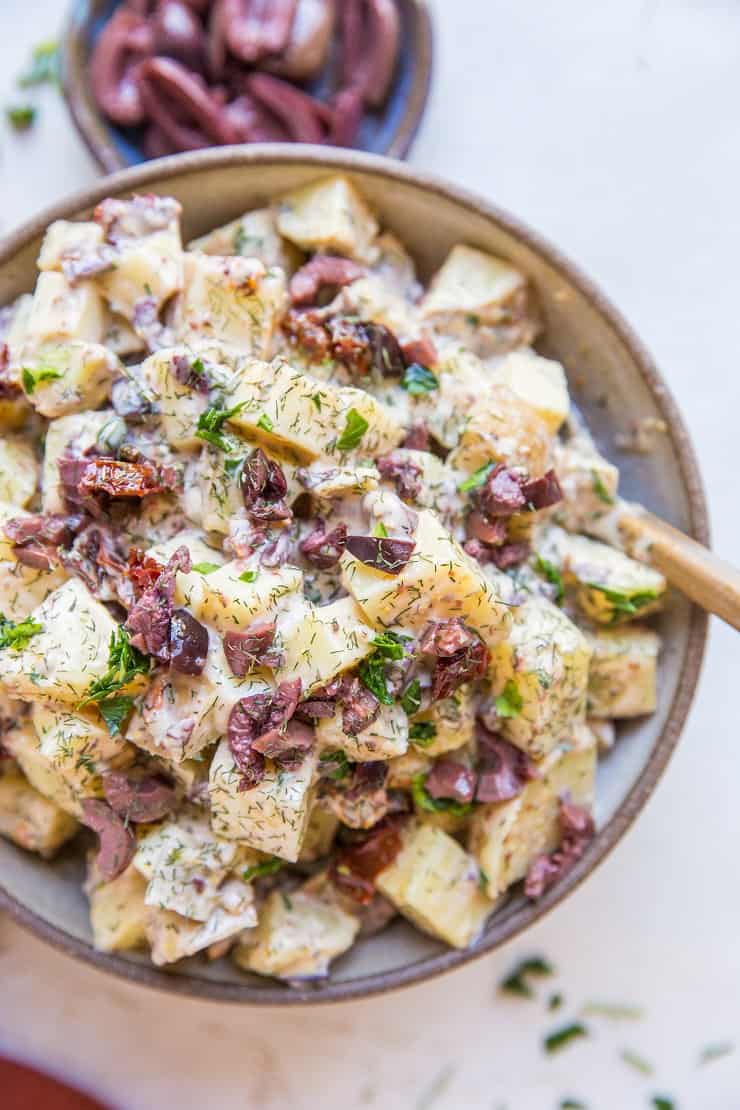 Greek potato salad made with jewel yams, kalamata olives, sun-dried tomatoes, dill and fresh parsley. This fresh, zesty potato salad with cider vinaigrette is a great go-to for all summer gatherings!
Potato salad. What team are we on?
Team Traditional where lots of mayo and eggs are involved for creamy bliss, or Team Zesty with lighter dressing and more of a briny, vinaigrette flavor?
True to my Gemini-ic nature, I play for both teams.
I do try to keep my potato salads on the lighter end of the spectrum, but if a fully leaded potato salad happened to crash land in front of my face, I wouldn't dare say no.
This recipe happens to be a nice amalgamation of the two. The dressing is creamy but not overly so, and contains plenty of tangy, briny elements for big bold flavor.
For this rendition of potato salad, I use jewel yams. Have you made potato salad using yams or sweet potatoes before? I'm on board.
They definitely taste sweet, so if you're looking for a more classic flavor and texture, stick with red potatoes or Yukon gold.
The dressing is a combination of avocado oil mayonnaise, avocado oil (or olive oil), cider vinegar, garlic, stone ground mustard, dried dill, and fresh parsley. We toss in some chopped kalamata olives and sun-dried tomatoes for that lovely je ne sais quois to yield even bigger flavor, fun texture and ease of transportation to somewhere Mediterranean.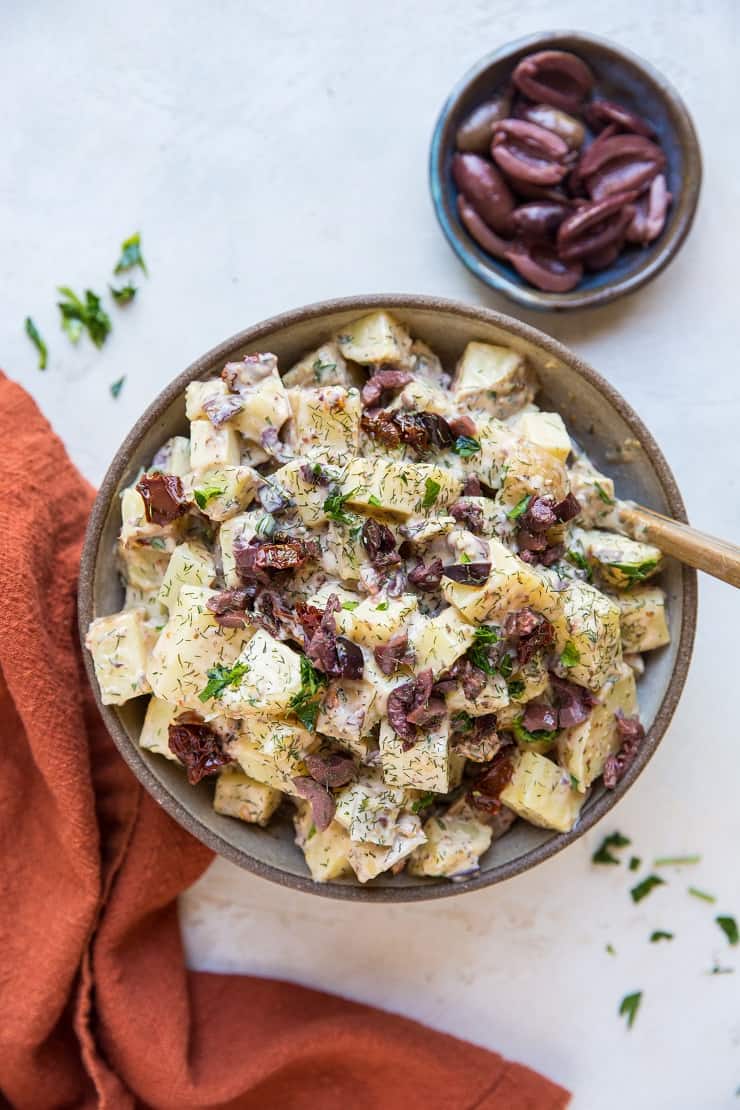 Two of my favorite things about potato salad is it can easily be made in parts (think: cook the potatoes ahead of time and/or make the dressing in advance), and it saves super well! In fact, it typically tastes even better the following two days after it is made.
Read More

about Greek Potato Salad (Paleo, Whole30)