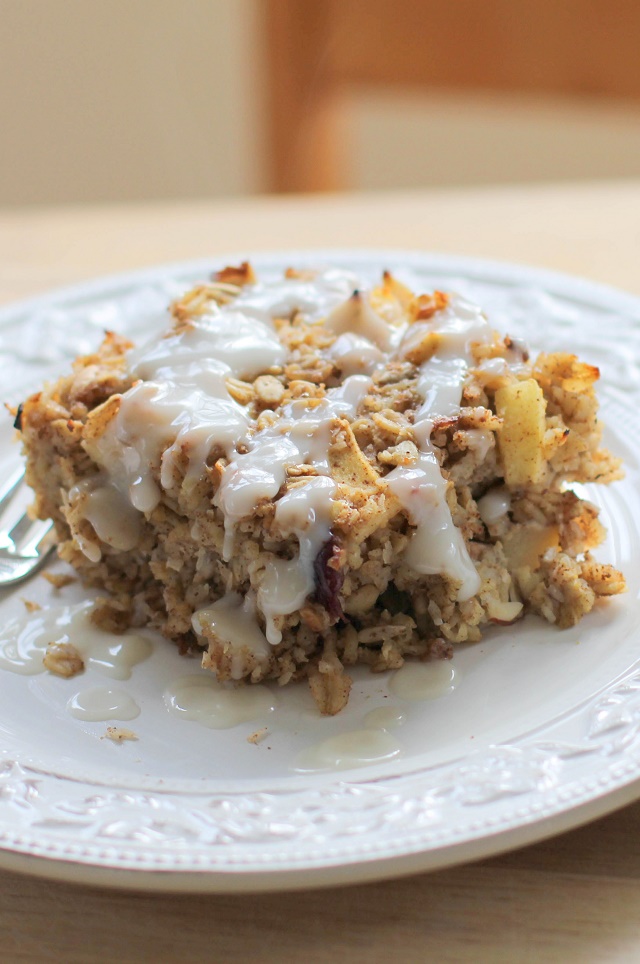 Have you ever had mooooooooosli? Even as an oatmeal and granola lover, it took me many moons to be introduced into the wonderful world of muesli. I would define muesli as granola un-baked. It features all sorts of granola-worthy ingredients, such as rolled oats, nuts and seeds, flaked coconut, and dried fruit.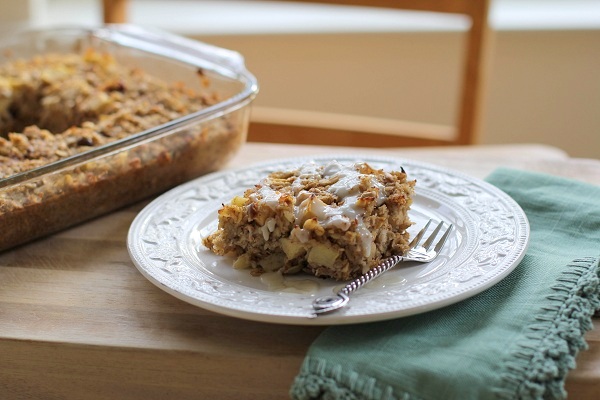 This nutritious combination of healthful ingredients can be consumed every which way. You can cook it on the stovetop just as you would oatmeal, eat it like cereal with cold milk, get your probiotic on by sprinkling it over yogurt, heck you can even bake cake out of it!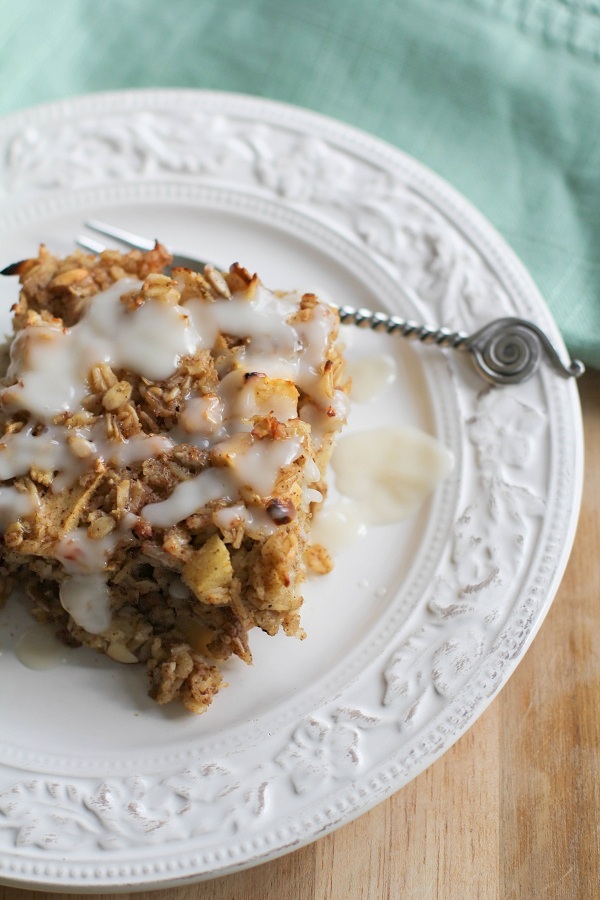 And that's what we're doing together today. Bob's Red Mill recently introduced their Gluten-Free Muesli, providing a delicious breakfast option to be enjoyed by anyone!  Myself and other bloggers have developed recipes highlighting Bob's Red Mill Gluten Free Muesli in an all-in-good-fun contest. Starting April 9 (and running until April 22), you can vote on your favorite GF Muesli recipe on the Bob's Red Mill Blog by simply leaving a comment on their post letting them know who should win. The winner of the competition gets all sorts of Bob's Red Mill goodies.
For the recipe contest, I chose to bake muesli for breakfast. Apple Cinnamon Muesli Breakfast Bake with Coconut Cream Sauce. And do I really need to say more?  The recipe is very easy to make and feeds a lot of people. All you do is mix everything together and bake it. While the muesli is baking, you combine coconut milk and sugar in a saucepan and reduce it down. Tick, tick, tick, tick, boom dynamite!
Although the breakfast bake is scrumptious by itself, the coconut sauce that you drizzle on top sets the whole thing a-flame. You can save the leftovers and eat on this breakfast for days! I definitely recommend you bookmark this recipe for when you have company (just click the blue "save recipe" button on the green recipe card below to save in your ZipList recipe box) so that you can keep the recipe on-hand for brunch with family or friends!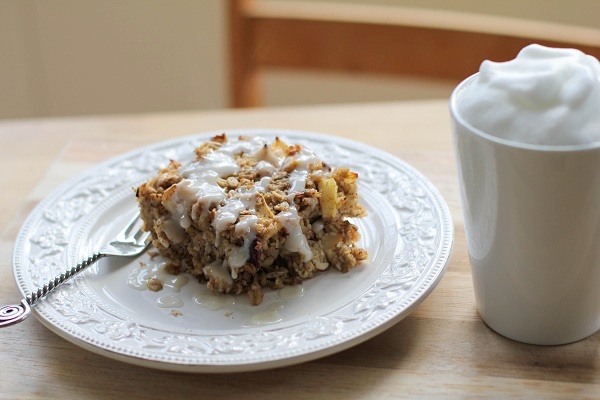 Along with this recipe, Bob's Red Mill has sponsored a giveaway on my site. One lucky winner will receive a whole case of Gluten Free Muesli! There's an assortment of ways you can enter the giveaway. Each item on the following list counts as one entry. You don't have to do everything on the below list, but the more items you do, the higher your chances of winning. Leave a comment on this post each time you complete one of the below tasks.
Leave a comment on this post
Like Bob's Red Mill on Facebook
Like The Roasted Root on Facebook
Follow Bob's Red Mill on Twitter
Follow The Roasted Root on Twitter
Follow Bob's Red Mill on Pinterest
Follow The Roasted Root on Pinterest
Follow Bob's Red Mill on Instagram
Vote for my recipe on the Bob's Red Mill Blog (simply leave a comment on their post voting for me)!
Note: The winner will be randomly selected using a random number generator this Friday, 4/12, and will receive notification via email!!
Note: if you already follow The Roasted Root or Bob's Red Mill through any of the above social media networks, you get freebie comments, so be sure to post them!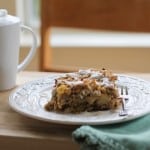 Apple Cinnamon Muesli Breakfast Bake
Print
Ingredients
Apple Cinnamon Baked Oatmeal:
Instructions
Prepare the Apple Cinnamon Baked Oatmeal
Preheat the oven to 350 degrees.

Prepare a lightly oiled (or parchment-lined) 9 x 13 casserole or baking dish

In a large mixing bowl, combine the dry ingredients (rolled oats, muesli, shredded coconut, chopped apple, coconut sugar, cinnamon, salt, and baking powder). Mix well to combine.

In a separate mixing bowl, whisk together the eggs, almond milk, melted butter, lemon juice and vanilla extract.

Pour the wet mixture over the dry oat mixture and stir to combine.

Pour the muesli mixture into the prepared baking dish. Spread the mixture around so that the apples aren't poking up too far and the mixture is evenly distributed.

Bake in the oven for 40 to 50 minutes or until the top is golden brown and all of the liquid appears to be absorbed.

Allow the breakfast bake to cool 15 minutes before slicing large portions and serving with coconut milk glaze on top (instructions below)!
Prepare the Coconut Milk Glaze:
Add coconut milk and sugar to a small saucepan and bring it to a gentle boil.

Reduce heat to medium and allow the coconut mixture to continue cooking, whisking frequently, until the coconut milk begins to thicken and turns a slightly darker shade. This process should take about 20 to 25 minutes.

Remove coconut milk glaze from the heat and allow it to cool slightly. The longer it cools, the thicker the mixture will become.

Serve the sauce on large hunks of Apple Cinnamon Baked Oatmeal!
Recipe Notes
*You can replace the muesli with more gluten-free rolled oats
**You can substitute the butter for non-dairy spread