Tangy, creamy sweet orange-turmeric tahini sauce perfect for drizzling on all your meals (particularly your bowl food!). This easy 5-ingredient recipe is paleo and vegan.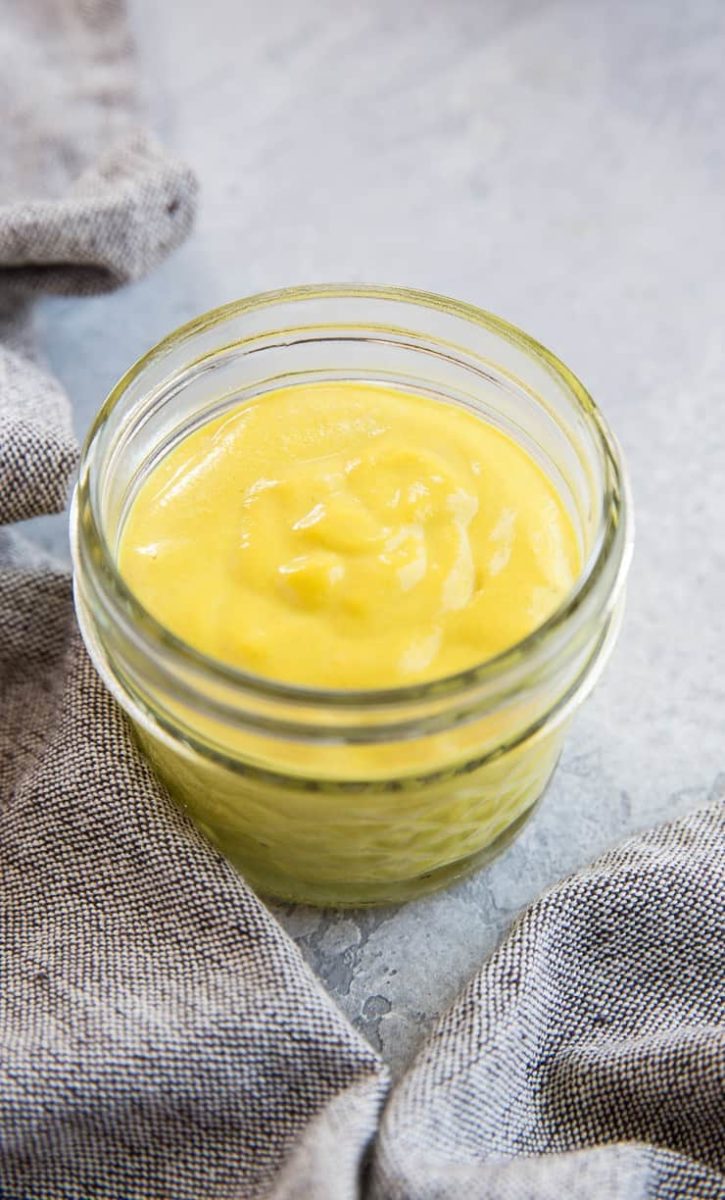 You're looking at my newest favorite sauce for all the bowl recipes I consume. As we all know, a well-engineered sauce is what brings all the scrumtrulescence to a big bowl o' food. It ties the ingredients together into a cohesive unit so you feel as though the meal is a marriage of ingredients rather than random ingredients thrown helter-skelter in a bowl.
One of my priorities when writing my upcoming cookbook, Paleo Power Bowls, was ensuring all my sauces were dialed in. Not only does each bowl recipe come with its own sauce or dressing of some sort, but I added bonus sauces at the end of the book to help change things up and keep things interesting.
Read More

about Orange-Turmeric Tahini Sauce