An easy recipe for homemade everything bagel seasoning that takes seconds to make! This easy spice blend lends tons of flavor to any dish (bagels included!).
Does anyone else here have an affinity for everything bagels??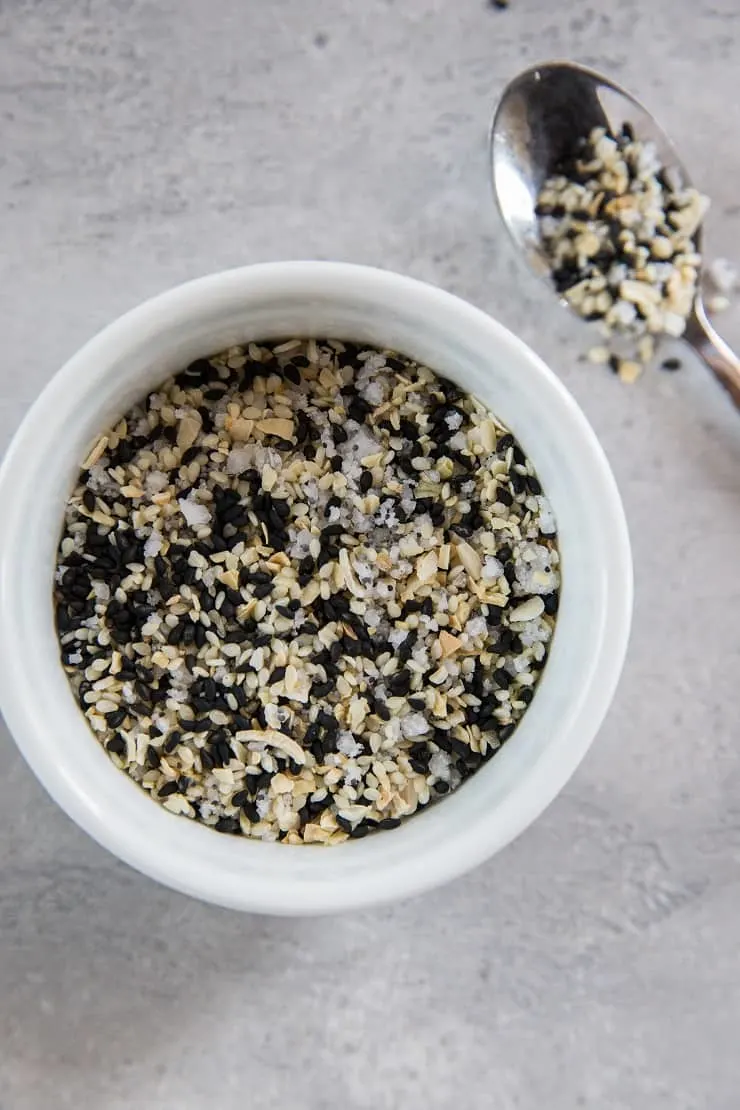 While I eat gluten-free (and actually mostly grain-free), I still enjoy a great everything bagel. Just check out my Pear Apple Cheddar Caramelized Onion Grilled Cheese Bagel Sandwich to have a look at one of my everything bagel favorites.
I began making grain-free Keto Everything Bagels at home recently, so I thought it would be relevant to post a basic recipe for the seasoning.
How to Use Everything Bagel Seasoning:
Aside form using it to make everything bagels, this blend has SO many uses! You can sprinkle it on your avocado toast, scrambled eggs, roasted vegetables, stir fry, and much much more. Any time you're looking for a little POP of flavor, everything bagel seasoning is at your service.
Just keep in mind the recipe does contain sea salt, so if you don't like salty food or if you try to keep your sodium intake low, be sure to leave out the sea salt and adjust as necessary by hand.
Can I Buy Pre-Made Everything Bagel Seasoning?
Sure, you can buy a pre-made everything bagel seasoning from select grocery stores, but not all stores carry it. This blend comes together so quickly that it eliminates the trial and error of seeking out a pre-made source. I do know Trader Joe's carries it, but if you don't have a Trader Joe's in your area, this little recipe is as good as gold. Plus, you may already have everything you need already in your pantry!
How to Make Everything Bagel Seasoning:
Homemade everything bagel seasoning is a simple combination of black sesame seeds, white sesame seeds, dried minced onion, dried minced garlic, coarse sea salt, and poppy seeds.
I try to stick with all organic ingredients, but sometimes finding organic minced garlic and onion can be difficult. Use what you have on hand or what is easily accessible.
I will say, I've always preferred the seasonings that have a smaller ratio of poppy seeds because I have found they can overwhelm the flavor. For that reason, this recipe is light on poppy seeds. You can adjust up or down according to your personal preference.
Simply stir all of the ingredients together in a small bowl until the blend is nice and combined. From there, you're ready to use it!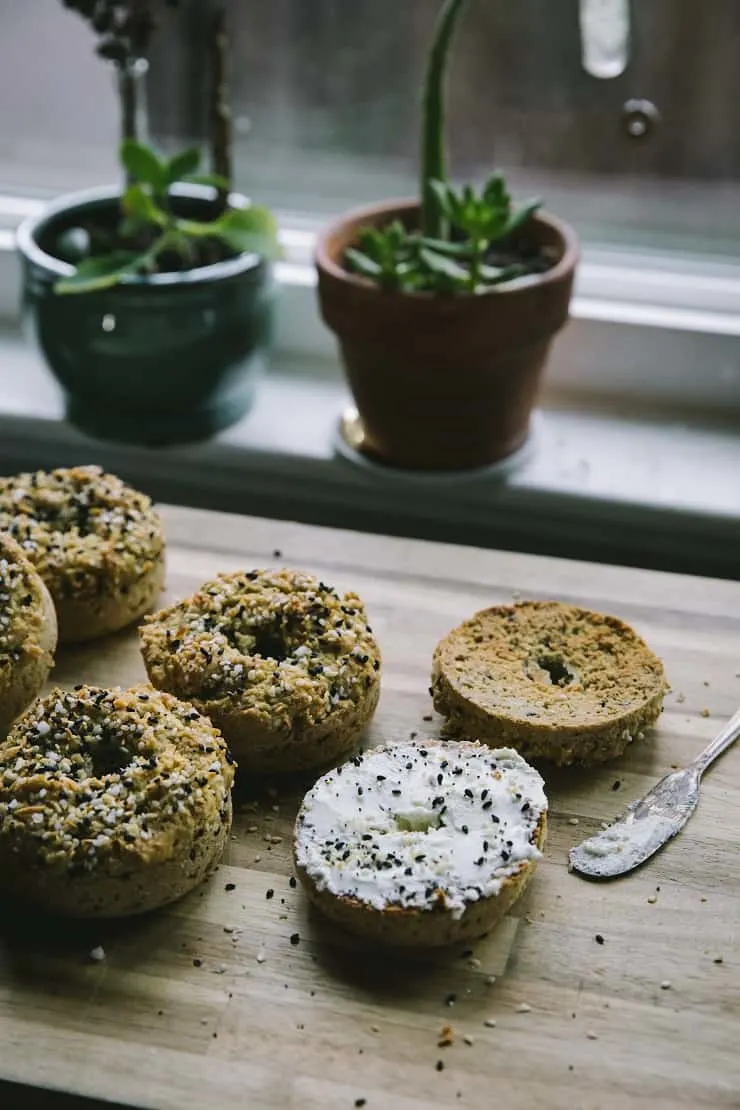 How to Store Everything Bagel Seasoning:
I store mine in a small wreck jar, but you can also store it in any sealable container or a zip lock bag.
Since the blend is made with ingredients that don't really go bad, this seasoning will keep for a long, long time. If there are any expiration dates on the individual spices, go by the earliest expiration date. If not, make the seasoning in bulk and use month after month to your heart's delight!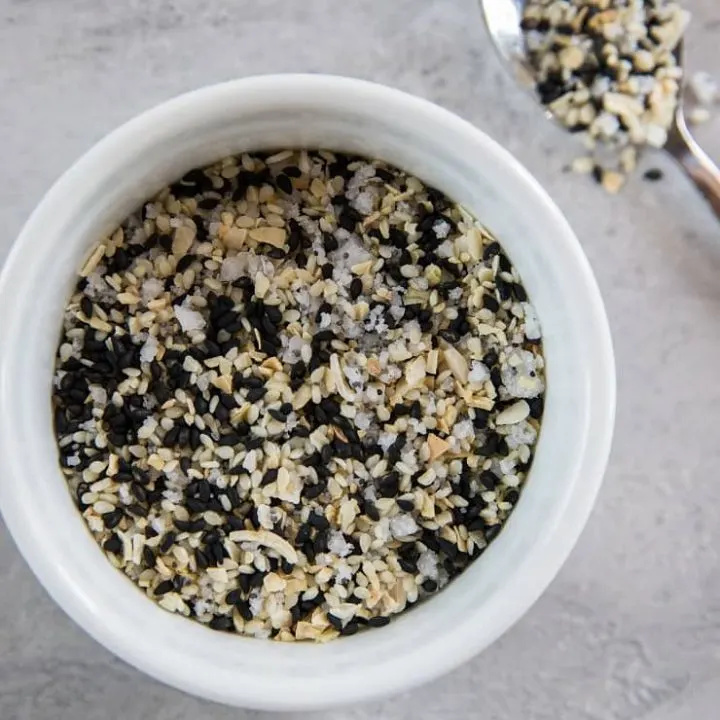 Everything Bagel Seasoning
An easy recipe for homemade everything bagel seasoning. Make this incredibly flavorful seasoning using basic pantry ingredients!
Instructions
Stir all of the ingredients together in a small bowl until well combined. Use immediately or store in a sealable jar or container in the pantry.
Nutrition Information
Yield

5
Serving Size

1 Tbsp
Amount Per Serving
Calories

5
Total Fat

0g
Unsaturated Fat

0g
Sodium

960mg
Carbohydrates

0g