Banana bread almond flour pancakes taste just like banana bread, but are refined sugar-free, gluten-free, protein-packed and healthy!
Have you ever have a silent and delicious crush on someone?
You see him or her from across the room in class and pray your eyes don't meet because once your bright-eyed smitten gaze is discovered, you won't be able to stare like an insect headed toward a bug zapper anymore?
You don't dare say a word to your crush for fear you will want to say every single thing ever and it will come out like a jigsaw puzzle.
Perhaps you try to set your crush up with your best friend, because there's NO WAY someone that dope (heck yeah, I come from a hippy town!) will give you the time of day but due to your selfless nature, you want nothing but happiness for your deliciously silent crunchy crush?
Even though you've never exchanged words, you have the confidence of a bull in a china shop that your best friend and your crush will go prancing off into the sunset and they will certainly name their first born after you!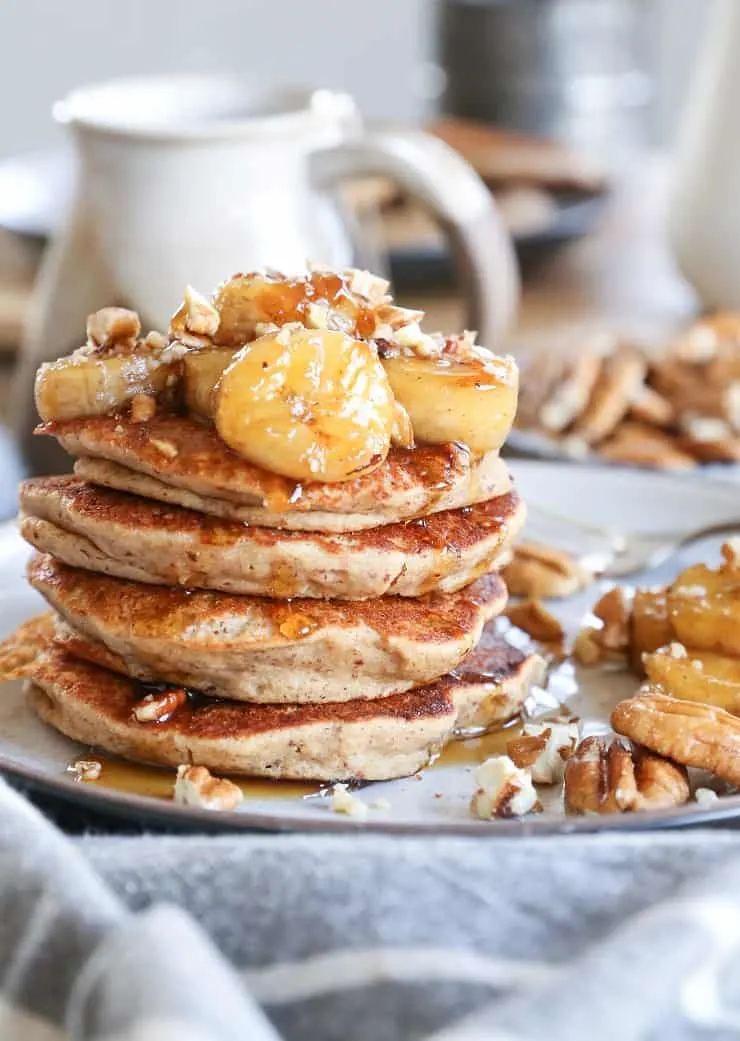 That's the way I feel about these pancakes.
Silent stupor.
What sane person compares infatuation to a stack of pancakes?
Don't answer that…
It may be entirely possible that I'm the only one in this room who has ever had a deliciously silent crush, but this works out to your benefit, because here I am, giving you my stack of happy and by golly, you've got some prancing to do!
Here's where we talk about health and…moistness.
YEAH! These almond flour pancakes are full of protein and are naturally sweetened, making them a very healthful breakfast. almond meal
and brown rice flour
make for a fluffy pancake that you would never know is gluten-free, and the bananas keep the recipe moist (in spite of the fact that everyone seems to dislike the word, "moist", I have to admit I kind of like it.
Moist, moist, moist. That was fun.) and sweet!
From my infatuated heart to yours. From my silent admiration to your warm embrace. From my…okay, let's cut the crap and make some pancakes!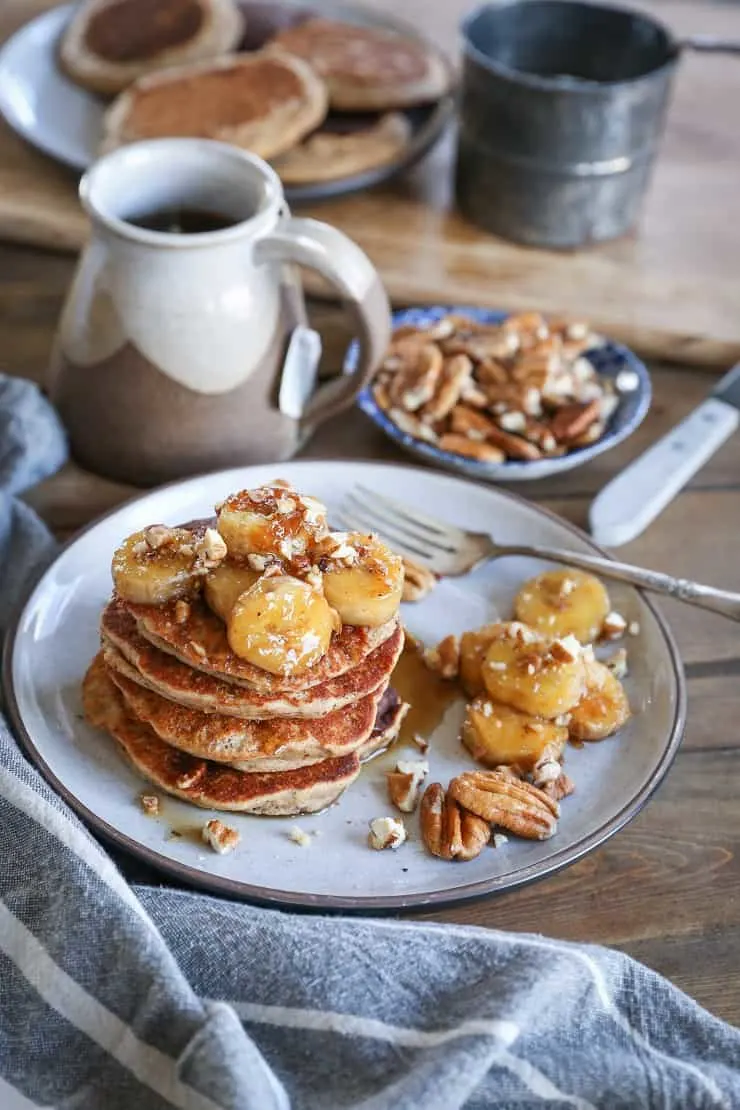 More Healthy Gluten-Free Pancake Recipes: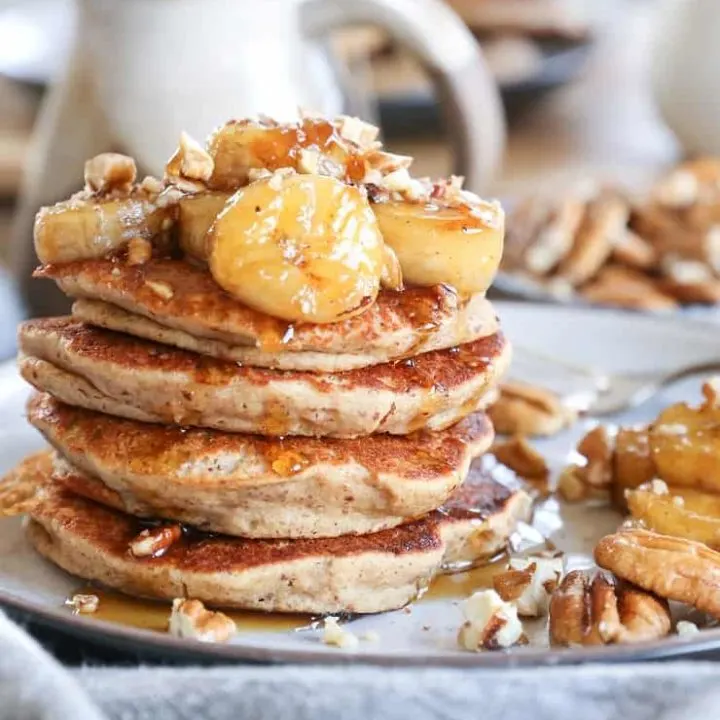 Banana Bread Almond Flour Pancakes
Banana Bread Almond Flour Pancakes are a healthy grain-free pancake recipe for those mornings you just want something GREAT!
Ingredients
2 ripe bananas, mashed
1 large egg
1/8 teaspoon salt
½ cup walnuts, chopped
Instructions
Mash the bananas in a mixing bowl.
Add the eggs, coconut milk, and vanilla extract and whisk together.
In a separate bowl, combine the rest of the ingredients and stir together.
Pour the wet banana mixture into the bowl with the dry flour mixture and stir well to incorporate.
Heat enough oil in a skillet to coat the bottom and heat to medium-high temperature.
Measure ¼ cup of the banana pancake batter and pour it into the skillet.
Cook until the sides of the pancake begin to firm up, about 2 minutes.
Flip to the other side and cook another minute or two until pancake is cooked all the way through.
Repeat with remaining batter!
Serve with butter and agave nectar or pure maple syrup.
Nutrition Information
Yield

12
Serving Size

1 Pancake
Amount Per Serving
Calories

98
Total Fat

5g
Unsaturated Fat

0g
Carbohydrates

12g
Fiber

1g
Sugar

3g
Protein

3g
Looking for more gluten-free pancake ideas? Get 'em here!