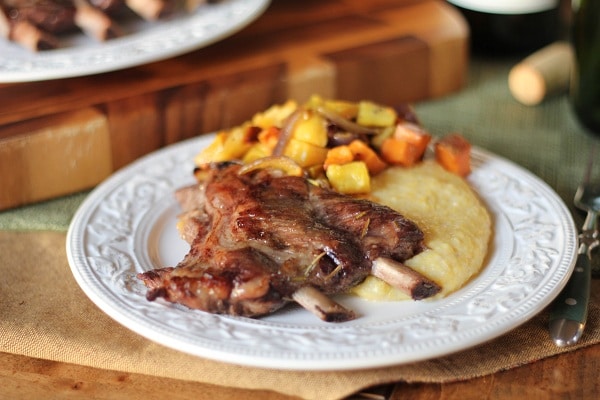 This is your down and dirty rack of ribs all churched up in its Sunday best. This rack cleans up well. It touts sophistication like a bow tie  truffles or brandy. It probably wears cologne and reads the morning paper. It knows whether the Dow is up or down and wants to talk to you about corn futures. It's a cloth napkin rack, not a shirt sleeve rack.
There may not be a drop of barbecue sauce on this fancy pants rack, but when it comes out of the oven embraced in red wine aroma and the meat falls off the bones, that nitty gritty way about you takes hold, your sleeves roll up, and your shoulder goes back to being your handkerchief, cloth napkin or no cloth napkin. these babies are braised in red wine. Red wine braised spare ribs are one of my favorite meals!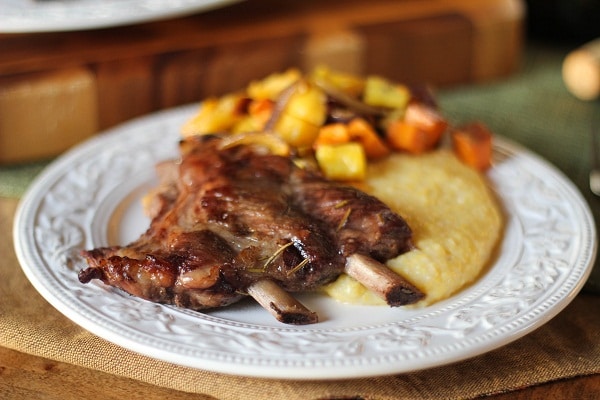 Caution: remove fancy pants prior to feasting on rack lest fancy pants get soiled. You'll ravage the meat on these bones then lick your fingers clean. No matter how churched up the rack is, it's an honest rack and it's your rack.  Don't be fooled by the long baking time – the recipe's a cinch. You owe it to your rib-loving self.
Adding full-bodied red wine to your already comforting winter recipes calms your nerves all the way to Relaxationville. The scent of these ribs slow cooking in the oven for two and a half hours made me feel like I had yoga-d my face off and was settling into post-yoga peace. So much for happy baby's pose and shavasana – braise up some ribs in wine and you'll be decompressed like you just got steam rolled!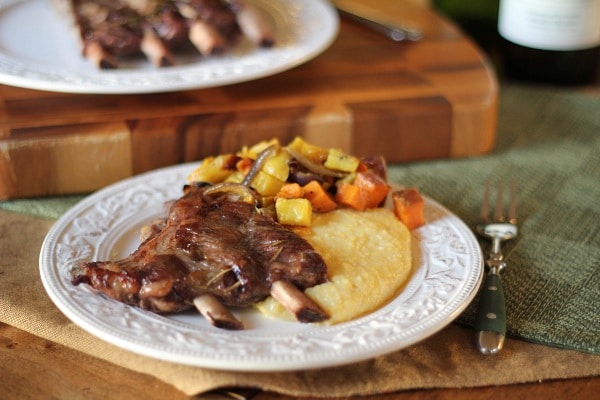 Your shoulder makes for an excellent napkin, now braise like you've never braised before!
[amd-zlrecipe-recipe:72]