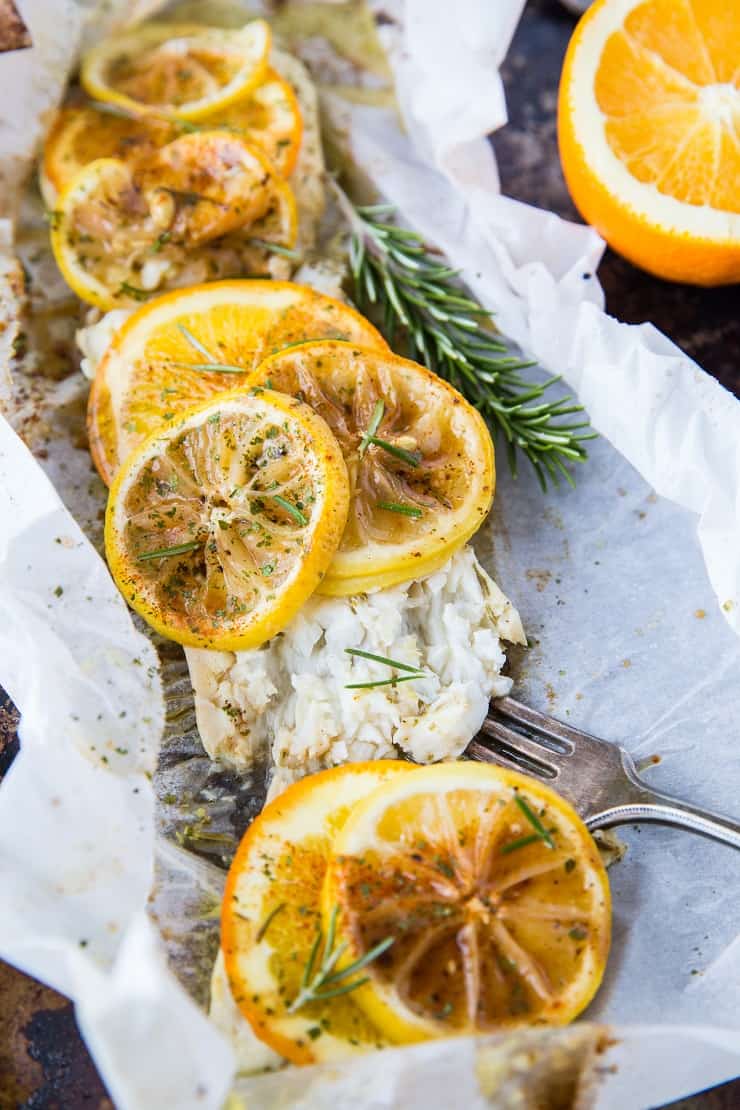 Fish en Papillote with Butter and Lemon is an easy main dish resulting in moist, tender, flavorful fish! Serve it up with your favorite side dishes for a lovely well-balanced meal.
Fish en papillote. Have you dabbled?
If you're new to it, no sweat…I have covered everything you need to know in this post. And if you're a seasoned veteran of the papillote, get ready for a squeaky clean and easy fish en papillote recipe!
What is Fish en Papillote?:
In case you've never tried it, fish en papillote is simply fish cooked in parchment paper. Fish is wrapped in parchment and bound using twine (or if you're an expert at folding, you can simply fold the parchment paper, creating a packet) then baked in the oven to perfection. This cooking method ensures your fish stays nice and tender and yields a flavorful, delicious result!
If you're interested in this cooking method, be sure to also check out my Mediterranean Salmon in Parchment Paper and my Mediterranean Salmon in Parchment Paper, Lemon Dill Cod in Parchment Paper with Capers and Pesto Salmon in Parchment Paper.
For this rendition of fish in parchment paper, we're going with butter, lemon, garlic, and rosemary for a zesty, creamy, herby approach.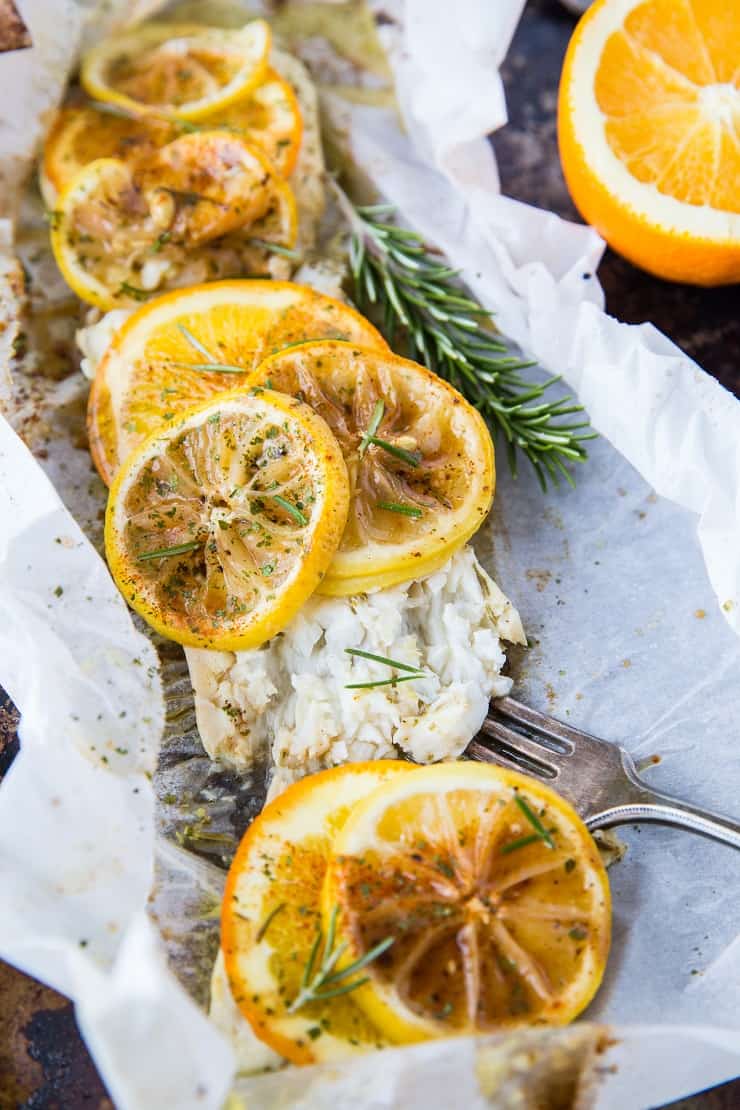 What Type of Fish to Use:
I use cod for this recipe, but you can go with virtually anything – salmon, halibut, and trout are all great choices! Cod is very subtle in flavor, and absorbs added flavors very well. In this sense, cod will not overpower the flavor profile you're going for as it is light and buttery by itself.
Read More

about Fish en Papillote with Butter and Lemon