Just.yum.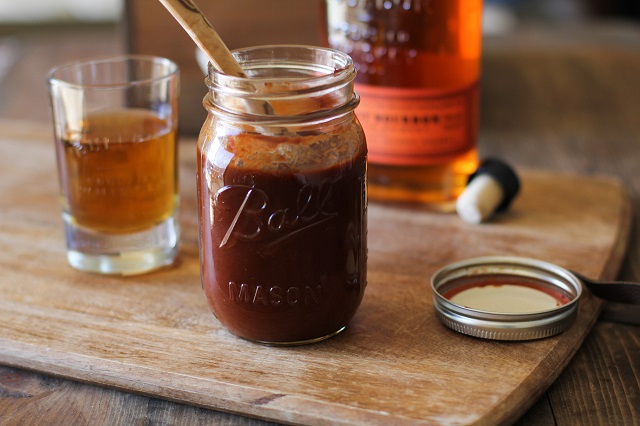 Is it too early to talk about baaaaaaahbecuuuuue saaaauuuuuuwce?
Forgive me if I'm jumping the gun on barbecue season, but over here in No Winter's Land, it's been grilling weather for 88% of the winter. Plus, BBQ season is more of a state of being than an actual season, yes? As in, we can grill any time we dang well please, amIright?
I'm just going to come out and say it: best barbecue sauce I ever did make right here. You'd never know this sauce is naturally sweetened and way better for you than store-bought sauce, because it's such a magnificent balance of sweet/spicy/smokey/whiskey. Zero sugar, zero corn syrup, no weird food coloring. Quick note to my gluten-free friends: this isn't technically gluten-free on account of the whiskey, but you can omit the booze and still end up with a stellar sauce.
I will say, this sauce requires a million ingredients, but you probably have every last one of them already. My favorite part about making this sauce is it's a one-stepper. One.and.done. All's you do is toss the million ingredients into a saucepan and let that sucker simmer for 20 to 30 minutes (or a little longer if you're a real go-getter).
What this level of convenience means for procrastinators like me, is you can whip up this barbecue sauce right before you barbecue on a moment's notice. BOOM insta-delicious Q.
Wanna see one of the best parts about barbecue sauce? This: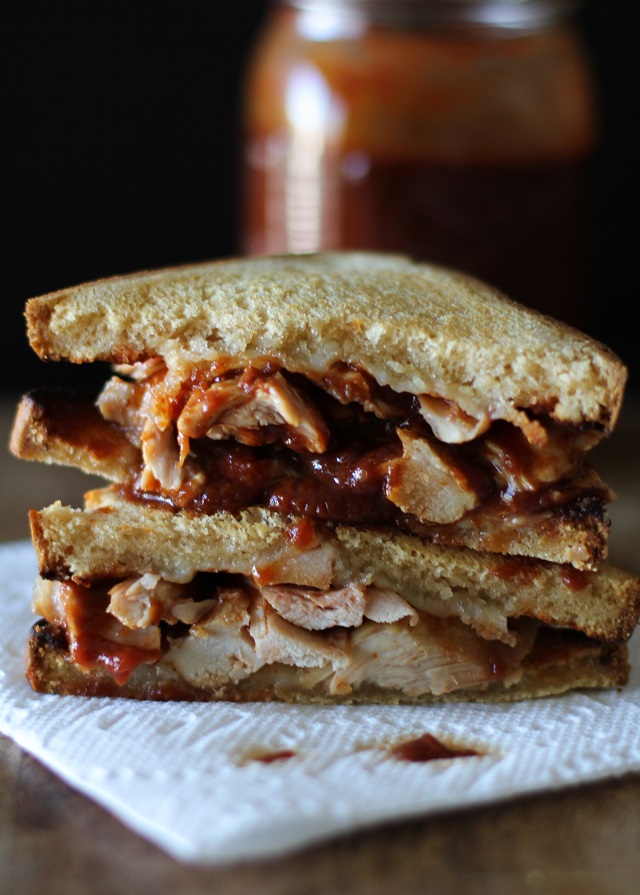 Leftover grilled chicken bbq grilled cheese sandos are just too legit for words.
My vegetarian friends: black beans were made for barbecue sauce! Over and out.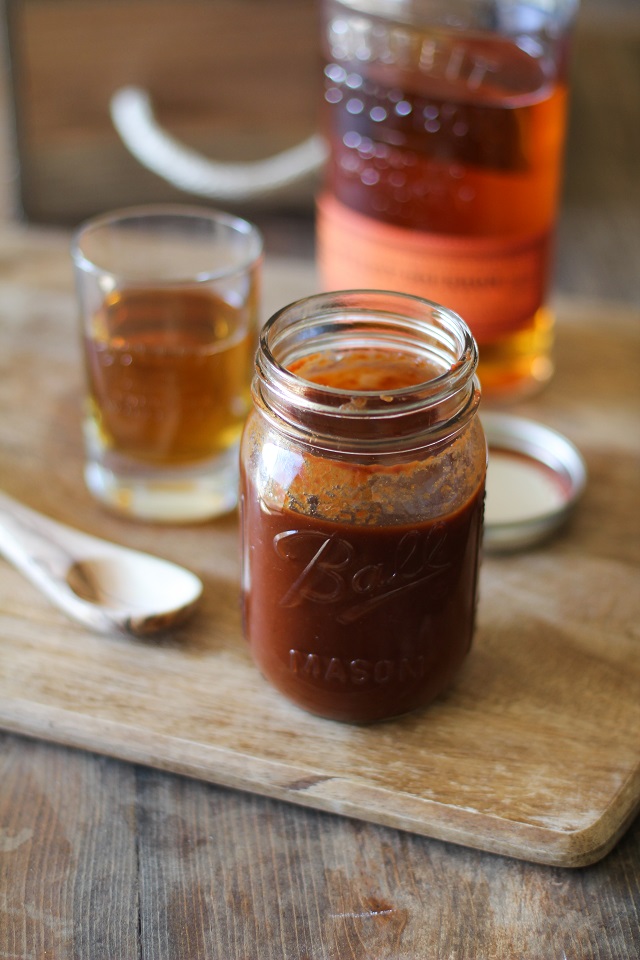 Please make this.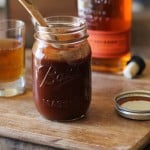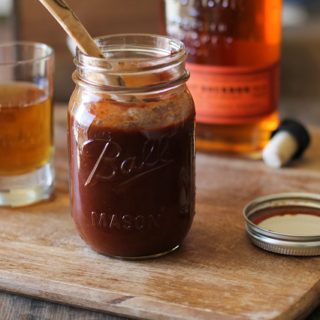 Maple Bourbon Barbecue Sauce
Print
Ingredients
2

(8-ounce) cans

tomato sauce

1/4

cup

tomato paste

¼

cup

apple cider vinegar

3

tablespoons

spicy brown mustard

1/4

cup

molasses

1/3

cup

maple syrup

¼

cup

vegan worcestershire sauce

2

teaspoons

liquid smoke

see note*

1-½

teaspoons

paprika

½

teaspoon

ground cumin

1/4

teaspoon

ground cayenne pepper

optional

3

tablespoons

bourbon
Instructions
Add all ingredients except for the whiskey to a large saucepan. Whisk to combine and heat over medium. Bring to a full (but controlled) boil. Reduce the heat and allow sauce to simmer, stirring occasionally, for 20 to 30 minutes, until thick.

Add the whiskey and continue cooking another 5 minutes.

Remove saucepan from heat and allow it to cool. The sauce will continue to thicken as it cools. Transfer sauce to a sealable container and refrigerate until ready to use. Sauce will keep for up to 3 weeks.

Use as a meat marinade or for drizzling on all the foods ever.
Recipe Notes
*You can omit the liquid smoke and replace it and the regular paprika with smoked paprika.