Gluten-free zucchini pancakes made with almond flour and oat flour are moist, fluffy, and an amazing way to start the day. Make them this weekend!

What would you do if you had to choose one pancake to eat for the rest of your life? Would you select banana pancakes hands down? Swanky cinnamon swirl pancakes? The easy peasy grain-free skillet pancake (cherry compote and all)? Regular ol' almond flour pancakes to top with everything under the sun? Or the timeless classic Mickey Mouse chocolate chip flapjack? Please don't tell me you'd choose a savory pancake, cause that's just gaaahbage.
But seriously, which would you choose?
I know, it's just so much pressure.
These are the types of questions that keep me up at night.
That, and when are Tay Sway and Calivin H going to break up?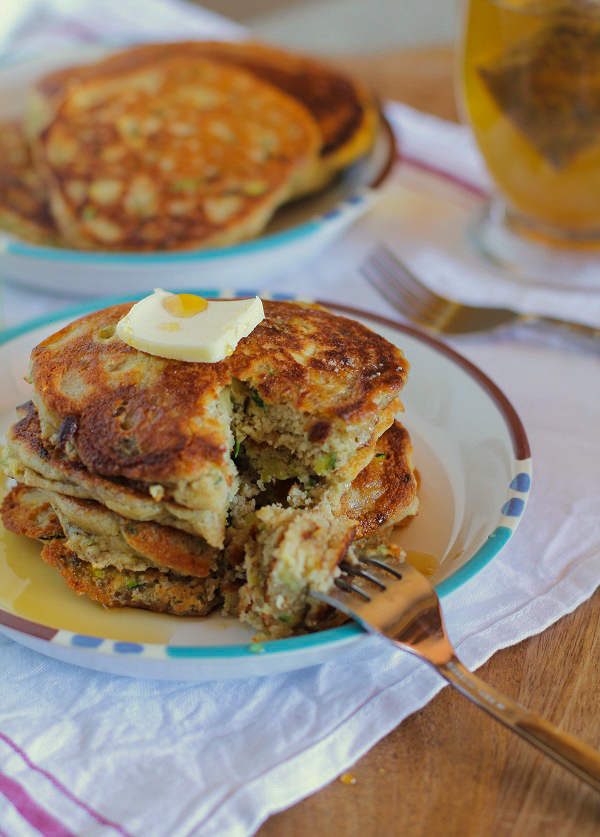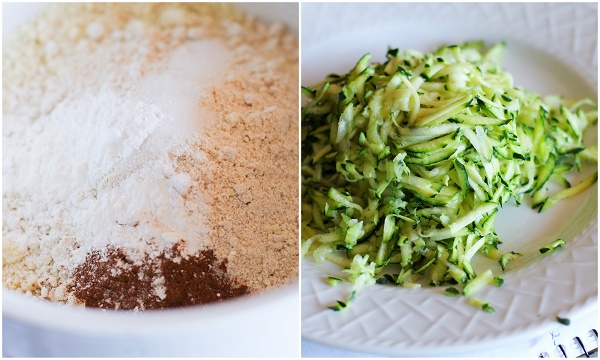 For me, choosing a favorite pancake would be like choosing a favorite sibling (I've got three). They all have such different personalities and hold a special nook in my heart. I know which one to go to when plagued with heartache, which one to take on a booze cruise (and by, "booze cruise," I mean walking while drinking, because that's basically my 4th favorite activity, you should try it sometime), which one to consult if I'm trying to build a table out of copper and stainless steel.
Le sigh. Le pancake.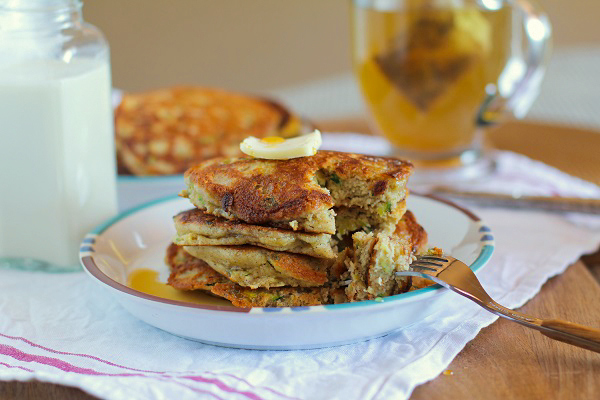 I'd be hard-pressed to say this isn't one of my favorite batches of pancake ever. So chockablock full of (hush hush) moisture, and by golly, vegetables are involved!
I could LITRALLY picture myself bringing these zucchini pancakes with me into a nuclear fallout shelter, along with a lifetime supply of dark chocolate, because: priorities. Point is, in the realm of pancakes, these are definitely one of my top five. And that's saying a lot, considering my obsession for pancakes.
They are so good on their own, you can eat them plain – straight from your kung fu grip. They're high on my list of Top 8 Pancakes That Can Be Eaten Plain. Sans toppings, people!
Made with almond flour and gluten-free oat flour for the proteins, the carbs, and the ultimate fluff, these zucc cakes are a real treat with all sorts of health appeal.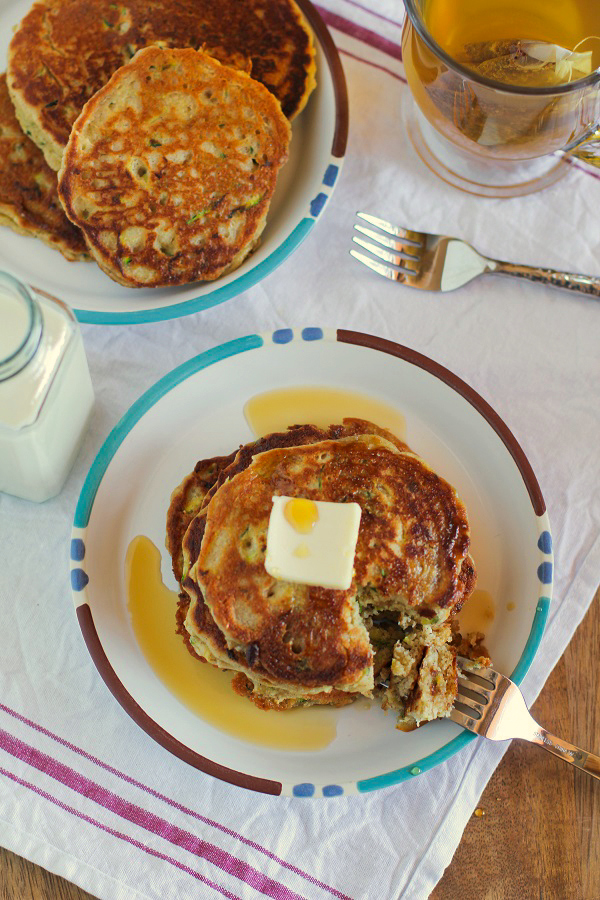 Basically, zucchini pancakes.
Gluten-Free Zucchini Pancakes
Zucchini season is always enhanced by zucchini pancakes! 🙂 These gluten-free pancakes are loaded with fresh delicious flavor.
Servings:
12
small or 8 medium pancakes
Instructions
Rinse and grate the zucchini squash.

In a large mixing bowl, whisk together the almond flour, oat flour, ground cinnamon, baking powder, and salt (dry ingredients).

In a separate bowl, whisk together the eggs, coconut milk, vanilla extract, and maple syrup (wet ingredients). Add in the shredded zucchini and stir well to combine.

Pour the wet ingredients into the mixing bowl with the dry ingredients and stir to combine.

Allow pancake batter to sit for 10 minutes before making pancakes.

In a large non-stick skillet, add enough coconut oil or grapeseed oil to generously coat the bottom (1 to 2 tablespoons), and heat to medium.

Measure out ¼ cup of batter and pour it on the hot skillet.

Allow pancakes to cook until several small bubbles rise to the surface and the sides firm up, about 2 minutes.

Carefully flip and cook an additional 1 to 2 minutes, or until pancakes are cooked through.

Repeat for the remaining batter, adding more oil as needed.

Serve with butter and pure maple syrup.
Nutrition