35 Gluten-Free Muffin Recipes, including options for grain-free, sugar-free, paleo, and/or vegan recipes.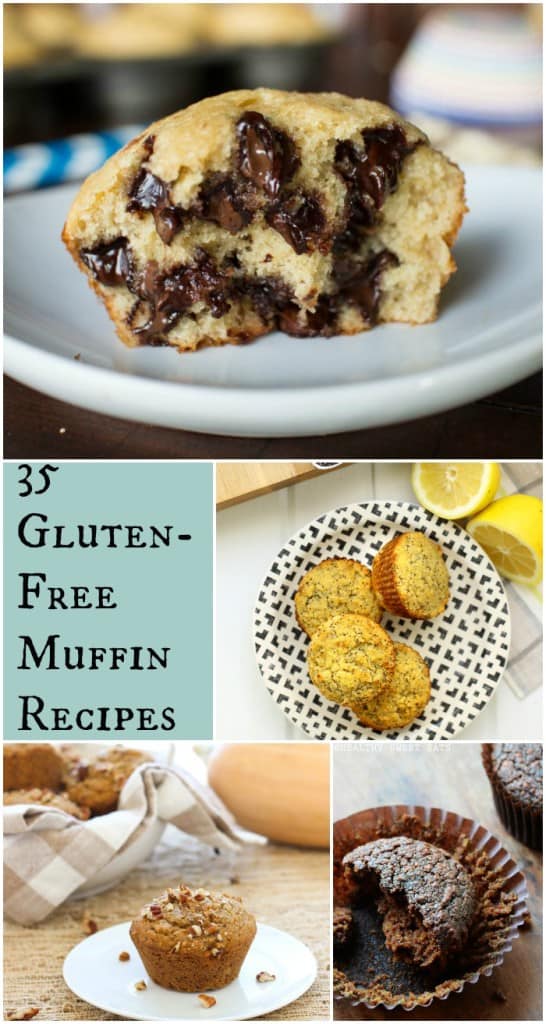 The weirdest thing happened a few weeks ago. I got muffin anxiety.
Not in the sense that I was nervous to bake them, but in the sense that I felt as though I needed to bake ALLOFTHEM. I happen to be of the belief that everyone needs a bounty of healthy muffin recipes, because nothing says comfort like sinking your teeth into a warm, sweet, cake-like substance. And even better if that scrumptious morsel happens to be good for you.
After I calmed my muffin-induced heart palpitations, I decided I would simply employ the good work of my fellow bloggers and round up the muffin troops to give you an arsenal of options.
Here, you will find options for muffins that are gluten-free, naturally sweetened, paleo, and/or vegan. You will find recipes in this roundup that use oat flour, almond flour, coconut flour, tapioca flour, and gluten-free all purpose flour. Many of the recipes are sweetened with honey, pure maple syrup, fruit, or coconut sugar. Do note you can replace cane sugar in any recipe with coconut sugar in a 1:1 substitution, in order to make the recipe naturally sweetened.
I've made the muffin search process easy by listing out the flour and sweetener ingredients for each recipe. This way, you can know before you click what you're getting into. Yeeeeer welcome. So sit back, relax, and enjoy these creative, healthful, absolutely delicious muffs that will take your muffin-ing experience to a higher level.
ALL THIS TO SAY:
Red Velvet Muffins // Healthy Sweet Eats // Almond Meal, Tapioca Flour, Coconut Flour, Maple Syrup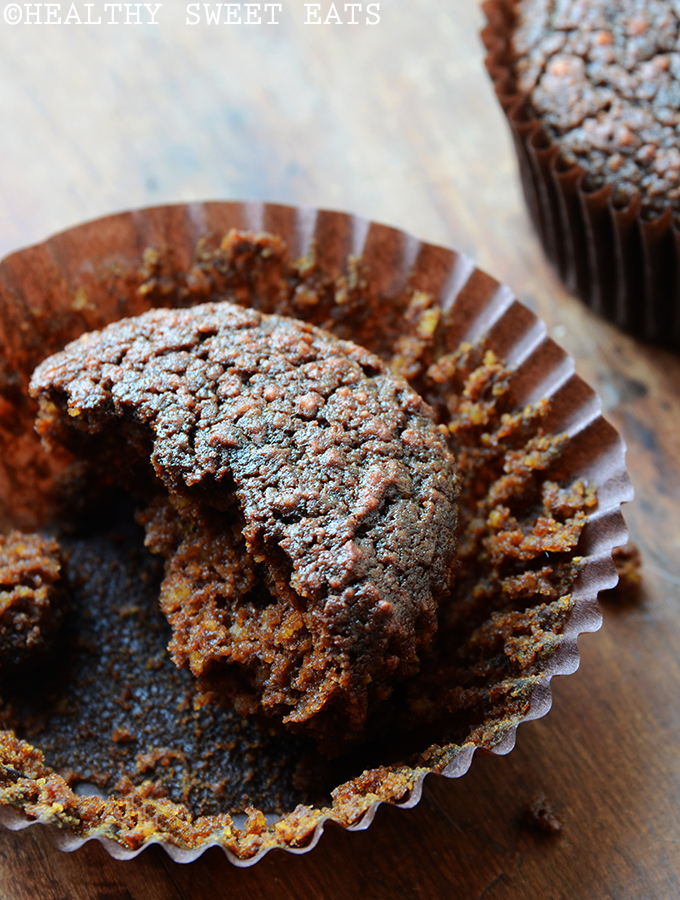 Strawberry Corn Muffins // Running to the Kitchen – Corn Meal, Almond Flour, Honey
Easy Almond Flour Muffins // Snappy Gourmet // Almond Flour, Honey
Paleo Lemon Poppy Seed Muffins // The Roasted Root // Almond Flour, Coconut Flour, Pure Maple Syrup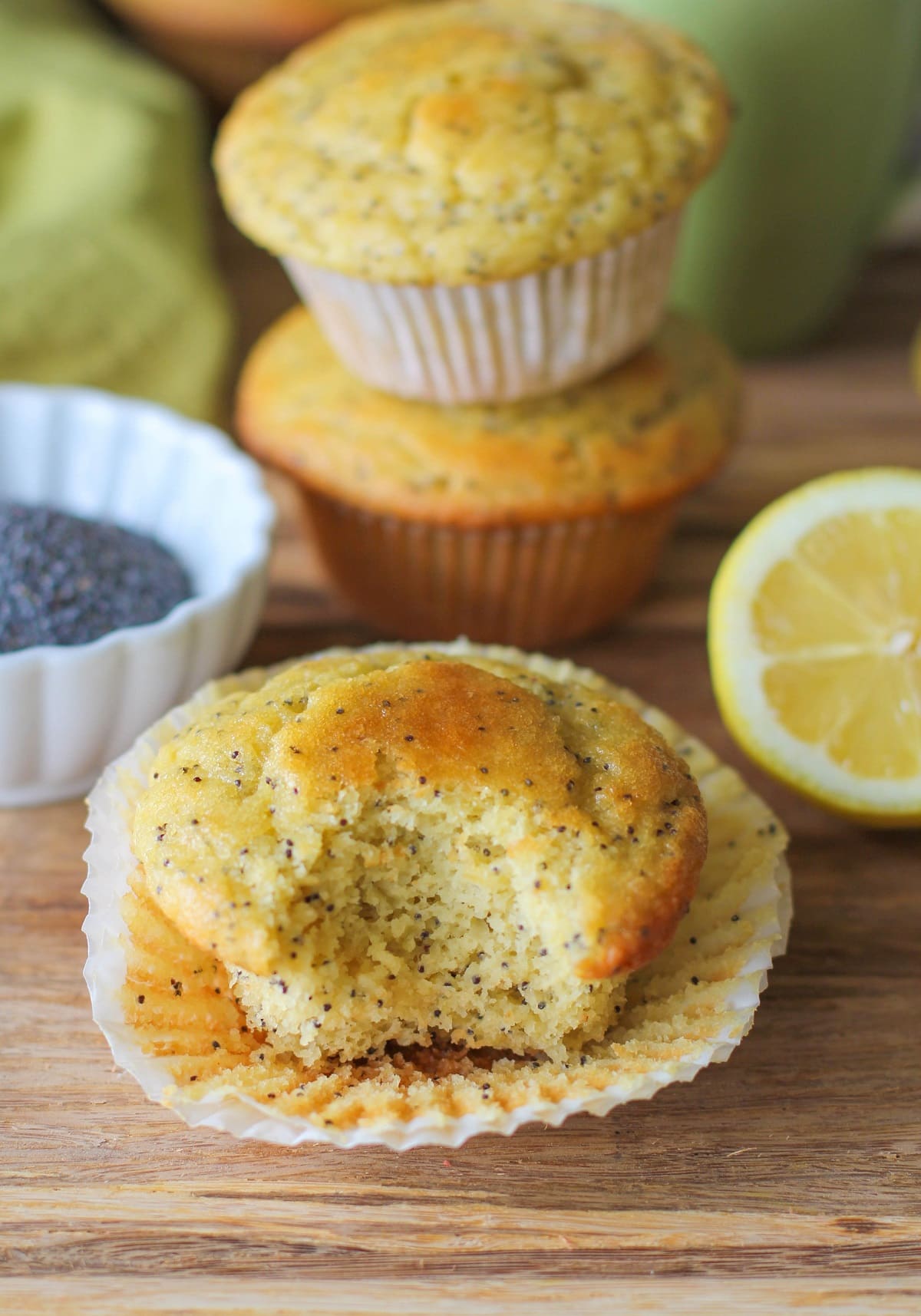 Blueberry Oatmeal Muffins with Pecan Streusel // The Healthy Maven // Gluten-Free All-Purpose Flour, Rolled Oats, Coconut Sugar
Spiced Maple Butternut Squash Muffins // Making Thyme for Health // Rice Flour, Almond Flour, Maple Syrup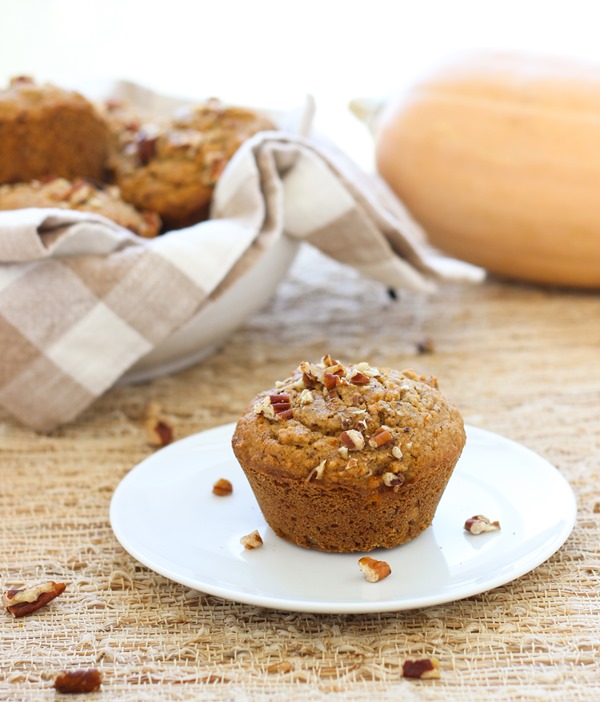 Paleo Lemon Blueberry Poppyseed Muffins // Food, Faith, Fitness // Almond Flour, Honey
Almond Coconut Oatmeal Muffins // Food, Faith Fitness // Oat Flour, Honey
Grain-Free Parsnip Carrot Cake Muffins // The Roasted Root // Almond Flour, Pure Maple Syrup (Paleo)
Healthy Blueberry Muffins // Eating Bird Food // Oat Flour, Almond Flour, Cane Sugar
Banana Date Carrot Muffins // Super Healthy Kids // Almond Flour, Dates (Paleo)
Light Gluten Free Blueberry Muffins // Flavor Mosaic // GF All Purpose Flour, Cane Sugar
Lemon Blueberry Muffins // Texanerin Baking // Almond Flour, Honey
Gluten Free Chocolate Muffins // Around My Family Table // GF All Purpose Flour, Cane Sugar
Coconut-Chocolate Chunk Muffins // An Edible Mosaic // Almond Flour, Coconut Flour, Stevia (Paleo)
Grain-Free Morning Glory Muffins // The Roasted Root // Almond Flour, Maple Syrup (Paleo)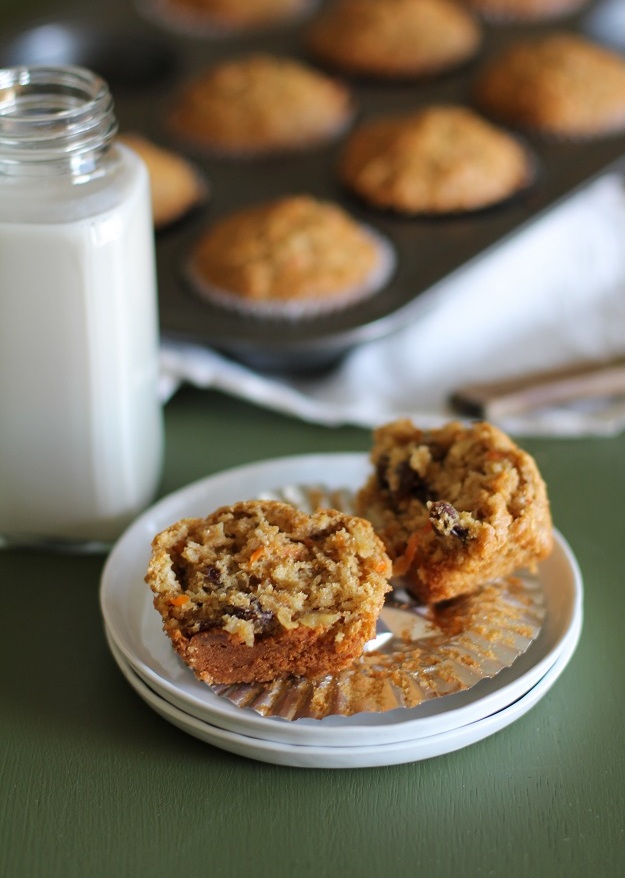 Gluten Free Pumpkin Pecan Muffins with Chocolate Chips // The Pretty Bee // GF All Purpose Flour, Cashew Flour, Cane Sugar
Tropical Mango Muffins // Snappy Gourmet // Almond Flour, Honey
Gluten Free Honey Oat Muffins // Sweet T Makes Three // Oat Flour, Honey
Gluten Free Lemon Raspberry Muffins // Beyond Frosting // GF All Purpose Flour, Cane Sugar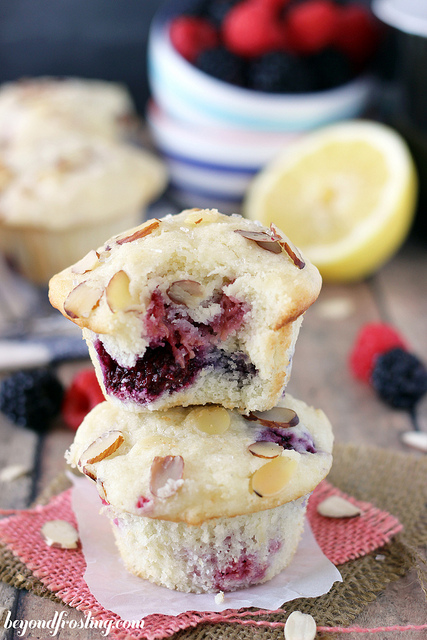 Gluten Free Sweet Potato Muffins // Yummy Healthy Easy // GF All Purpose Flour, Cane Sugar
Vegan Chocolate Banana Muffins // Hummusapien // Oat Flour, Almond Flour, Bananas
Gluten Free Strawberry Coconut Muffins // One Sweet Mess // GF All Purpose Flour, Coconut Sugar
Banana Flax Breakfast Muffins // The Clean Dish // Coconut Flour, Flax Meal, Bananas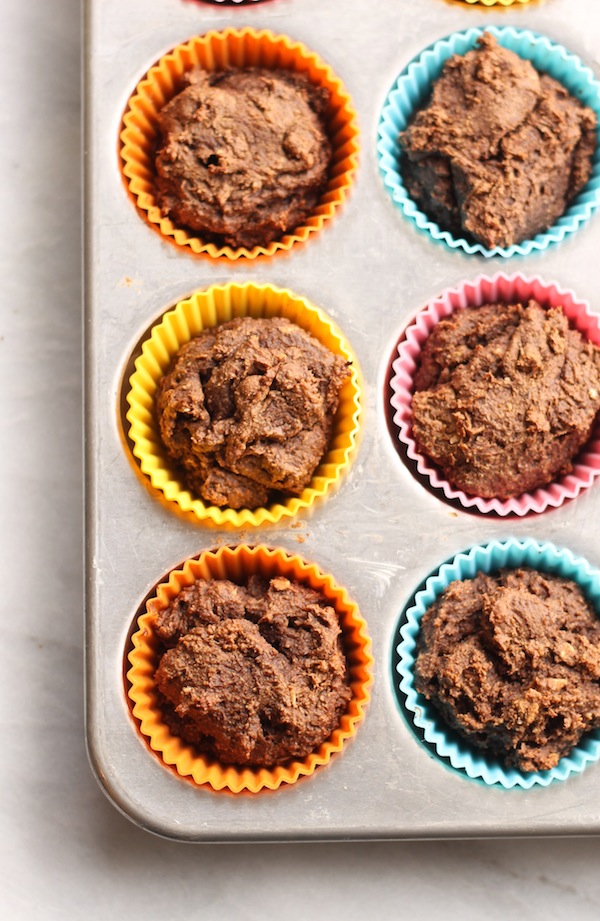 Grain-Free Birthday Cake Muffins // A Clean Bake // Almond Flour, Coconut Flour, Honey (Almost Paleo)
Pumpkin Pie Olive Oil Muffins // Cooking on the Weekends // GF All Purpose Flour, Palm Sugar, Honey
Chocolate Coffee Peanut Butter Muffins // Running to the Kitchen // Almond Flour, Coconut Flour, Banana (almost Paleo)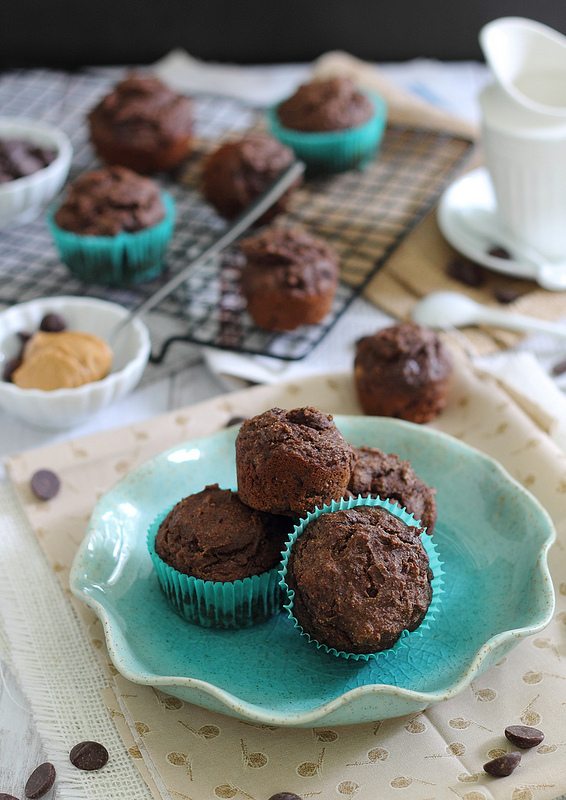 Brown Butter Blueberry Almond Tea Cakes // Eats Well With Others // GF All Purpose Flour, Cane Sugar
Coconut Blueberry Chia Muffins // Tried and Tasty // Coconut Flour, Honey (Paleo)
Grain-free (paleo-friendly) Chocolate Banana Muffins // Texanerin Baking // Almond Flour, Coconut Flour, Honey (Paleo)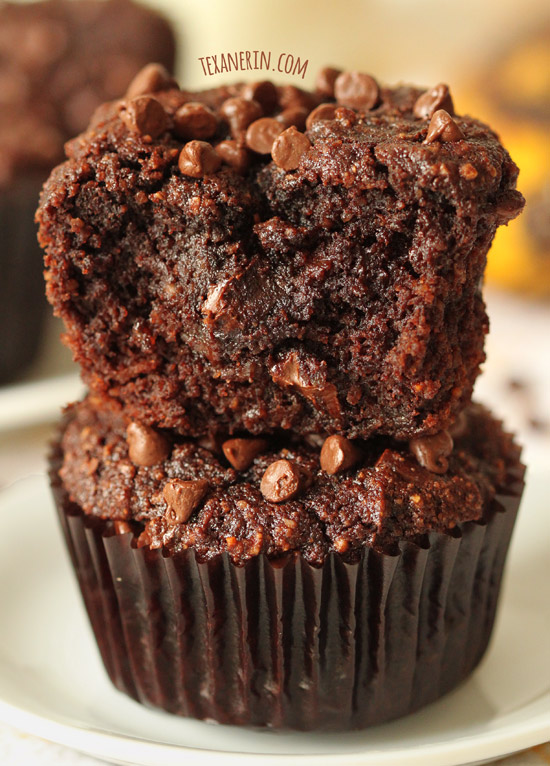 Gluten Free Pumpkin Coconut Muffins // A Healthy Life For Me // Coconut Flour, Maple Syrup (Paleo)
Gluten Free Strawberry Muffins // A Healthy Life For Me // Almond Flour, Tapioca Flour, Coconut Flour, Maple Syrup (Paleo)
Lemon Gluten Free Muffins // Growing up Gable // Almond Flour, Honey
Banana Oatmeal Chocolate Chip Muffins // Dinners Dishes and Desserts // Oats, Cane Sugar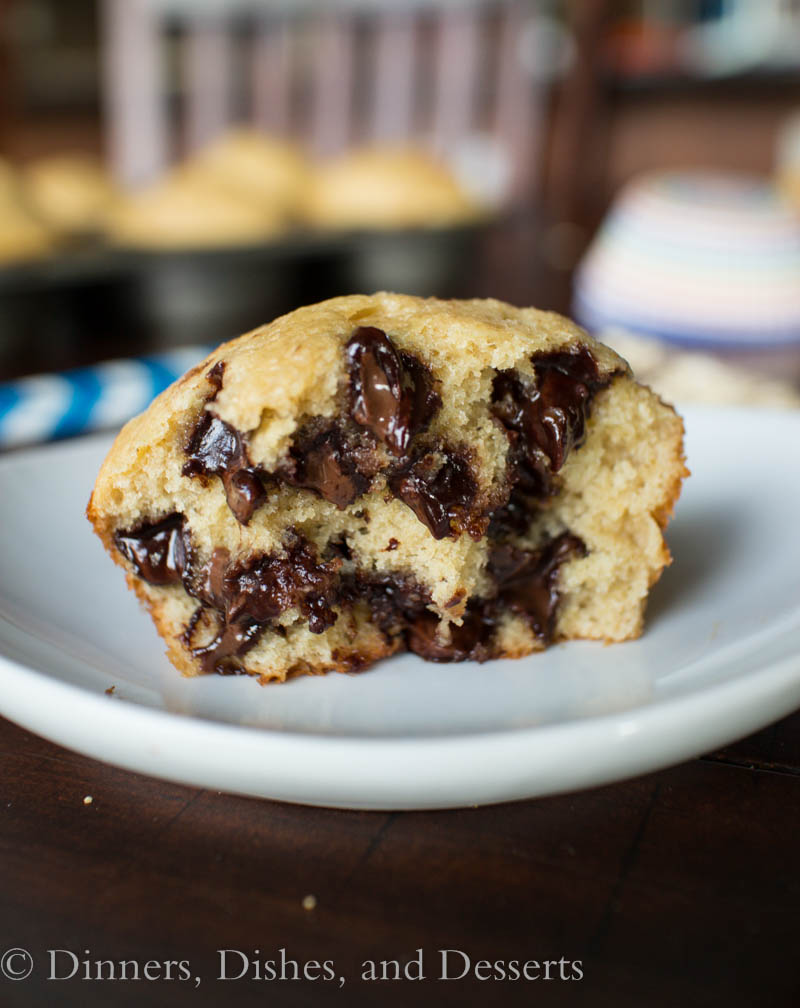 Lemon Chamomile Paleo Muffins // So…Let's Hang Out // Almond Flour, Honey (Paleo)