Protein-rich fat balls made with nuts and seeds are a stellar healthy lower-sugar snack to keep you energized throughout the day.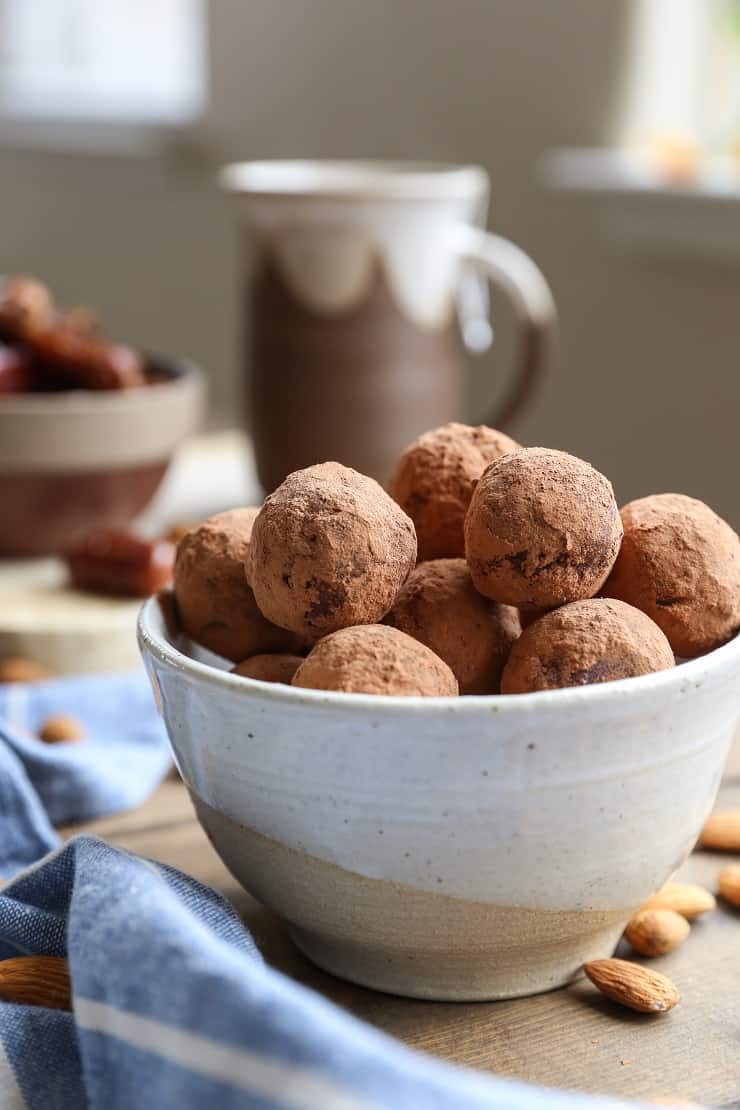 I've never been much of a snacky person, but after I first made fat balls a few months ago, I've been putting them on repeat for that mid-morning or mid-afternoon little munch sesh.

Fat balls are just so easy to throw together in 10 minutes, and are awesome at chilling in the refrigerator or freezer for your snacking convenience.
Fat ball flavors? Let's go crazy. Because the chocolate craving is always real, I decided to take a cacao approach to my classic Paleo Fat Balls for a little v. 3.0 (v. 2.0 were those Vanilla Chai Fat Balls).
The cacao powder adds a nice richness to the balls, with the added health benefit of antioxidants.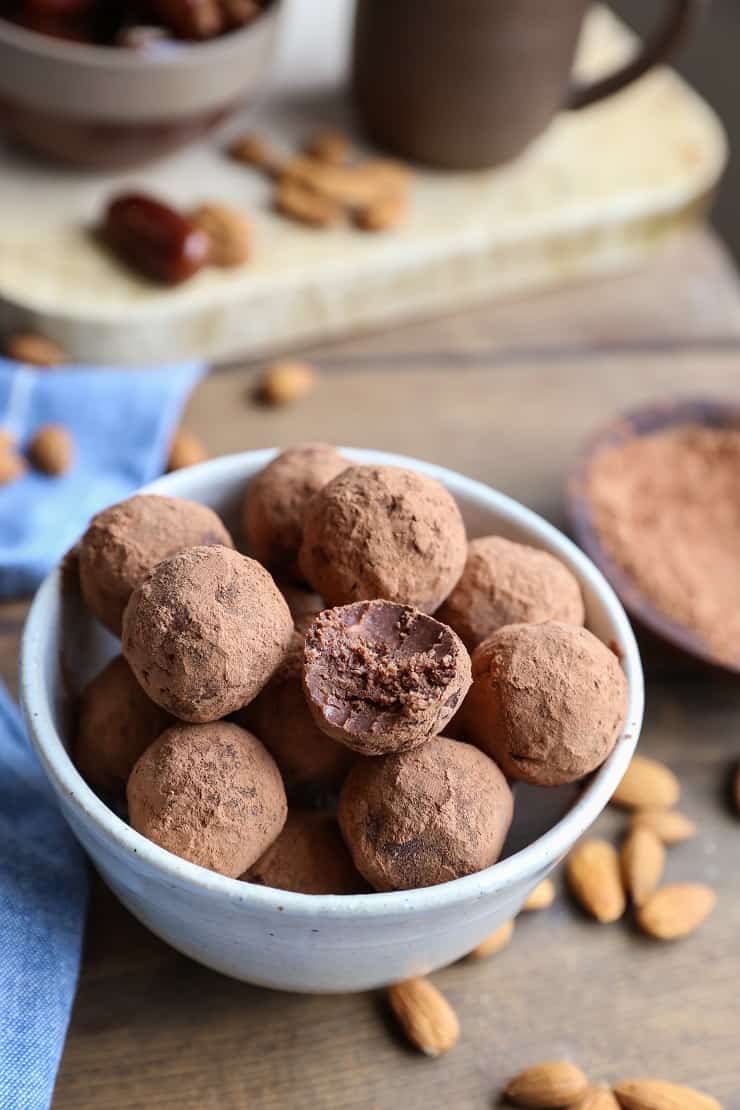 Options for adaptation? You can change up the nuts and seeds and/or use pure maple syrup rather than dates for sweetening the fat balls.
…which brings me to my next point. I don't make my fat balls very sweet, so if you prefer a sweeter snack, you can ramp up the number of dates you add.
For your nutty chocolate fix…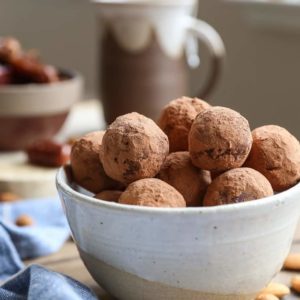 Chocolate Fat Balls
Print
Instructions
Pulse all ingredients except the almond milk/coconut milk in a food processor until finely chopped. Add the milk a couple tablespoons at a time and continue processing until a sticky dough forms.

Transfer fat ball mixture to a sealable container and refrigerate at least 2 hours.

Roll balls out of the fat ball mixture and transfer to a zip lock bag or sealed container. Keep in the refrigerator for up to 10 days or in the freezer for up to 2 months.