The internet's finest Recipes Using Thanksgiving Leftovers to get the most out of your holiday feast for days to come! These 53 ingenious tasty recipes will repurpose your leftovers in the most delicious way to keep your leftover game strong.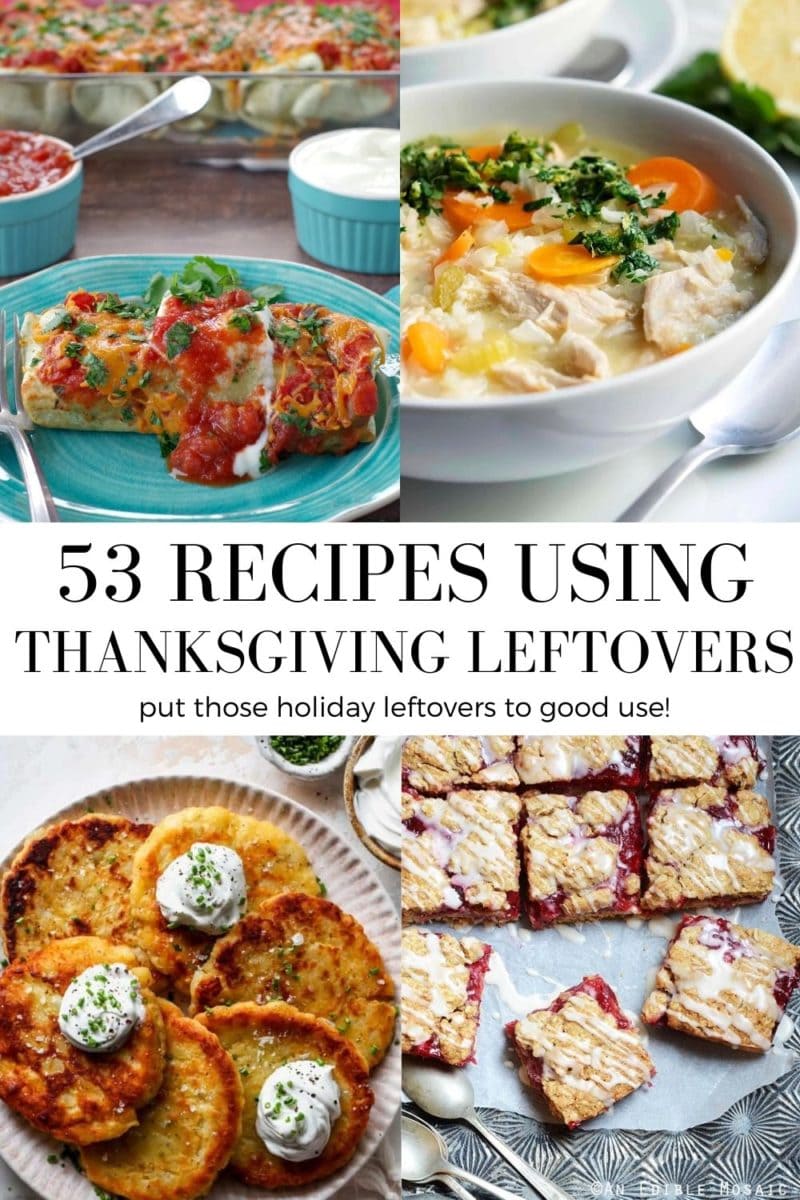 Well hello there!
I hope you all had a fabulous Thanksgiving, full of tasty food and great memories!
If you have a ton of food leftover, I have resources for you, my friend.
I've gathered up the most delicious ways of repurposing your Thanksgiving leftovers from some of my most trusted sources.
From leftover turkey, cranberry sauce, stuffing, to mashed potatoes, there are so many delicious options here!
I know you'll absolutely love these recipes!
Healthy soups, stews and chilis to sandwiches galore, pizza, casseroles, pot pies, curry, enchiladas, tacos, and more, this roundup covers a plethora of cuisines to changeup flavors and keep your palate satiated and guessing.
I have broken the recipes out by the type of leftover they use (i.e. turkey, stuffing, mashed potatoes, etc) so you can just scroll right to the section you're looking for. Also included are recipes that use more than one type of leftover (for instance, turkey, stuffing, and mashed potatoes).
For my gluten-free followers, not all of the recipes are inherently gluten-free but as best as I could, I included instructions on how to make a recipe GF if it isn't already. The majority of the time, it simply requires replacing bread, flour, or noodles with the gluten-free replacement.
As a personal side note, I always, always make my Leftover Turkey Soup with Root Vegetables using my homemade Turkey Bone Broth every single year. I'm also a big fan of my Paleo Turkey Chowder for that rich and creamy approach!
Yup, I'm the person who steals the turkey bones before anyone can lay claim to them.
Let's get leftovering!
53 Recipes Using Thanksgiving Leftovers
Leftover Turkey:
Turkey Enchiladas from Food Meanderings – Calling all lovers of Mexican food! Make the easiest, dreamiest turkey enchiladas using your cooked turkey from Thanksgiving! May all the saucy cheese be with you!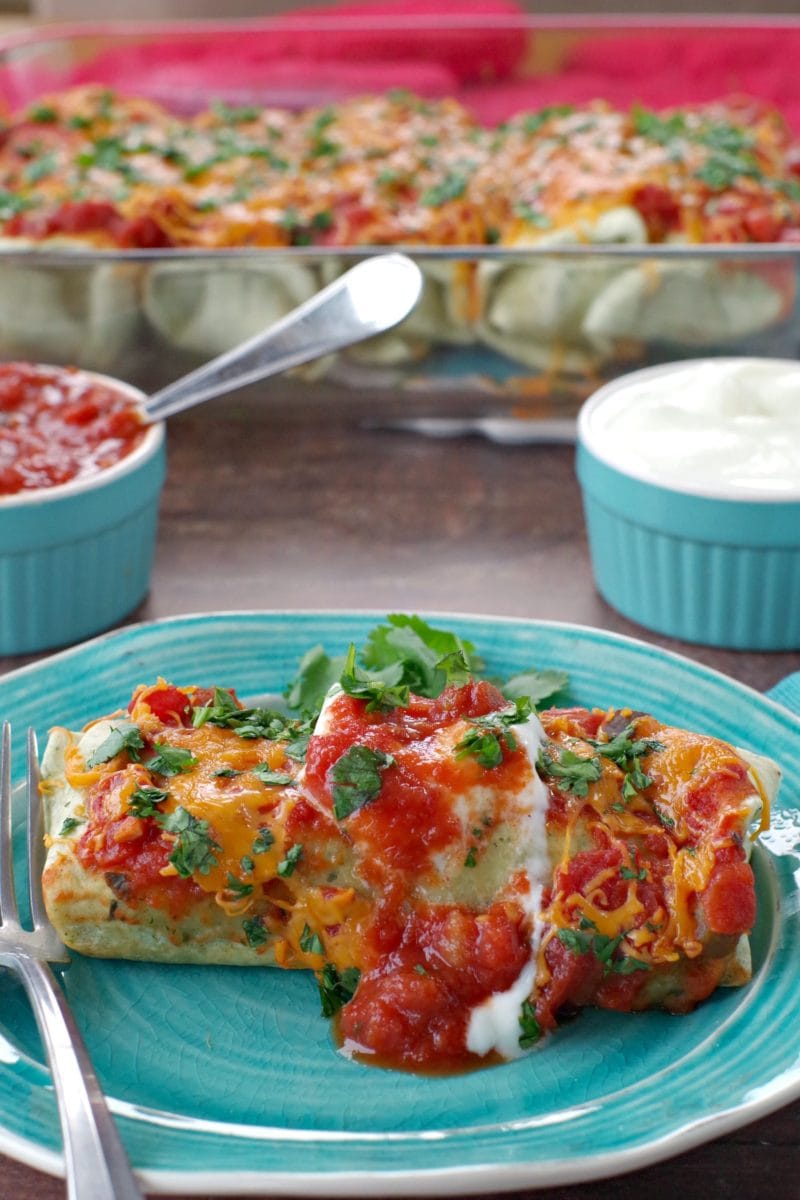 Green Chile Turkey Tetrazzini from Good Life Eats – Green Chile Turkey Tetrazzini takes this traditional Thanksgiving turkey leftover recipe to the next level. This turkey casserole is loaded with flavor thanks to the addition of green chiles, poblano peppers, and spicy pepper jack cheese. Use gluten-free noodles and GF breadcrumbs to make this luscious meal GF.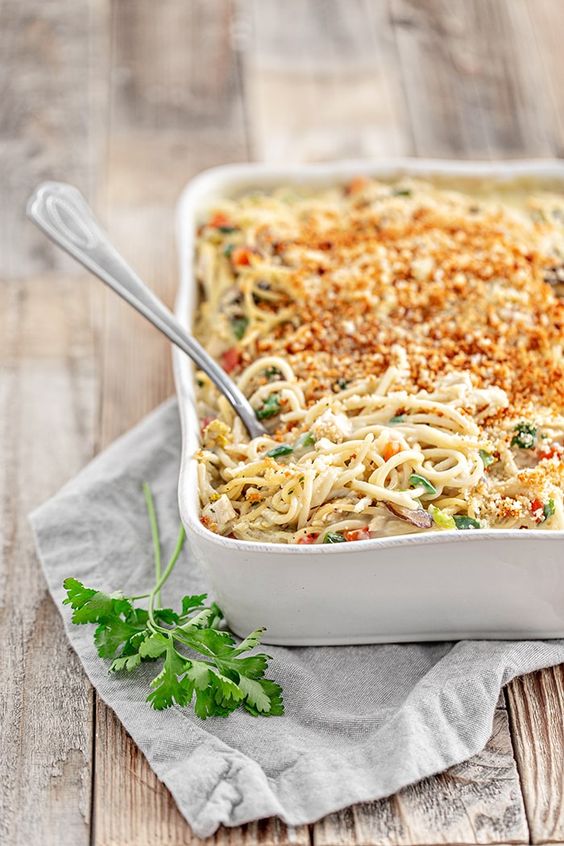 Gluten-Free Turkey Pot Pie from A Saucy Kitchen – This Gluten Free Leftover Turkey Pot Pie is the perfect way to enjoy leftover roast turkey! Chopped and shredded turkey pieces added to a rich and creamy vegetable filling then cooked in a flaky, gluten free crust!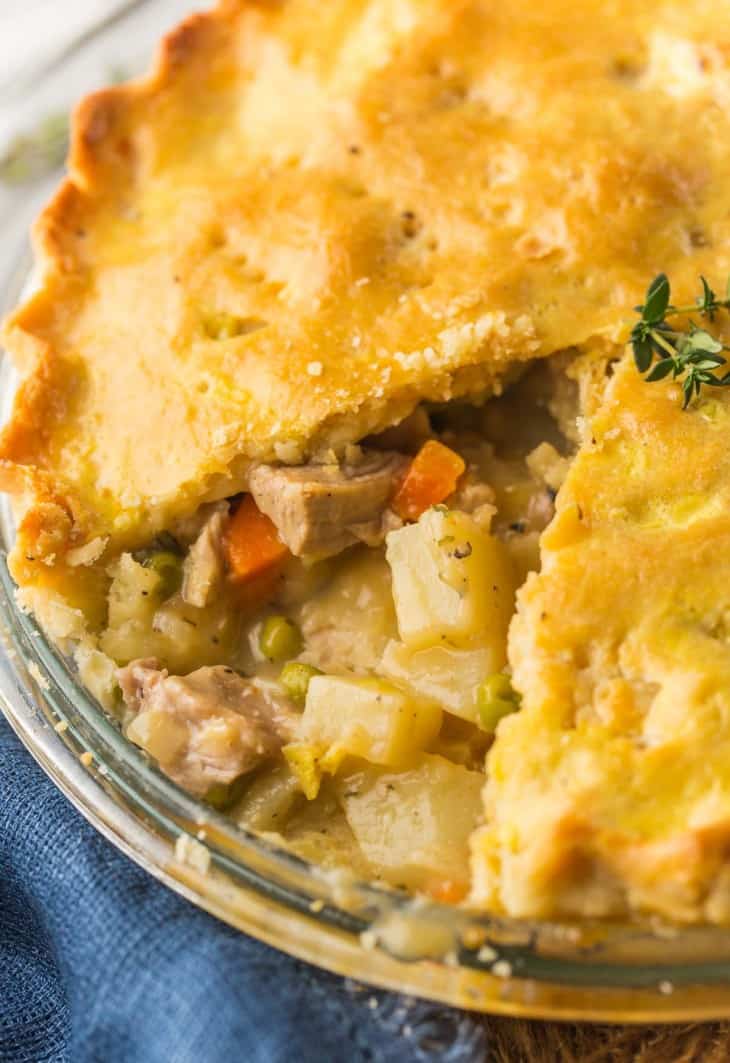 Turkey and Rice Soup from Pinch and Swirl – Warming and light, Turkey and Rice Soup is a wonderful way to enjoy leftover turkey. Tender turkey, vegetables and rice are swirled in a savory broth and finished with a splash of fresh lemon juice and a bright blend of parsley, lemon zest, and garlic. A welcome and restorative meal after days of decadent eating.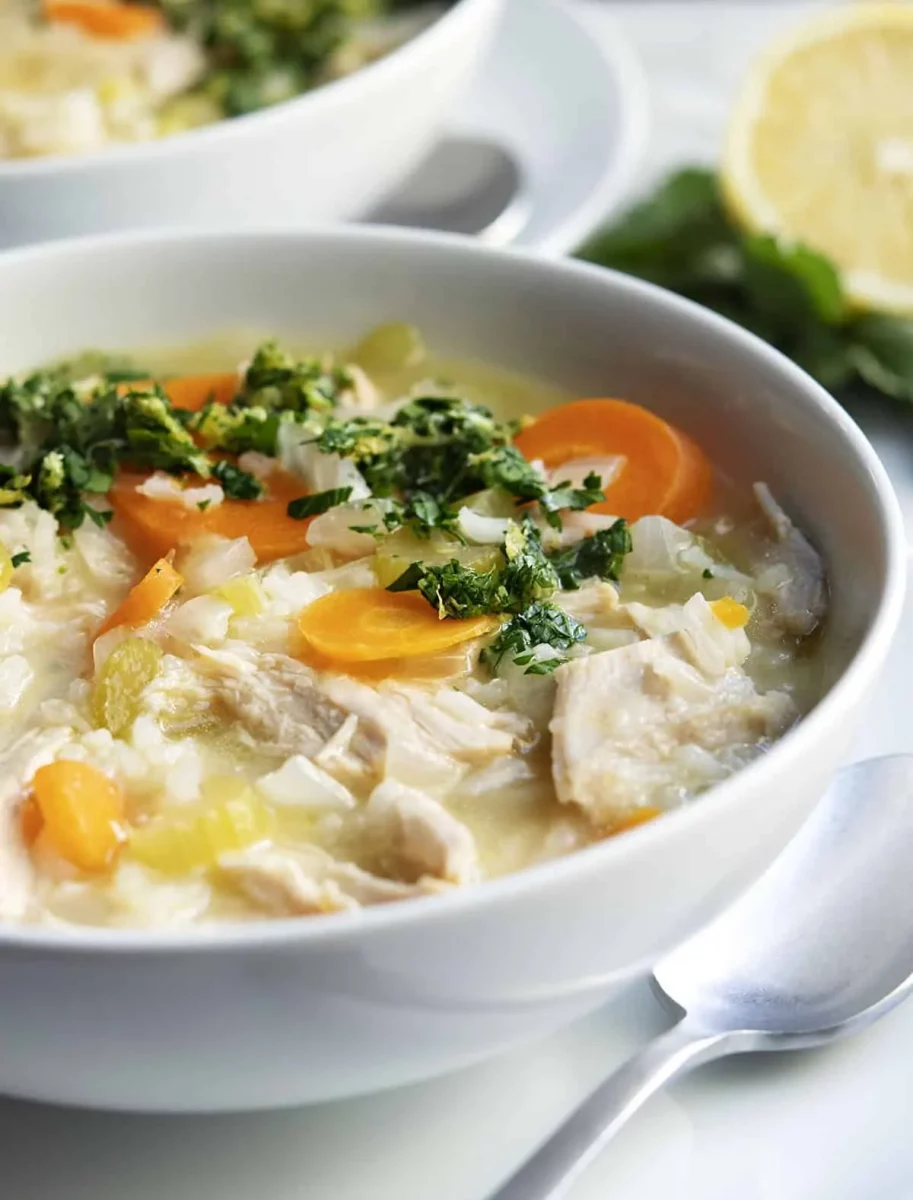 Turkey Avgolemono Soup from Running to the Kitchen – This classic lemon orzo Greek soup traditionally made with chicken is a great option for leftover Thanksgiving turkey. It's creamy, light and bursting with lemon and dill for freshness.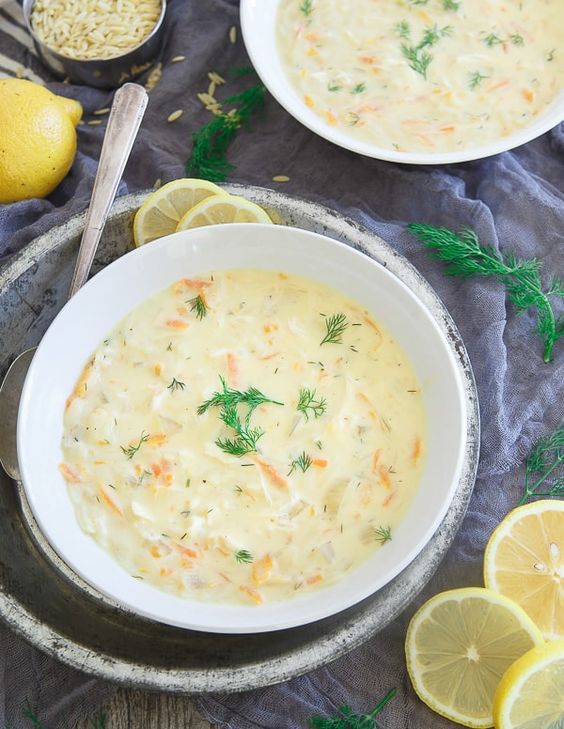 Sweet Potato Turkey Tacos from Food Folks and Fun – Sweet Potato and Turkey Tacos are an easy recipe that's perfect for Fall. They're bursting with flavor, gluten-free and you make them in under 30 minutes!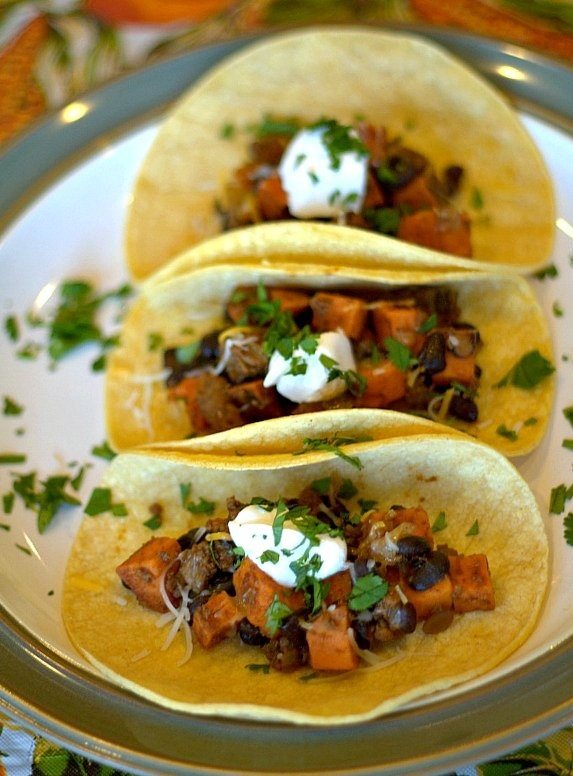 Leftover Turkey Fried Rice from Christina's Cucina – A tried and true fried rice favorite featuring leftover turkey!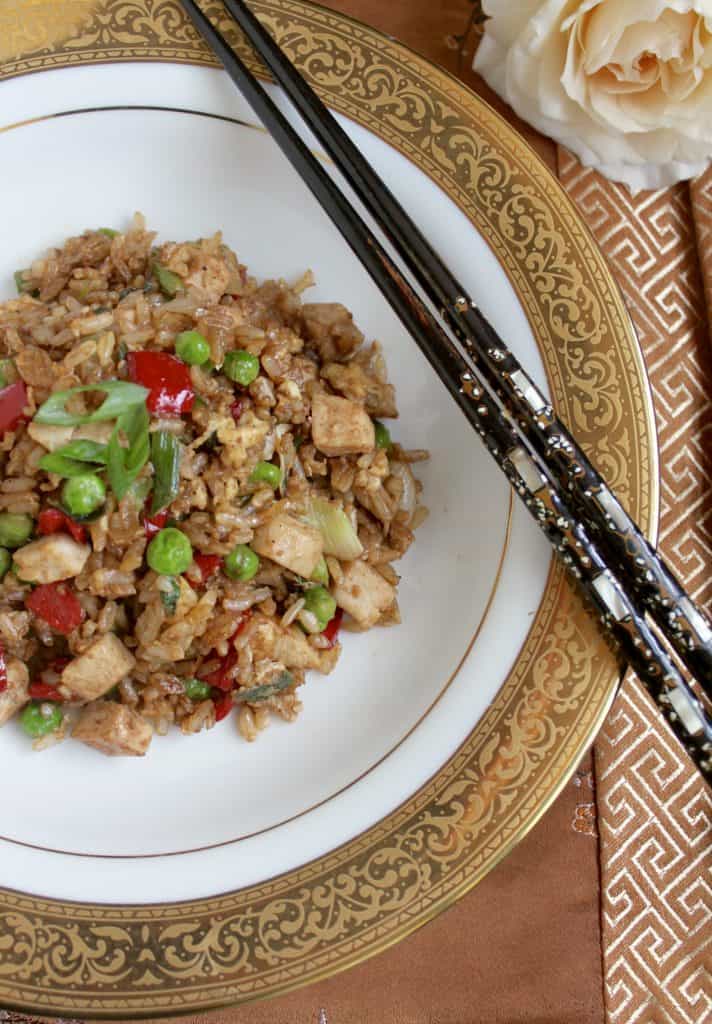 Turkey Cranberry Sandwich from Joy Food Sunshine – In this Turkey Cranberry Sandwich recipe turkey and cranberry sauce are nestled between two slices of buttery bread that have been grilled to perfection, all held together by melted cheddar cheese. This Thanksgiving sandwich is the perfect way to use up leftover turkey!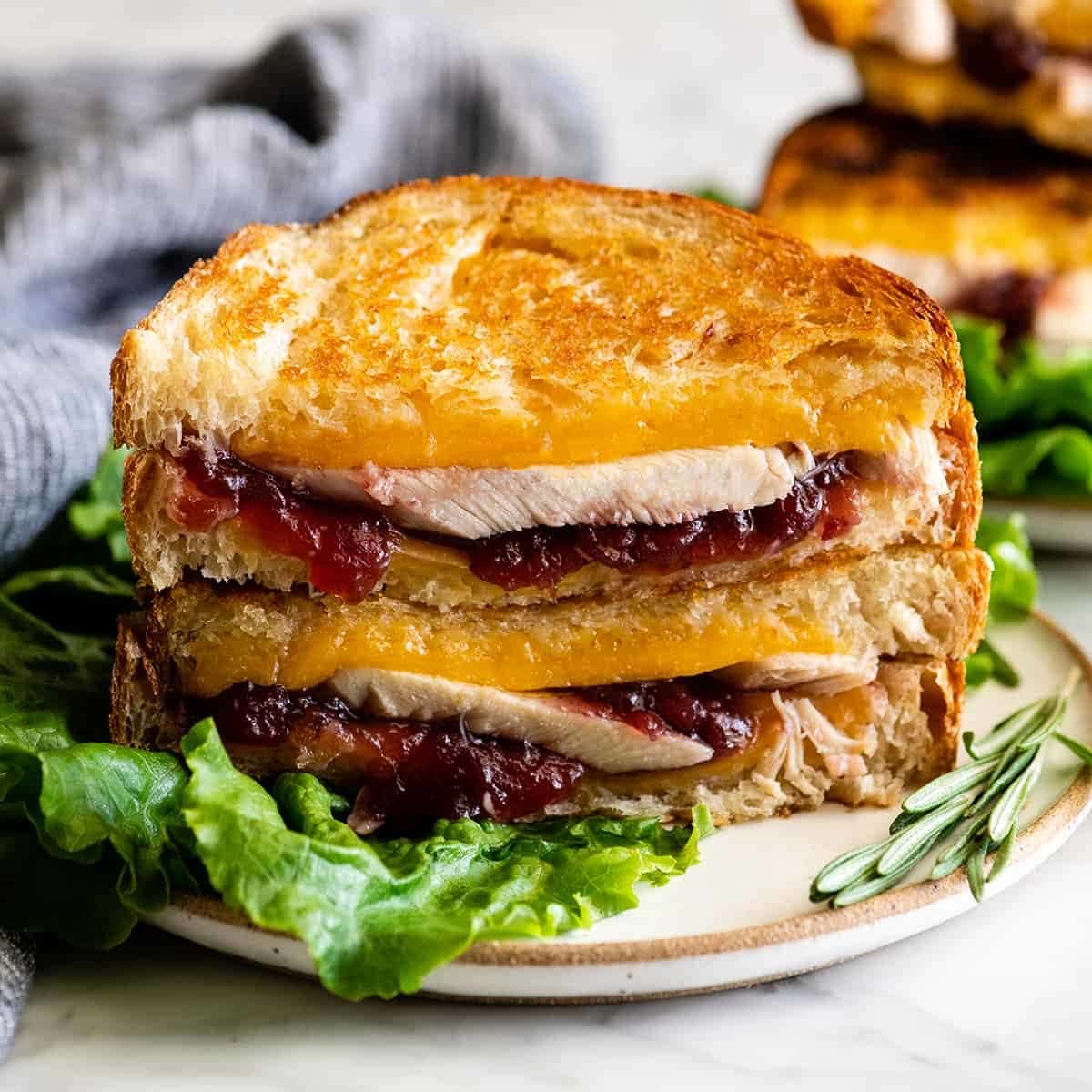 Creamy Turkey Leek Soup from Slow the Cook Down – This turkey leek soup is deliciously creamy and made with fresh veggies and seasoned with thyme for a comforting, cozy and filling meal. Use canned coconut milk instead of cream to make it dairy-free.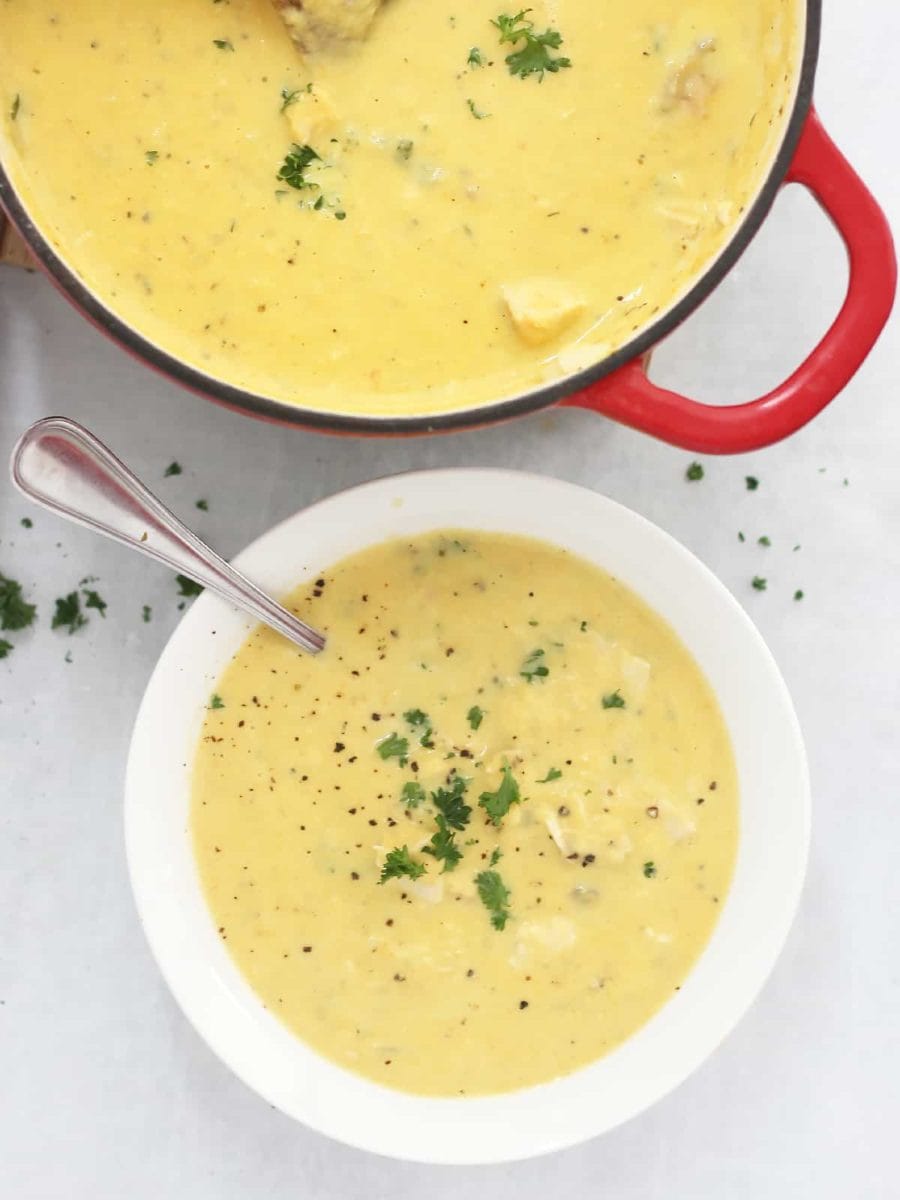 Leftover Turkey Stir Fry from The Roasted Root – Quick and easy stir fry using leftover turkey, broccoli, bell pepper, onion, ginger, and garlic. This meal is perfect for using up leftover meat of any kind and makes for a nutritious meal.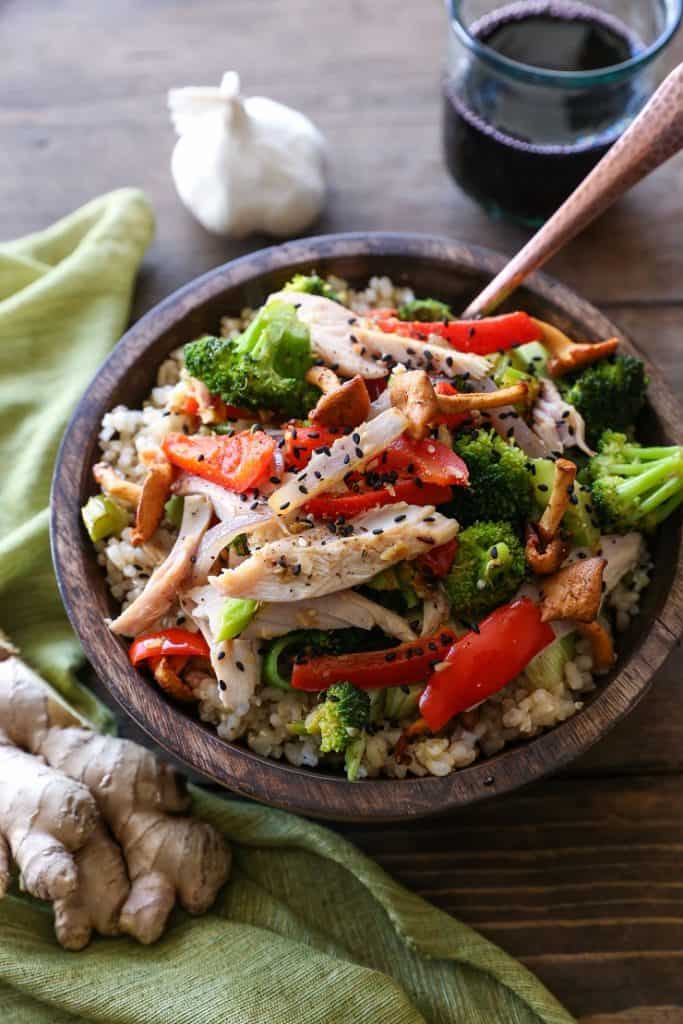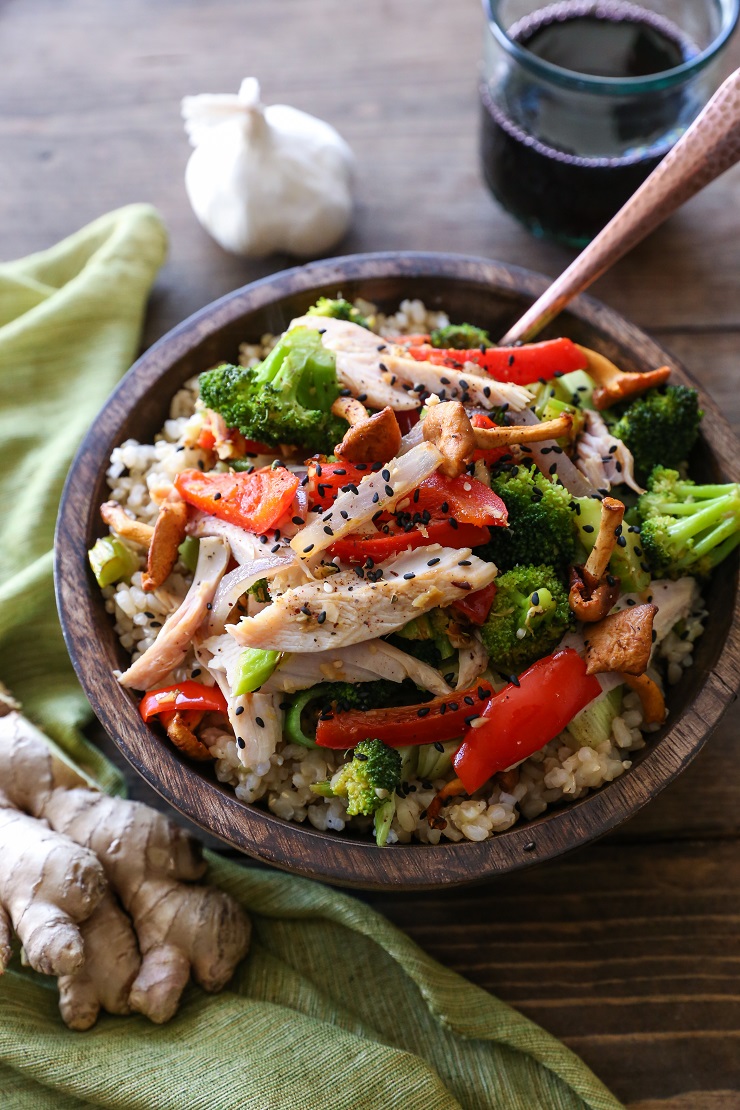 BBQ Turkey Stuffed Potatoes from Saving You Dinero – If you're a fan of potatoes or barbecue, you are going to want to make this completely different meal for BBQ Turkey Stuffed Potatoes!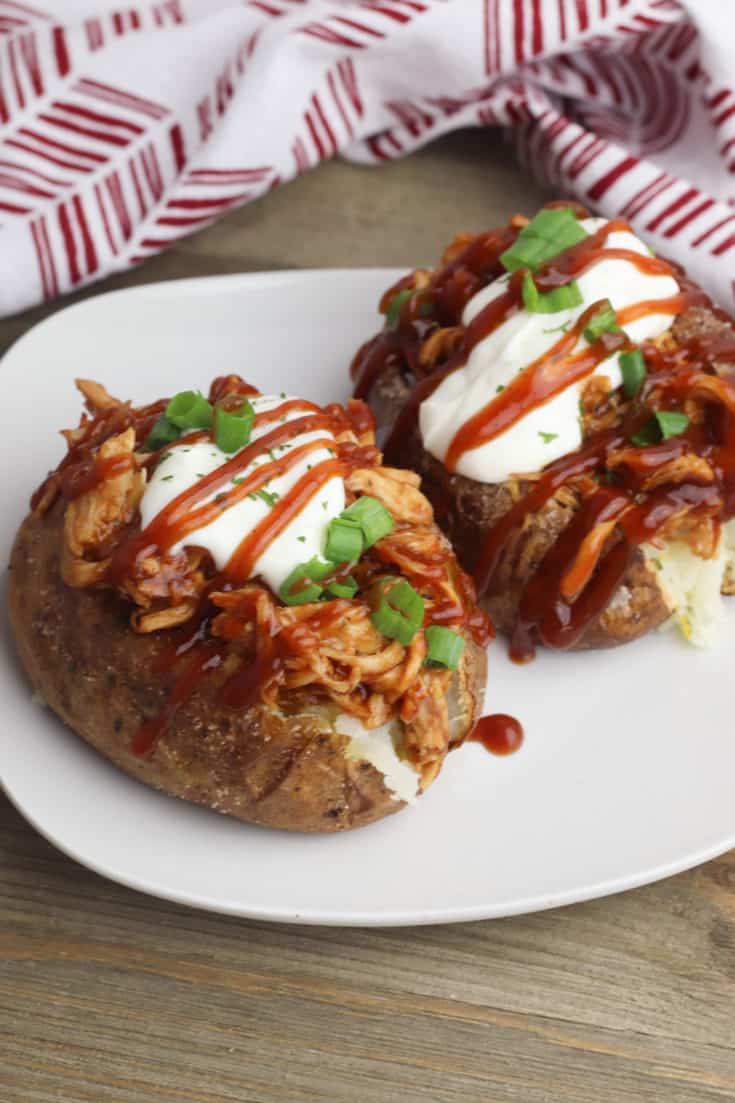 Thanksgiving Pizza from The Gunny Sack – This Thanksgiving Pizza recipe is an amazing celebration of cheese and turkey. It has turkey, mashed potatoes, stuffing and more all in a puff pastry crust!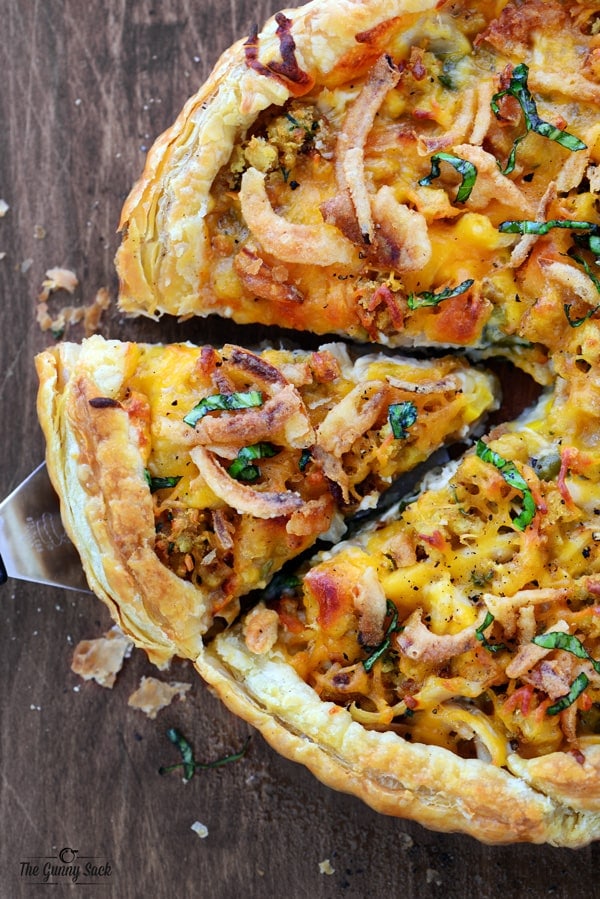 Leftover Turkey Curry from Mama Loves to Cook – This leftover turkey curry recipe is easy and delicious and perfect for spicing up those leftovers.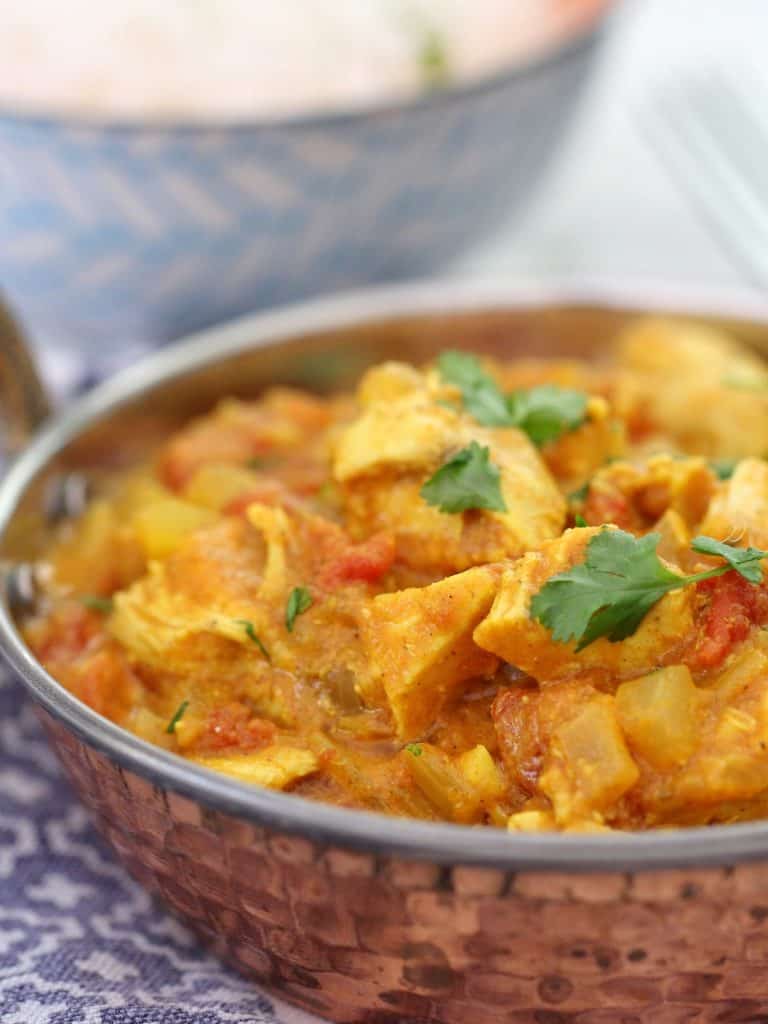 Turkey Tikka Masala from Gypsy Plate – Turkey with a TWIST… a twist on an Indian-inspired classic. Are you looking to up your leftover turkey game to something a bit more interesting than soup or casseroles? Do you want to turn that bird into something far more exotic, far more flavorful, far more fragrant? This Turkey Tikka Masala is yours!
Turkey Tortilla Soup from Beyond the Chicken Coop – Turkey Tortilla Soup is a perfect use for leftover turkey! This delicious soup is filled with chunks of turkey, black beans and corn all in a rich broth.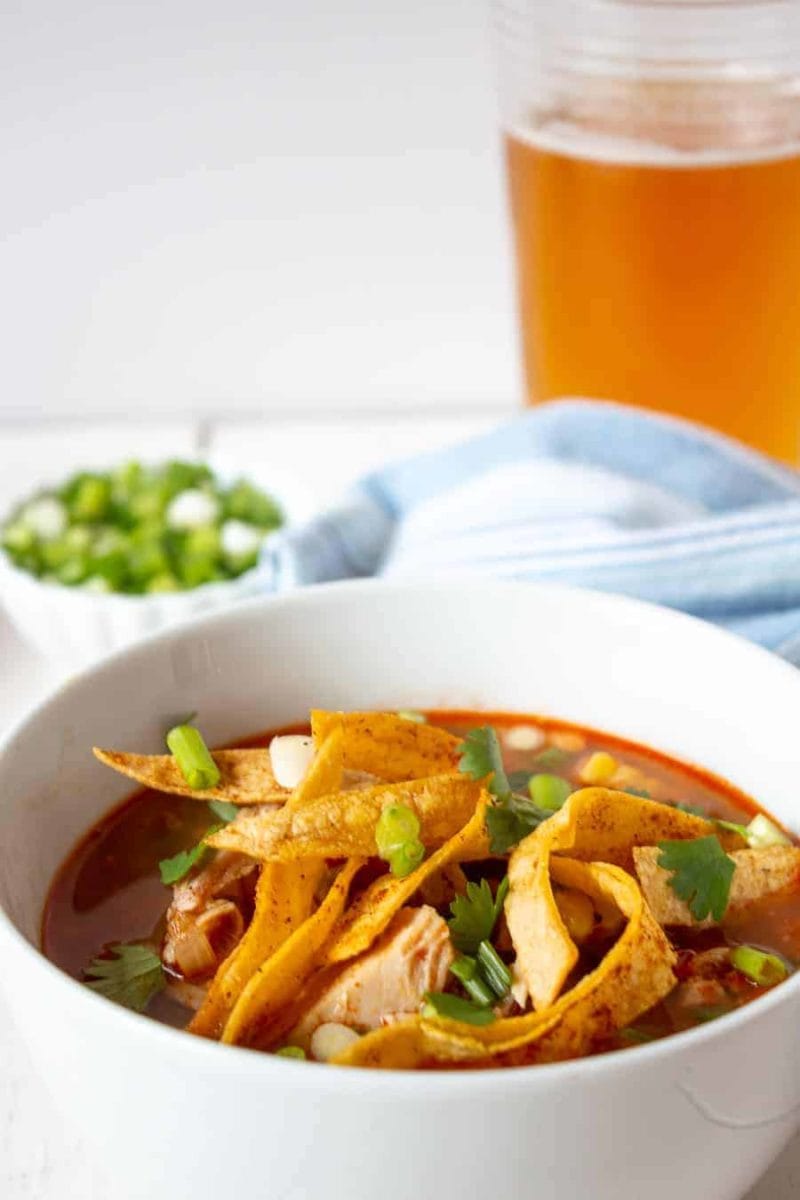 Turkey Salad from Miss in The Kitchen – Take your leftover Thanksgiving turkey to the next level with this best ever Turkey Salad! With just 5 ingredients, this simple sandwich spread is going to make you look forward to the leftovers! Turn it into a sandwich or wrap using your favorite bread or tortilla!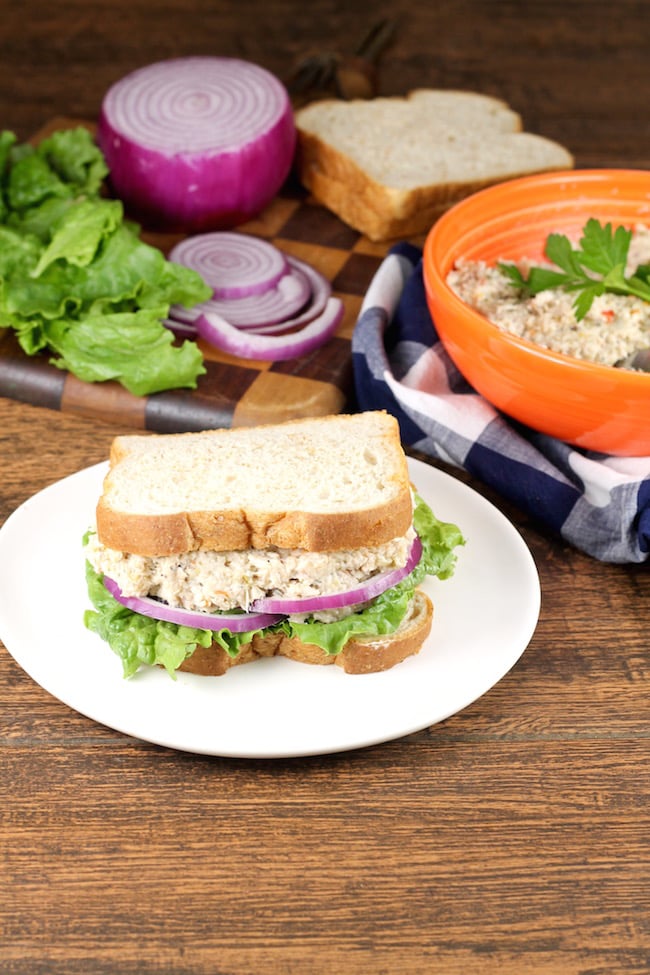 Smoked Turkey Chowder with Mushrooms and Sweet Potatoes from A Farmgirl's Dabbles – This easy Smoked Turkey Chowder is a delicious way to use up Thanksgiving leftover turkey. Made in a single pot, it's lightly creamy with a warm, smoky flavor, and loaded with tender sweet potatoes!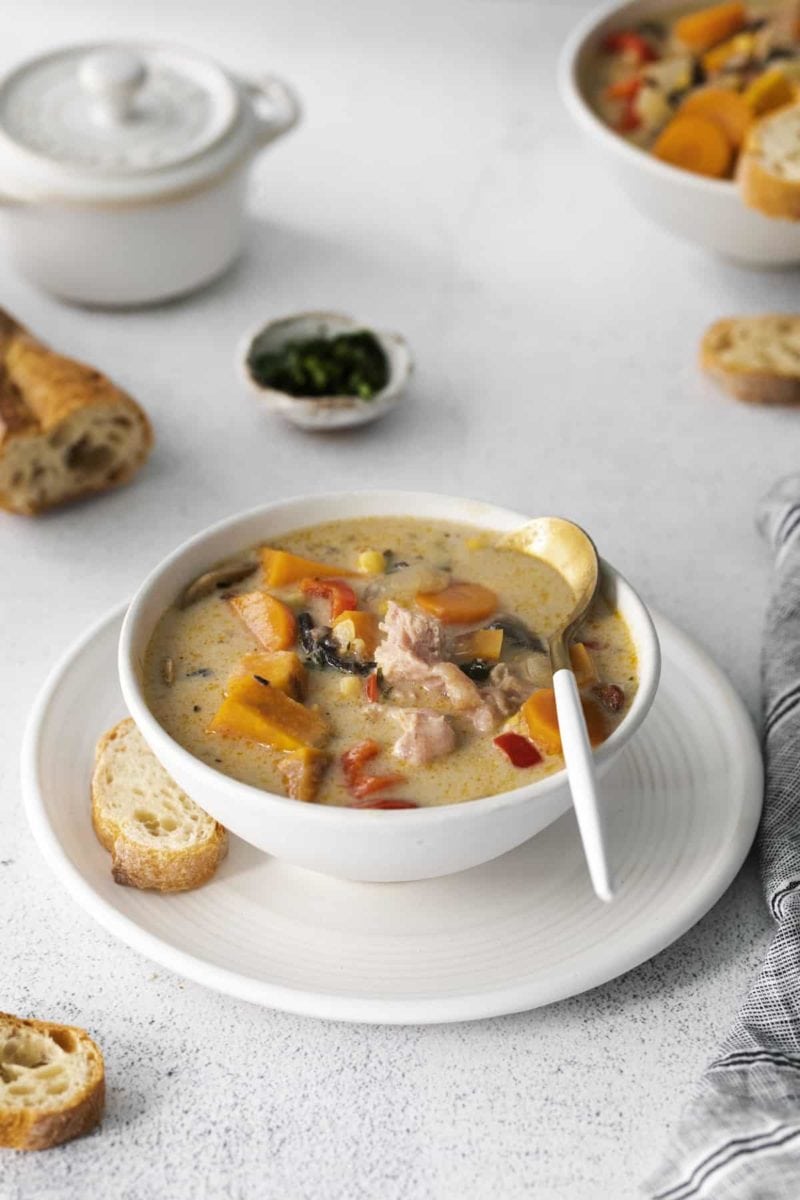 Leftover Turkey Chili from The Clean Eating Couple – Leftover Turkey Chili is one of the best leftover turkey recipes! Easy to make, healthy and loaded with flavor – this is a must try! Make it in your crockpot, instant pot, or on the stove. This simple recipe is perfect for thanksgiving leftovers!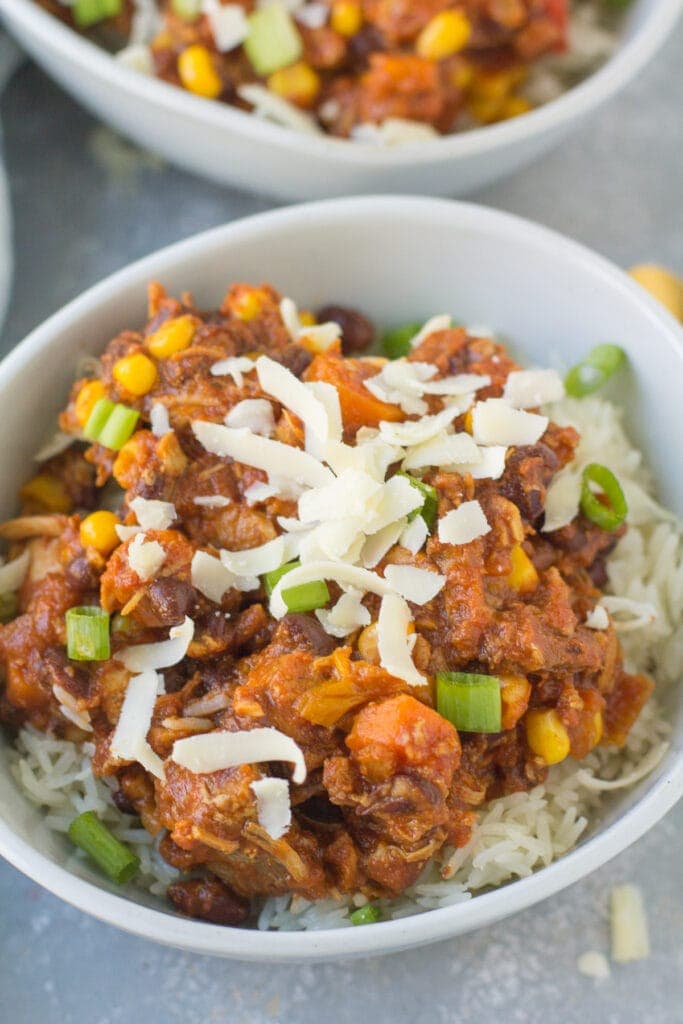 Slow Cooker Turkey Wild Rice Soup from Flavor the Moments – Put that leftover turkey to the best use possible in this Slow Cooker Turkey Wild Rice Soup! It's hearty, naturally gluten free, and is the easiest dump 'n go recipe!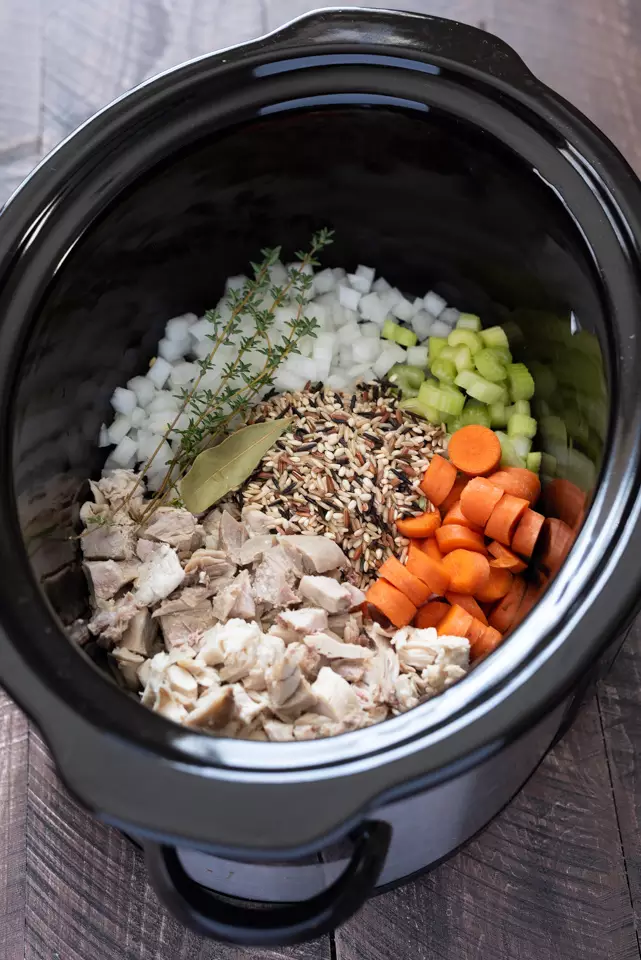 Turkey Stew from The Rustic Foodie – Gluten-free and dairy-free, this savory Leftover Turkey Stew recipe is made with potatoes and vegetables. It's easy, healthy, and a great way to use up turkey meat!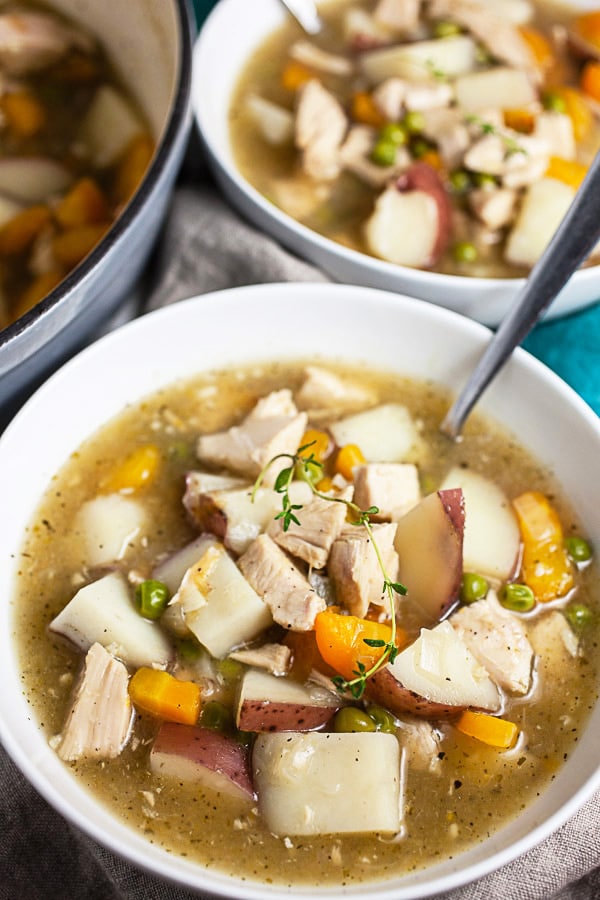 Turkey Banh Mi from This Healthy Table – This leftover turkey banh mi sandwich is tangy, crunchy, turkey sandwich heaven. If you've got leftover turkey (or just want to buy some turkey to enjoy this sandwich), you will not be disappointed!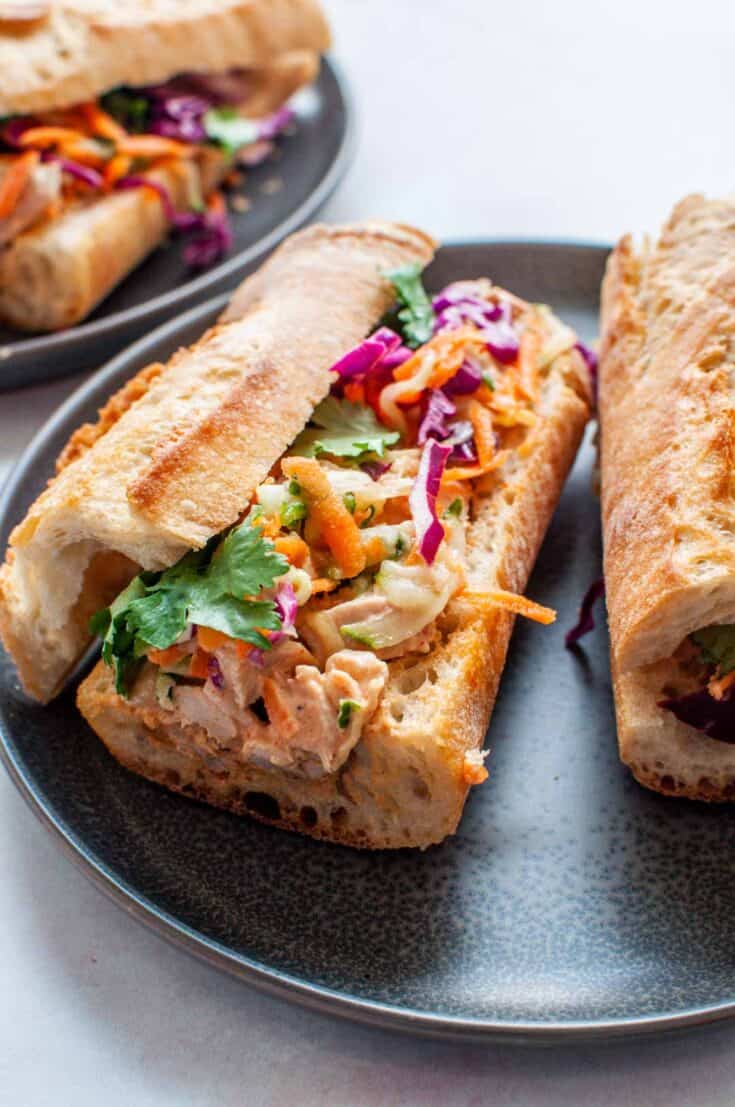 Turkey Apple Cranberry Pecan Salad from Renee's Kitchen Adventures – Turkey Apple Cranberry Pecan Salad is a delightful mixture of crunchy, sweet and savory flavors and a GREAT way to use up any leftover turkey or chicken!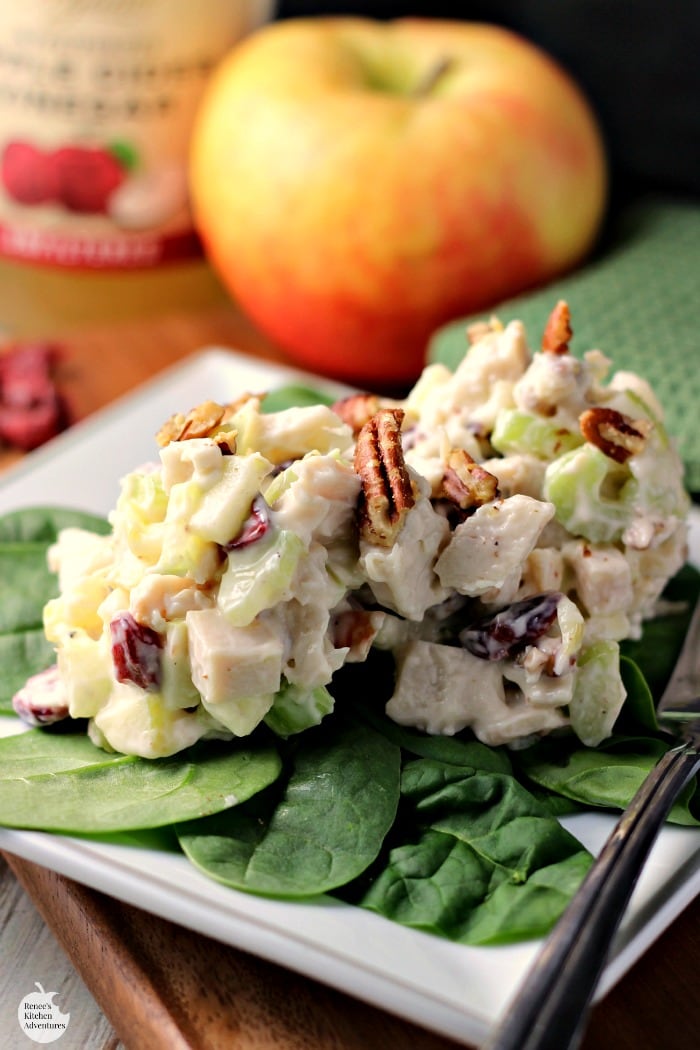 Crock Pot Turkey Noodle Soup from Crock Pots and Flip Flops – This easy and delicious turkey soup will keep you warm and cozy. The perfect way to relax after Thanksgiving! Chicken noodle soup is a classic but this turkey twist lets you use up all your Thanksgiving turkey! Use GF noodles to keep it gluten-free.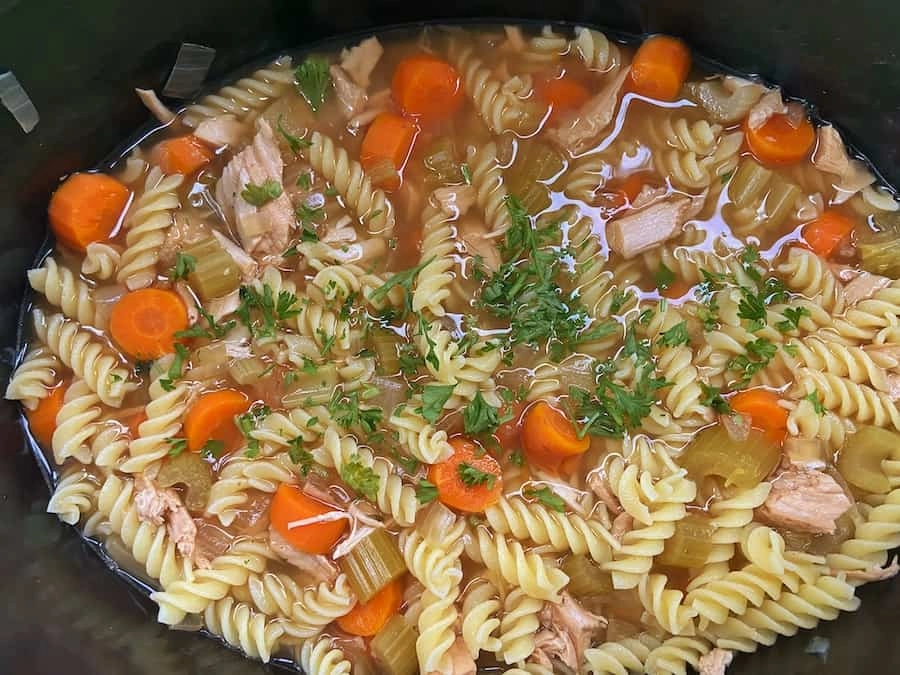 Turkey and Brie Grilled Cheese from Dizzy Busy and Hungry – Brie Grilled Cheese and Turkey is a unique sandwich with creamy brie, roasted turkey breast, and cranberry spread, stuffed between two pieces of sourdough bread and grilled until crispy – heavenly! You've got to try this amazing grilled cheese flavor combination!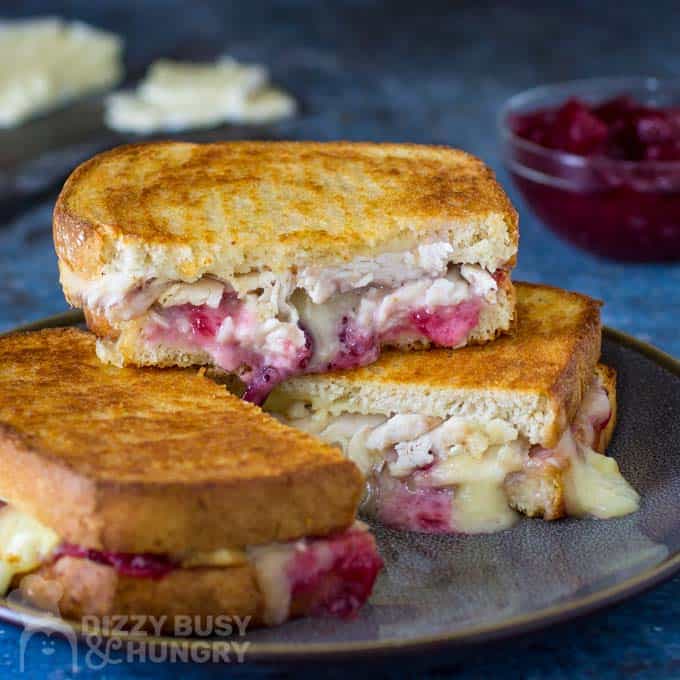 Instant Pot White Turkey Chili from One Happy Housewife – This creamy and delicious Instant Pot White Turkey Chili is perfect for the holidays. Use your leftover turkey to make this flavorful and comforting soup. It's a dump and start recipe which requires hardly any effort at all. It will be a hit in your home and you'll love how easy it is to make!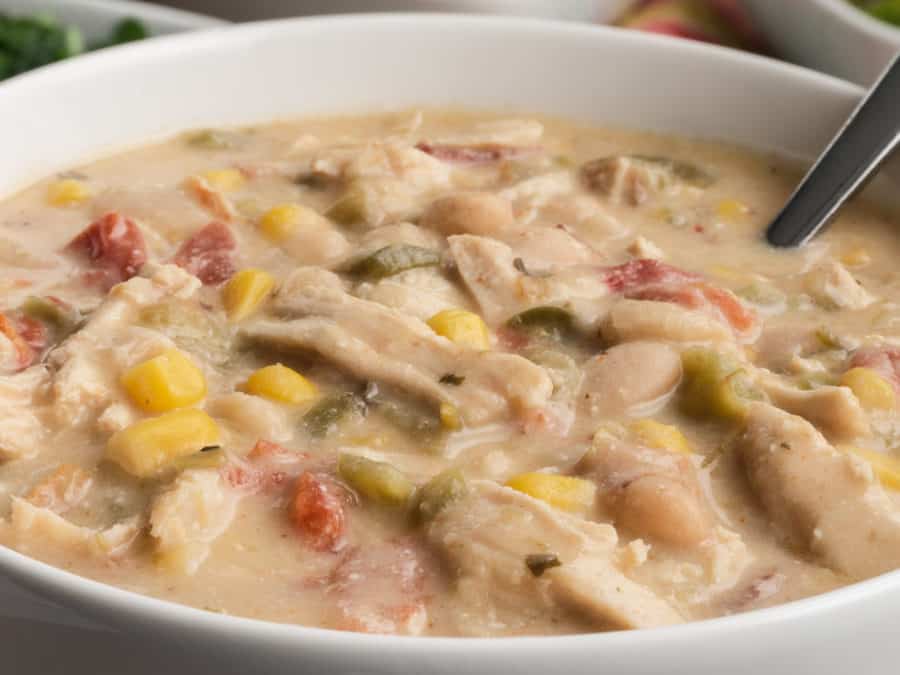 Gluten-Free Turkey Tetrazzini from Gluten-Free Homestead – Gluten free turkey tetrazzini is a delicious combination of spaghetti and turkey in butter cream sauce; a great way to use up turkey leftovers.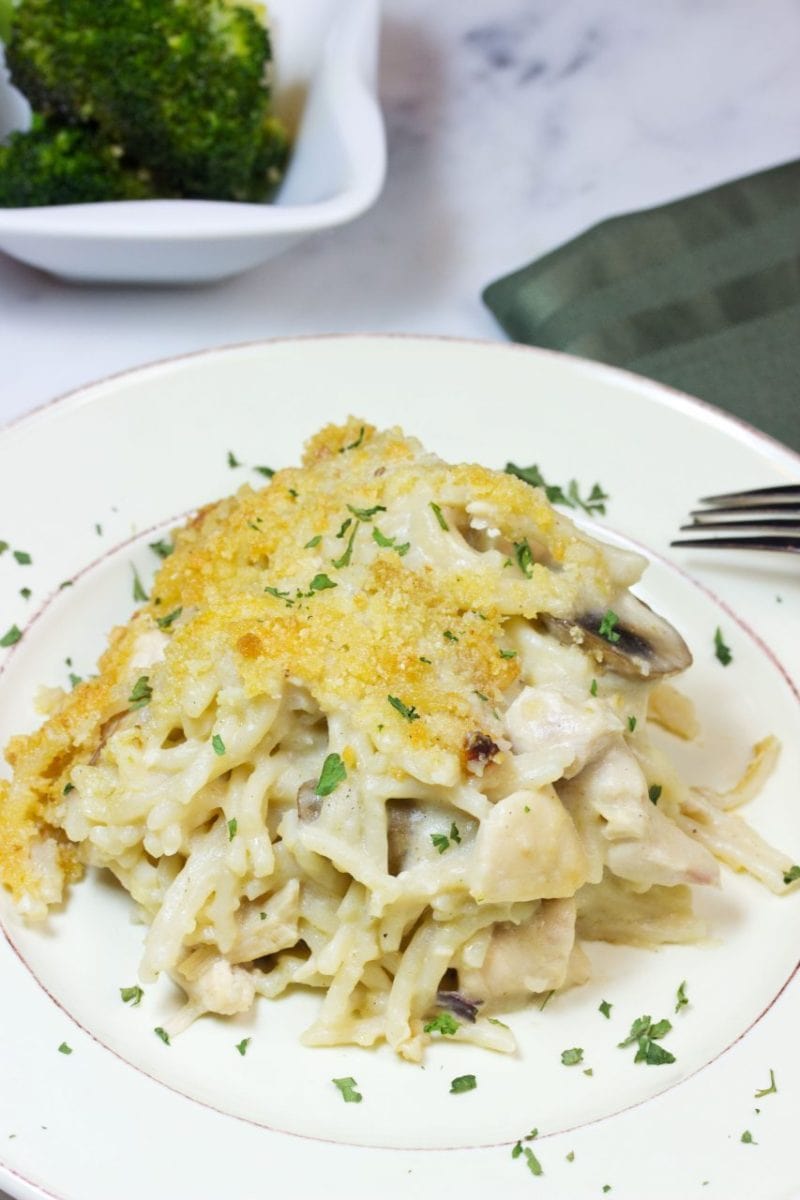 Keto Broccoli Casserole with Turkey from Keto Cooking Wins – A terrific use of holiday leftovers, this keto Broccoli Casserole with Turkey is a warm, hearty, and satisfying dish that will impress everyone without you breaking a sweat in the kitchen!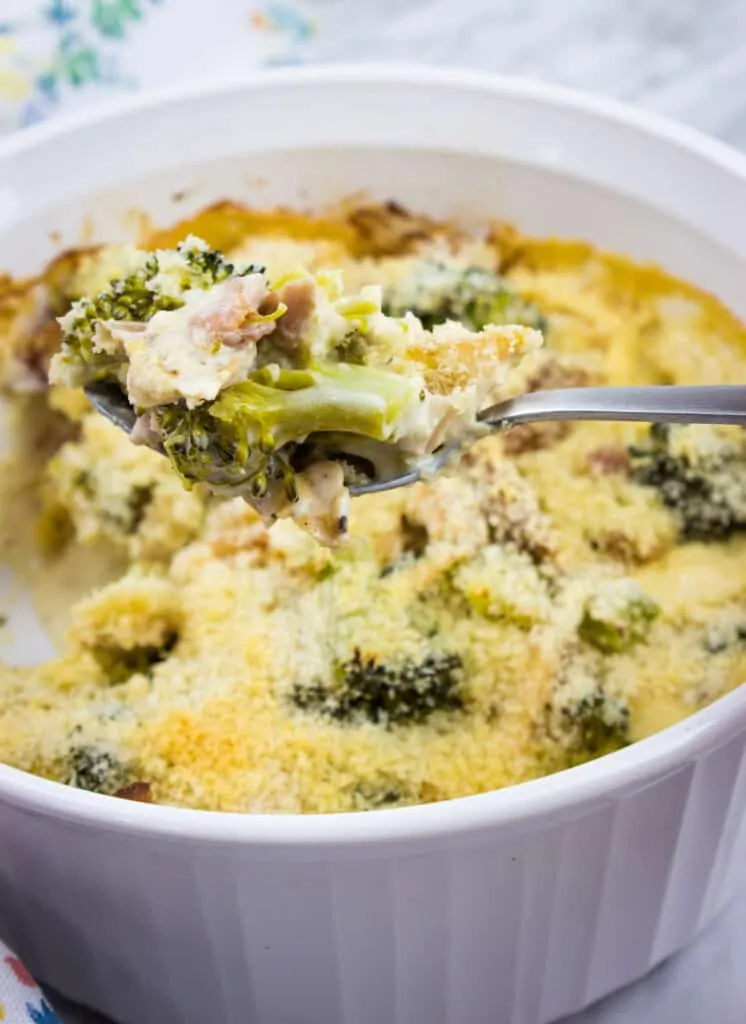 Paleo Turkey Tortilla Soup from Hot Pan Kitchen – This Paleo Turkey Tortilla Soup is a healthy version of the classic. Made with veggies, spices, and leftover turkey, it's a warm and comforting recipe that's super easy to make. Plus it's gluten free and Whole30 compatible!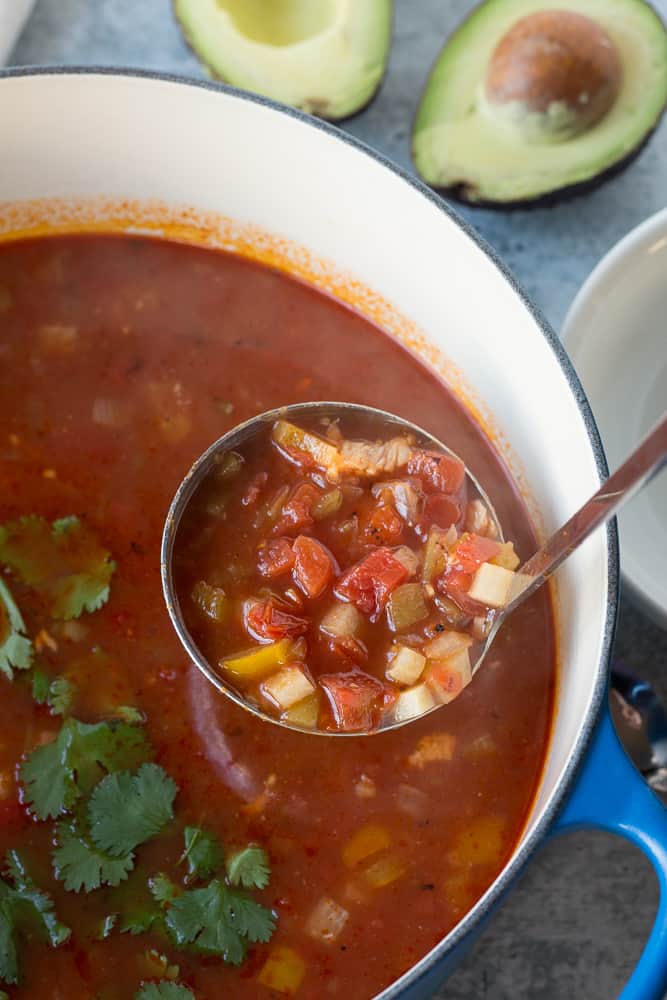 Turkey a la King from Gift of Hospitality – Turkey a La King is a creamy, comforting main dish that everyone will love. It takes less than 15 minutes to make, and it's perfect for leftover turkey or chicken! Use gluten-free noodles to make it GF.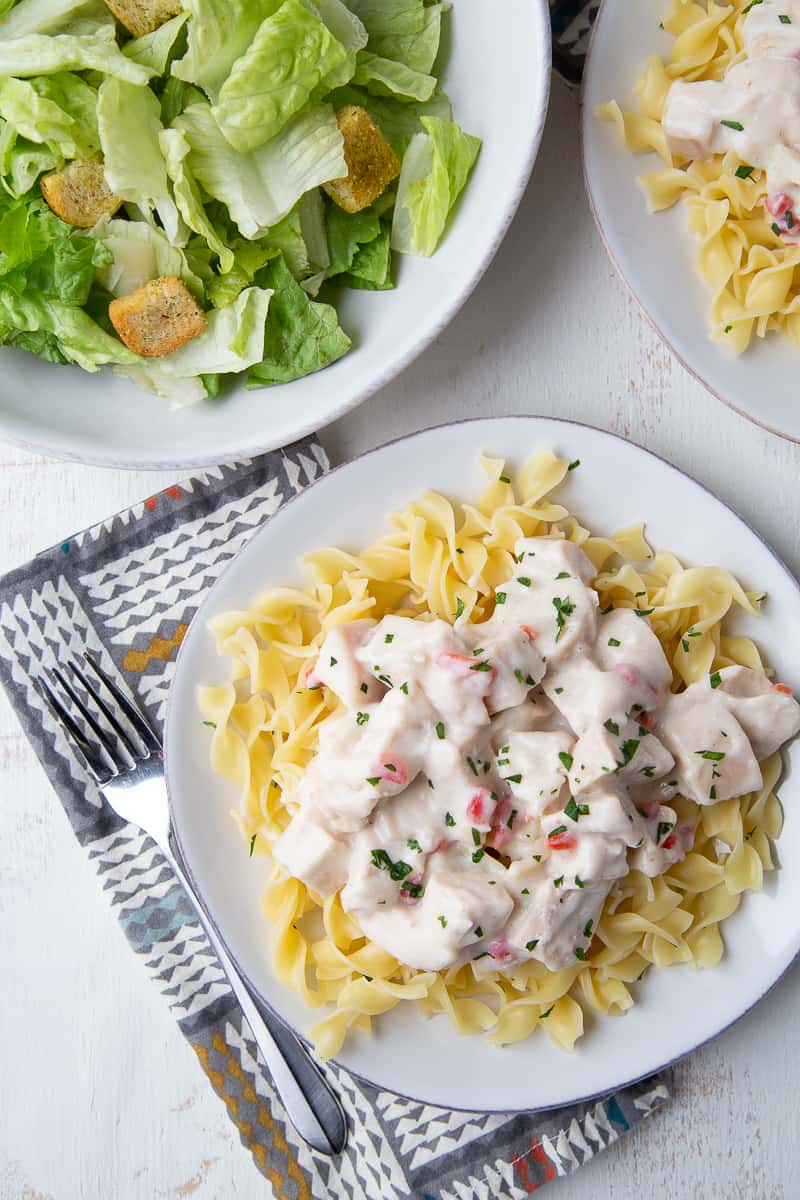 Slow Cooker Leftover Turkey Chili from Two Pink Peonies – This crockpot leftover turkey chili is so easy to make. It is loaded with flavor and a wonderful way to repurpose your Thanksgiving leftovers!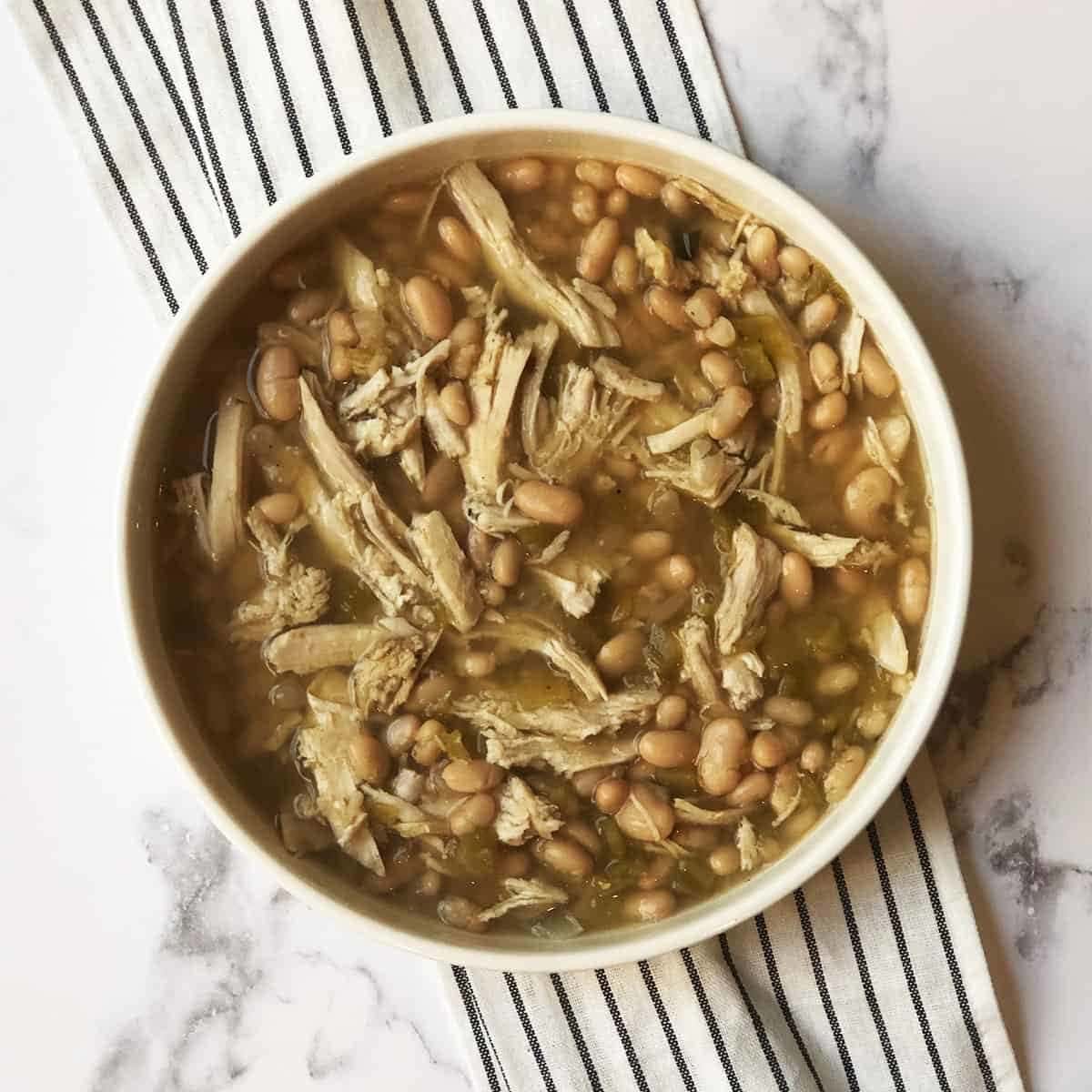 Skillet Turkey Pot Pie with Biscuit Topping from Thrifty Jinxy – You can't go wrong with this delicious and hearty Skillet Turkey Pot Pie with Biscuit Topping recipe! It's easy to make and a great way to use up leftover turkey. Use gluten-free or grain-free biscuits to keep the recipe GF!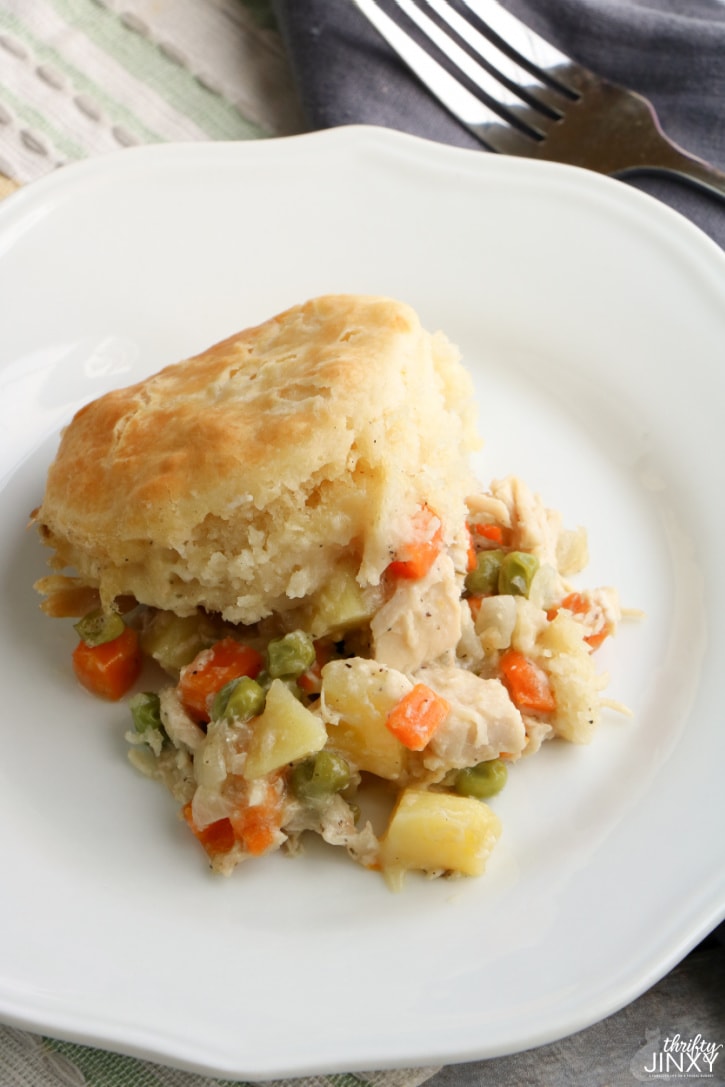 Turkey Butternut Squash Stew from Cooking Chat Food – This hearty and flavorful Leftover Turkey Stew with Butternut Squash recipe is a great way to use turkey remaining after a holiday feast!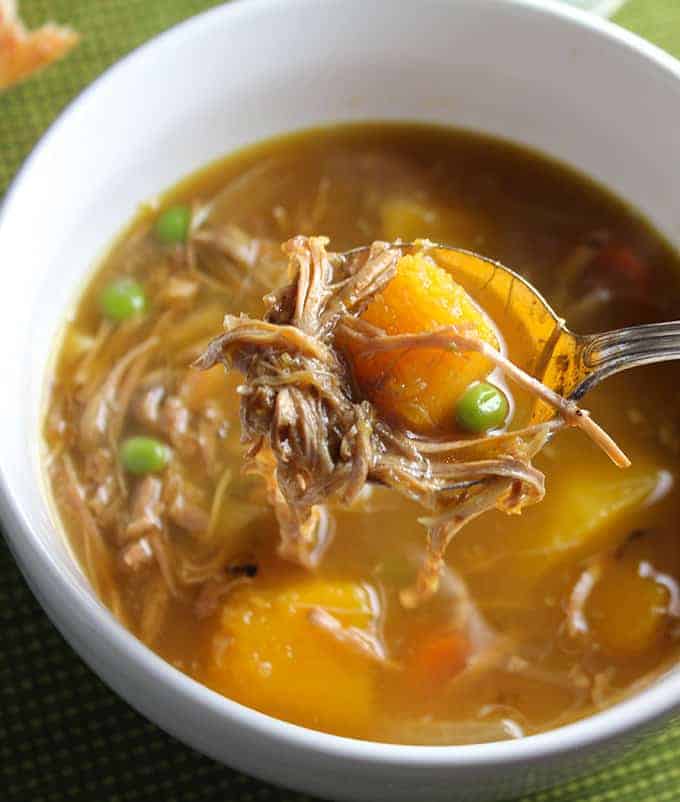 Leftover Stuffing:
Stuffed Pork Chops in Air Fryer from Everyday Family Cooking – When you make stuffed pork chops in the air fryer, the result is a show-stopping dish that no one would believe only took 30 minutes to throw together!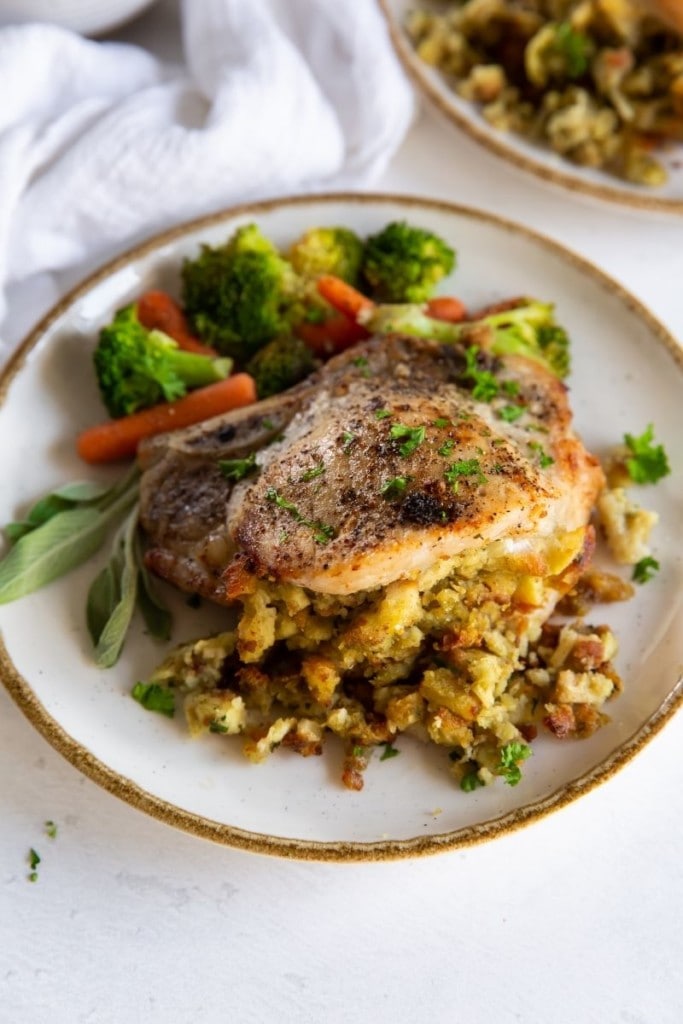 Deep Fried Stuffing Balls from Butter Your Biscuit – Deep fried stuffing balls are a delicious way to use up those holiday leftovers. Great for just snacking, game day, or holiday gatherings.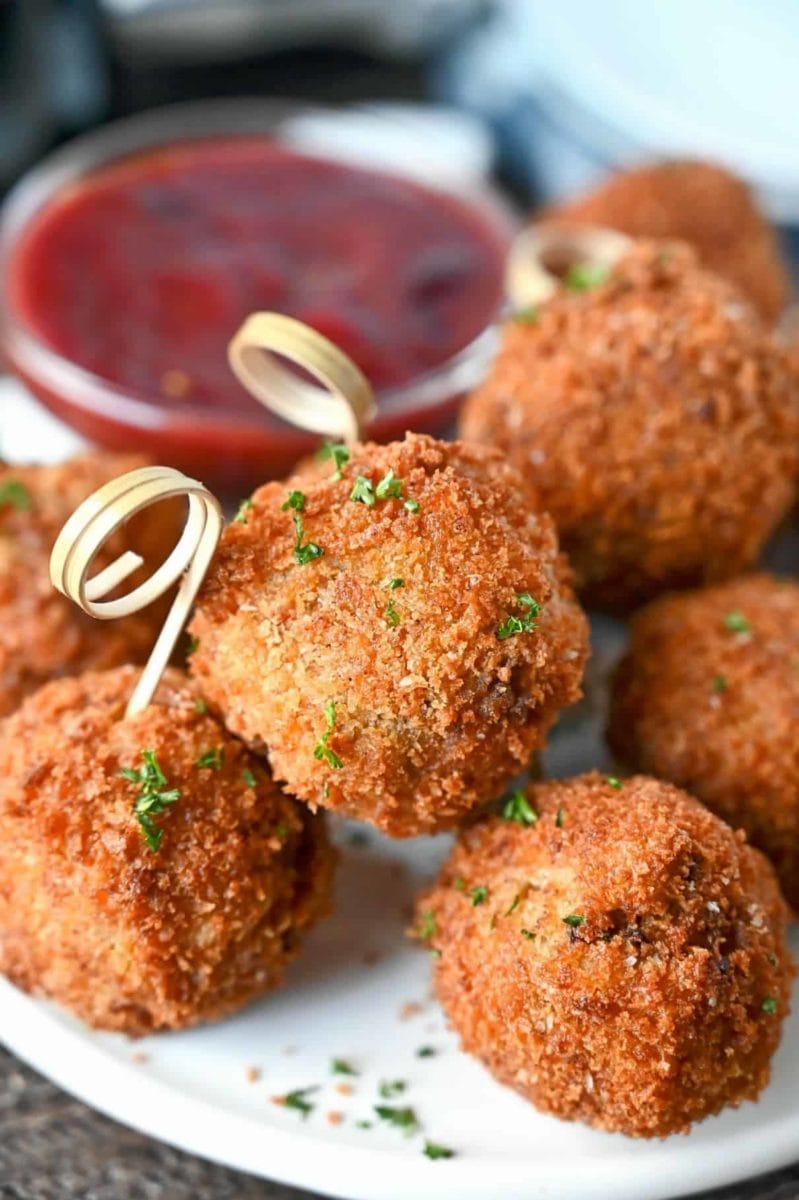 Chicken Stuffing Bake from My Organized Chaos – This Chicken Stuffing Bake recipe is a hassle-free 45 minute meal. With chicken, stuffing, broccoli and a few other simple ingredients – it's so comforting.
Leftover Mashed Potatoes:
Potato Pancakes from Joy Food Sunshine – These potato pancakes are delicious and easy to make with or without leftover mashed potatoes! It only takes 8 ingredients to make the best potato pancakes!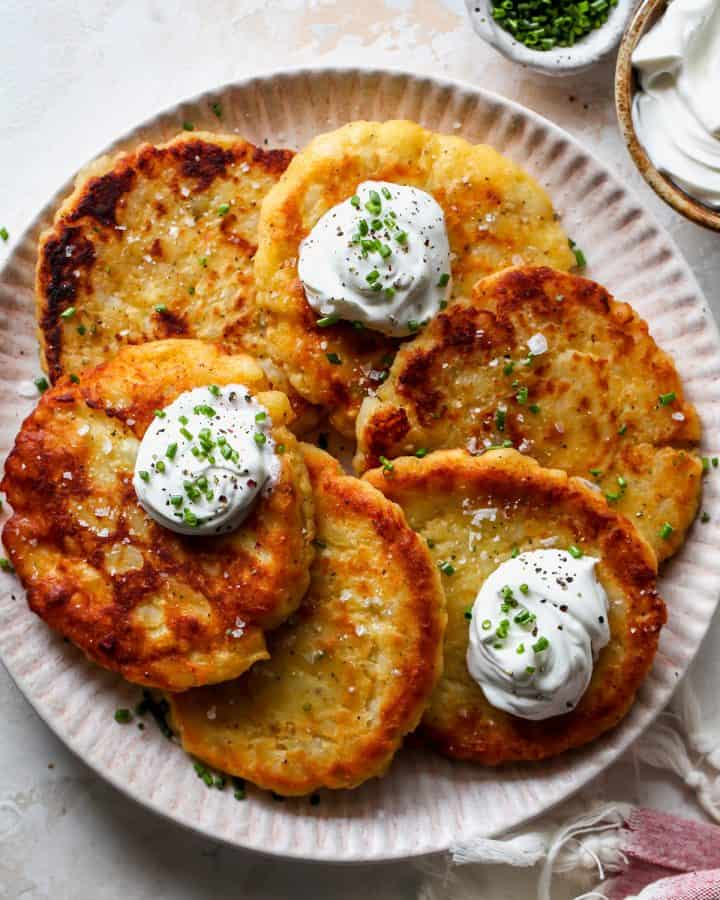 Mashed Potato Croquettes from Platter Talk – Mashed Potato Croquettes are the stuff from which dreams are made. Soft, warm, comforting and the perfect way to use leftover mashed potatoes.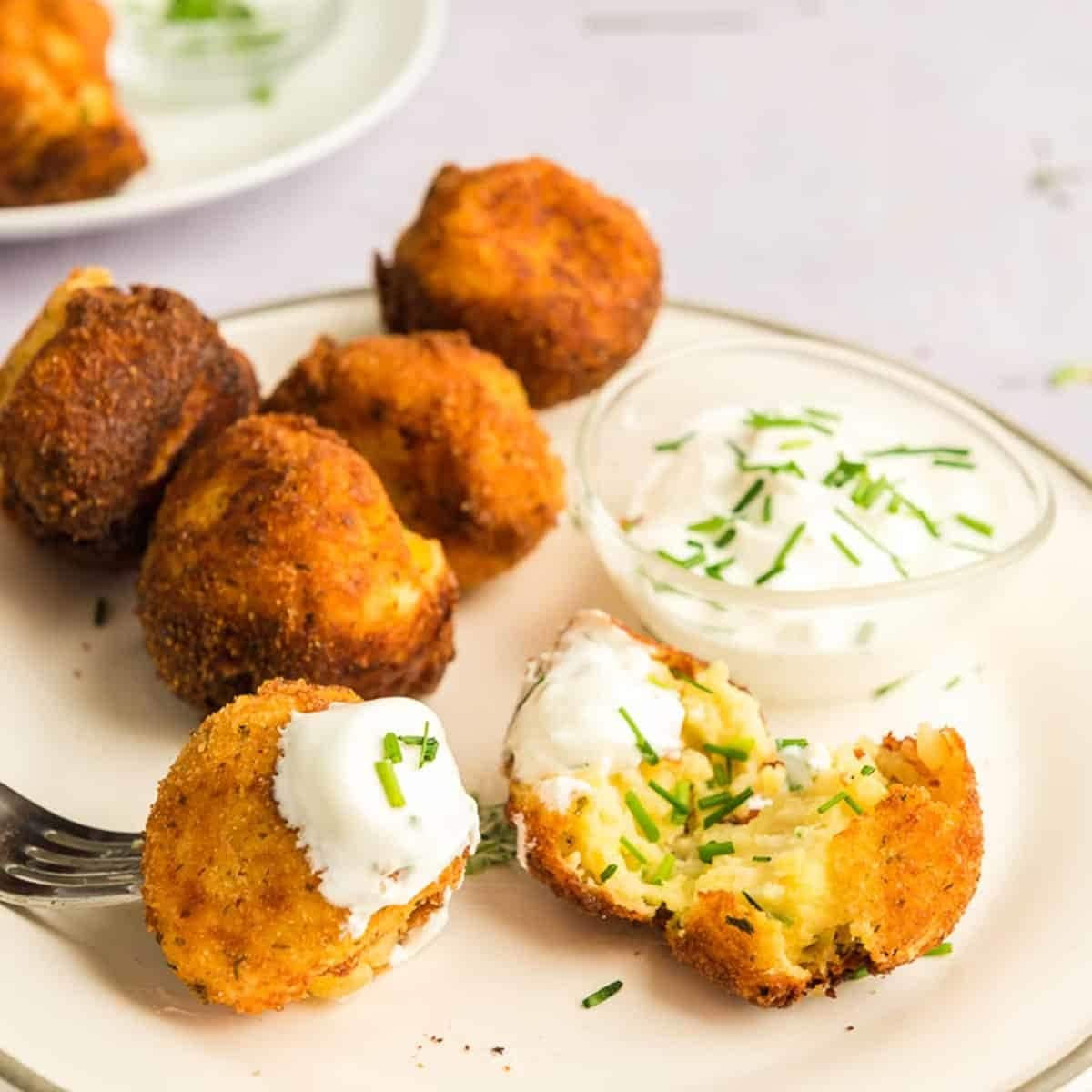 Mashed Potato Cakes from An Affair from the Heart – One of the best parts of mashed potatoes is using the leftovers to make these beautiful mashed potato cakes 😉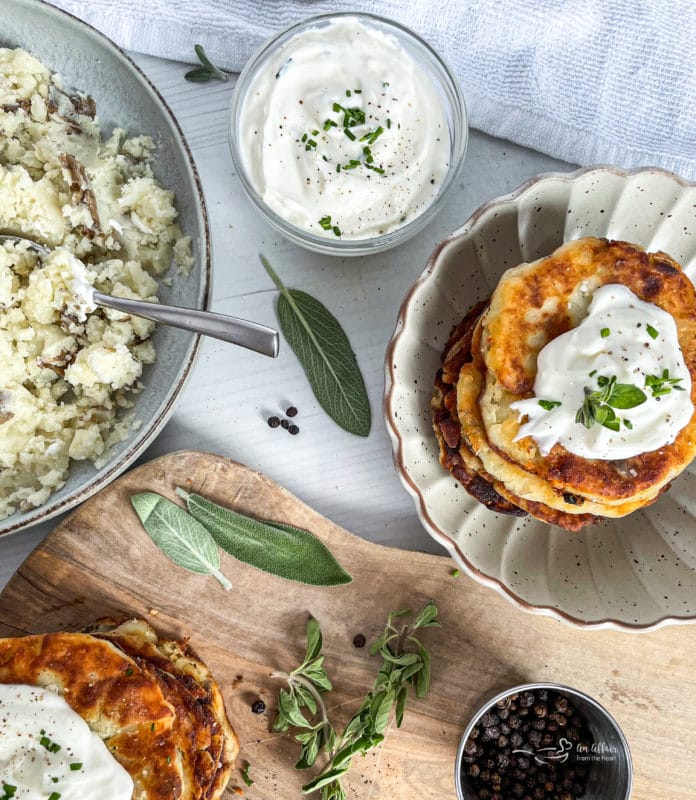 Cranberry Sauce:
Vegan Cranberry Crumb Bars (Paleo) from The Roasted Root – Made grain-free, dairy-free and refined sugar-free, these cranberry bars are a healthy and delicious dessert recipe that requires minimal ingredients! Use your leftover homemade cranberry sauce from Thanksgiving or prepare the easy cranberry filling provided in this recipe.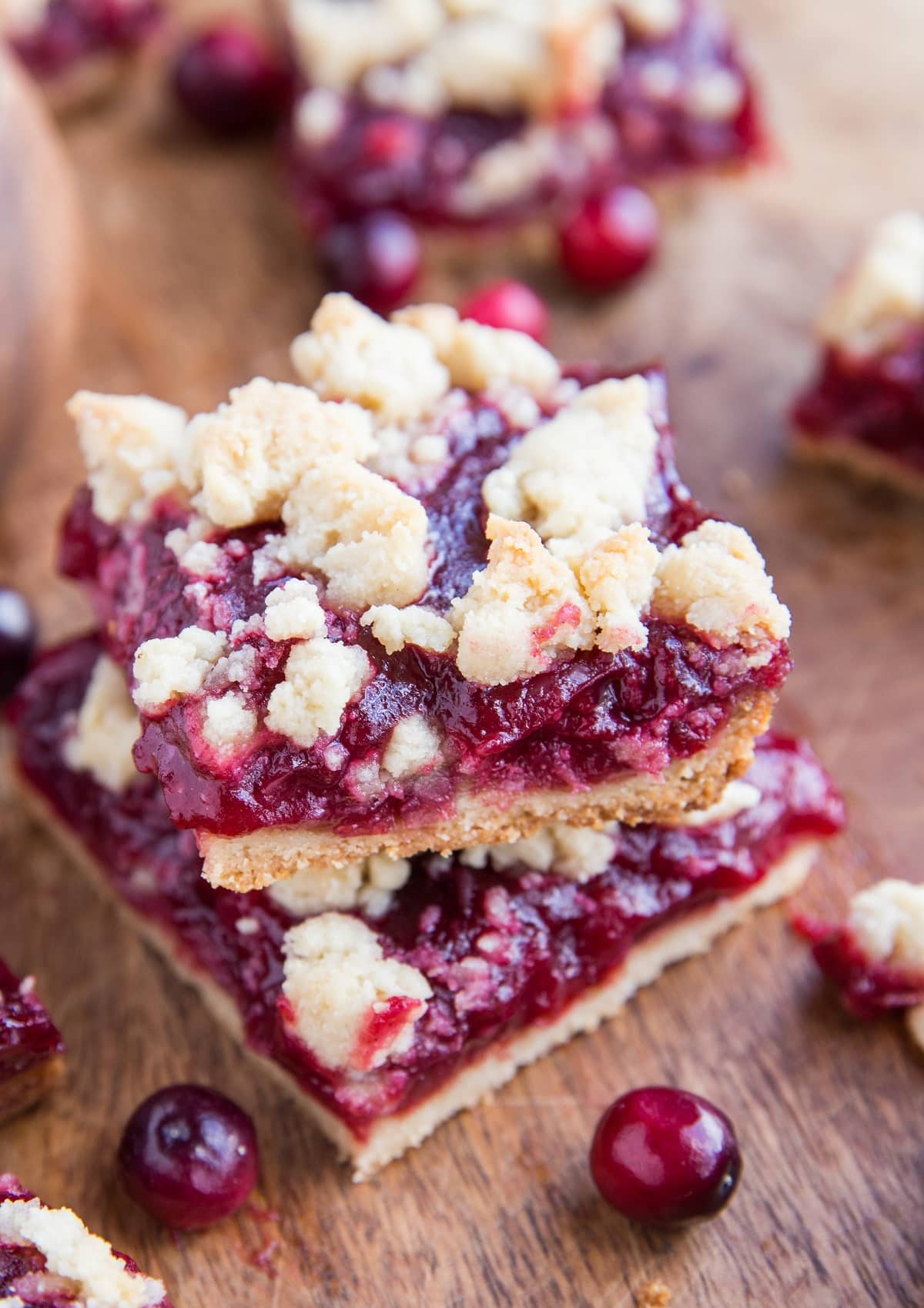 Cranberry Coffee Cake from Food Meanderings – This cake makes a beautiful dessert centerpiece for your holiday dinner, whether it's Thanksgiving or Christmas. And the best part is that you get to use up leftover cranberry sauce! Use gluten-free flour to make it gluten-free.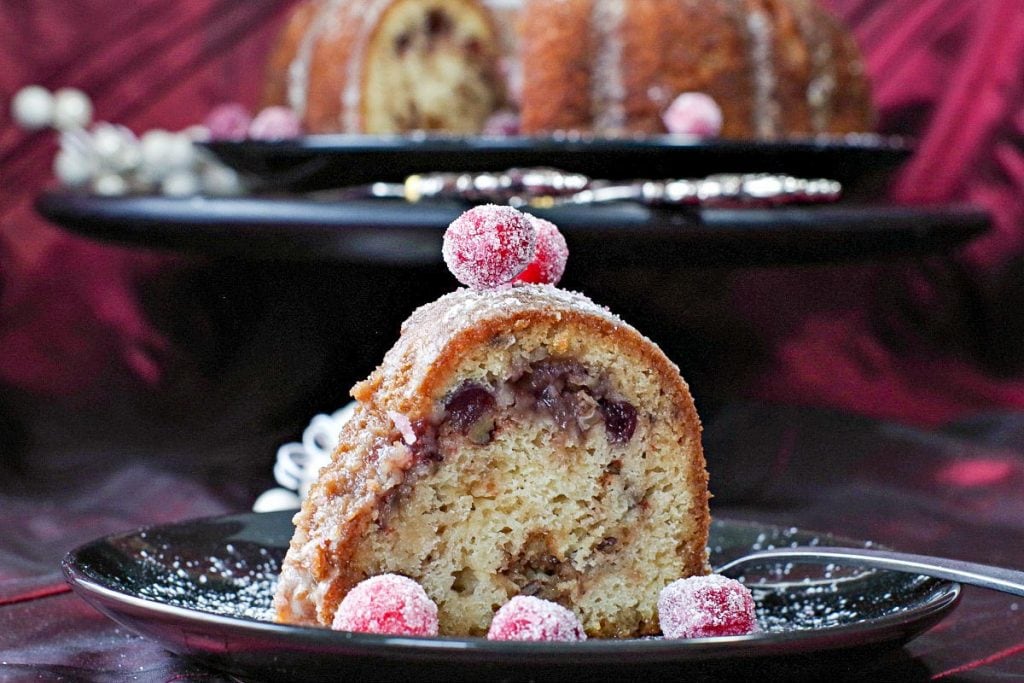 Cranberry Nut Quick Bread from Tikkido – Cranberry nut bread is an easy holiday treat full of festive flavors. And this cranberry quick bread recipe uses up leftover cranberry sauce. Replace the regular flour with gluten-free flour to make this bread GF.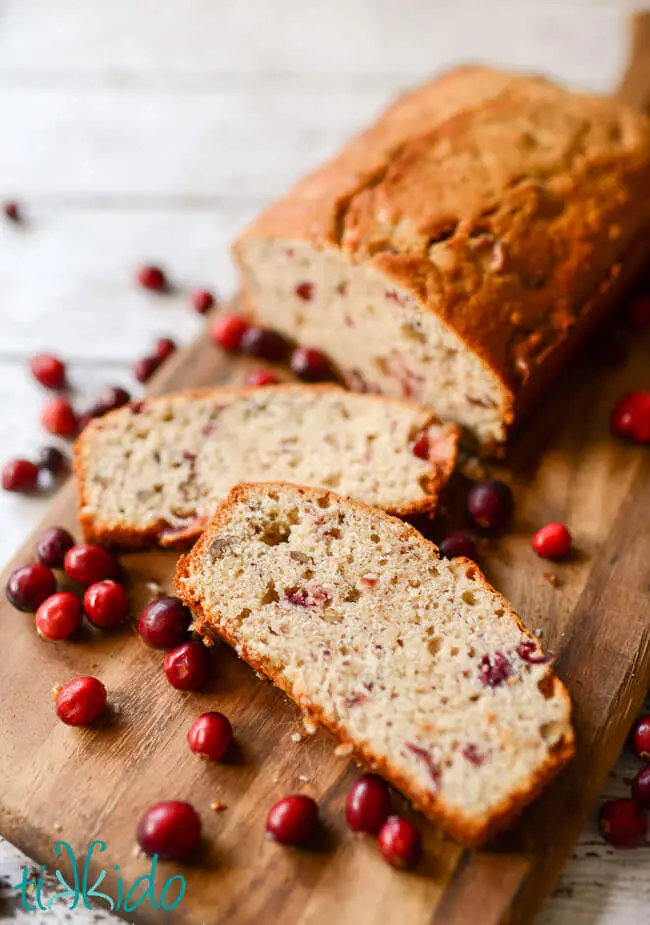 Cranberry Oat Jam Bars from An Edible Mosaic – The flavor of vanilla pairs well with the brightness of cranberries and the nuttiness of oats in this easy Cranberry Oatmeal Bars Recipe; it's the perfect way to use leftover cranberry sauce!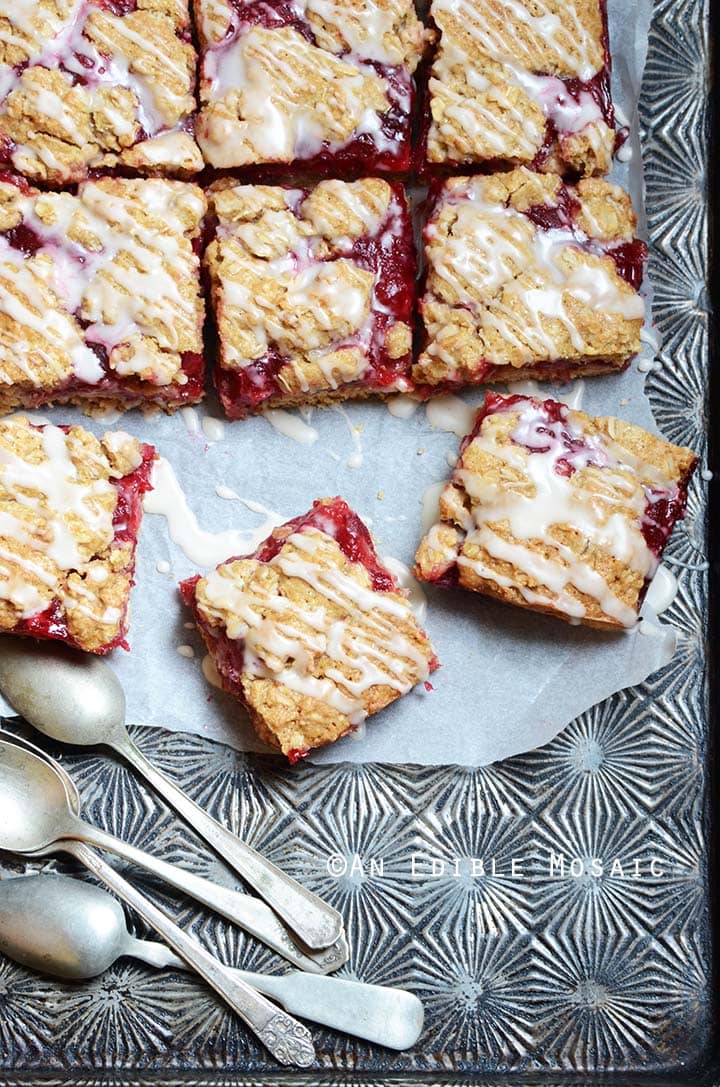 Cranberry Orange Muffins from An Affair from the Heart – Perfect bakery style muffins, made with orange and leftover cranberry sauce. Use gluten-free flour and/or granulated sweetener of choice.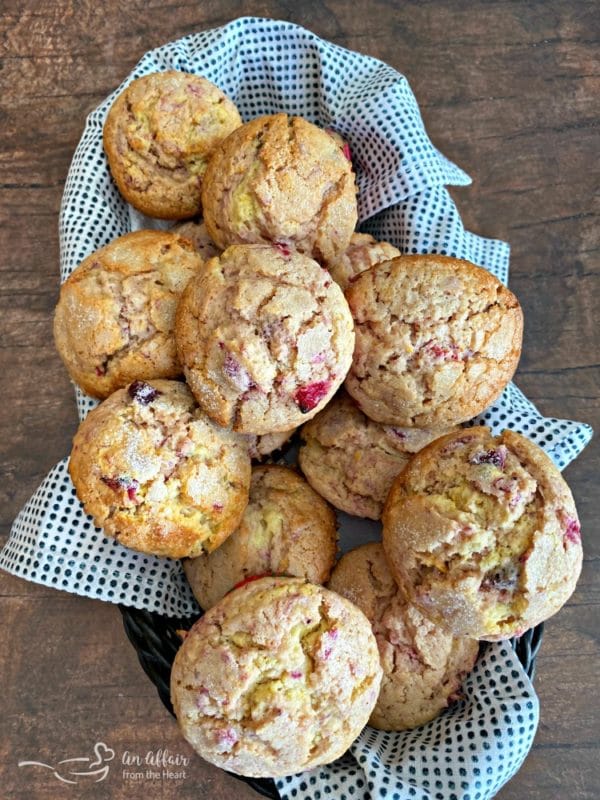 Cranberry Maple Vinaigrette from Swirls of Flavor – Cranberry Maple Vinaigrette is an easy recipe for homemade salad dressing that combines your leftover cranberry sauce with maple syrup and balsamic vinegar.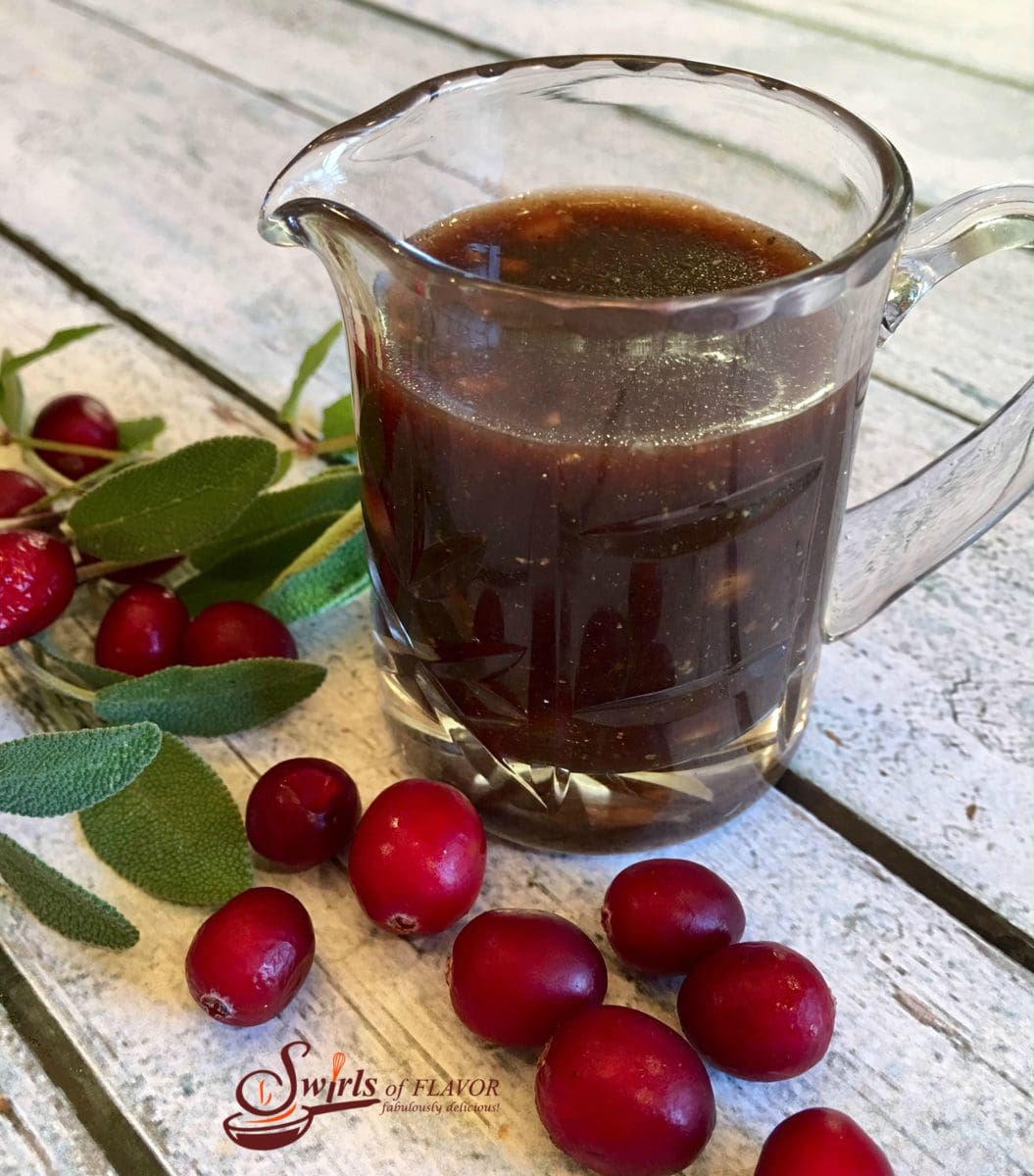 Cranberry Baked Brie from Chocolate Moosey – The easiest snack you can make for entertaining holiday guests – Cranberry Baked Brie served on a festive cheese board with crackers and fruit. Great recipe to use up leftover cranberry sauce. Ooey gooey cheese ready in 10 minutes!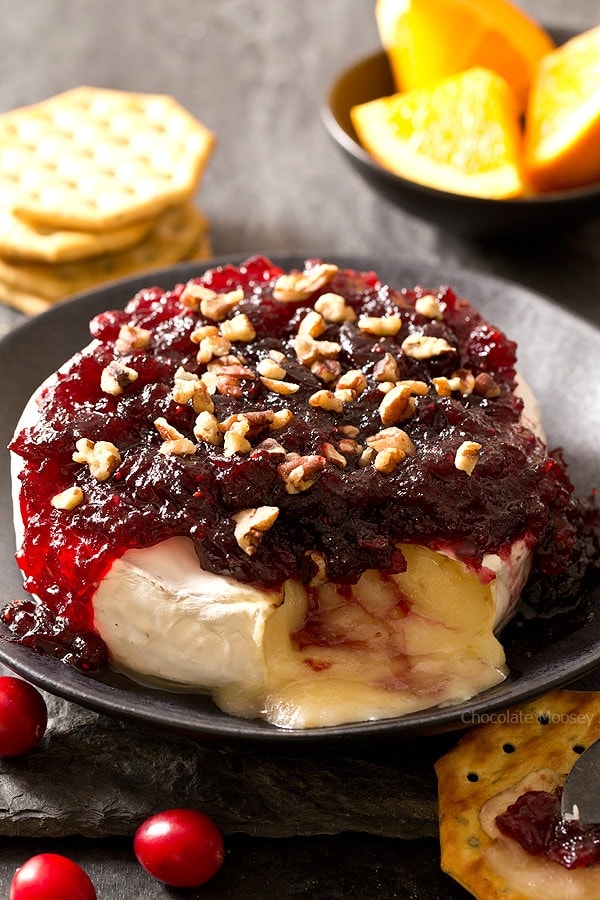 Multiple Leftovers:
Turkey Shepherds Pie from Butter Your Biscuit – Turkey shepherd's pie is a delicious way to use up those Thanksgiving leftovers. Super easy to make and loved by everyone!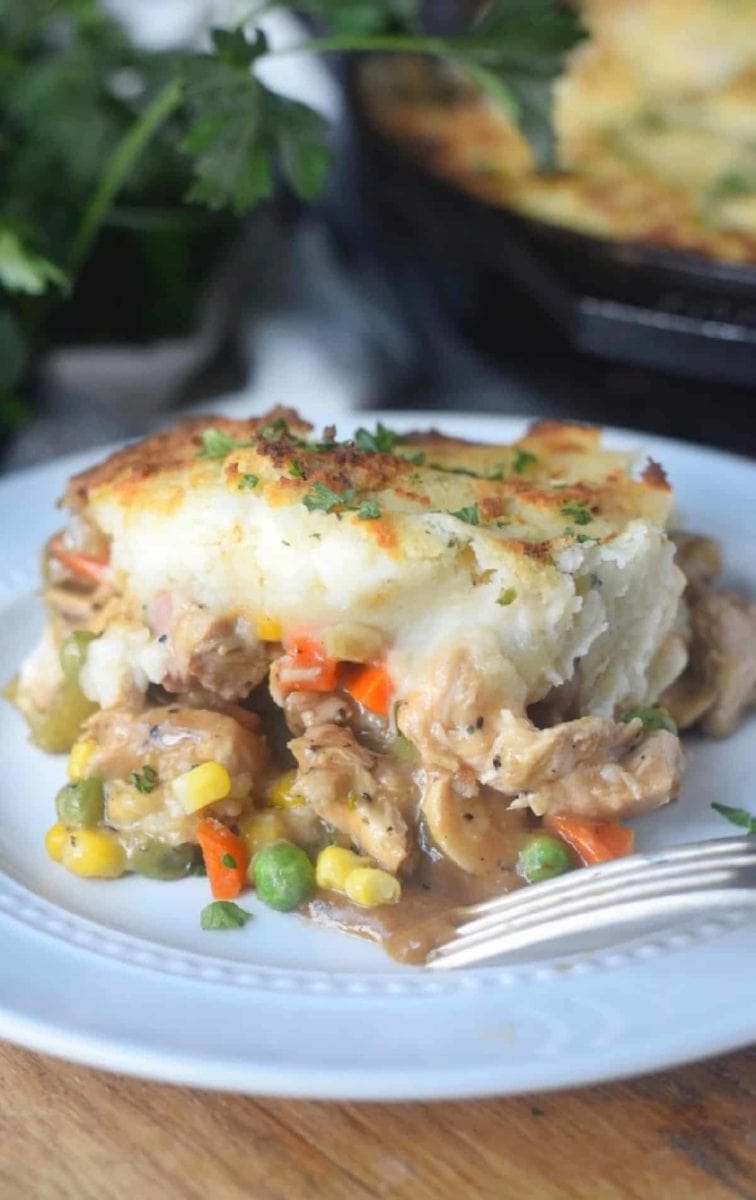 Genius Potato Turkey and Stuffing from Christina's Cucina – Layered Leftovers recipe is so tasty, no one would ever guess that the dish uses leftovers! Be sure to make extra everything on Thanksgiving!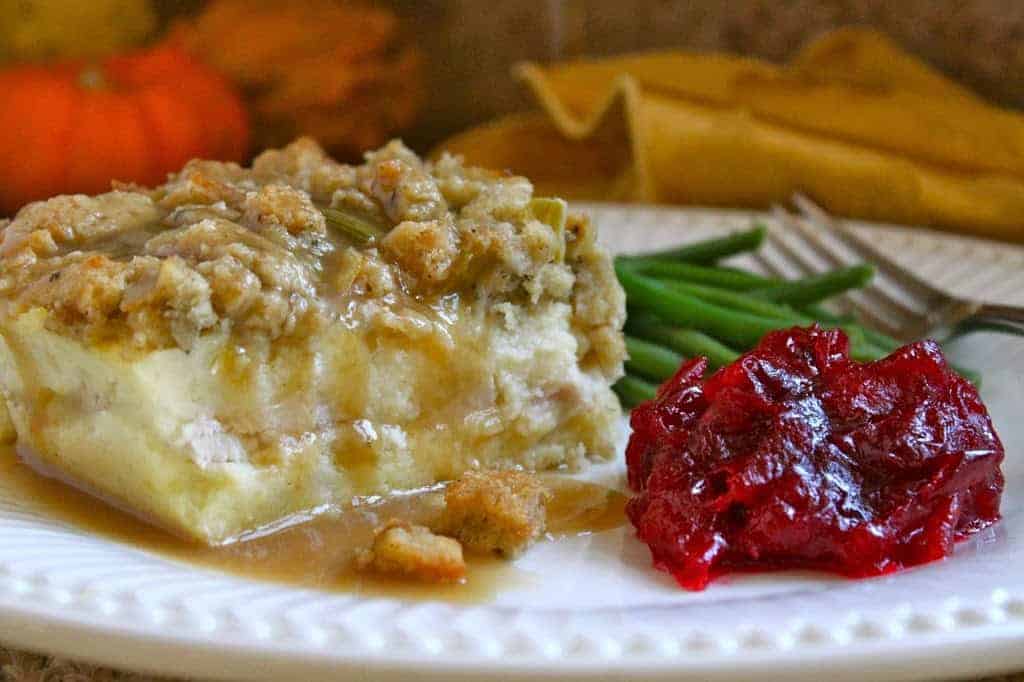 Turkey Poutine from Savoring the Good – Use leftover turkey, gravy, and cranberry sauce as a way to load up your sweet potato fries for an incredible meal.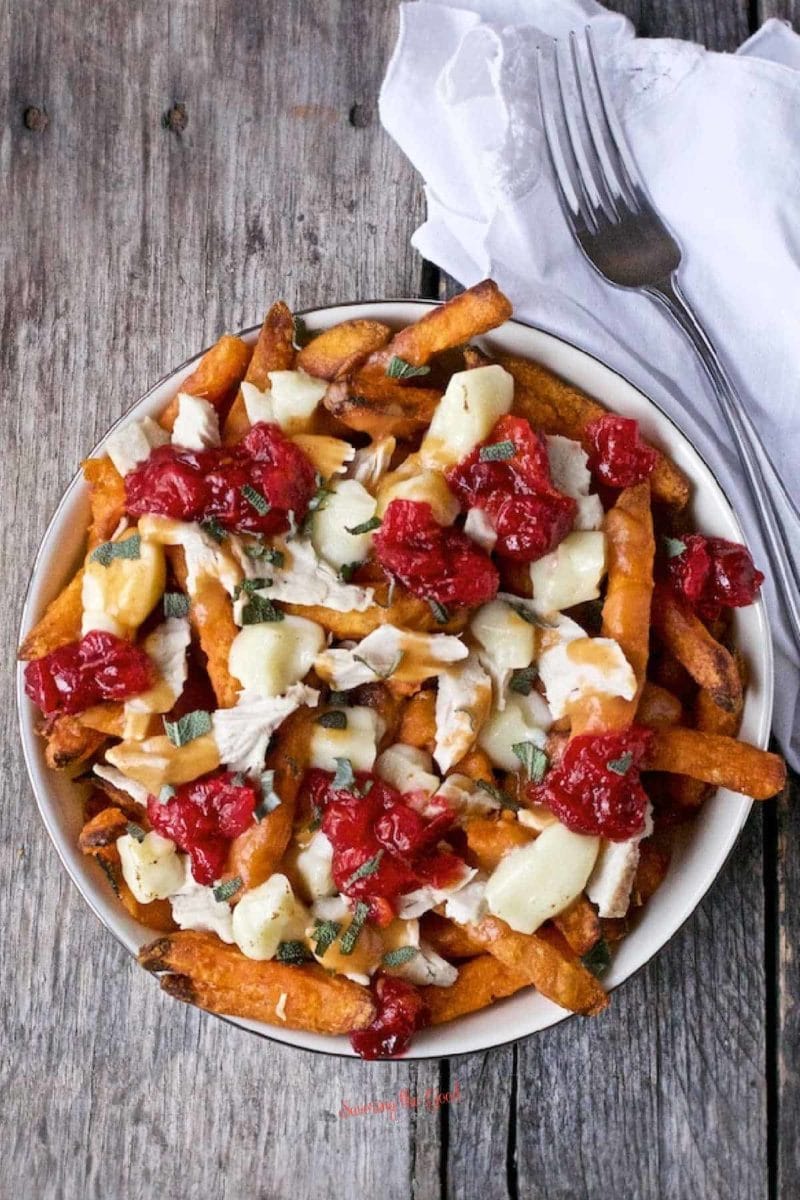 Mashed Potato Stuffing Cakes from My Organized Chaos – A delicious recipe for Mashed Potato Stuffing Cakes with mashed potatoes, stuffing and even turkey. Perfect for Thanksgiving leftovers, or Christmas dinner leftovers.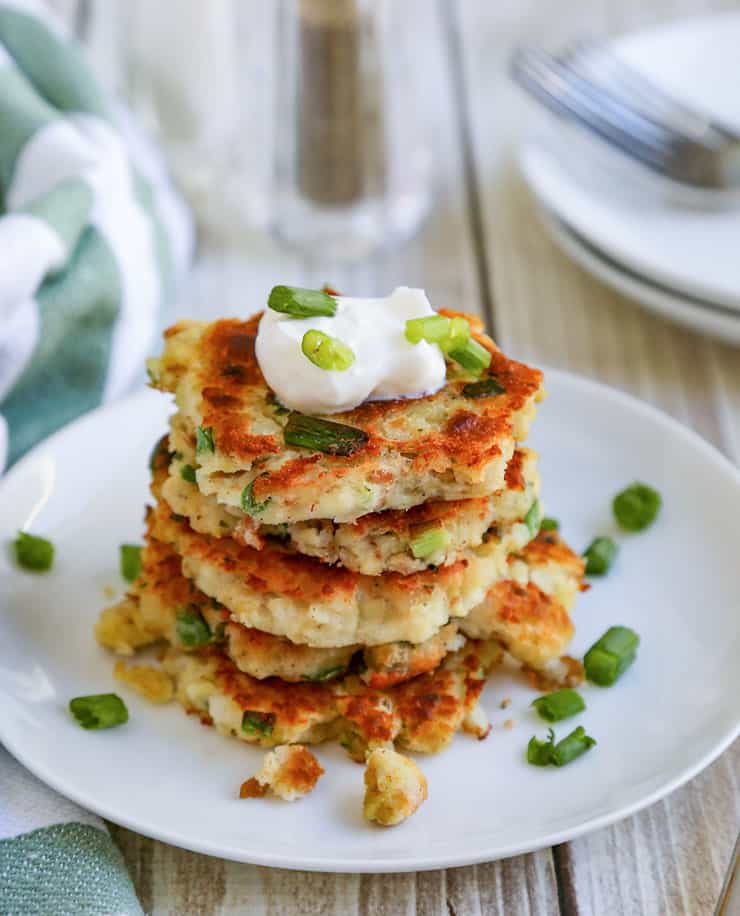 Turkey Cranberry Sliders from Confessions of Parenting – Turkey cranberry sliders are the perfect addition to your leftover turkey recipes! These are simple to make and taste amazing! With the Hawaiian rolls and garlic mustard, you can't beat this Thanksgiving leftover treat!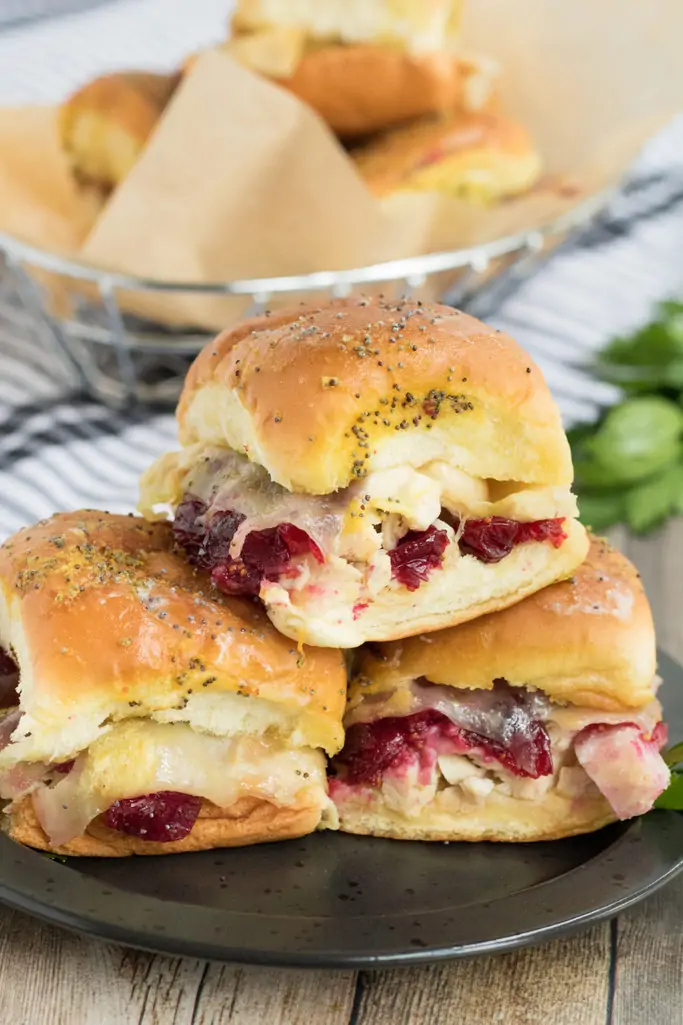 Turkey Stuffing Eggrolls from Persnickety Plates – Turkey and Stuffing Air Fryer Egg Rolls are the perfect way to use up Thanksgiving leftovers, but they also make an easy and unique weeknight meal!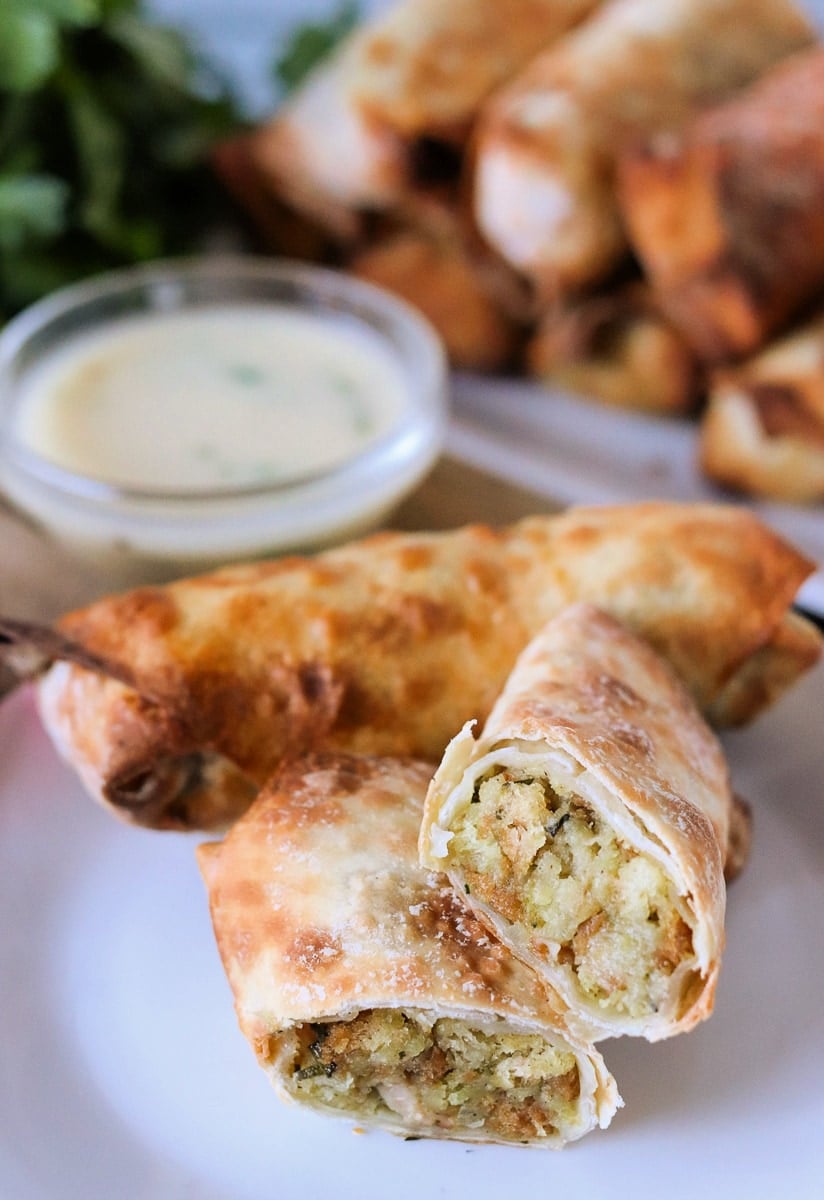 And that's it! I hope you enjoy many of these recipes using Thankgiving leftovers to get the most out of your holiday feast!
Let me know what you try!
Enjoy!
xo