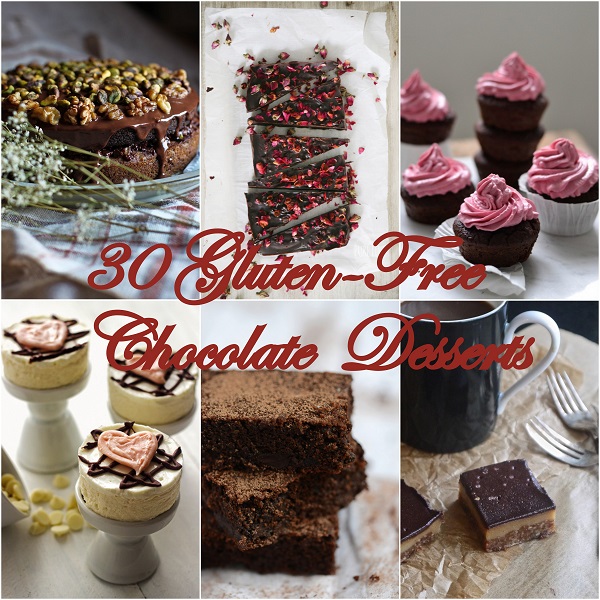 FIRST: thank you a million times over for your support on the recent publication of Delicious Probiotic Drinks
!
I'm still in a state of shock that a.) the cookbook is actually out! b.) you're INTERESTED in it, and c.) you're tweeting, instagramming, and facebooking photos of my book in your very own home!
AAAH! It's surreal! I'm thrilled my hunk of probiotic love has wriggled its way into your heart, home, and couch cushions. THANK YOU!
Let's talk about…
Valentine's Day.
Yeah, about that. About Valentine's Day. Red hearts and roses day. Sprinkles on your cupcake day. chocolate in your cereal, candy for lunch, M&Ms in your sock drawer, aphrodisiacs in your tea day.
Valentine's Day. It's a love holiday with love food.
By now, we all know I'll stick nutrition in every nook and cranny of all things edible, so it's no shocker that I would compile some delectable gluten-free chocolate desserts for Valentine's Day that are healthier than your average Ho Ho.
All of these recipes are gluten-free, some are paleo, some are refined-sugar free, some are raw, some are vegan. We've got a smorgasbord of chocolate decadence and most of these recipes are entirely beneficial to your holy temple.
Just. don't put them in your sock drawer the way you do M&Ms…mmhmm.
Chocolate and Banana Layer Cake, topped with walnuts and pistachios from Green Spirit Adventures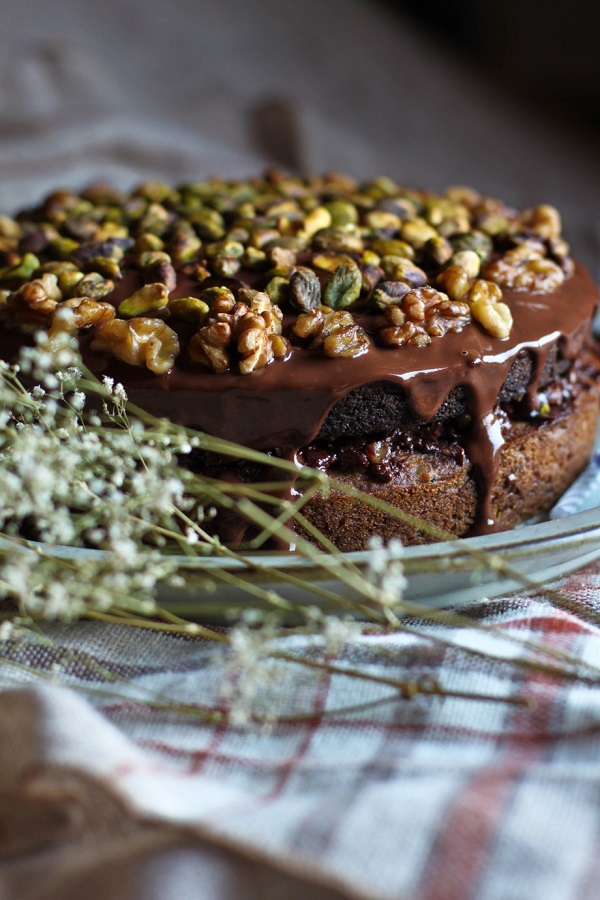 Fudgy No-Butter Brownies (gluten free) from Christina Marsigliese
Coffee and Chocolate Chia Seed Pudding from Eat Good for Life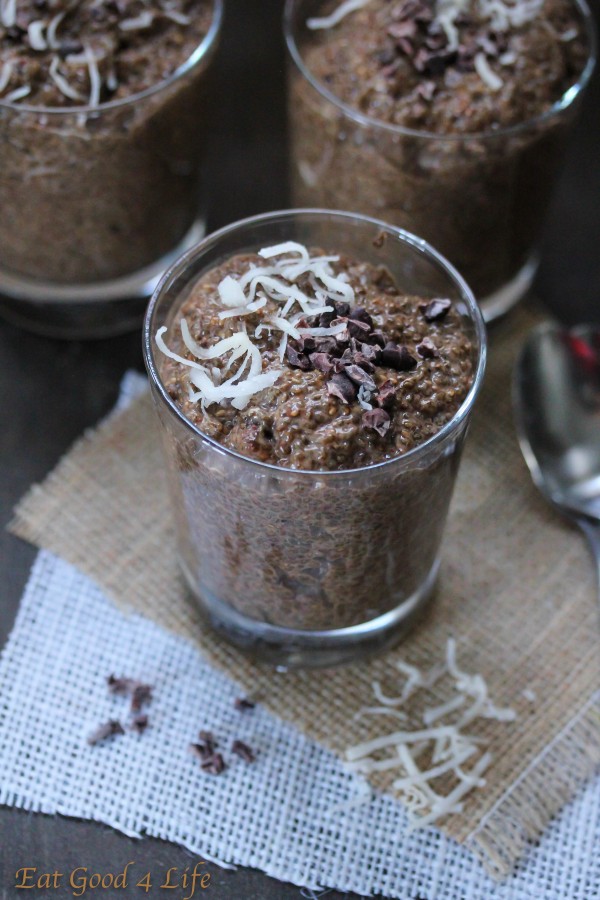 Chocolate Brownie Cookies from Prevention RD
Chocolate Coconut Bars from I'm Gluten Free
Hazelnut Caramel Clusters from The Healthy Family and Home
Chocolate Beet Cake from The Roasted Root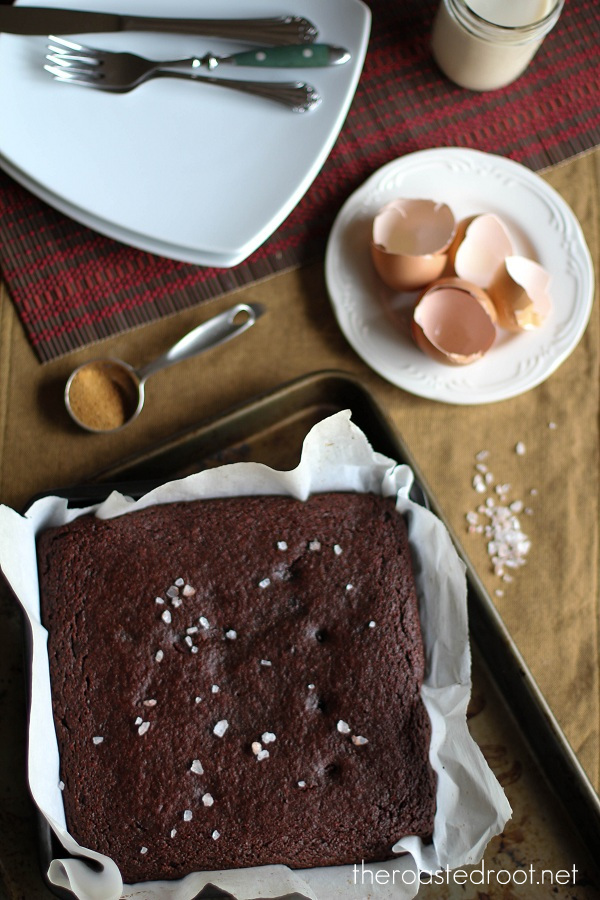 Flourless Nutella Cheesecake Swirl Brownies from Cupcakes and Kale Chips
Mocha Almond Truffles from Apple of my Eye
Skinny Mini White Chocolate Cheesecakes from Food Faith Fitness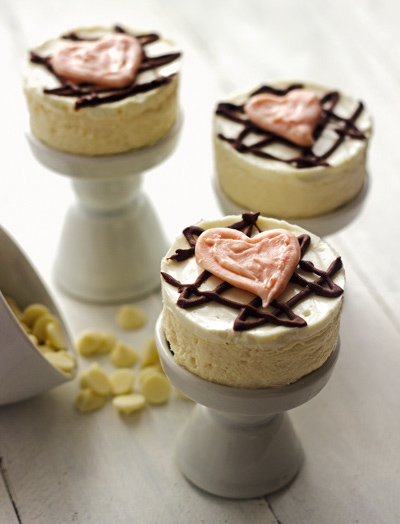 Paleo Flourless Chocolate Cake from Lexi's Clean Kitchen
Paleo Chocolate Caramel Macadamia Nut Bites from Living Healthy with Chocolate
Raw Caramel Slices from Annie's Hungry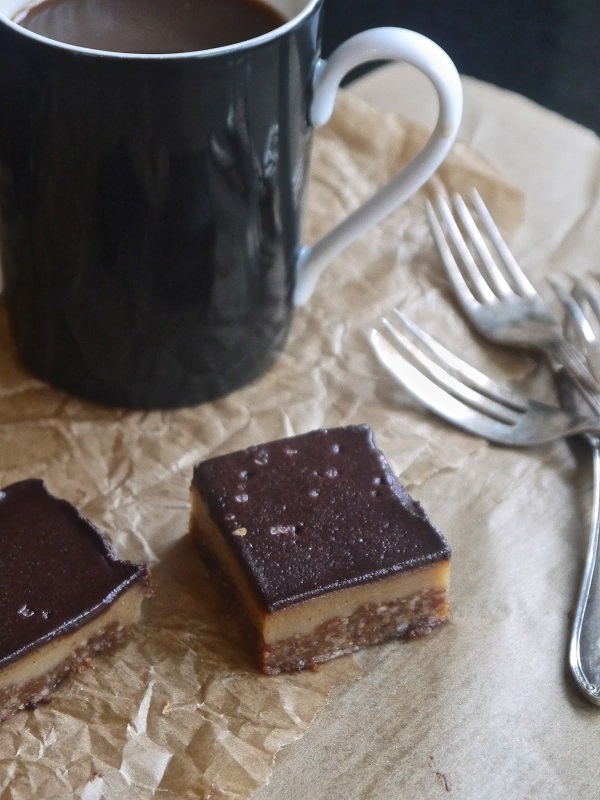 Gluten Free Chocolate Fig Cake from The Roasted Root
Strawberry and Raspberry Cheesecake Hearts from The Healthy Family and Home
Chocolate Covered Raspberry Ice Cream Bon Bons from Allergy Free Alaska
Beetroot Cupcakes with Pink Cheesecake Frosting from A Tasty Love Story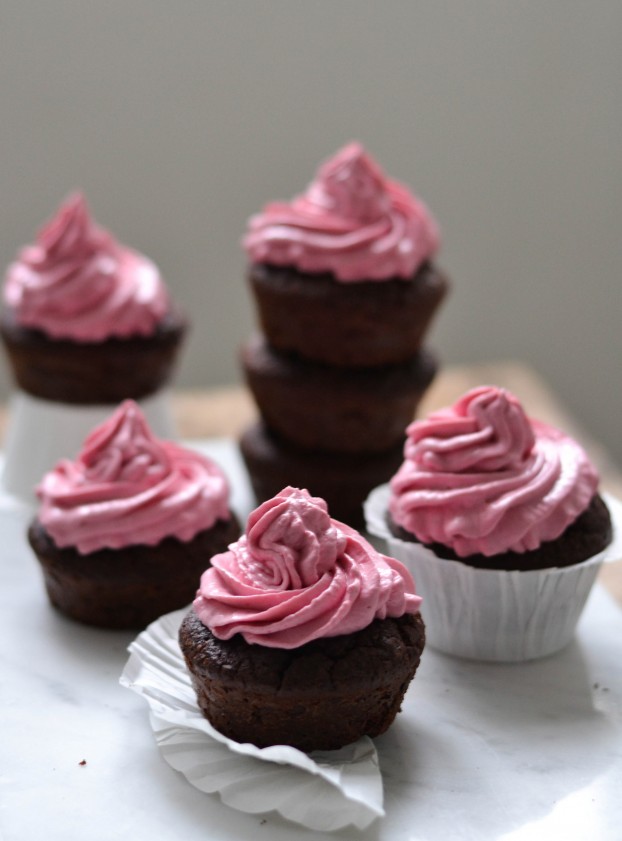 Chocolate Orange Pudding from In The Kitchen with Amy Jo
Cupcakes with Chocolate Coffee Frosting and Toasted Coconut (paleo) from I'm Gluten Free
Pure Passion Rose Petal Dark Chocolate Bar from Pure Ella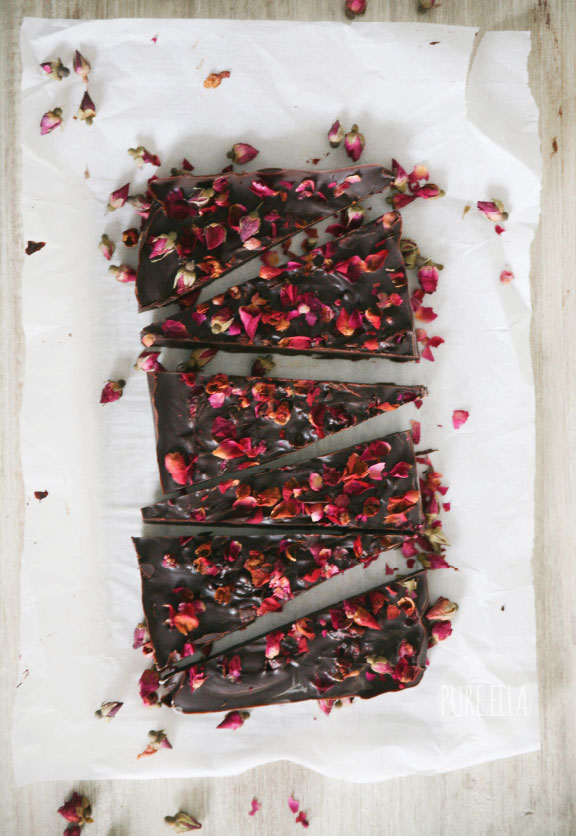 Flourless Chunky Monkey Cookies from Jew Hungry
3-Ingredient Detox Cookies from Buttercream Fanatic
Almond Cocoa Brownies from Leeves and Berries
No Fuss Skillet Chocolate Cake (Gluten Free and Paleo) from Healthful Pursuit
Healthy No-Bake Brownie Bites from Making Thyme for Health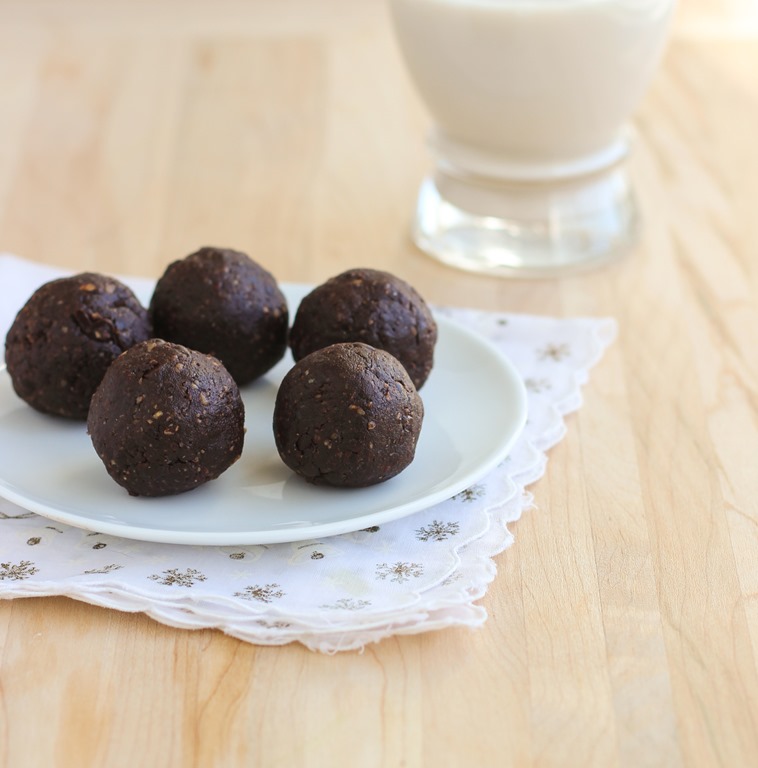 Paleo/Gluten-Free Chocolate Cupcakes from Almost Supermom
Garbanzo Bean Brownies from The Roasted Root
Eat all the chocolate!