Remember that time I showed you 575,600 spiralized noodle recipes in the span of two minutes?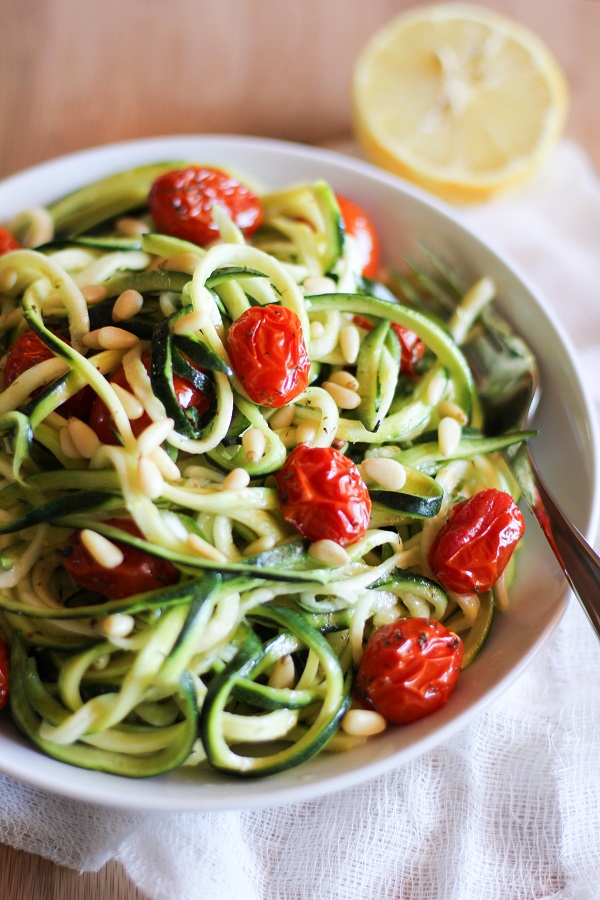 Okaaaaay, that never happened…but the past couple of months, I have been going a liiiiittle overboard on the vegetable noodles, Cap'n Jack Sparrow..
Are you tired of veggie noodles? Has my noodle obsession turned from cute to weird? Do you want to shackle up mi noodles and send them to Davy Jones' Locker, yo ho?…
…slash tell me to stop talking like a pirate?
NEVER!
Do you see this bowl? It slaps me silly.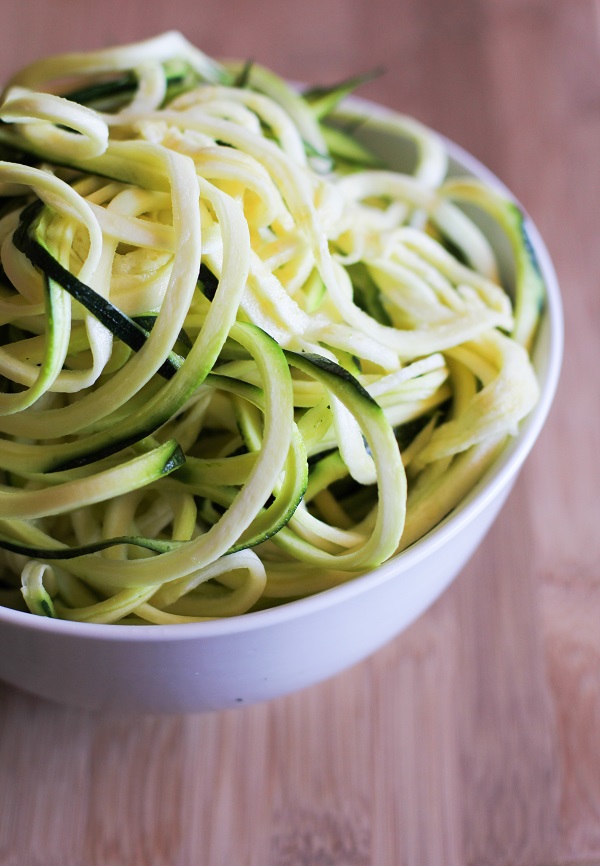 So far, this is the easiest noodle recipe I've made. And it has sooooo much flavaaaaaaa! You can eat it raw or cooked, it requires pretty much zero ingredients and takes no time to make. In fact, I'm pretty sure you gain time with this recipe. Like extra minutes in the day.
That's more time that you get to devote to coffee, walking the dog, playing with the chiclets, and/or watching Orange is the New Black. You need this for your week!
Head over to Oh My Veggies to snag some Lemon-Garlic Zucchini Noodles with Roasted Tomatoes.
Wanna see even more vegetable noodle recipes? Do these: