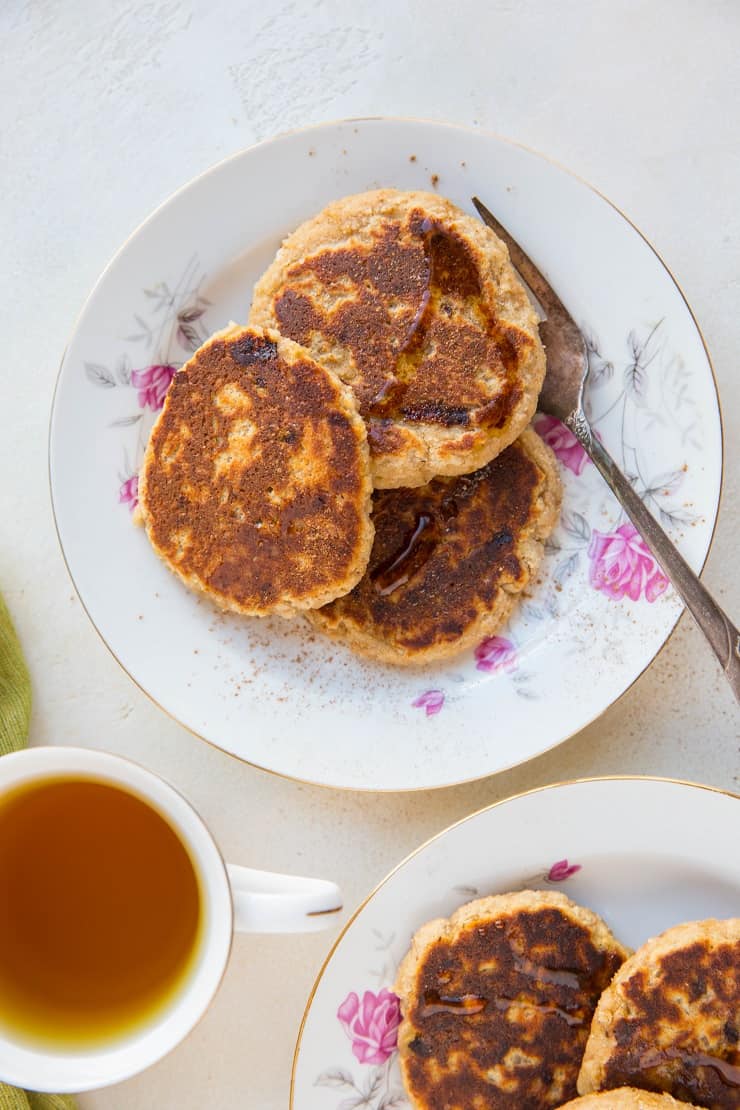 Vegan Banana Pancakes made grain-free and paleo-friendly using almond flour and flax eggs. An easy egg-free recipe for banana pancakes!
If you are..
a.) Sensitive to eggs
b.) Follow a vegan, grain-free, gluten-free, or paleo diet
c.) Love banana pancakes or all things banana bread-like in nature, or
d.) a combination or totality of the above, THEN
This recipe was made for you (and me!)
These crispy vegan banana pancakes are JUST the ticket to an amazing breakfast or brunch.
I posted a recipe for Paleo Vegan Pancakes several months ago and it continues to be one of my most popular pancake recipes. As it turns out, many of you cook egg-free for various reasons.
What is amazing about these pancakes is they taste as though they're completely not awesome for your health, yet they are squeaky clean! PLUS, they only require a few basic ingredients, all of which you likely already have on hand.
Let's talk details:
Read More

about Vegan Banana Pancakes (Grain-Free, Paleo)