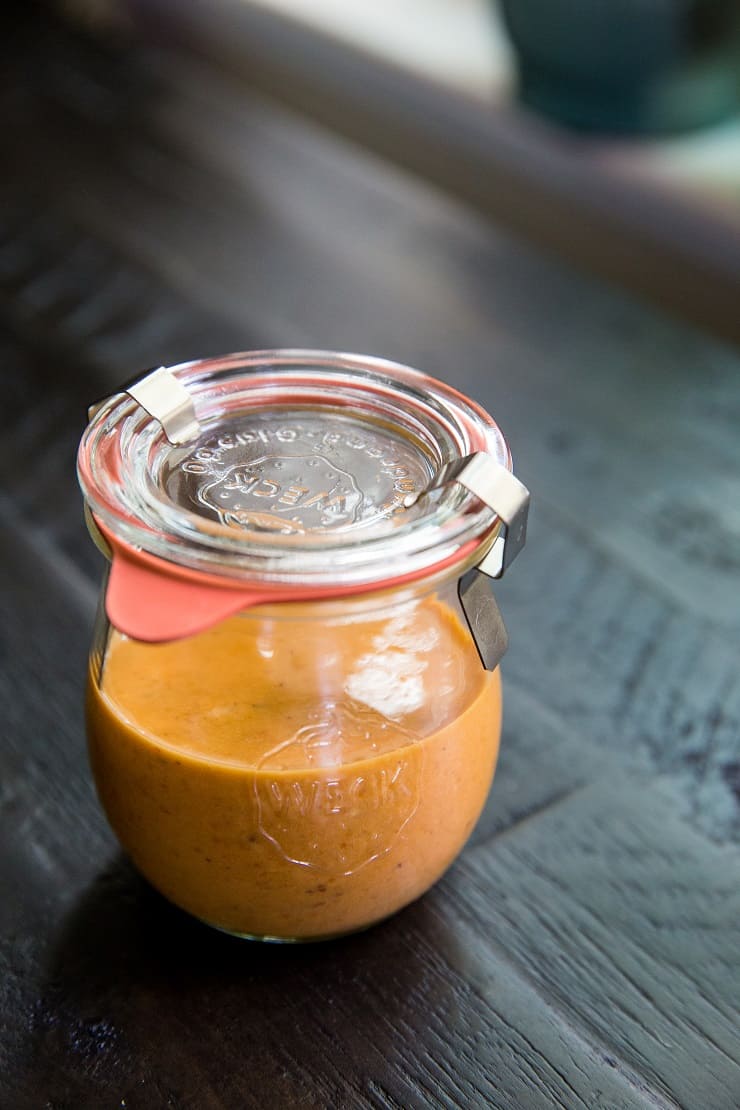 Creamy spicy paleo chipotle aioli is quick and easy to make! Use it as a condiment, spread, or sauce for so many of your favorite dishes.
Who here is ALL about a great condiment?
Even the most humble meals can be drastically improved by a basic, fresh and funky homemade sauce or spread.
Enter: chipotle aioli.
Elixir of the Gods.
It's thick, creamy, zesty, tangy, with a nice little kick. It can go anywhere a mayonnaise can go, and let's face it: if homemade aioli could sprout legs, it would run circles around mayo IMHO.
Let's have words.
Read More

about Paleo Chipotle Aioli