Quinoa salad with roasted summer vegetables, walnuts, and a citrusy dressing. This easy vegan dish can serve as a light vegetarian dinner, or a side dish at any of your summer gatherings!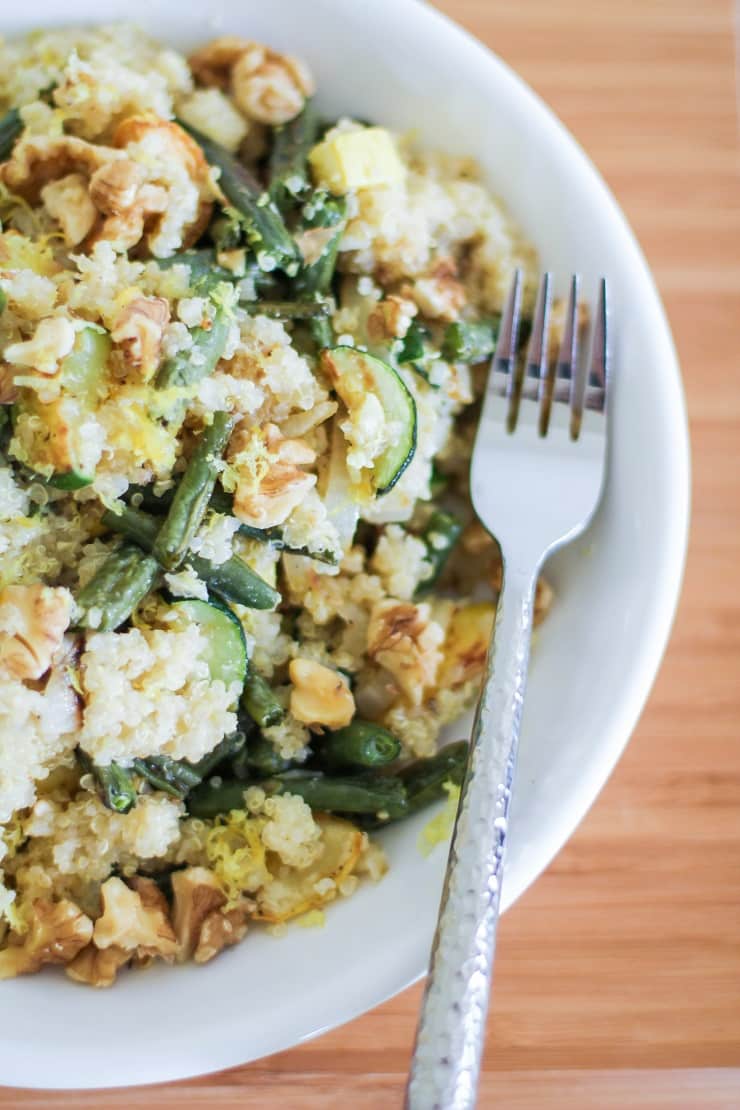 Were you with me last summer when I was growing the biggest squash on the face of the earth in my small little planter boxes? Do you remember my 1.5-foot zucchini squash…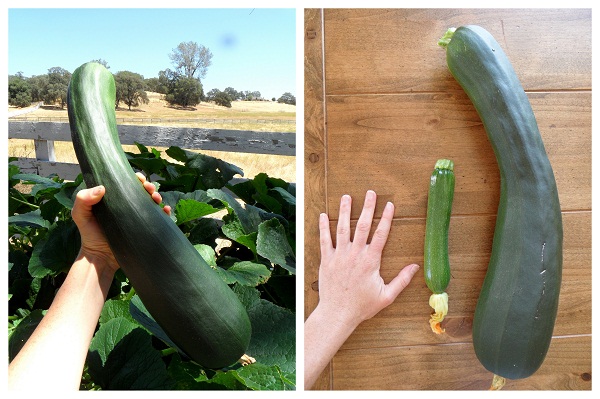 …that I turned into zucchini ribbon salad, chocolate zucchini cookies, baked zucchini and leek fritters and more?
For those who have grown zucchini, you know that it is not a wonderful idea to allow the squash to get this big because the vegetable becomes seedy, tough and tasteless. Bigger is not better. In my defense, I would leave for work with a 2-inch zucchini on the vine and come home to find it had grown a foot!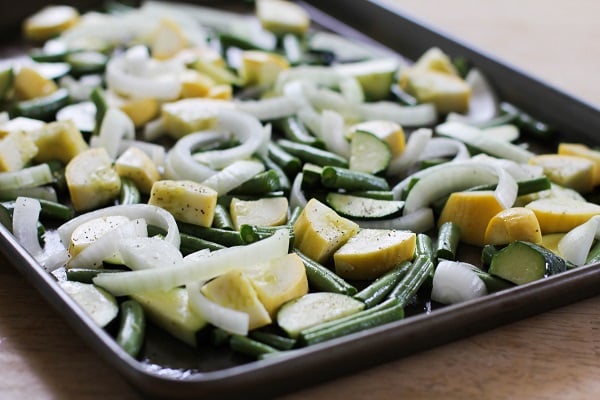 Okay, that may be a bit of a stretch (ba-dum-ching), but in essence, my lack of attention-to-garden resulted in monster zucchini and yellow squash, which meant I needed to come up with creative ways of using said vegetables.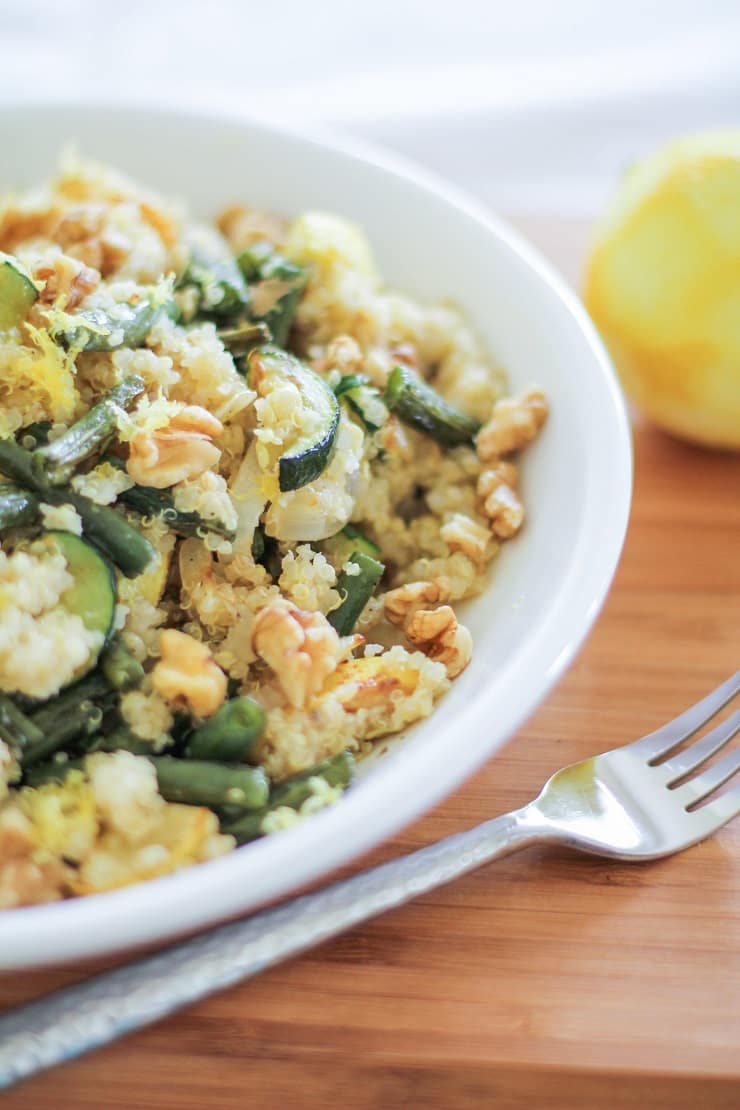 Needless to say, I did not grow zucchini this year (or anything for that matter…my green thumb is taking a one-year hiatus).
But if I had, roasted summer vegetable quinoa salad would be where it's at.
Do you love it? I love it! Checkity check it:
Roasted Summer Vegetable Quinoa Salad
Roasted Summer Vegetable Quinoa Salad is a light yet satisfying side dish, and an amazing celebration of summer produce!
Ingredients
1

cup

quinoa

2

tablespoons

grapeseed oil

or olive oil

1/2

white onion

diced

1

medium zucchini squash

chopped

1

medium yellow squash

chopped

2

cups

green beans

chopped

4

cloves

garlic

1

lemon

zested and juiced

1/2

teaspoon

sea salt

to taste

1/2

cup

raw walnuts

chopped
Instructions
Preheat the oven to 400 degrees F. Prepare the quinoa according to package instructions.

Spread the onion, zucchini, yellow squash, and green beans on a large baking sheet and drizzle with 1 tablespoon of grapeseed (or olive) oil, and sprinkle with sea salt. Use your hands to toss everything together until well-coated. Wrap the cloves of garlic in foil and place the garlic and the sheet of veggies in the oven. Roast for 20 to 25 minutes, or until veggies are golden-brown and tender. Once cool enough to handle, unwrap and peel the garlic.

Add the cooked quinoa and roasted vegetables to a large serving bowl. Finely chop the roasted garlic and add it to the serving bowl along with the zest and juice of 1 lemon (about 3 tablespoons of lemon juice). Add the remaining tablespoon of oil, sea salt and walnuts and toss everything together until well combined. Taste the salad for flavor and add more sea salt and/or lemon juice to taste.
Nutrition