Roasted almond cardamom white chocolate chip cookies are a delicious treat for sharing with friends and family. PLUS: they're gluten-free.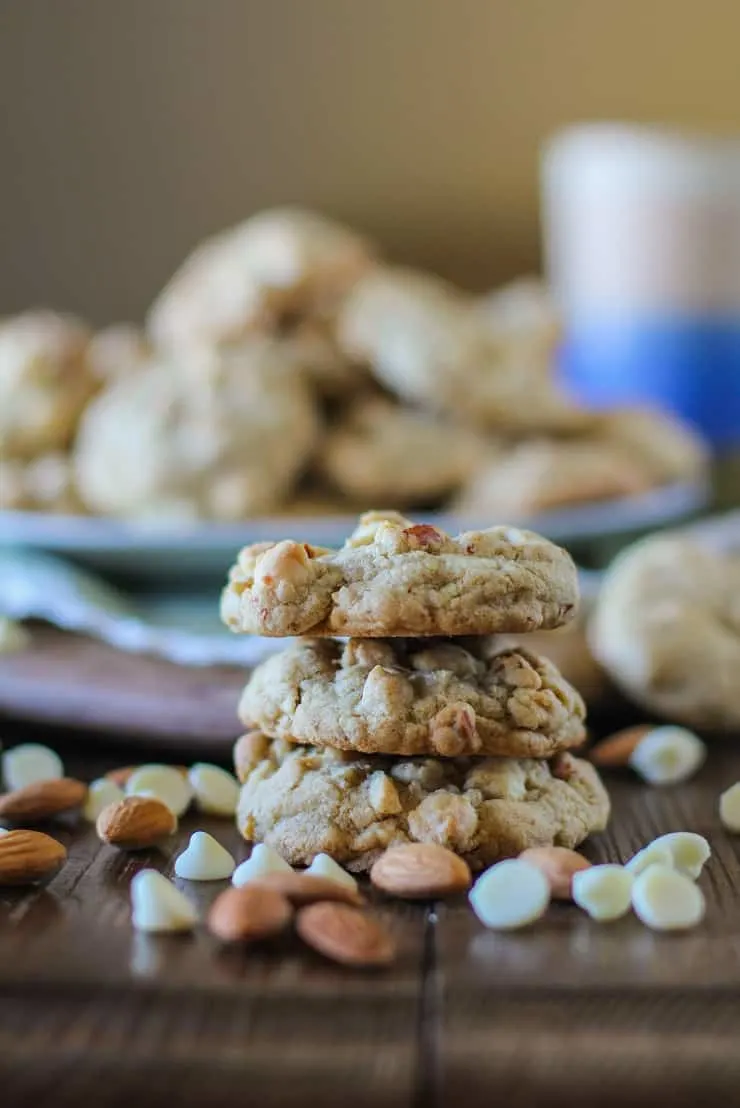 Thanks.
I am thankful to have a supportive, healthy, genuine family.
I'm thankful for my incredibly strong mother who helps me figure out the most simple and complicated things in life. Who will sit with me forever and just talk even when she has a million things to do.
My wonderful boyfriend. I'm thankful to have met my sweet pea, to have evolved with him and to enjoy life with him.
I am thankful to live in an era and place where opportunity is virtually limitless and the ability to express creativity is not stymied by overarching government or social rules.
I feel fortunate to be a free woman.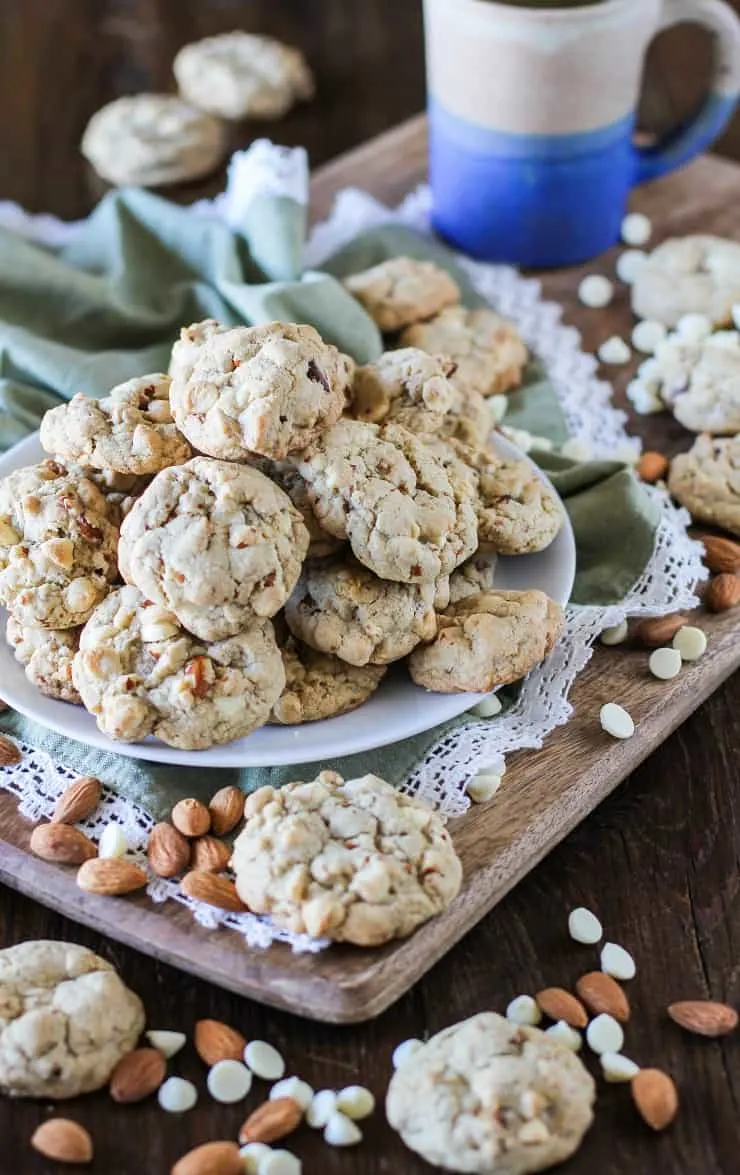 Access to food and great nutrition is something I feel immense gratitude for and I send my best wishes to those who struggle.
There are many teeny tiny things that increase my quality of life, all of which I am thankful for: snow tires, four wheel drive, snowboard equipment, spinner bikes, coffee coffee coffee, frothy milk, down comforters, nail polish, beer,
I am thankful for white chocolate chip cookies. Especially when they come with roasted almonds and are warmly-spiced with cardamom.
I give thanks to you for coming here, reading these words, giving me your words, for inspiring me to take pictures of food. Thank you!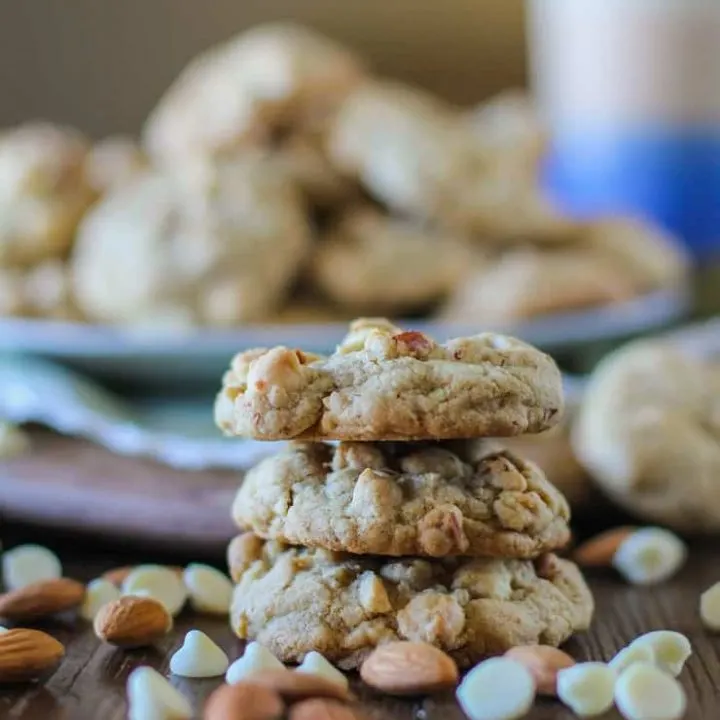 Roasted Almond White Chocolate Cookies
Unique and delicious chocolate chip cookie recipe with white chocolate chips and roasted almonds.
Ingredients
½ cup butter, softened, 1 stick
1/2 cup granulated sugar
1/2 cup brown sugar
1 egg, room temperature
¼ teaspoon baking soda
½ teaspoon salt
1 cup almonds, roasted and chopped
Instructions
Heat the oven to 400 degrees.
Spread almonds on a baking sheet and roast in the oven 5 minutes until they look a little puffed out
Roughly chop almonds using a knife or pulse them in a food processor. Set aside.
In a mixing bowl or mixer, cream together the sugars and butter.
Add the egg, vanilla extract and almond extract and mix just until combined.
In a separate bowl, whisk together the flour, baking soda, salt and cardamom.
Slowly add the flour to the egg/butter/sugar mixture and mix until combined.
Fold in the white chocolate chips and roasted almonds.
Heat oven to 350 degrees
Optional: Allow dough to sit for 15 minutes. I do this with all of my dough (and pancake batter), but you don't need to do this if you're in a hurry.
Form dough balls and place on a lightly oiled or parchment-lined baking sheet.
Bake for 11-13 minutes
Nutrition Information
Yield

24
Serving Size

1 of 24
Amount Per Serving
Calories

143
Total Fat

9g
Unsaturated Fat

0g
Carbohydrates

16g
Fiber

0g
Sugar

15g
Protein

1g