So I've been doing this thing that has been making me feel like a natural woman…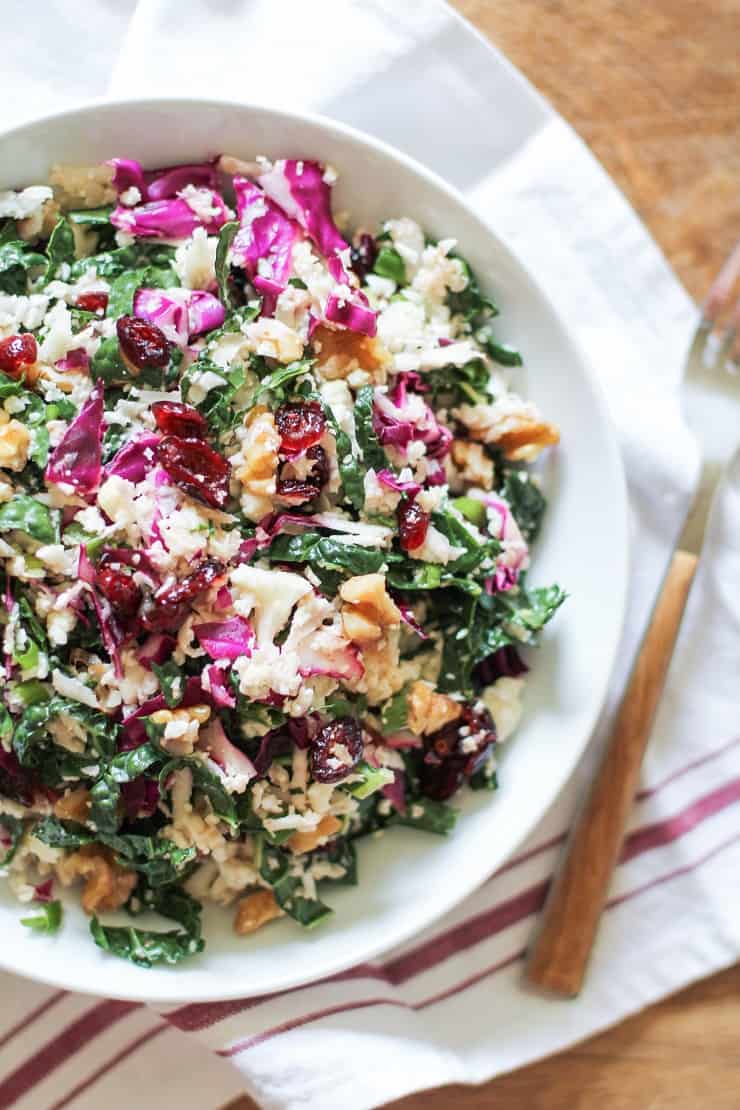 …And no, it has nothing to do with bathing, shaving, behaving, or any action verb that requires proper hygiene or social normalcy.
I've been taking an online photography class, people! I feel like a kid in grade school again. My Magic School Bus lunchbox is packed, my sticker book is ready for some gold stars, and all of my fun-shaped erasers and freshly-sharpened pencils are ready for the note-taking. Girl's getting edumucated, art-style!
A few years ago, I came across Eva's blog, Adventures in Cooking. I was immediately drawn to her photography, and since then, she has been my photography idol. Can I be you, Eva? Please and thank you. When I saw that she was offering an online food styling and photography workshop, I just about died.
And then I did some pacing. And some head scratching. And some ice cream binge eating. Followed by some wall-staring, followed by more pacing. Because this is how I deal with the thought of change.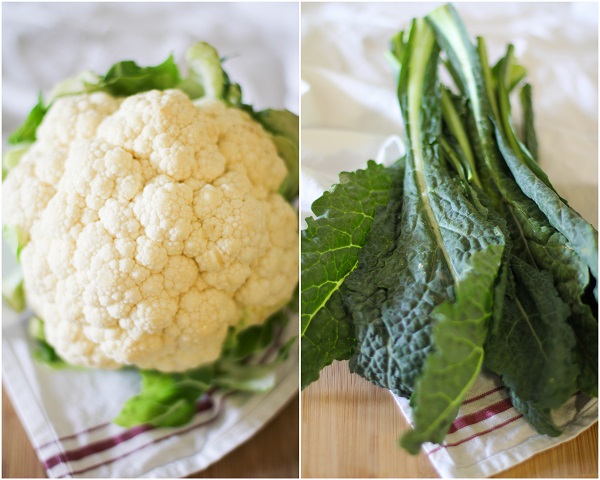 There is a lot to be said for being self-taught, self-made, self-absorbed (all of which I have down pat), but from time to time, you need a mentor, a teacher, a sensei, a life coach, to step in and help guide you along your path. So sign up for the workshop I did, and now I'm learning all the photographic things.
I enjoy the way Eva has set up her class. Each week, we have two webinars and after each lesson, we have a hands-on assignment. So I've been practicing my photog skillz in a way I've never done before and it's putting some serious pip in my step. Like a new lady, wearing a new dress, with a new flavor of chapstick. And probably proper hygiene. With nail polish.
Check out the f/stop on this sultry sight for sore eyes! UGH! So pretty (excuse me while I stroke my own ego).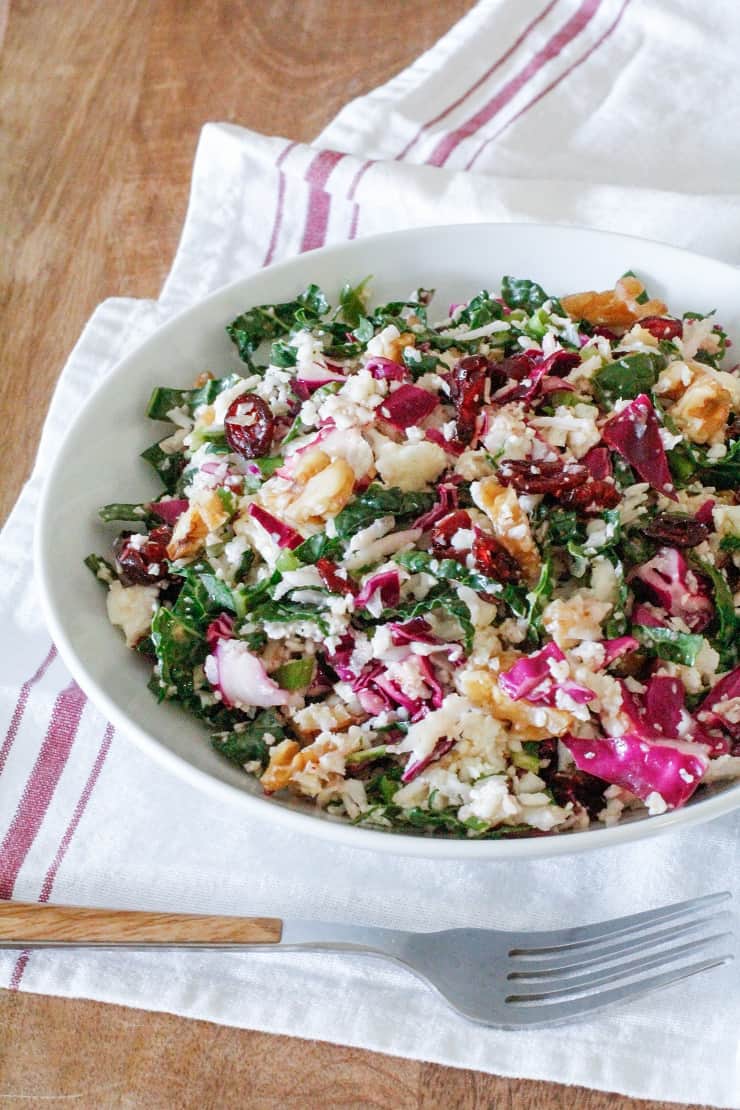 Because I LOVE killing two birds with one stone, I did so with assignment #1. I was inspired by Andrea's Cauliflower Couscous with Lentils and Turmeric-Tahini Dressing and had been meaning to do cauliflower in the raw for quite some time. So I whipped up this recipe and used it as my subject for my assignment.
This raw cauliflower couscous…I had no idea what to name it. Power Couscous Bamboozle. Superfood Cauliflower Jamborooski. Bad Mama Jama Cruciferous Vegetable Bowl. I'm real creative. So I ended up naming it something blasé, yet relevant, so that I would get SEO bonus points for really buzz-wording it out. Anyhoo, there's a lot going on in this bowl. You should investigate it.
In case you're confused about the difference between cauliflower rice and cauliflower couscous, there really isn't any. Except, the "couscous" recipes seem to be left raw, and the "rice" recipes are cooked. You make all the same movements for this recipe as you would for cauliflower rice, except you skip the cooking. Easy peasy.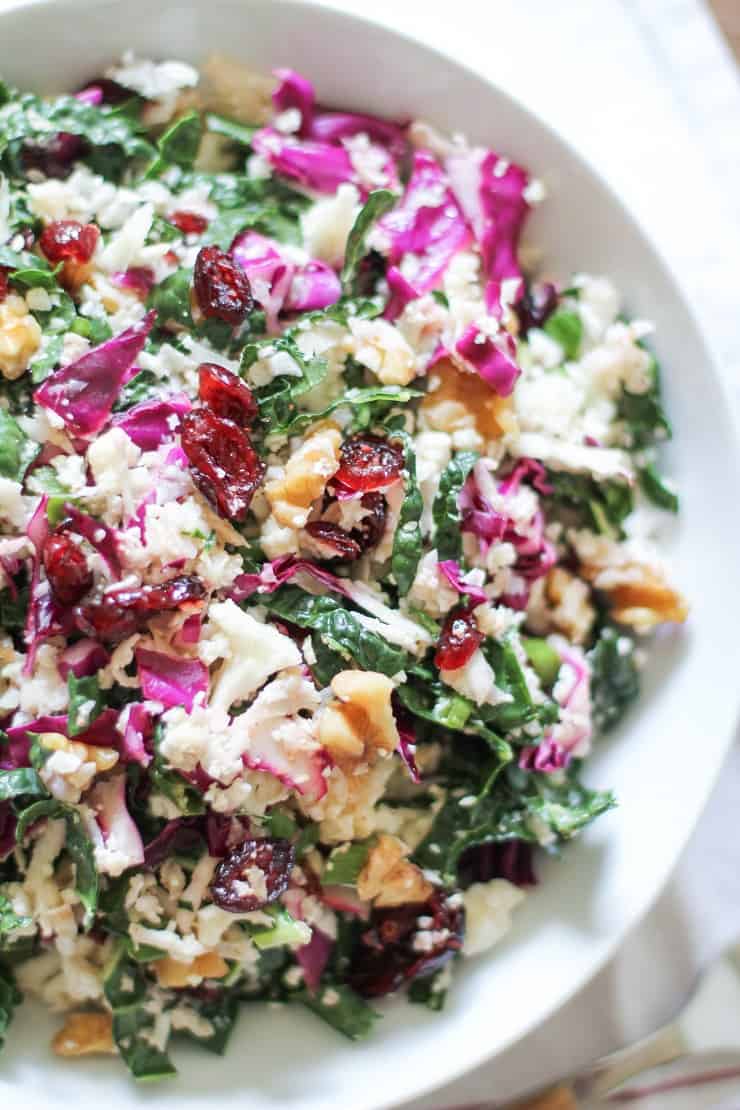 I'd be lying if I told you I didn't eat this entire recipe within a 12 hour period. It's just. so. edible. The combination of cauliflower, cabbage, AND kale (cruciferous veggies galore), with a lemon-y mustard dressing and walnuts + dried cranberries may sound strange. In fact, I was pretty sure the whole thing was going to be a bust. But it wasn't. It was quite the opposite – a gold mine of good eats. You're going to have to taste it to believe it, so pretty please, do!
Go raw, dog (not to be confused with…nevermind).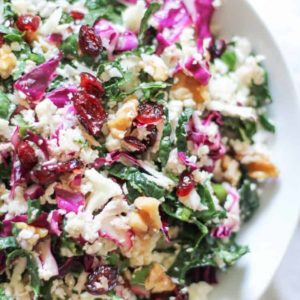 Raw Cauliflower Couscous with Kale
Print
Ingredients
½

head cauliflower

grated (4 cups)

2

cups

red cabbage

thinly sliced

2

cups

tightly packed dino kale

thinly sliced*

5

stalks green onion

chopped (3/4 cup)

1

cup

dried cranberries

1

cup

raw walnuts

chopped

2

tablespoons

olive oil

¼

cup

fresh lemon juice

2

tablespoons

stone ground mustard

Salt and cracked pepper to taste
Instructions
Rinse all of the vegetables very well and pat dry.

Remove the stems on the cauliflower, chop the head in half, and grate one of the halves using a box grater (note: you can also pulse cauliflower florets in a food processor).

Add cauliflower couscous, cabbage, kale, green onion, dried cranberries, and walnuts to a large serving bowl.

Whisk together the olive oil, lemon juice, and stone ground mustard together in a small bowl. Pour it over the veggies and toss everything together well.

Serve alongside your favorite entree.
Recipe Notes
*you can also use curly kale or Russian kale