45 paleo and keto holiday dessert recipes to keep your holidays mindful and lower in sugar. You can still enjoy tasty treats during the holiday season with these healthier options.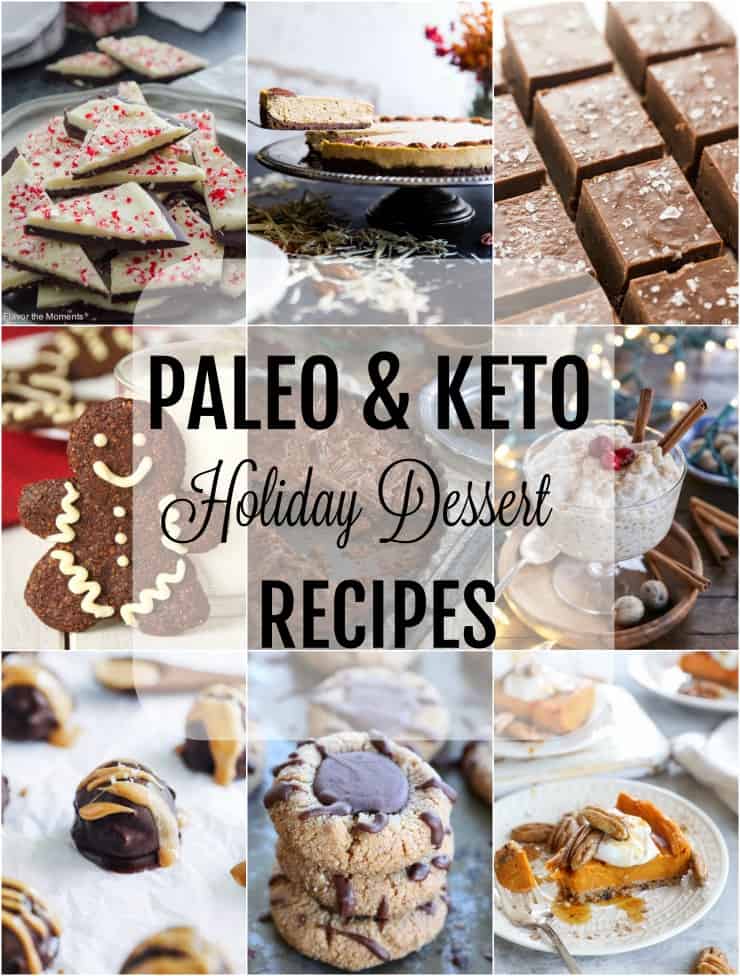 Well, hello there, sugar!
Are you enjoying baking season so far?
I have to admit, I've been dialing back the baking recently since I don't seem to have self-control when there's a plate of something gooey, moist, sweet, and delicious in front of me. But for those of you who love baking for friends and family during the holiday season and are looking for some cleaner options, you've come to the right place!
I rounded up some of my favorite paleo and keto holiday dessert recipes from around the interwebs, as well as my favorite holiday desserts from The Roasted Root and stuck them right here! You can use this as inspiration for all the upcoming holiday potlucks, gatherings you may be participating in.
Chances are, there will be at least one person at each who is plaeo or keto..there's one in every crowd, right?
Side note: If you're looking for Christmas cookies that aren't necessarily keto or paleo but are gluten-free, you can check out my 50 Gluten Free Christmas Cookie Recipes
Ready, set, BAKE!
Paleo & Keto Holiday Dessert Recipes
Enjoy! xo