Grain-free, naturally sweetened, dairy-free paleo blueberry muffins made easily in a blender. Whip these up in no time at all to share with your momma for Mother's Day!
Hey momma,
Haaaaappy Muzaaaaaaah's Daaaaaaaay!
Mom, I wasn't sure what to write you this year other than to tell you you're super dope. The word constipation was stressing me out…what do I tell the woman who has had the biggest impact on my life? I need to do the awesomness that is my mother justice. See, we covered a lot of ground the first, second, and third year I wrote these Mother's Day Muffin posts. What can I tell you that hasn't already been said? I was feeling verbally constipated.
But then I remembered to do what you taught me – to see the bright side of any hairy situation – and POOF it all became clear. The up-side of having said everything that needs to be said, is that everything that needs to be said has been said. Boom: clarity. No loose ends, no unstated sentiments, no lingering tension, nothing hidden…our friendship is completely unfiltered. You and I have an impenetrable, unconditional, cosmic bond, which is a giant cozy comfort blanket (like those fucking ridiculously awesome blankets you have on your couch that I enjoy living under when I'm at your house) for me. How incredibly rare.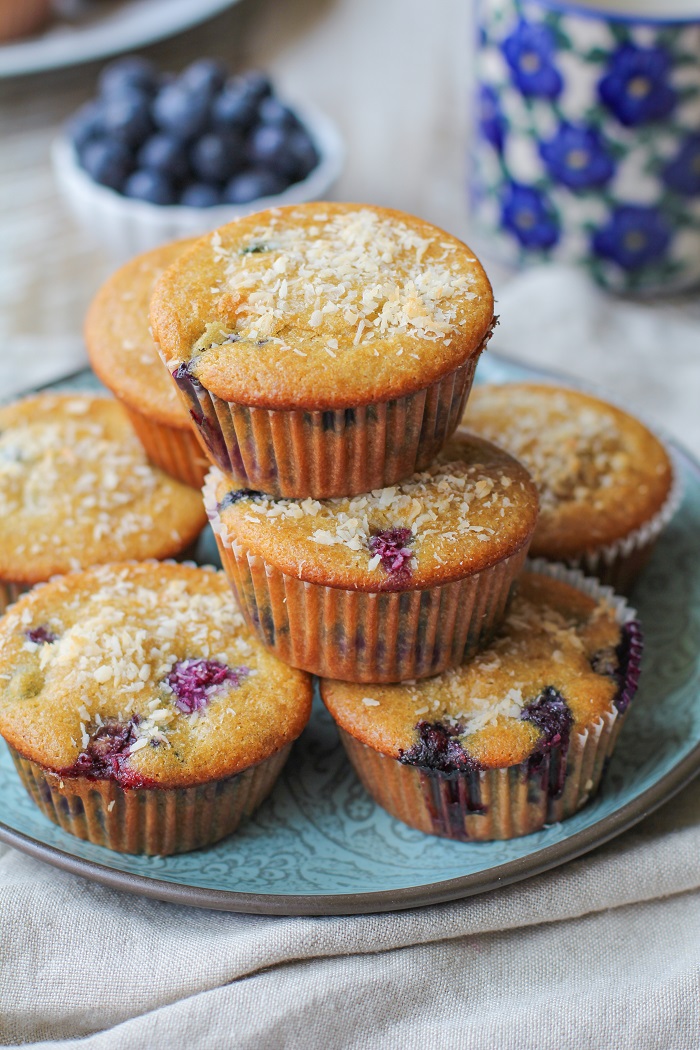 So in remembering what you taught me – to see the good/optimistic part of my word constipation, I thought of what I could tell you…I can tell you what you've taught me. Ready for dis? Here we go-eth:
Always look on the bright side of life – I already covered this above, but it's probably the most valuable lesson you've taught me. You've always been a positive human. Even when faced with a situation that 99.9% of people in this world would feel defeated and weak, you've dusted it off, seen the good, and grown from whatever it was. There is no darkness from the past weighing you down because instead of being paralyzed from the hardships, you've chosen to flourish…there's a light that surrounds you wherever you go.
Be curious – Keep learning, keep moving, keep growing.
Stand still – My knee-jerk reaction is to make hasty decisions, and knowing this about me, you continually remind me to take a chill pill, stick it out, and wait until the situation is more clear. When faced with any complicated decision, you taught me to take a deep breath, take my time, and sleep on it. I'll be damned if this doesn't work like a charm!
Do the right thing – DUDE…human beings can be shitty, and do messed up things to one another. You've always modeled the take-the-high-road behavior. When given the opportunity to win, but to hurt someone or do something unethical in the process, you taught me to step aside. There is nothing to be gained from winning if doing so means doing harm. Through seeing you always, always do the right thing, I constantly remind myself to be a good person. It's not always easy, mom…doesn't come naturally for me like it does for you…but ultimately, you've taught me to stick to my values.
When you eat too much sugar, eat a carrot – This is total bologna. Eating a carrot after eating an entire cake does not edit -> undo or change anything in real life. I've tried. Following the times I eat an entire cake plus a carrot, my stomach still feels like it has 1,000 grams of sugar in it in spite of said carrot…but I thought I'd mention this lesson anyway.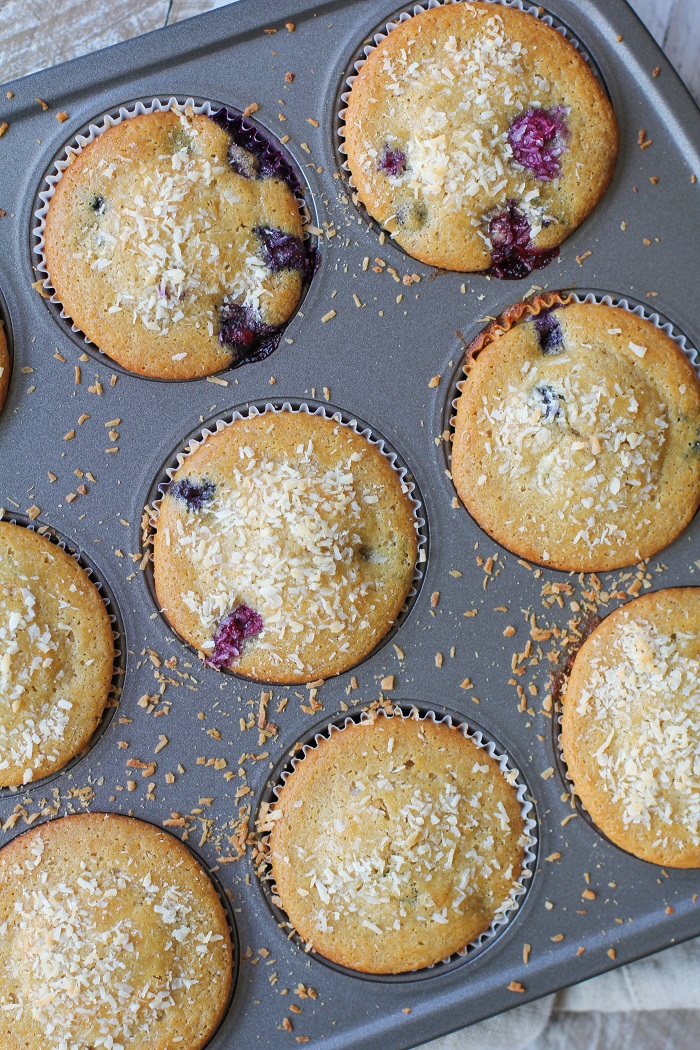 See the intentions behind other people's actions – I'm stubborn as a mule, so this one's a toughy for me, but it's a work in progress. Rather than getting caught up in the details of another person's behavior, and making judgments based on my own projections, you taught me to understand and embrace other people's intentions and to translate those intentions into my own language so that I can understand and accept the situation for how the person intends it to be. <- This needs some sentence restructuring and grammar un-fucking, but I think you catch my drift.
To ask for help…but only when absolutely necessary – You and I, mom…we would survive the zombie apocalypse. We can take care of ourselves like noooobody's business…bitch don't need no one!…but sometimes we do. You taught me to take care of myself and not lean on other people, but in the same regard, you taught me to identify the situations where I really do need help, and to humbly ask for it.
Be yourself – There was never any other option in our house than to live a truly authentic life. You are so, completely, unyieldingly 200% yourself 200% of the time that I never even saw what an inauthentic person looked like until I left our sleepy town for college and realized there are some real assholes out there. The fact that you're full of integrity and are free from societal influence made me that exact way from birth.
There is beauty in imperfection – I feel so fortunate that I was never made to believe that everything I do has to be perfect. You never reprimanded me for being sub-par because you never held a bar for me. Because of this, I see the beauty in other people's imperfections and prefer my people imperfect.
Indulge – You taught me it's not only okay to indulge, but to do so regularly – whether it be reading a kickass book all weekend, taking a totally impromptu road trip, binge watching Netflix, or eating an entire cake (followed by a carrot). I love that you're out of control, mom, and I love being out of control.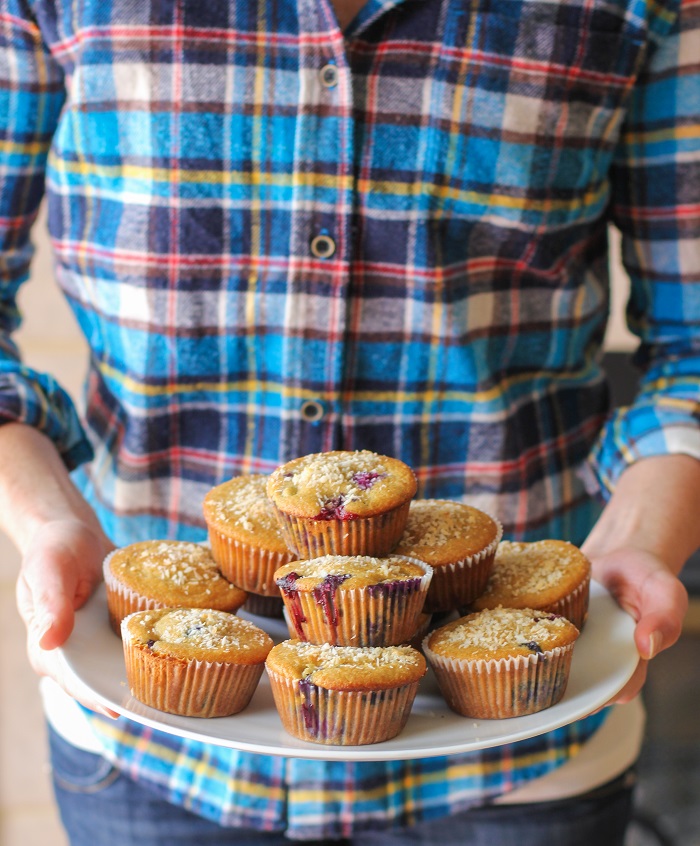 That doesn't even scratch the surface of what you've taught me, but truth be told, I'm ready for brunch, and you prolly are too, so I'd hate to keep you here all day.
Mom, I made you muffins. They're grain-free, sugar-free, dairy-free, and word has it, the cavemen used to enjoy them alongside a fire with bulletproof coffee and Earl Grey tea. They're a real hoot n' holler, and I hope you love them.
Thank you for the lessons you've taught me, and for the way you taught them to me. Momma done learned me good. Thank you for your kindness, your heart, your compassion toward every living thing on this planet, thank you for feeding the birds and chipmunks. Thank you for seeing the beauty in everything.
I love you.
See you soon!
Julia
Grain-Free Blueberry Muffins
Grain-Free Blueberry Muffins make for a perfectly sweet berry-studded delight!
Instructions
Preheat the oven to 375 degrees F and line a 12-hole muffin tray with muffin papers.

Add all of the ingredients except for the blueberries to a blender and blend until combined.

Fold in the blueberries. Pour muffin batter into the prepared muffin tray, filling the holes most of the way up.

Place on the center rack of the oven and bake for 25 to 35 minutes (sprinkle muffins with unsweetened shredded coconut half-way through baking if desired). Baked goods are considered fully cooked when they reach an internal temperature of 190 to 200 degrees F. You can insert a meat thermometer into the center of a muffin to check the temperature if you'd like.

Allow muffins to cool at least 1 hour before removing the muffin papers and eating (note: the muffins will stick to the papers if you don't wait for them to cool).
Nutrition
Happy Mother's Day to all you incredible women out there!