Grain-Free Chocolate Beet Muffins are rich, chocolatey, dairy-free, refined sugar-free, and have amazing texture. A healthy gluten-free muffin recipe!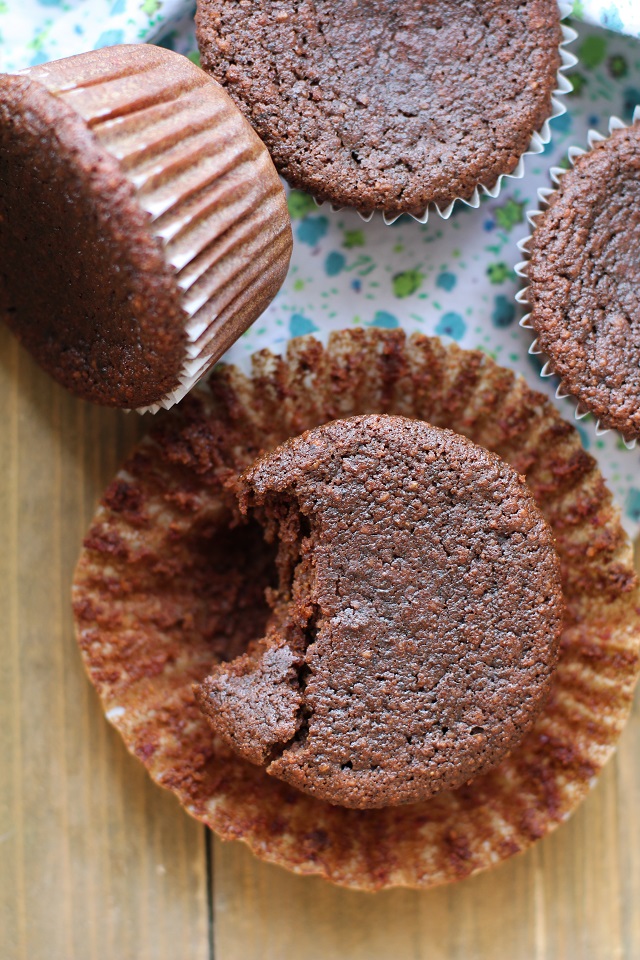 Dear Mom,
Happy Mother's Day! You didn't think I'd forget to bake you muffins and write you a Mother's Day Letter of Appreciation, now didja? I have many-a-muff and many-a-word to share!
Let's see here, where do I begin?
Mom, you're on fleek <- that's slang for, "you're super dope."
Each year, our relationship gets stronger and stronger.
Lately, I've noticed you've been amazing at giving me real-life raw feedback and calling me out on my buh-log-nuh instead of just agreeing with all the words that come out of my mouf.
Like just the other day when I asked you if the photos of my root vegetable tacos were ugly, and you were all, "Yeah, they're ugly. I'd eat them. But they're ugly as sin, don't post them."
Keep that shit coming, mom. I liketh them real words.
…And all those times you've been encouraging and supportive, and excited and empathetic…which is always. Plus the fact that you're my number one fan in spite of the fact that I lean on you like a 95 125-pound sack of potatoes. Gah, you're such a winner!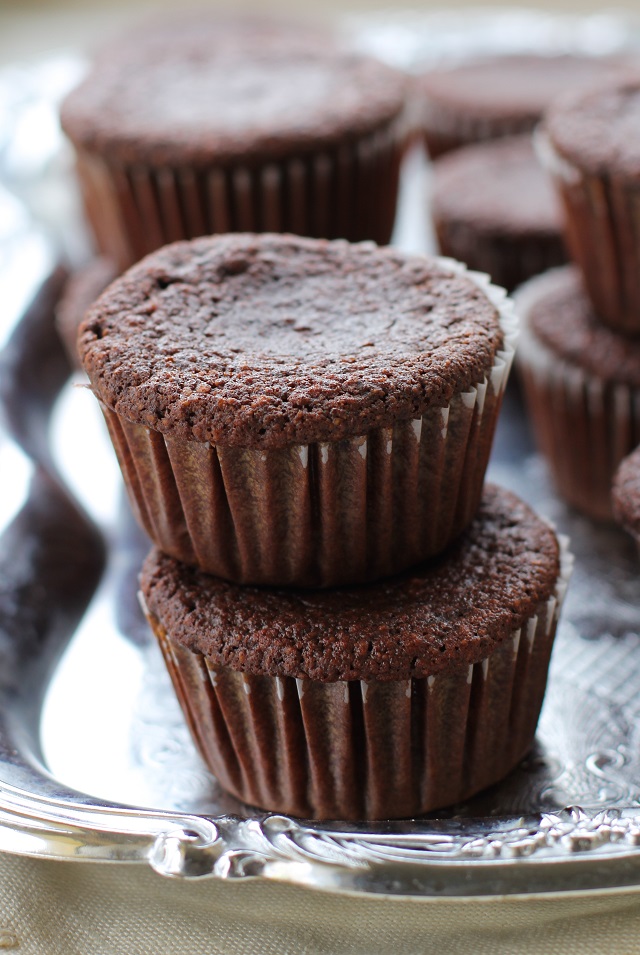 You're crazy unconditional with your love, and also crazy honest.
…But you've got to do something about that mantelpiece, momacita, it's just too much. The whole neighborhood agrees.
Because you know from the Banana Walnut Muffins and the Blueberry Rhubarb Muffins I posted on previous Mother's Days how much I love, admire, and appreciate you, I figured this year, I would recap my favorite memories we've shared together.
Shirley and Julia's Greatest Hits:
All those times I stole your butter and Diet Pepsi. You didn't even get mad. You laughed, in fact. So I kept stealing. And that's why we're bonded by butter and Diet Pepsi.
…Except you should really do something about that Diet Pepsi habit, mom, it's super bad for your bones.
That East coast trip we went on. THAT WHOLE DANG TRIP! Specifically that one night we went to a comedy club in NYC and you made everyone believe we were sisters. You vixen, you.
That B&B we stayed in at Niagra Falls that we can't stop talking about 13 years later.
Remember that Jeep tour we took in Sedona? Yeah, that guy was weird. He also had a crush on you. Who wouldn't? You're a diamond in the rough.
That fried spinach, though.
When we went to Boulder, CO to look at colleges and we went to that super hippy college, Naropa, and we both walked out like, "What the hell just happened and why do I smell like patchouli?" And the rest of the Colorado trip, though. Good travels, Mah!
Hiking in the Sierra Buttes. Hiking everywhere. All those hikes we've gone on, and so many hikes to come.
Remember all those times you told me baked potatoes with sour cream and cheese are healthy? For shame, mother.
Cross country skiing together. And when I say "together," I mean you x-country skiing like a pro, and me x-country falling like a chump."
Photographing the full moon over Lake Tahoe. You like to do the coolest things!
That time you dropped me off for college in AZ Freshman year…as we were saying goodbye and were ass-out-hug-crying messes, some dude yelled from his car, "It'll be ooookaaaaaaaaaaay!" and we continued ass-out-hug-crying.
Watching Gilmore Girls with you in high school. We were the Gilmore Girls, mom, you know it, don't ya?
Baking with you. Ohhhhh the things we've baked.
Let's get drunk.
…And all the Greatist Hits I've forgotten in my ripe old age. Remind me of them when I bring you these muffins!
I'd say we've done pretty damn good so far, and have so many great adventures to come.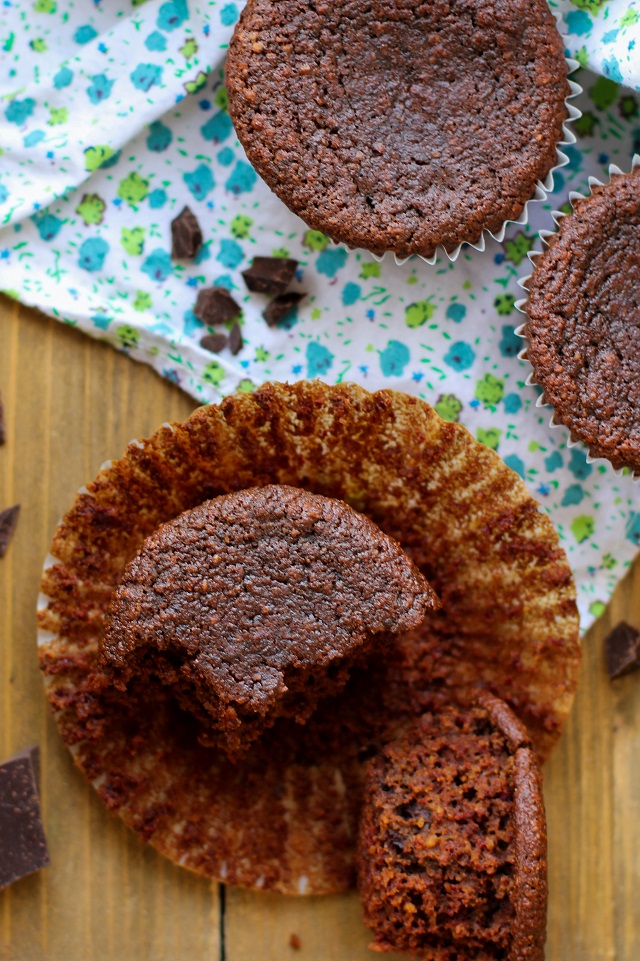 Mommarooski, I have to admit, I have to admit, I ate the vast majority of these muffins with my own facetrap. Sorry not sorry let's bake more together, mkay??
There are beets in these muffins, though, and I bet you didn't even know it until just now! I adapted the recipe from these Red Velvet Muffins, from one of my blogger friends, Faith. Every one of her recipes I've made have been on fleek, including these muffins.
How to Make Beet Chocolate Muffins:
There are a slew of good-for-you things in these muffins, like almond flour, coconut flour, and tapioca flour.
They're sweetened with pure maple syrup instead of cane sugar, because we all know what happens when you and I eat cane sugar: bloat central.
Pretty epic, are they not? I made them in my food processor if you can believe it! Wanna see?
I shredded up some beets…
…added coconut milk to make a beet smoothie situation and then added the remaining ingredients.
I baked those suckers like whoa and the rest is historical.
Thank you for your unrelenting support…for all the times you've edited my blog posts and articles, for helping me do my taxes, for talking me through my moments of self-doubt, for not buying into societal norms, for dancing to your own tune, for giving me the freedom to do so myself, etc., etc., etc.
You're amazing.
I love you,
Julia
Grain-Free Chocolate Beet Muffins
Grain-Free, Refined Sugar-Free, Paleo Chocolate Beet Muffins are rich and loaded with magnificent flavor AND nutrients!
Instructions
Preheat the oven to 375 degrees F and line a 12-hole muffin tray with liners (or spray with cooking spray)

Wash and chop a beet and pulse it in a food processor (or grate it). Measure out 1 cup-worth of grated beet and save the remaining grated beet for future uses (such as smoothies!).

Add the 1 cup of grated beet and coconut milk to a food processor (or blender) and process until smooth. Add the maple syrup, cider vinegar, eggs, and vanilla extract and blend until combined.

Add the almond flour, tapioca flour, coconut flour, cacao powder, ground cinnamon, baking soda, and salt (dry ingredients), and blend until combined.

Fill the muffin holes most of the way up with muffin batter. Place on the center rack of the preheated oven and bake for 18 to 25 minutes, or until muffins test clean (mine took 24 minutes).

Allow muffins to cool at least 20 minutes before digging in!
Notes
*You can also use regular unsweetened cocoa powder
Nutrition
Serving:
1
Muffin
|
Calories:
171
kcal
|
Carbohydrates:
17
g
|
Protein:
5
g
|
Fat:
10
g
|
Fiber:
3
g
|
Sugar:
11
g
P.S. To all the mothers of the world, Happy Mother's Day!