Easy lamb curry made in your slow cooker or crock pot. This delicious dinner recipe only requires about 15 minutes of actual work and can be made in advance for easy meal prep.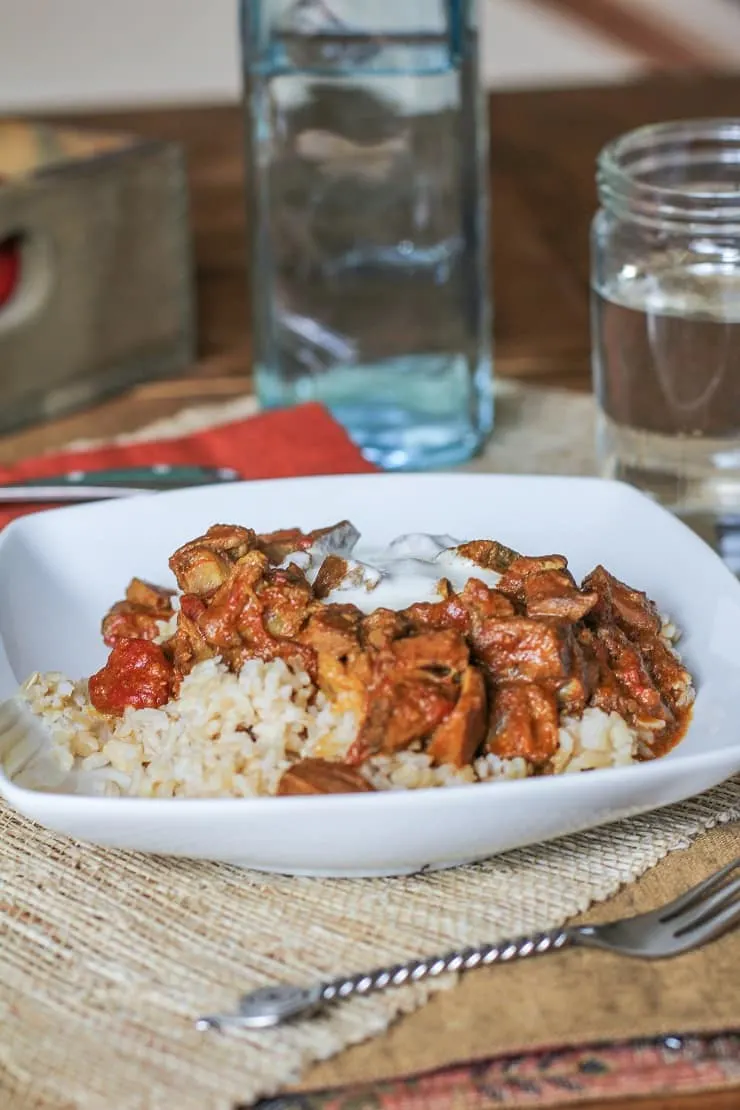 It's lucky for me I'm un-single and I say that for multiple reasons.
First off, my male counterpart makes a great impression of a pterodactyl and I just can't imagine going about my day without having that kind of luxury around.
The catch I reeled in is the yin to my yang and yanks my dreamy dreamerness down to the earth when I reach the outer limits of our solar system.
Before Sweet Pea, this kind of gravity was only achievable through a six-pack of beer and a bag of Snyders of Hanover Hot Buffalo Wing Pretzels.
It's lucky for me (and hopefully you) I'm un-single or else the recipes on this food blog would be closer to the cereal-and-milk or graham-cracker-and-peanut butter varietal than the Lamb Curry genre.
Before I became un-single, the majority of the meat I ate came in the form of pizza and toquitos.
All joking aside, this lamb curry is wonderful!
And you make it using a crock pot. Technique-less cooking? Don't mind if I do!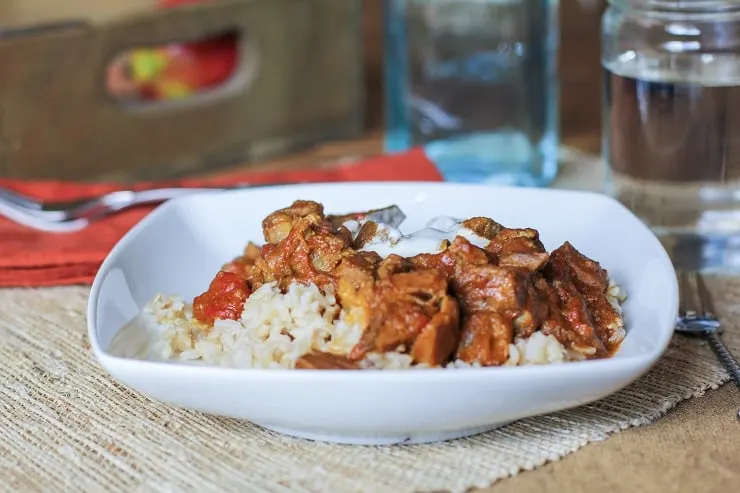 Serve it up with your choice of steamed white or brown rice, or make my Ginger Turmeric Aromatic Rice or cauliflower rice for a low-carb option.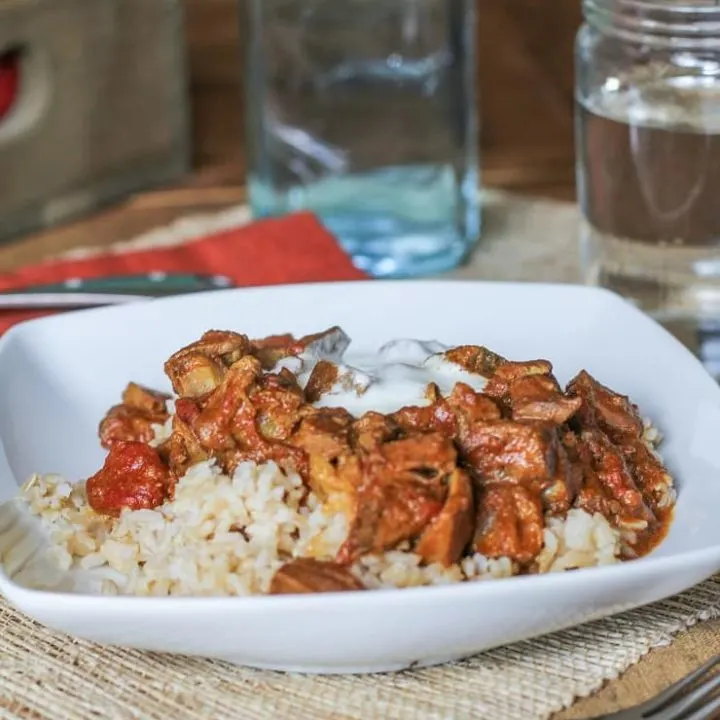 Lamb Curry
Cook Time:
7 hours
30 minutes
Total Time:
7 hours
45 minutes
Incredibly flavorful slow cooker lamb curry is easy to prepare and makes for an amazing, unique Indian-inspired dinner.
Ingredients
3 to 4 pounds lamb stew meat*
1 14-ounce can full-fat canned coconut milk*
1 1/2 tablespoons fresh ginger, grated
2 teaspoons coriander
1/8 teaspoon saffron threads, optional
1 teaspoon turmeric
4 cloves garlic, minced
1 14-ounce can diced tomatoes, undrained
For Serving:
Brown basmati rice – prepare per package instructions
Plain yogurt, omit for paleo
Instructions
In a small saucepan, add the coconut milk, spices, garlic, and ginger together over medium-high heat. Continue heating until all the spices are integrated into the coconut milk and the coconut milk is hot, smooth and creamy, about 5 minutes.
Transfer the coconut milk/spice mixture to a large crock pot (6-quart or larger), along with the lamb meat and diced tomatoes.
Give everything a big stir until well-combined. Secure the lid on the crock pot, and turn it on the low setting. Cook 8 hours, or until the lamb stew meat shreds easily when pulled with a fork.
Depending on how fatty your lamb meat is, consider absorbing some of the fat that collects at the surface with a napkin or paper towel. There will be a lot of juices in the crock pot. If you'd like to thicken the juice, remove cover of crock pot for the last hour and place on high (leave crock pot uncovered).
Taste curry for flavor and add more sea salt to taste.
Serve lamb curry over brown basmati rice with a dollop of plain yogurt on top.
Notes
*I used 4 pounds worth of bone-in lamb shoulder roasts and once the Tikka Masala was finished cooking, I removed the roasts from the crock pot, chopped, discarded the bones and put the meat back into the crock pot for just a little bit to absorb some of the sauce. Note: This recipe can also be made on the stove top using a dutch oven or pot. Simply brown the meat just a bit, then add the rest of the ingredients. Bring to a gentle boil and then reduce the heat and allow the meat to cook at a very gentle boil for 35 to 40 minutes.
Nutrition Information
Yield

6
Serving Size

1 of 6
Amount Per Serving
Calories

421
Total Fat

22g
Unsaturated Fat

0g
Carbohydrates

6g
Fiber

1g
Sugar

3g
Protein

48g