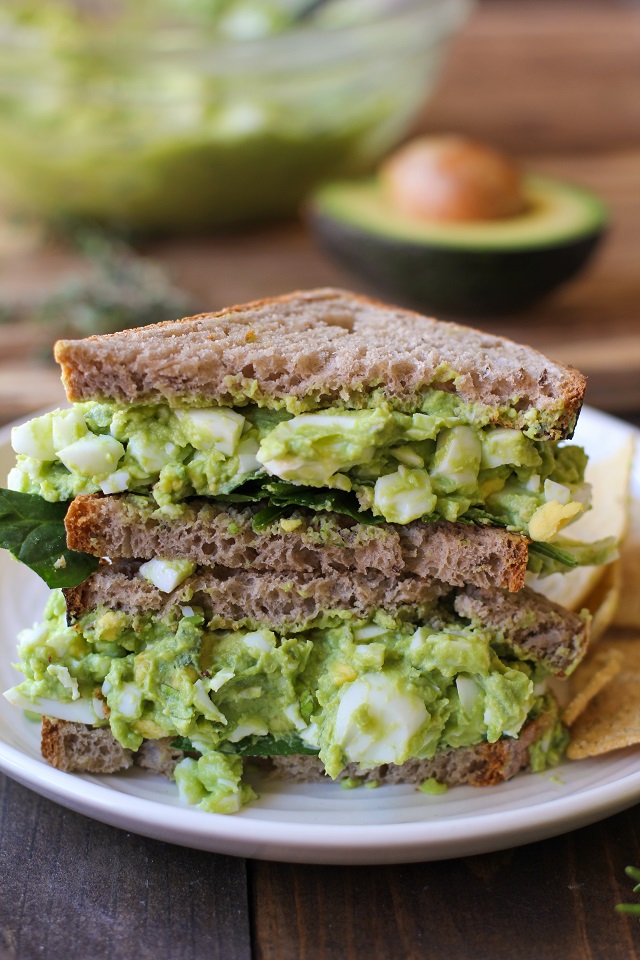 How was that brunch of yorn? Did you over-stuff on ham, quiche, cinnamon rolls, pastel-colored candy, deviled eggs, and mimosas?
You have leftover hard boiled eggs, don't you?
You know what that means….egg.salad.sammies.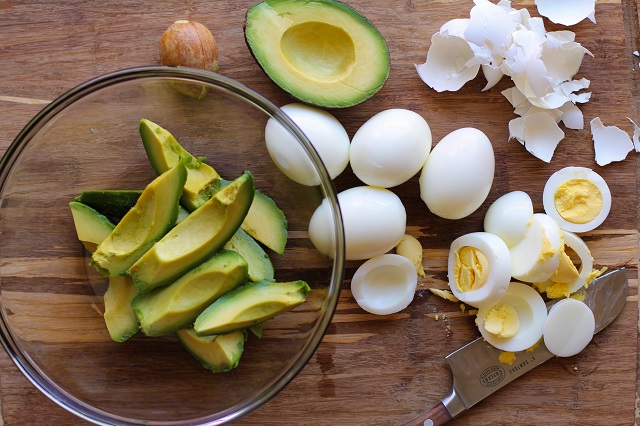 The hard work is already done, now all's you need to do is peel and repurpose the hard boiled eggs left over from Easter into egg salad. Easy peasy lemon squeezy sammies for dayz. How do you like your egg salads? Plain Jane classic? Curried up-syle? Pesto-d and fabulous? Studded with sun-dried tomatoes? Sexy and mayo-free mixed up with mashed avocado?
And since we're talking preferences, what's your relationship with the herb like?
Do you herb infrequently? On special occasions? Once a week? On the daily? Are you a wake n' herb-er?
Just checking.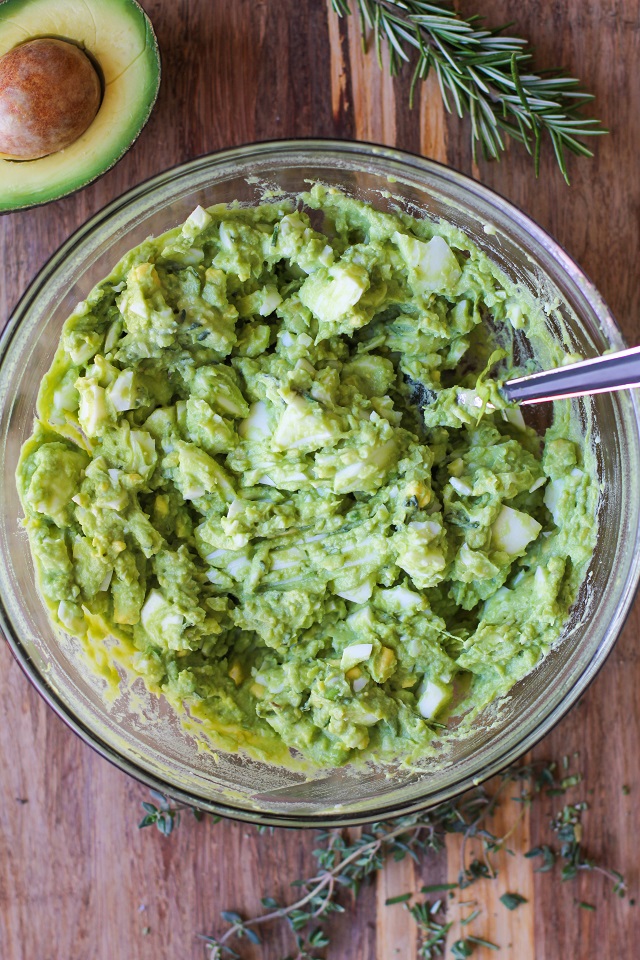 This recipe is a re-visit to one of the most popular recipes on my site – the avocado egg salad. You all have embraced the avo egg salad so hard, that I figured I would bring it back with a minor twist. I added some fresh herbages in order to boost the flavor and fresh appeal. I know, I know…nothing revolutionary considering the recipe stayed exactly the same, but lemme tell you…some fresh basil, sage, rosemary, and thyme turns this thing into a whole new vegetarian animal.
All you do is mash up an avocado and a half, chop up your hard boiled eggs, and mix the two together with some cider vinegar (or lemon juice), sea salt, and freshly chopped herbs. You can use the egg salad on sandwiches with baby spinach, or add a scoop to your green salad for some protein.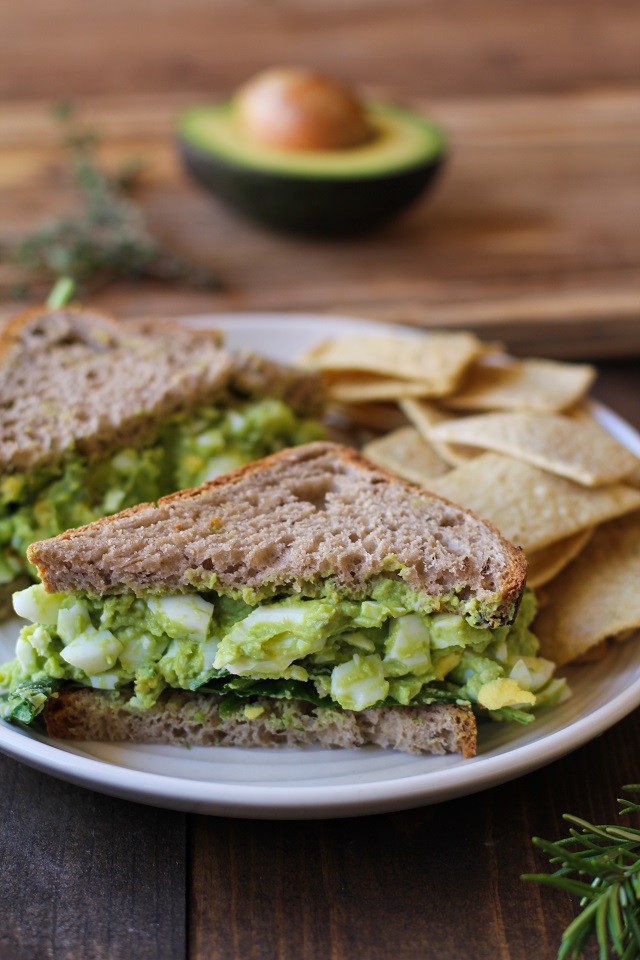 Herb e'eryday. 'Specially Mondays.
Tools I Used to Prepare This Recipe: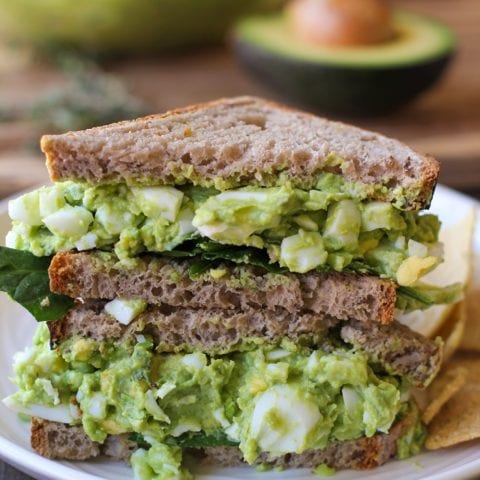 Herby Avocado Egg Salad Sandwiches
Creamy herby egg salad sandwiches with avocado are an amazing lunch!
Ingredients
6 eggs, hard boiled
1-½ ripe avocados, peeled and mashed
1 clove large garlic minced
3 tablespoons cider vinegar, or fresh lemon juice
½ teaspoon sea salt, to taste
6 to 8 large basi lleaves, finely chopped
3 sprigs thyme
1 tablespoon rosemary, finely chopped
6 leaves sage, finely chopped
For Serving:
8 slices gluten-free bread of choice, toasted
3 handfuls baby spinach
Instructions
Peel and chop the avocados and place them in a bowl. Mash until creamy using a fork.
Peel and chop the hard boiled eggs and add them to the bowl with the mashed avocado along with the rest of the ingredients. Stir everything together well until the mixture is well-combined and creamy.
Prepare sandwiches by adding baby spinach and desired amount of egg salad to toasted bread. Serve and enjoy.
Nutrition Information
Yield

4
Serving Size

1 grams
Amount Per Serving
Unsaturated Fat

0g