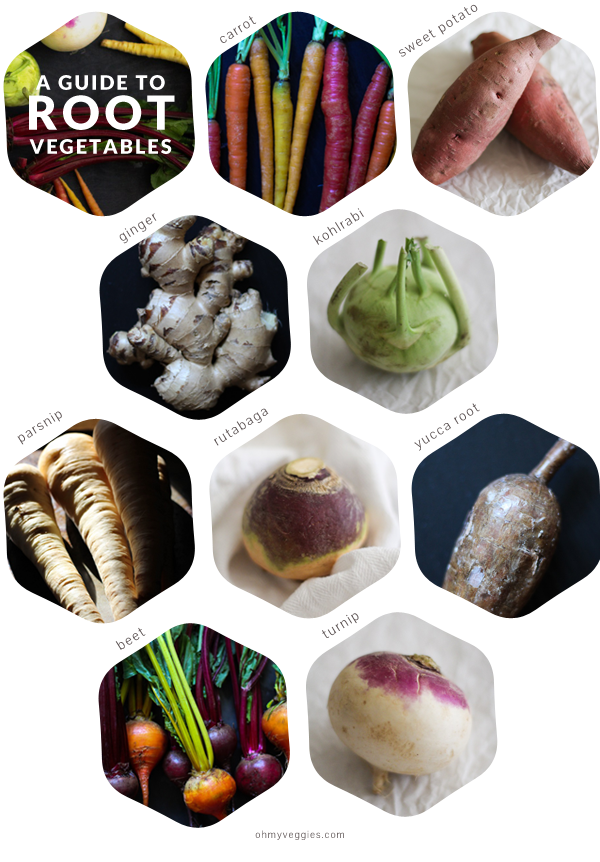 It's no mystery that root vegetables give me some serious doe eyes. I rejoice in how versatile they are, appreciate their health benefits, and enjoy the way they taste (when they don't taste like dirt. Just kidding. That was a joke. Roots are delicious, I don't care who you are). Although I'm not a nutritionist, I like to research the health benefits of various foods and relay my findings to you (and other unsuspecting passers by); however, I've never put together a comprehensive guide to to root vegetables.
Until t-minus now.
You can imagine my palm-to-forehead moment when Kiersten over at Oh My Veggies suggested I round up the root troops and lay them on you thick and juicy. "Why didn't I think of thaaaat?" I queried aloud in my best Steve Urkel voice.
No longer do we need to be affeared of any or all roots! We can now have our root and eat it too. We can be rich in Vitamins, minerals, and antioxidants. We're root edumukated and we will forever and always consume roots that taste like the opposite of dirt. Which is…vanilla pudding? Who knows? Whatever it is, it's divine.
Head over to Oh My Veggies for A Guide to Root Vegetables!
Root lovers unite!