Bring your stack to the next level.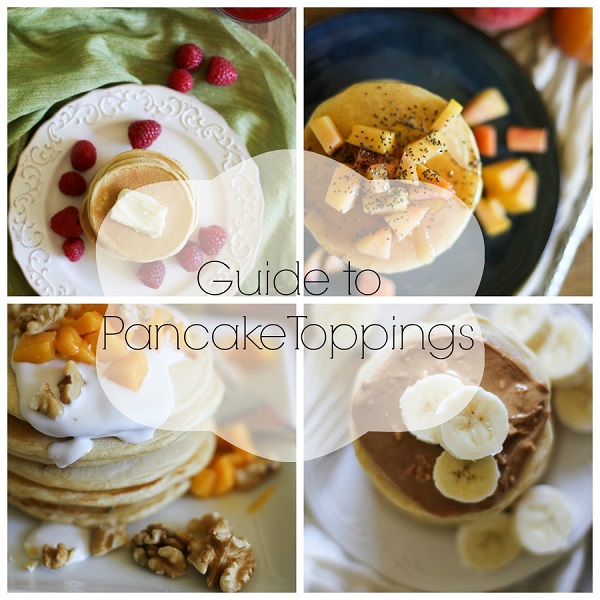 This post is sponsored by Bob's Red Mill.
If you've been around The Roasted Root block a time or two, you know I have quite the obsession with gluten-free pancakes. And you're probably also aware that for me, it's not enough to have a stacked-high-and-mighty plate of steamy, fluffy, buttery, satisfying, sultry hot cakes. Oh no. There needs to be an equally tantalizing and tempting topping to really whet my whistle.
In essence: I love a good top for my stack.
I like to mix things up when it comes to my weekend coffee-and-pancakes-on-repeat routine.
Sometimes I come out of the gates hot by adding all the flavor to the batter prior to cooking. Lemon Poppy Seed, anyone?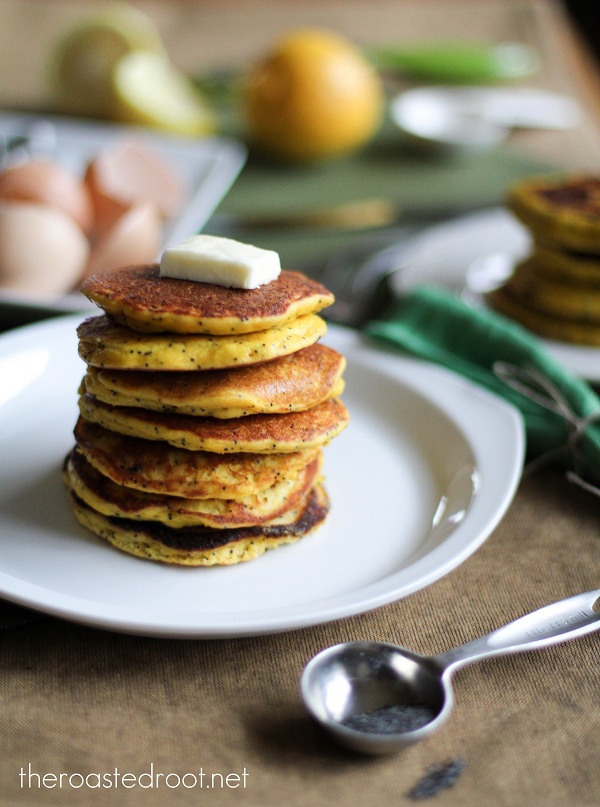 Sometimes I'm in the mood for a littler naner n' nut butter…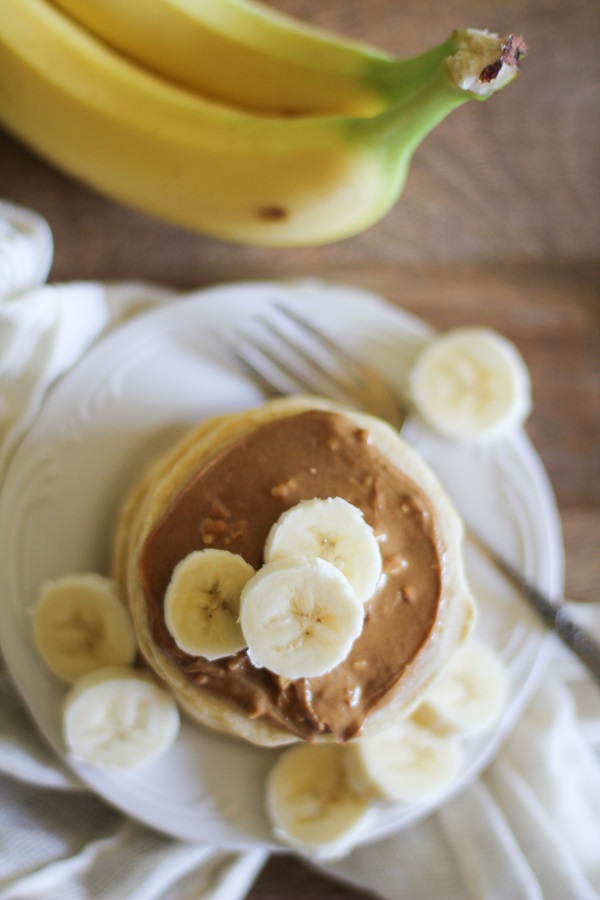 Other times I'm all "hike up them britches and saddle me up them eggs and bacon boys, we're going to the meat pancake rodeo."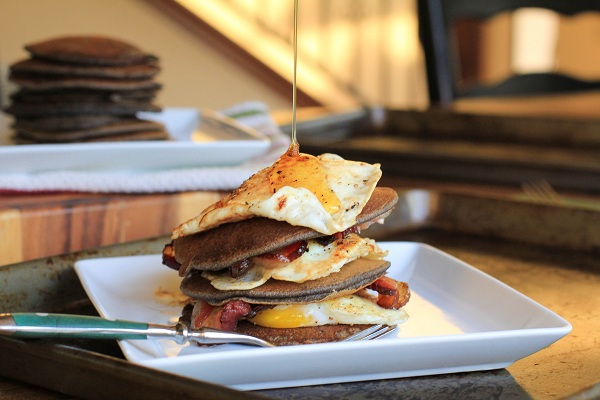 Other times I'm like, "I could really use some raspberry syrup" (or other fruit syrup. Because we can make syrup out of allll the fruits).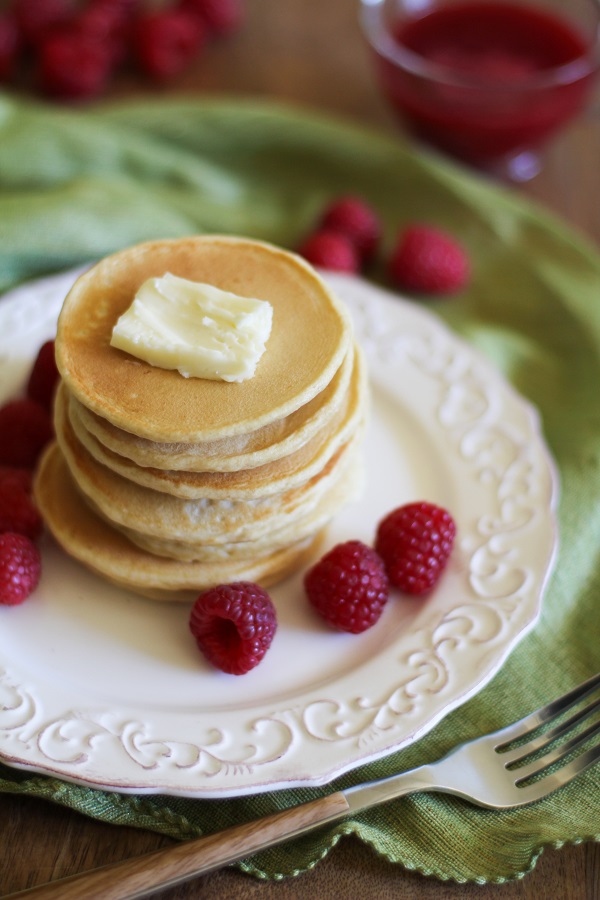 What I meant when I said "I'm hungry for breakfast," is "I want dessert…for breakfast."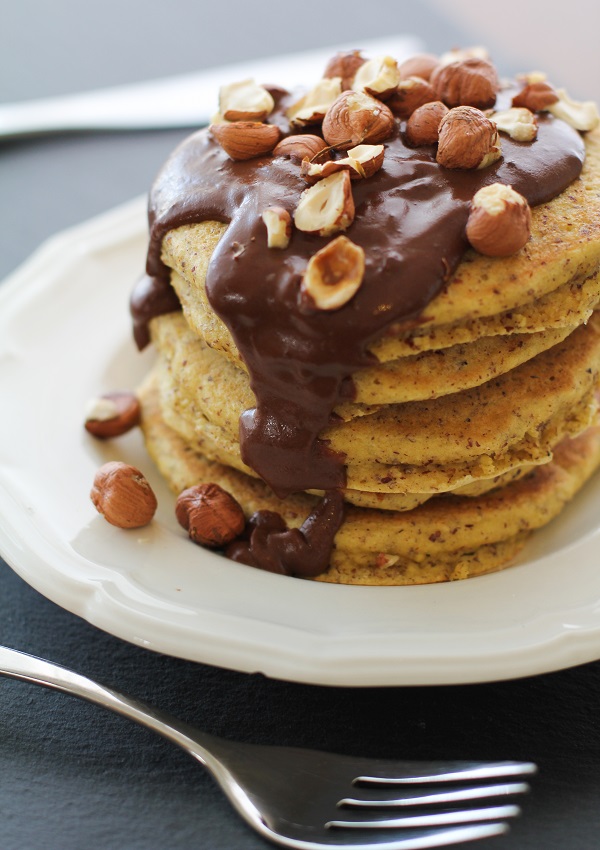 …or that time you were about to lose your marbles because all you wanted was apple crisp…on top of pancakes? Yeah, that's happened to me, too.
What I meant when I said, "I'm hungry for breakfast," was, "I could really use a cocktail. A Piña Colada to be exact."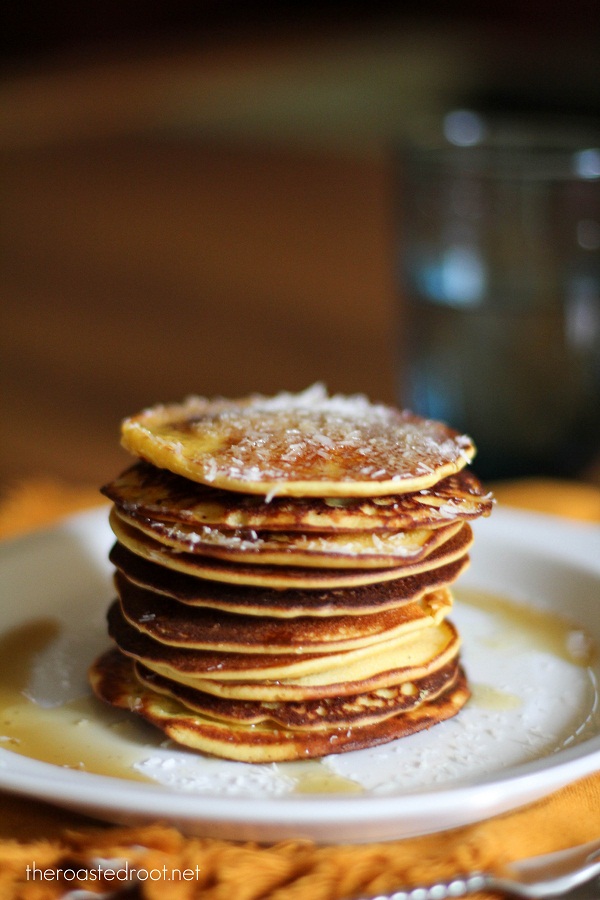 Sometimes I'm in a gimme-all-them-peaches-and-chia-seeds sort of mood.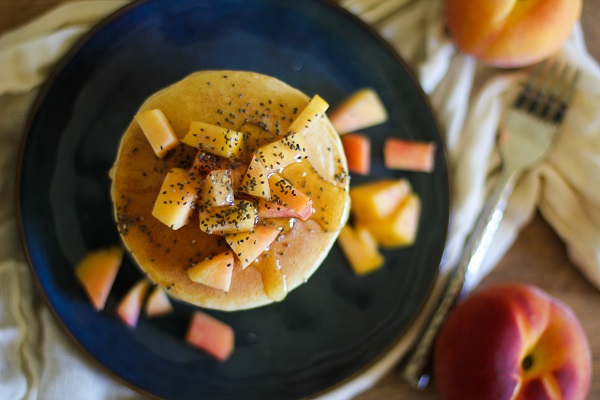 When do I not want a PB&J made with pancakes?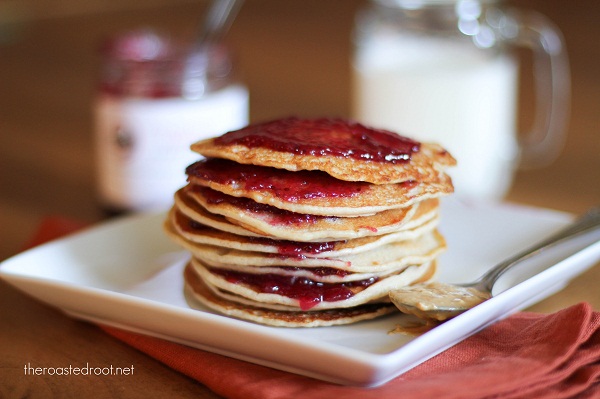 ..And from time to time, I just want to get cuh-ray-zy with coconut milk, mangoes, and walnuts.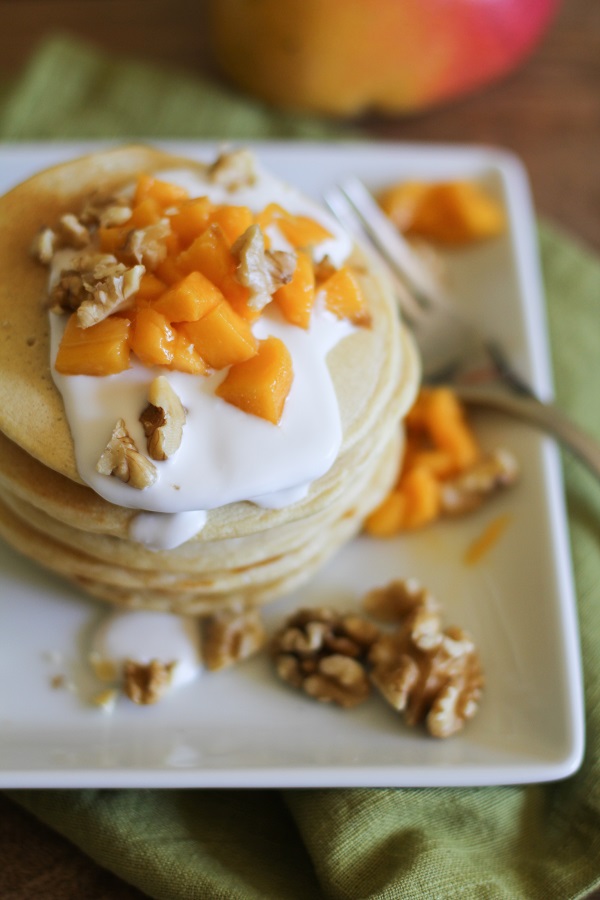 Whether we mix the flavors in, lather the flavor on top, or layer the flavor between the cakes, we're sure to have a mighty fine breakfast.
Had your fill of pancakes? The fun's just getting started, because I teamed up with Bob's Red Mill to give you ideas for taking your weekend breakfast to the next level. Head over to Bob's Red Mill to get some Pancake Topping Ideas AND two topping recipes!
MAKE PANCAKES THIS WEEKEND!