Gluten-free sweet potato muffins made with coconut flour, rice flour, and sweetened naturally with pure maple syrup for a healthful, wholesome breakfast or snack.
Photos updated 6/17/2017.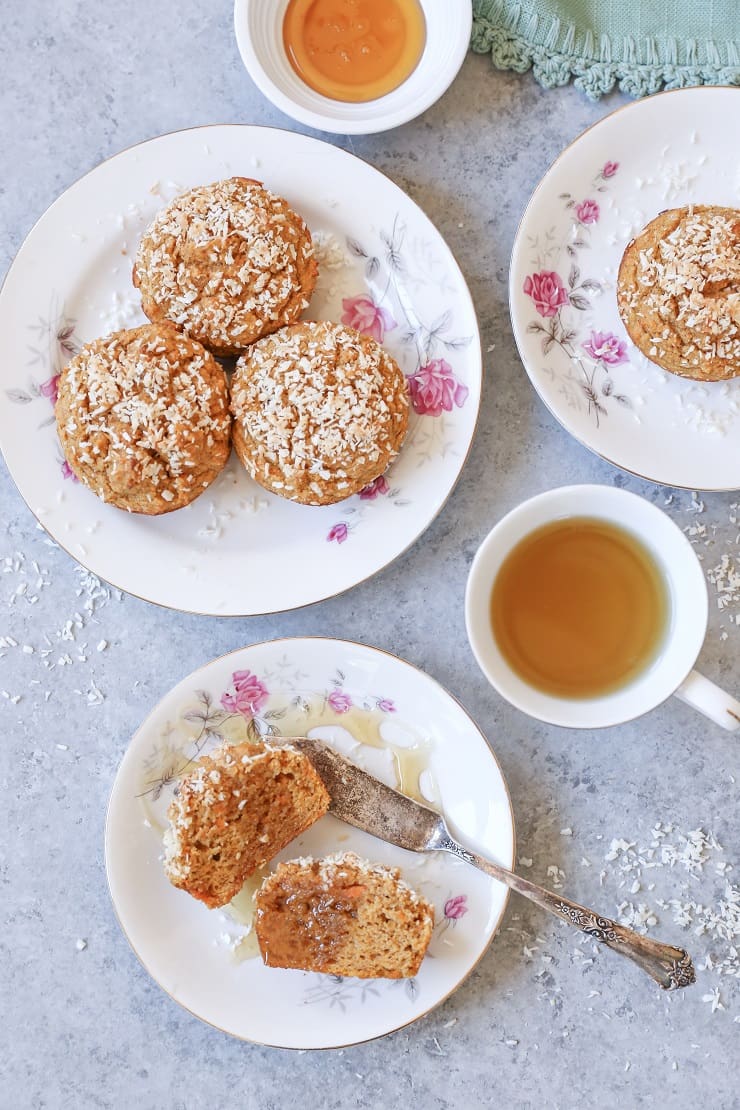 There comes a time in your twenties (27 to be exact) when things begin to dawn on you. It dawns on you that you may be less of a badass than you used to be. In some ways. And way more of a badass in other ways.
For instance, you can hold about 1/7 the amount of liquor today as you could when you were seventeen twenty-one, but you can fillet a mignon like there's no tomorrow. Take that, seventeen twenty-one year old!
You're not the bulletproof sonofabeehive you were when you were twenty-two, dating three guys at once. On the flip-side, you, my dear, have a heart now. WAY more badass than being bulletproof.
You likely would never go on that two-month long road trip again. The one during which you and your best friend slept in your car, "borrowed" continental breakfast from every Holiday Inn Express across the nation, and washed your hair three times…in two months. You probably wouldn't repeat that at twenty-seven (or maybe you would, in which case, I highly recommend you borrow continental breakfast from the Holiday Inn Express. Every day), but you certainly will listen to as much Radiolab as possible. You may not cover as much ground, but your brain is freaking badass.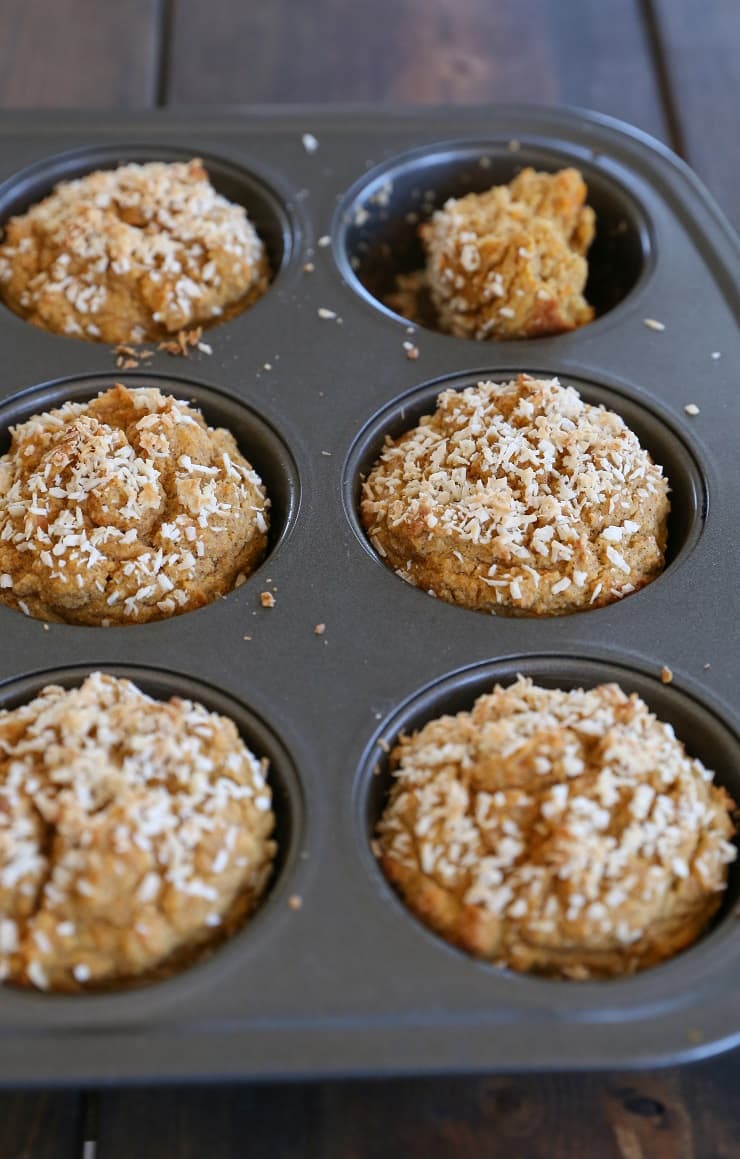 Year 25 hits and back fat happens. And. it. just. stays. there. Forever and always. It's curvature. It's the opposite of boney. It is badass.
Some days you jump off a cliff with your snowboard attached, and some days you bake muffins. It doesn't make you any less badass. It just makes you hungry.
Things change, but not these muffins. These muffins will always work out for you. They'll be warm when you need them to be, and they will be badassedly fluffy. Unless your baking powder is expired, and then wah waaaah…get new baking powder. They are, in a word: badass.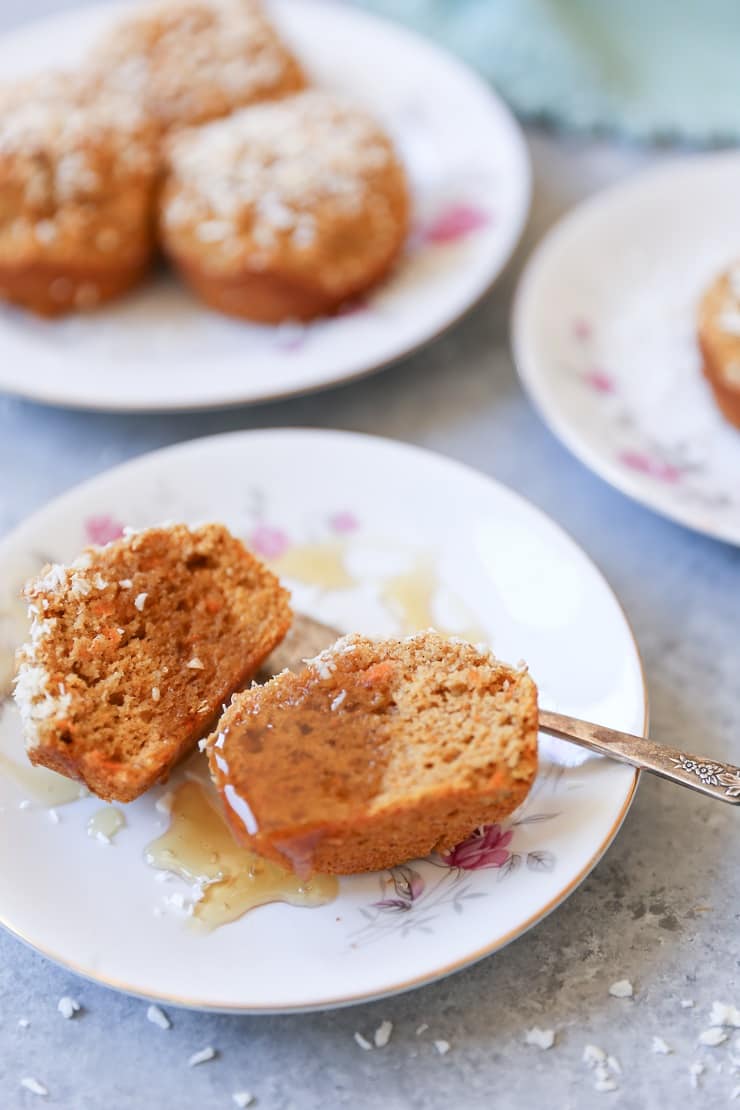 These gluten free sweet potato muffins are made with coconut flour and brown rice flour. They're also naturally sweetened using pure maple syrup, making them a healthier alternative to your run-of-the-sugar-mill muffin. Does that give you license to slather butter all over them and drizzle more maple syrup on them? Youuuu betcha.
I know what you're going to ask, and the answer is yes. Yes, you can use pumpkin for this recipe instead of sweet potato. But pumpkins are less rad than sweet potatoes. You can fact check that one up, down, and sideways, it doesn't make it any less true.
You know what would go really well with these sweet potato muffins? Roasted sweet potato soup. Now get on wit cho badass self.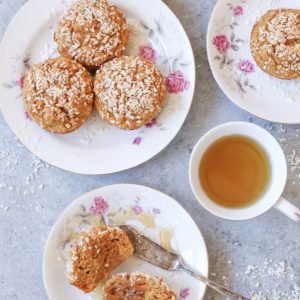 Gluten Free Sweet Potato Muffins
Print
Instructions
Preheat the oven to 400 degrees F. Poke several holes in the sweet potato with a fork and wrap it in foil. Bake it in the oven for 60 minutes or until very soft. Remove potato from the oven and allow it to cool.

When cool enough to handle, scrape the potato flesh out of the skin and mash it in a large mixing bowl (discard the skin…or eat it, I do that all the time). Note: you should end up with about 1 cup of mashed sweet potato..if there's more, you can save the rest for a different baking endeavor.)

Add the eggs, coconut milk, olive oil, and maple syrup to the mixing bowl with the mashed potato and whisk everything together until smooth.

In a separate bowl, combine the rest of the (dry) ingredients and stir together.

Pour the dry ingredients into the bowl with the wet and mix together just until combined.

Preheat the oven to 350 degrees F and lightly oil a 12-hole muffin tray (or line with muffin cups).

Pour muffin batter into muffin holes and fill ¾ of the way up.

Place on center rack in the oven and bake for 30 to 35 minutes or until muffins are golden brown around the edges and feel firm in the center when poked. Remove from the oven and allow muffins to cool 20 minutes before releasing them from the muffin tray. Serve with a dollop of butter and a drizzle of pure maple syrup or honey.
Nutrition Facts
Gluten Free Sweet Potato Muffins
Amount Per Serving (1 of 12)
Calories 141
Calories from Fat 45
% Daily Value*
Fat 5g8%
Carbohydrates 21g7%
Protein 3g6%
* Percent Daily Values are based on a 2000 calorie diet.
Original photo from this post: