Moist, fluffy, dense Paleo Coconut Flour Pound Cake made grain-free with coconut flour, tapioca flour, and pure maple syrup. This delicious grain-free pound cake recipe is made in your blender.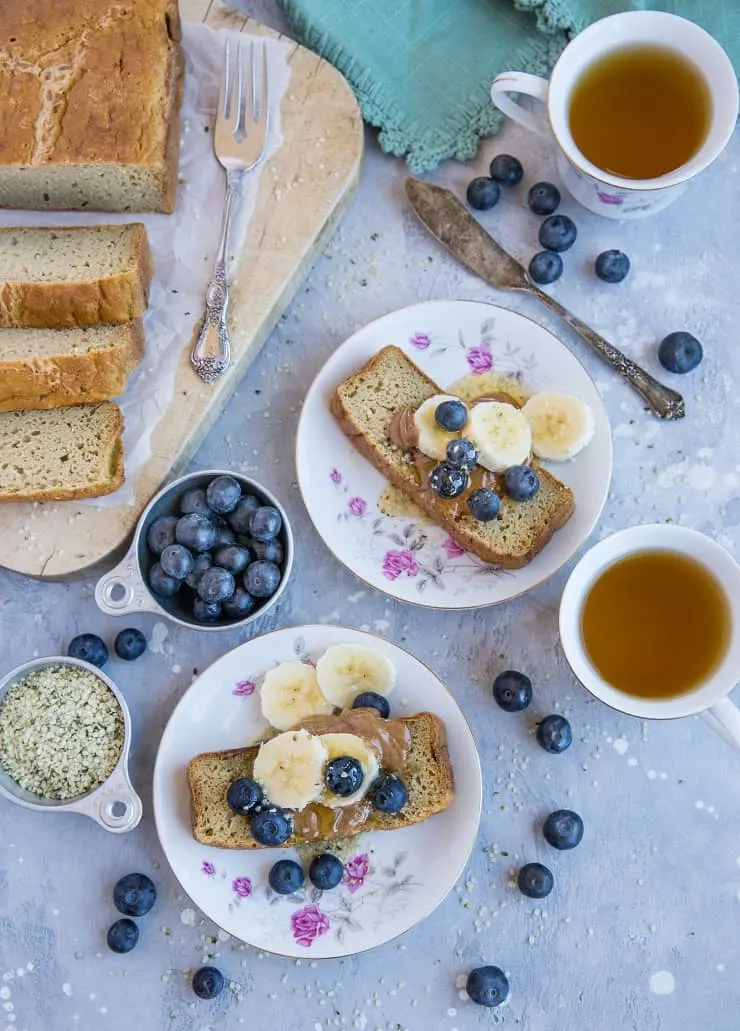 Pound cake has been one of my favorites since early childhood.
My mom would buy it from the store during the summertime and serve it up to my siblings and I with fresh berries and whipped cream. I have such fond memories attached to those experiences that even as an adult, I find myself craving pound cake.
For me, the days of buying pound cake from the store are over, but I'm 100% okay with that.
I enjoy the process of taking those childhood favorites and making them at home using ingredients that are more favorable to my digestive system.
So what we have here is a grain-free pound cake recipe, sweetened with pure maple syrup. It's fluffy, it's sweet, it has that pound cake flavor, and it's marvelous for all your pound cake needs, wants, and desires.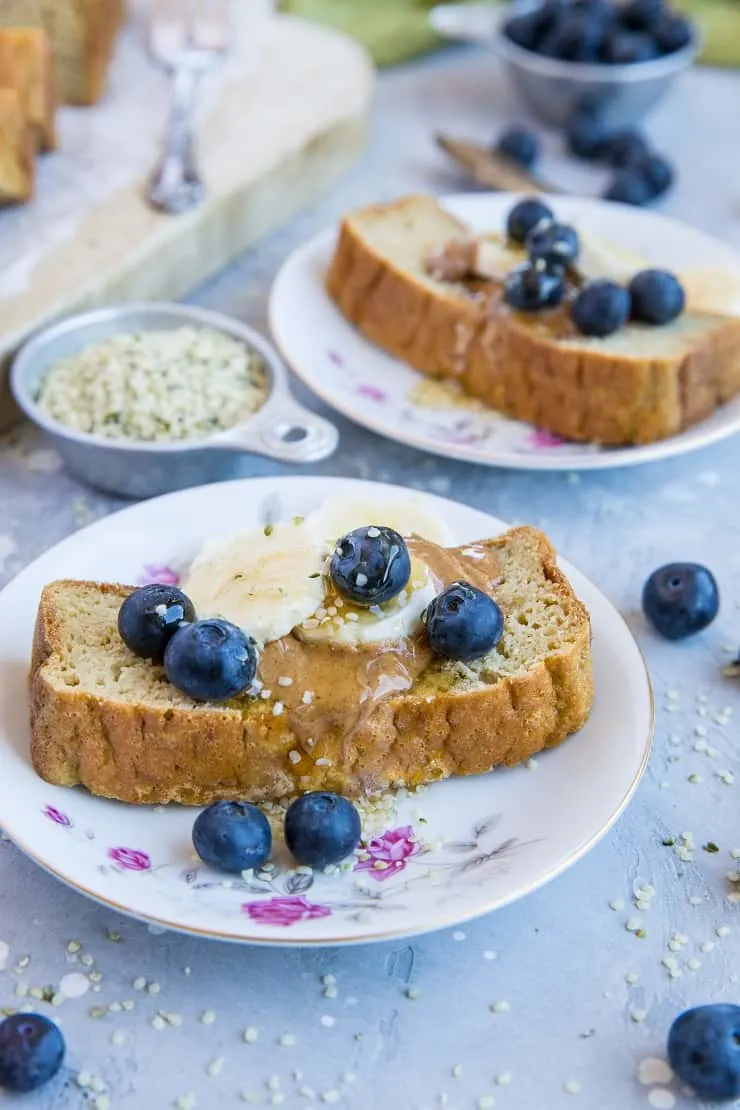 I whipped up the batter for this paleo pound cake in my blender, using coconut flour, tapioca flour, and full-fat coconut milk. So easy!
Can I Use Almond Flour?:
I know some of you may want an almond flour version of this recipe…because coconut flour is a very finicky flour, there is no easy way to directly substitute for it using other grain-free flours.
I may re-visit paleo pound cake using almond flour at some point, but in the meantime, please don't go rogue on me with flour substitutions, pinky promise? Unless you're like me and you're okay with trial and error, in which case, go wild!
Substitutions:
You can substitute arrowroot flour for the tapioca flour, but again, tapioca flour/arrowroot flour is a tough cookie to replace with anything else, as it adds amazing fluffy texture and helps hold the pound cake together.
Substitute some of the full-fat coconut milk with melted butter or ghee if you'd like. For that buttery pound cake experience, use ½ cup melted grass-fed butter or ghee and ½ cup full-fat coconut milk (instead of 1 cup full-fat coconut milk). If you can tolerate dairy, it will knock your socks off!
You can also use honey or coconut palm syrup to replace the pure maple syrup.
If you choose honey, know that you'll need to keep a watchful eye on the pound cake as it bakes, because honey has a low burn temperature and has a tendency to brown up quicker than pure maple syrup.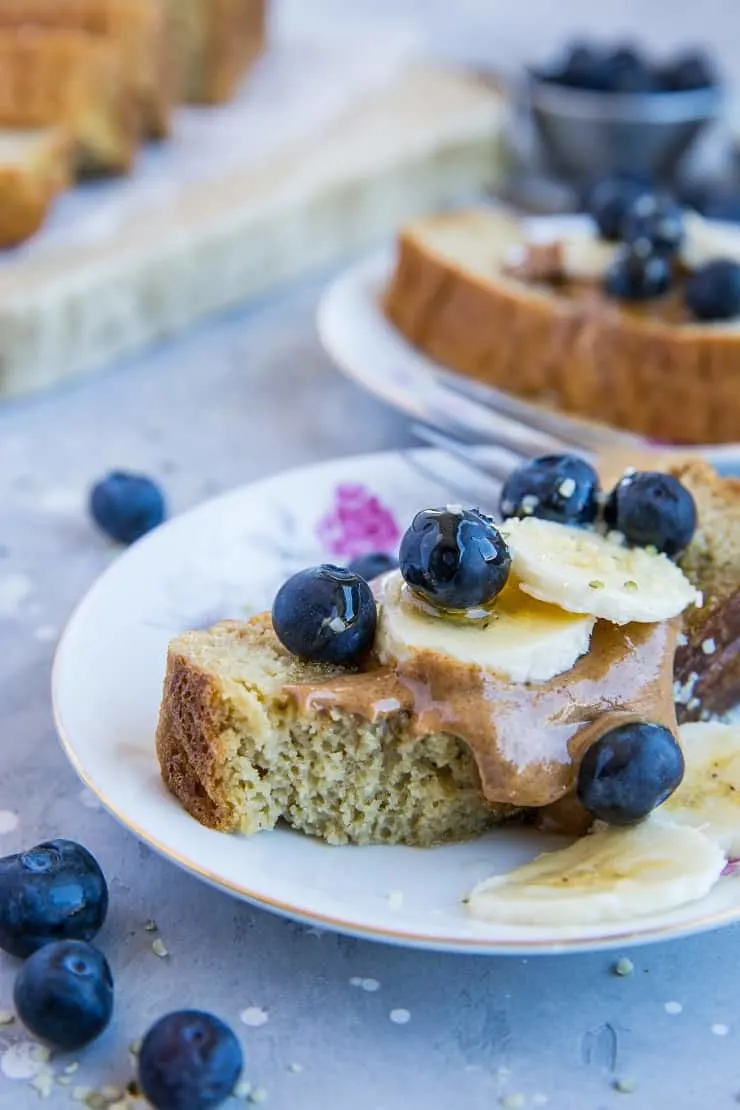 Want to make this coconut flour pound cake recipe lower in sugar??
You can go low-sugar using a zero-sugar sweetener (a sugar alcohol like erythritol or xylitol).
Simply omit the pure maple syrup, add ⅓ cup additional full-fat coconut milk, and use your favorite powdered zero-sugar sweetener, like Swerve or Stevia. I would start with 3 tablespoons, taste the batter, then add more to taste depending on your desired level of sweetness.
The way I see it, this paleo pound cake is perfect for making for your summer gatherings (4th of July, anyone??) to feed your friends and family.
Get creative with your toppings (Strawberry Chia Seed Jam and Coconut Milk Whipped Cream would be marvelous!!
You can do the jam, whipped cream, and blueberries for a little red, white, and blue action…just food for thought 😉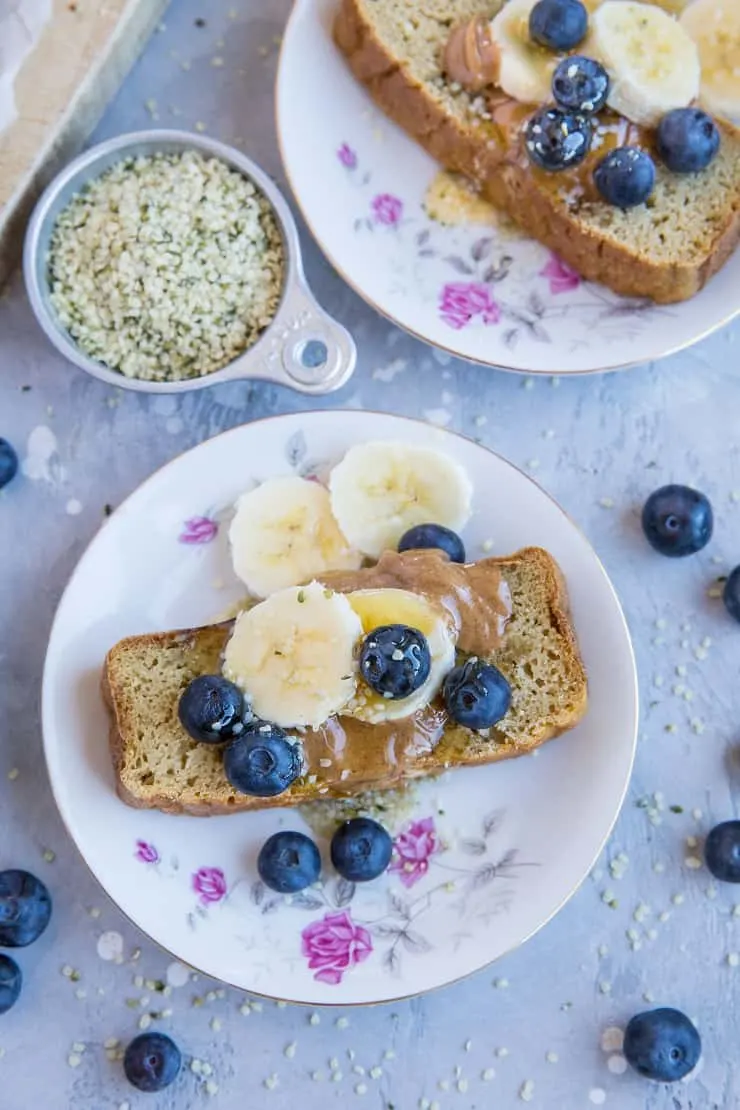 I hope you love the pound cake and make many memories in its essence 😉
My cookbook,
Paleo Power Bowls
, is now available! CLICK HERE to check it out. Thank you for your support!
If you make this coconut flour pound cake recipe, please feel free to share a photo and tag me at @The.Roasted.Root on Instagram!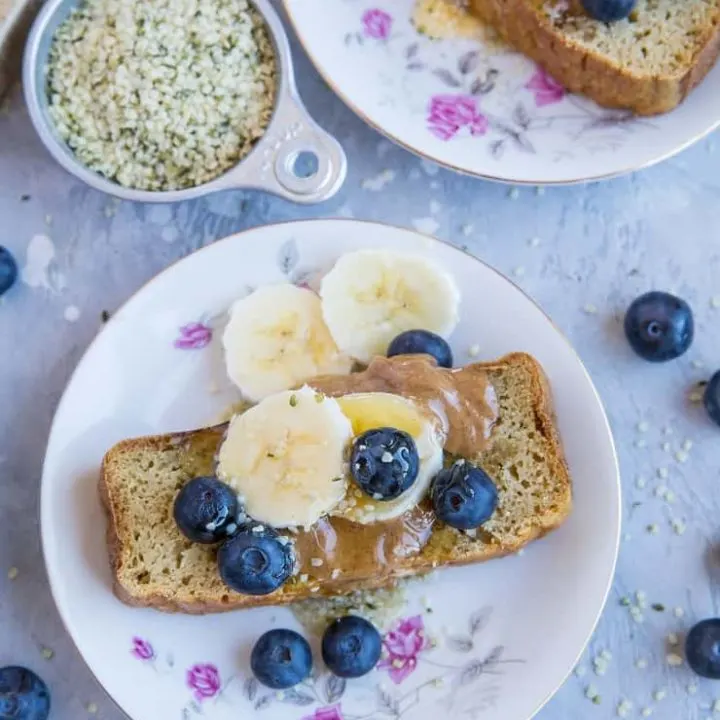 Paleo Coconut Flour Pound Cake
Total Time:
1 hour
10 minutes
Moist, fluffy, dense and delicious grain-free pound cake for all your pound cake loves!
Ingredients
6 large eggs
1 cup full-fat canned coconut milk
1/3 cup pure maple syrup
2 teaspoons pure vanilla extract
2/3 cup + 1 Tbsp coconut flour
1/2 cup tapioca flour
1/2 teaspoon sea salt
1 teaspoon baking powder
Instructions
Preheat the oven to 325 degrees F and line a 9" x 5" loaf pan with parchment paper.
Add all ingredients to a blender and blend until smooth. Transfer batter to the prepared loaf pan and smooth into an even layer. Bake on center rack of preheated oven for 1 hour, or until the loaf is golden-brown on top and feels firm when poked.
Allow pound cake to cool at least 30 minutes before slicing and serving. Serve with choice of toppings - I like almond butter, sliced bananas, blueberries, a drizzle of honey or pure maple syrup and a sprinkle of hemp seeds.
Nutrition Information
Yield

8
Serving Size

1 Slice
Amount Per Serving
Calories

197
Total Fat

9g
Unsaturated Fat

0g
Carbohydrates

22g
Fiber

3g
Sugar

10g
Protein

6g