50 Nutrient-Dense Detox Smoothie and Juice Recipes from around the web. The internet's finest cleansing smoothie and juice recipes to make you feel energized, glowy and amazing.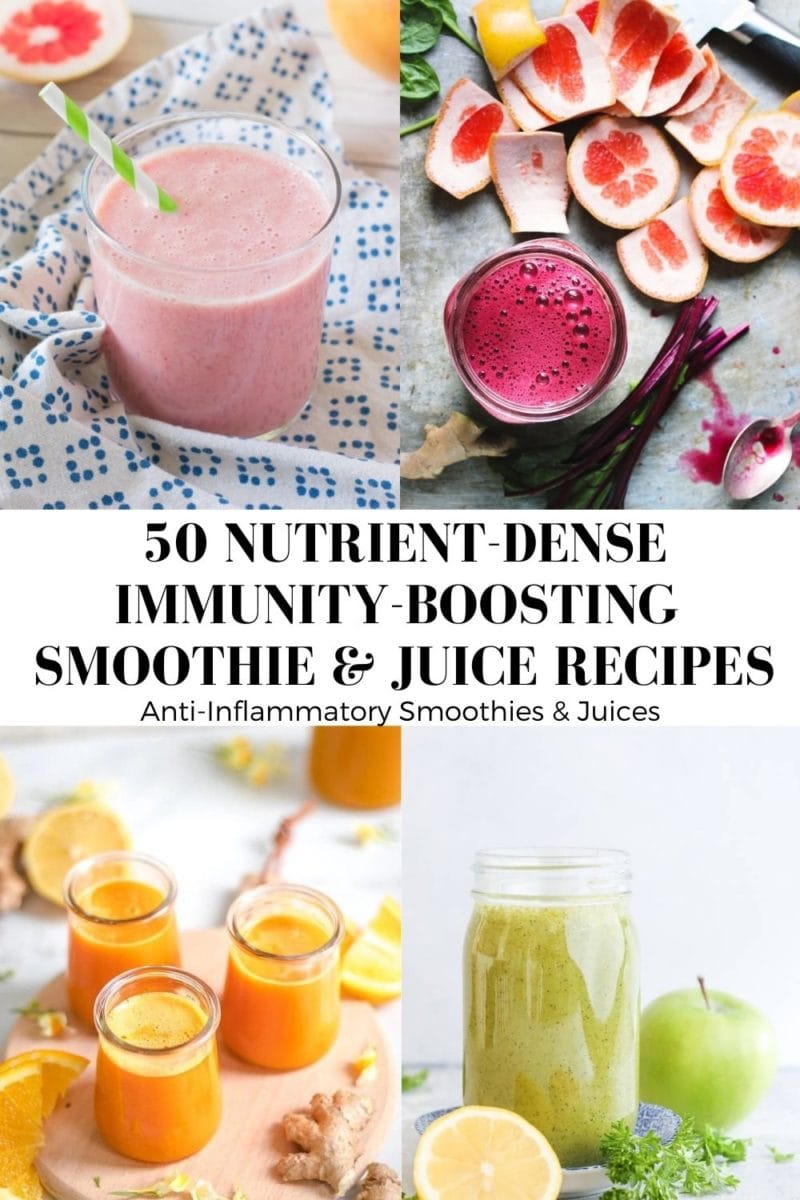 From smoothies that taste like dessert to juices that taste…well…like earth, we have a little bit of everything here!
All the colors, all the produce, all the flavors to fit anyone's nutritional needs are represented here.
Everything you need to supercharge your life with a boost of Vitamins, Minerals, and Antioxidants to keep your immune system functioning at its optimal level!
Whether you like adding veggies to your smoothies or prefer keeping them fruit based, there is something for everyone here.
This time of year, my Blender and my Juicer
get the most action they see all year.
While I'm of the belief that expensive cleanses are nothing more than a pricy way of taking in a boat load of nutrients, there is unmistakable evidence that the way the body functions is directly related to the food we do and do not put in it.
In this sense, I won't claim any of the recipes in this roundup will do something your body is already designed to do (detox), make you shoot rainbows from your eyeballs, or press the mute button on your cat when he wakes you up at 5am on a Sunday, but they will bring you a concentration of micronutrients that you may not otherwise be getting in your regular diet.
I know my diet is deficient in certain micros without the supplementation of a multi-vitamin or the occasional juice or smoothie, as I track my micronutrients in addition to my macronutrients in an app. It's actually very enlightening!
So, these recipes!
I originally posted this roundup back in 2013, so we're looking at some seriously retro and amazingly EPIC smoothie and juice recipes!
Back then, there was a lot of discussion about the detoxifying power of certain whole foods.
Since then, there have been no good studies concluding that food can help detoxify your system, though there is ample evidence that shows your body's ability to heal and perform optimally is directly proportional to the amount of inflammation present.
In this sense, putting food in the body that doesn't add to inflammation or even lowers it enables your organs to do their job more efficiently such that your immune system is functioning at a high level.
What I love most about this roundup is it brings new life to recipes that are just as good today as the day they were posted.
Now blend. Blend and juice like you have just discovered kale. 😉
Smoothies
1.) Liver Detox Smoothie from The Roasted Root – Nutritious liver detox smoothie with apples, spinach, banana, carrot, parsley, turmeric, lemon, walnuts, and hemp protein powder. This healthful, filling smoothie is packed with everything you need to help cleanse and revitalize your body.
2.) Creamy Cranberry Vanilla Smoothie from The Honour System – unsweetened almond milk, Greek yogurt, berries, and cranberry powder give this nutritious smoothie an antioxidant punch!
3.) Banana Pineapple Green Drink from Rawmazing – a simple, powerhouse smoothie with only 4 basic ingredients!
4.) French Toast Smoothie from Produce on Parade – This dreamy smoothie really tastes just like French toast. It has that perfect eggy, maple syrup, and sweet vanilla flavor that you find only in french toast. I might have made this for dinner, but breakfast was clearly on my mind.
5.) Pumpkin Pie Green Smoothie from Hummusapien – Canned pumpkin, frozen bananas, chia seeds, spinach, and almond milk make up this simple recipe!
6.) Lucky Green Smoothie from Natural Sweet Recipes – Revitalizing and cleansing smoothie with avocado, apple, kale, spinach, orange juice, and more! One of those green smoothies that packs a huge nutrient punch!
7.) Glowing Green Smoothie from Savy Naturalista – A perfectly sweet treat of a smoothie to make you glow from the inside out!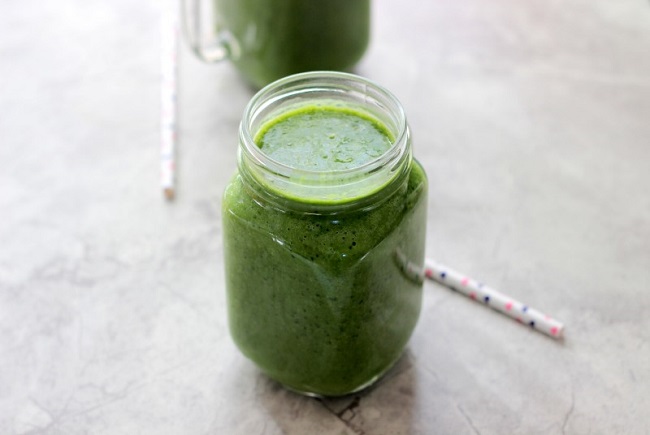 8.) Radiance Boosting Coconut Kale Smoothie from Making Thyme for Health – Coconut yogurt, bananas, kale, and more, this smoothie has everything you need to feel great!
9.) Butternut Squash Smoothie from Edible Perspective – Have you ever tried a smoothie with butternut squash?! This one's pure gold! Coconut milk, peanut butter, cinnamon, apples (and more!) make this an inviting, nourishing beverage.
10.) Maple Walnut Coffee Smoothie from Eats Well with Others – Walnuts, oats, coffee, stevia, dates, and almond milk make for a creamy, decadent smoothie that is loaded with delicious nutrients!
11.) Blueberry Basil Power Smoothie from Dishing Up The Dirt – Berries and herbs marry happily in this antioxidant rich recipe!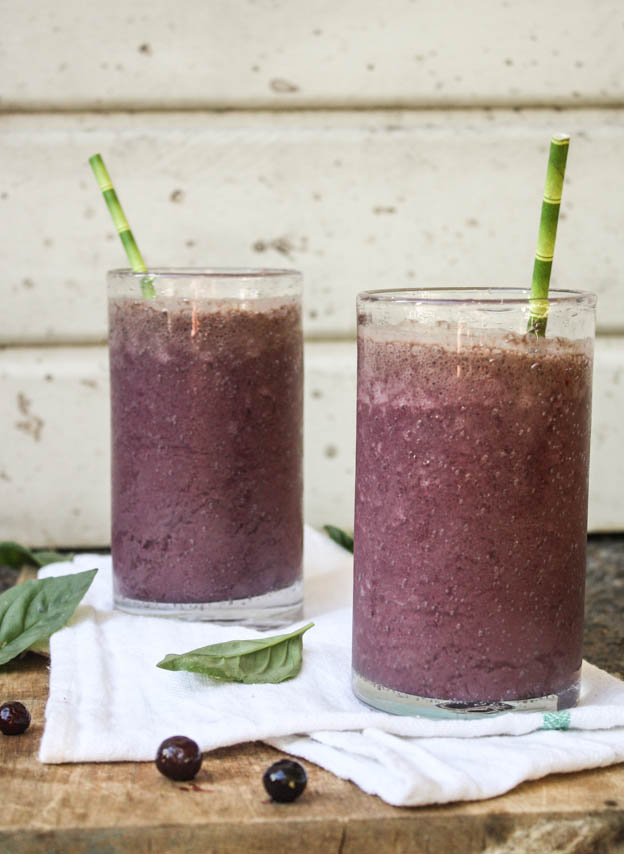 12.) Pina Colada Smoothie from An Edible Mosaic – This sweet and creamy Pina Colada Smoothie recipe is a delicious, healthy mocktail style smoothie. Surely, if you'd like to turn it into a mocktail, you certainly can with a splash of rum!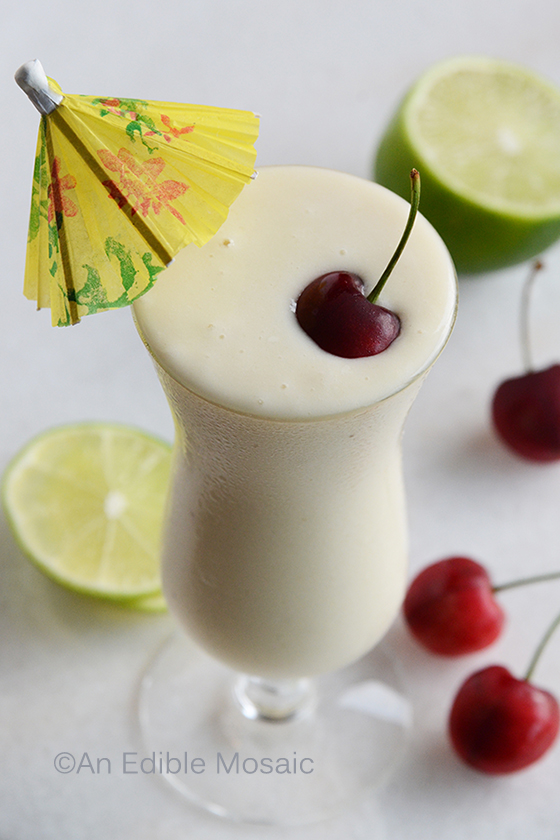 13.) Dairy-free Almond Cacao Smoothie from The Healthy Apple – Almond milk, bananas, oats, and more turn this beverage into a substantial meal replacement!
14.) Good Digestion Smoothie from The Roasted Root – Sweet, refreshing rejuvenating blueberry mint pineapple Good Digestion Smoothie – a tropical protein smoothie designed to keep your digestion on track!
15.) Cherry Almond Smoothie from Baked Bree – Almond milk, cherries, cinnamon, honey (and more!) bring vibrant, sweet, creamy flavor to this smoothie that tastes like dessert!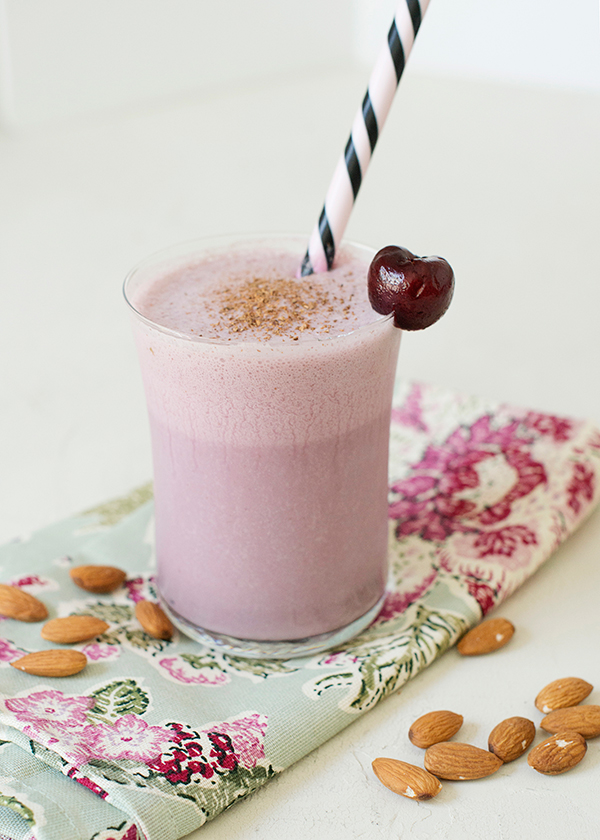 16.) Vegan Detox Green Monster Smoothie from Ambitious Kitchen – Strawberries, cucumber, banana, and kale pack a hydrating, cleansing punch!
17.) Banana Peach Almond Smoothie from Boulder Locavore – Strawberries, peaches, banana, almond milk, and hemp seeds generate an amazingly refreshing and sweet treat in a glass!
18.) Strawberry Pineapple Smoothie from Center Cut Cook – The simple combination of strawberries, pineapple and honey makes for an antioxidant-rich hydrating elixir!
19.) Green Orange Dreamsicle Smoothie from Oh My Veggies – Oranges, kale, and coconut milk make for a citrusy beverage that tastes just like a creamsicle!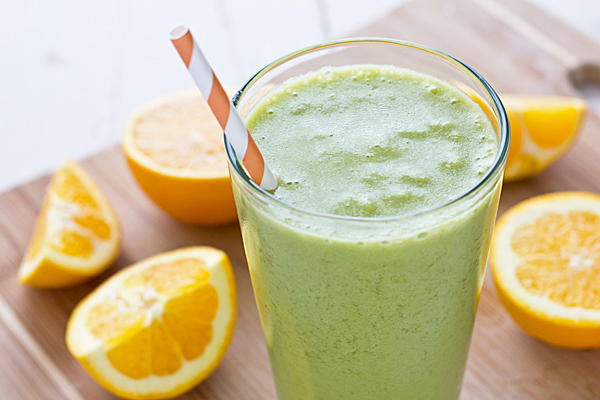 20.) Apple Pie Smoothie from Hummusapien – Apples, oats, cinnamon, and almond milk bring a drink that tastes like actual apple pie!
21.) Coconut Lime Mango Smoothie from Making Thyme for Health – Vanilla yogurt, banana, mango, lime juice, and more! A smoothie that will take you on a tropical vacation!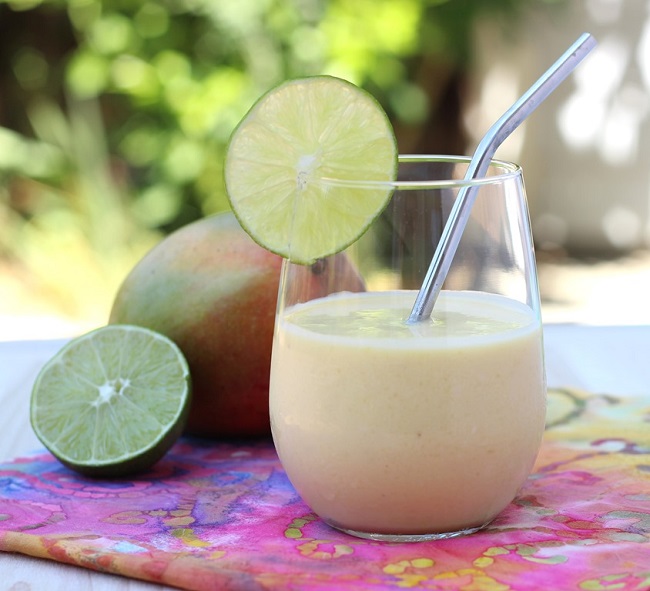 22.) Chocolate Avocado Smoothie from Texan Erin – This chocolate avocado smoothie is amazingly healthy, quick and simple, and outrageously creamy. And you won't even taste the avocado, it's all chocolate and banana! Naturally gluten-free with paleo and vegan options.
23.) Blueberry Ginger Peach Smoothie from The Lemon Bowl – Peaches, blueberries, banana, ginger, protein powder and flax seeds make for a delicious meal replacement smoothie!
24.) Grapefruit Smoothie from Kitchen Simplicity – Grapefruit, strawberries, banana, yogurt, orange juice, and vanilla extract make this tangy, creamy sweet treat an absolute delight!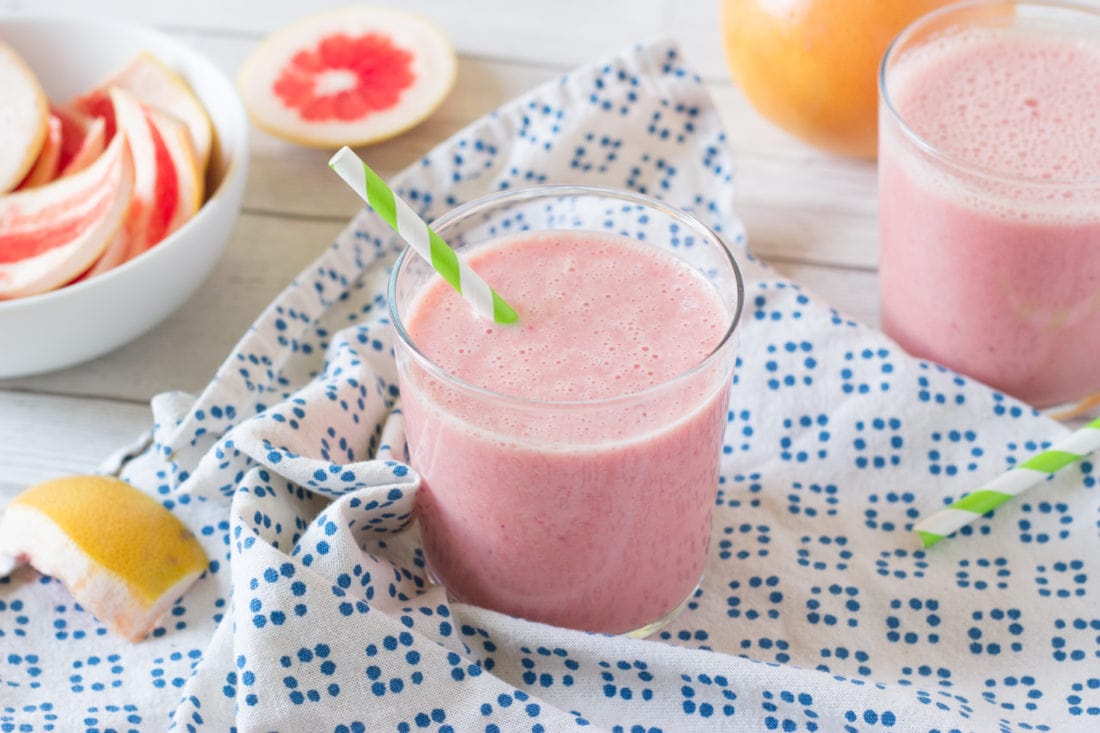 25.) Almond Antioxidant Smoothie from Barefeet in the Kitchen – Berries, honey, and almond milk make this simple recipe a nutritious and delicious breeze to make!
26.) Orange Date Smoothie from Running to the Kitchen – Dates, orange, coconut cream, and almond milk make for a creamy dreamy zesty smoothie!
27.) Ginger and Peach Green Smoothie from Love and Olive Oil – Cucumber, mango, orange juice, ginger, spinach and yogurt load this smoothie with flavor and nutrients!
28.) Carrot Cake Smoothie from The Roasted Root – This Carb-Conscious Carrot Cake Smoothie is a marvelous breakfast, snack, or treat! It's perfectly creamy, sweet, warmly-spiced, and a pure joy to the last sip.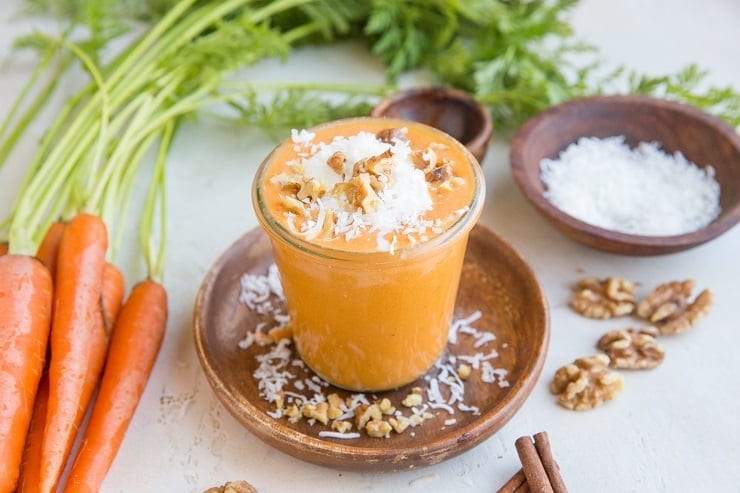 Juices

29.) Good Digestion Celery Juice from The Roasted Root – Homemade celery juice designed for hydration and good digestion made with cucumber, orange, and lemon. This powerfully nutritious celery juice is great for restoring digestive balance, preventing sickness, and replenishing electrolytes.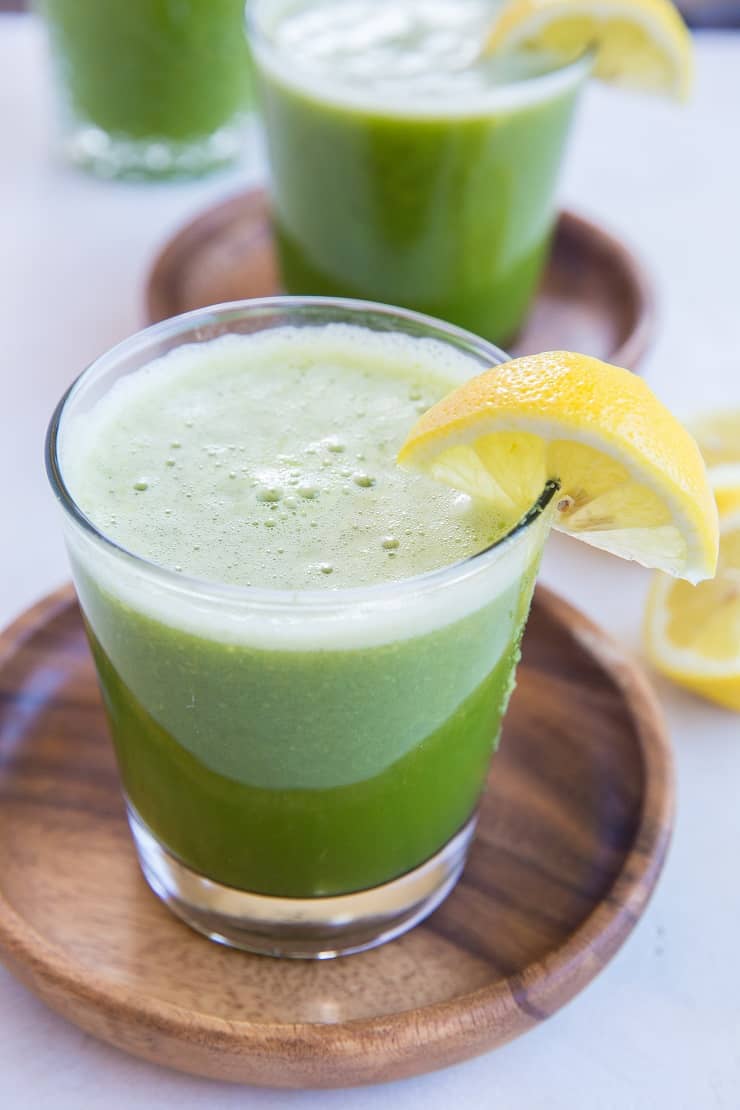 30.) Pineapple Ginger Paradise from Delicious House – Pineapple, mango, apple, lime, and ginger make this a zingy, sweet juice!
31.) Carrot Apple Ginger Juice from The Roasted Root – Just as the title suggests, all you need is carrot, apples, and ginger to make an intoxicatingly tasty anti-inflammatory juice!
32.) Fennel & Apple Detox Green Juice from Tastes Lovely – Spinach, mint, cucumber, apple and fennel generate a powerful cleansing drink!
33.) Busy Bee Detox Juice from Courtney out Loud – Carrots, lemon ginger, celery, cider vinegar, and bee pollen win you an incredibly healing elixir!
34.) Cool as a Cucumber Beet Juice from Making Thyme for Health – beets, apples, and cucumbers make for an equal parts yummy and detoxifying juice!
35.) Every Day Detox Juice from The Chalkboard – Pineapple, orange, cilantro and jalapeno bring a powerful antioxidant and Vitamin-infused kick!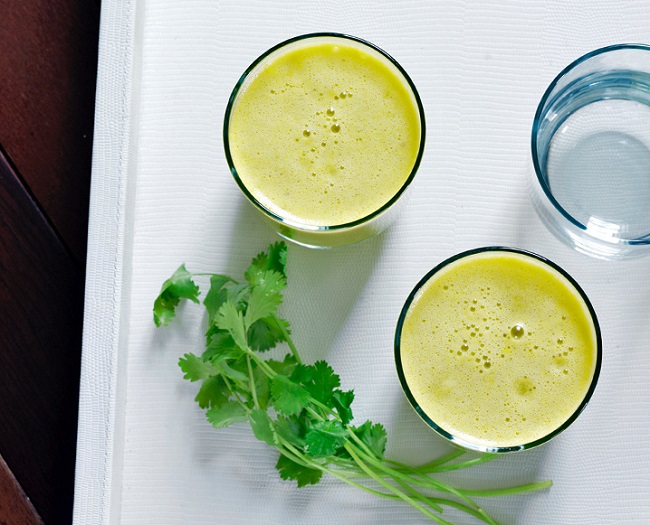 36.) Beet Juice and Juicing without a Juicer from The Roasted Root – Want to make beet juice but don't own a juicer? Here is how to make beet juice in a high-powered blender without a juicer.
37.) Liver Detox Juice from Young and Raw – Beets, fennel, carrots, and lime give your liver a boost in this liver detoxifying supportive juice.
38.) Beet Grapefruit Green Juice from With Food and Love – Beets, grapefruit, spinach, celery, and ginger make a powerfully hydrating and cleansing drink!
39.) Pineapple Detox Juice from Elephant Journal – Pineapple, cucumber and aloe vera juice make for a cooling, refreshing drink that's marvelous for digestion and hydration.
40.) Orange Cream Juice from Project Sapphire – Sweet potato, carrots, clementines, and almond milk formulate a juice that is citrusy and creamy!
41.) Green Juice in a Blender from Vegan Spoonful – Kale, apple, ginger, lemon, and mint make up a wildly colorful and nutritious green juice!
42.) Spinach Shots from In the Little Red House – Get all your daily spinach in one shot with an apple juice chaser! These shots go down real nice!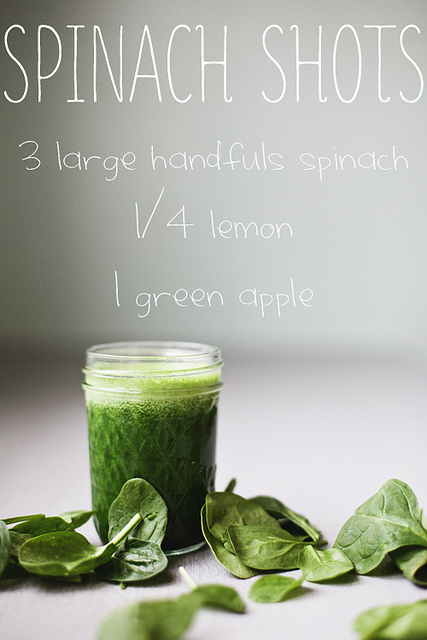 43.) Red Reviver from Baby Dickey – Carrot, beet, cabbage, tomato, bell pepper, and pineapple make a funky fresh juice that is out of this world!
44.) Orange Broccoli Juice from To a Healthy Family – A salad in the form of juice! Cucumber, bell pepper, tomato, parsley, and lemon win you all the awards.
45.) Juice Fast Recipes from Etto Design Blog – Inspiration for all sorts of juice flavors right here for those looking to do a juice cleanse.
46.) Best Immunity-Boosting Juice to Fight Cold and Flu from Two Spoons – Whether you're trying to avoid catching sick, or you're trying to get over your sickness, this little drink will do the trick to fight away those bugs. Packed with antioxidants and vitamin-c. And bonus, it's really tasty to sip on this healthy juice.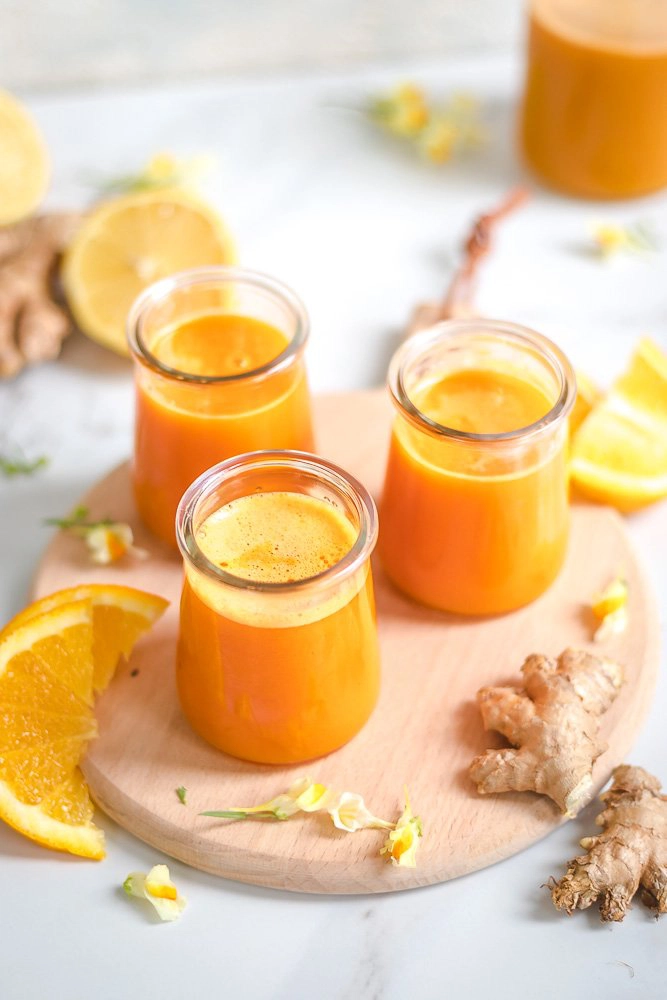 47.) Ginger Cucumber Detox Juice from Louisiana Bride – Cucumbers, ginger, lime, parsley, and cayenne make for an easy go-to cleansing detox drink.
48.) Plum and Ginger Detox Juice from Archana's Kitchen – Plums, ginger, and honey, make for a sweet and unique drink with a little kick!
49.) Cranberry Pomegranate and Kale Juice from Healthy Blender Recipes – Pomegranate arils, kale, cranberries, pear, ginger, and mint yield a flavorful antioxidant boost!
50.) Turmeric Juice and Shots from Willamette Transplant – An easy tutorial on how to make turmeric shots with fresh turmeric root.
And that's it, folks!
I hope you love these recipes! Feel free to drop a comment below and let me know what you try.
If you're interested in more smoothie recipes and trying your hand at fermenting probiotic drinks at home, check out my cookbook, Delicious Probiotic Drinks.