Basic tips on pairing wine and cheese for the perfect bite. Turn your next gathering into a lovely wine and cheese pairing!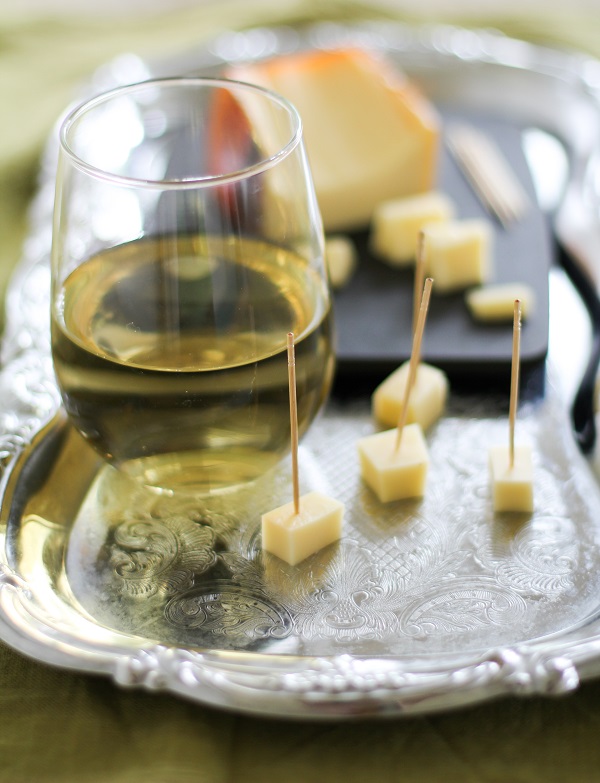 Basic Tips For Pairing Wine and Cheese:
Opposites do not attract in the case of cheese and wine pairings. Pairing similar flavors is the way to go. A smoked cheese, for instance, pairs well with a medium to full-bodied earthy red wine, whereas softer creamier cheeses (such as brie), work great with white wines. Bleu cheese should always go with a big, bold wine such as a Bordeaux varietal (Cabernet Sauvignon, Malbec, Petit Verdot)
White and bleu do not mix! While there is always plenty of room for personal tastes and preferences when it comes to pairing wine and food, bleu cheese and white wine tend to make a toxic combination. This pairing is outlawed in our tasting room.
Younger cheeses should be paired with lighter bodied wines (whites or lighter reds such as Pinot Noir and Grenache), as their flavor tends to be more mild than aged cheese. When younger cheeses are paired with bold wines, the flavor gets lost in the wine and the two do not complement each other.
When going through a cheese and wine pairing flight, follow the same principals as though you were doing a beer tasting or wine tasting – start with the softer-flavored cheeses paired with the lighter white wines, moving to the medium-bodied cheeses and reds, followed by bold cheeses and reds, followed by port wines.
Topping cheese with various jams, chutneys and honey is a GREAT idea! Bleu cheese and honey are a stellar combination, and goat cheese and fig jams/chutneys are great together! Also consider pairing cheese and wine with nuts and fruit, such as marcona almonds, walnuts, cherries, raisins, etc.
When serving the softer cheeses on a cracker, make sure the cracker does not contain a great deal of herbs or spices, as it will overpower the cheese. Thin wafer-like crackers are best for serving cheese.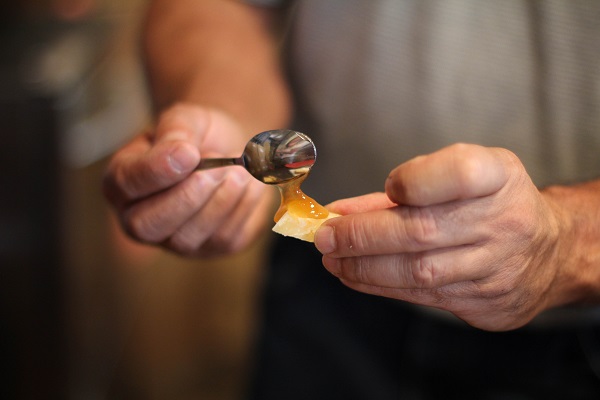 Also, check out How to Make a Legit Charcuterie Board