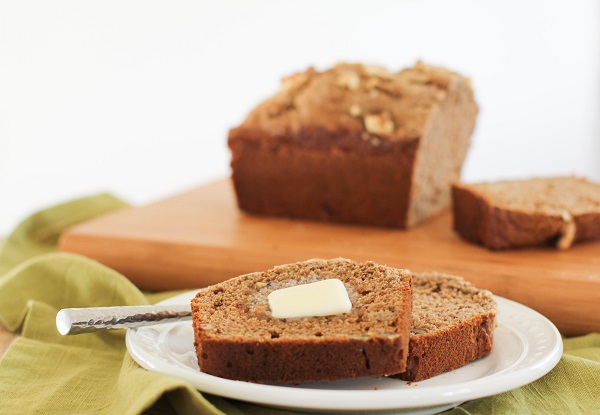 My wires have been crossed for about a month now. Could you tell? Proooooobably.
My Magical Mister Mistoffelees wire-uncrossing electrician seems to have more important fires to extinguish, because here I am, wires all crossed, spoon-feeding myself peanut butter, mixing up my days of the week, trying to hold my head above water, feeling a little uninspired to create new recipes.  During these busy periods of brain malfunction, tiredom, and overall I-need-a-vacation-ville, I tend to lean heavily on my pals.
Remember when I told you all about my dear friend Stephie from Eat Your Heart Out?  I gabbed about her when I posted my Buckwheat Cherry Sourdough Pancakes a couple of weeks ago. She's not only a wonderful human being, but is a damn good cook, excellent baker, and even though we live across the country from one another, I have tied myself to her hip. I wwwuuuuuuv her. Stop it.
My late-night sourdough consultant, Miss S., made me want to play Vegan Sourdough Banana Bread like a banjo, so I decided to lean all up on Stephie's recipe, and here's what happened.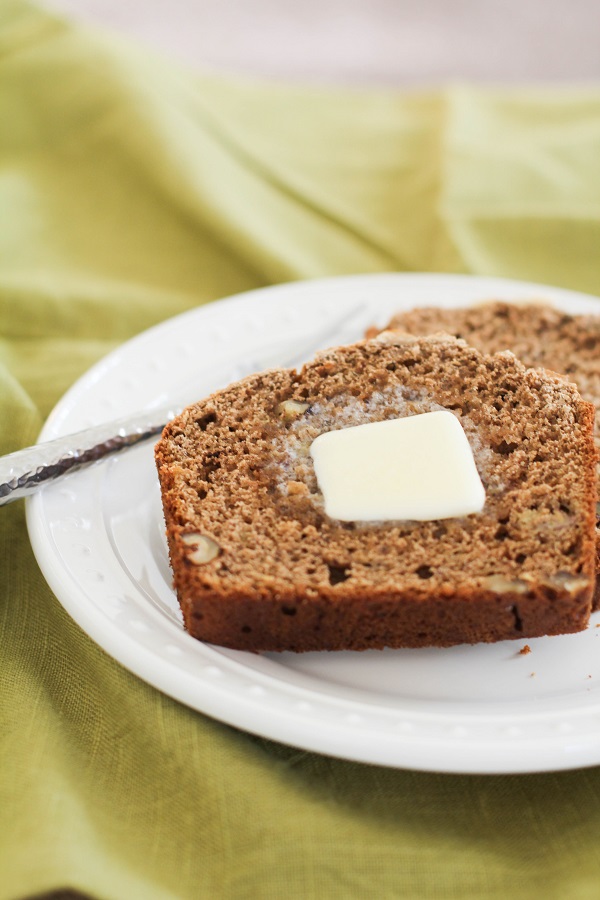 UGH!
I followed Stephie's Vegan Sourdough Banana Bread recipe exactly how she shows it, except I added some cinnamon to the batter and used walnuts instead of pecans only because my freezer is full of them. She mentioned sprinkling nuts and sugar on top of the bread before baking, so I followed suit. It's a real game changer!
This bread makes the perfect breakfast and snack. It's not overwhelmingly sweet, which I like, and is glorious with melted butter and honey. You can definitely taste some sourdough flavor, which makes the bread taste rich and unique. Like in an I'll-never-eat-normal-banana-bread-again sort of way.
For you non-vegan folks, you can replace the "egg substitute" (which in Stephie's recipe is water plus ground flax) with an egg (or two!).
Get up on it, you's! Get on your banana loaf!
Recipe: Vegan Sourdough Banana Bread