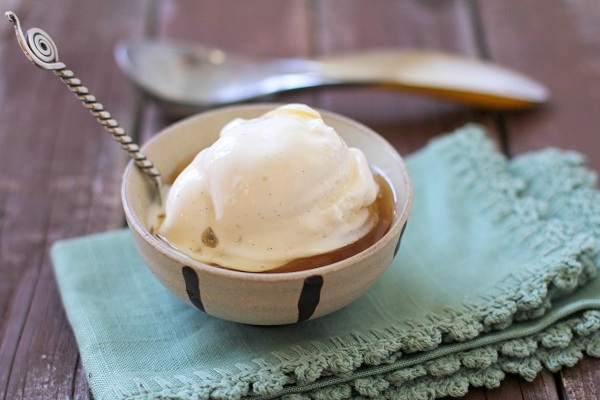 There's a complicated reason why avoiding frozen yogurt shops is a priority of mine. Hear me. Proper utilization of empty space is a thing for me. Empty or un-used rooms must have a purpose. What about a guest room, you ask? Malarkey! It must double as an office, yoga room, glass blowing studio….Must. Fill. Space. Efficiently.
Writing large enough in a birthday card to fill up the whole blank part is required and gives the appearance of caring. Even if filling up the card means writing as large as a second grader. The page where the Hallmark writing is also needs a stick figure caricature of the things that define our (our meaning you and me, you being the person receiving the card) relationship. This is optional but is good practice.
Empty bowl? Must fill er up. No matter how large the dern thing is. This is exactly why going out to frozen yogurt is the worst idea on the planet for me. Have you seen the fro yo bowls? They can fit a pound and a half of yogurt, I'd know. This is why I avoid fancy fro yo shops in spite of their delicious splendor.
Couple my need to fill empty space with chronic indecision and the need to exercise allllll my options and you end up with an over-flowing bowl of 4 yogurt flavors, 8 toppings (none of which go together by any stretch of the imagination), 4 sauces and the most confused and overwhelmed look on my face.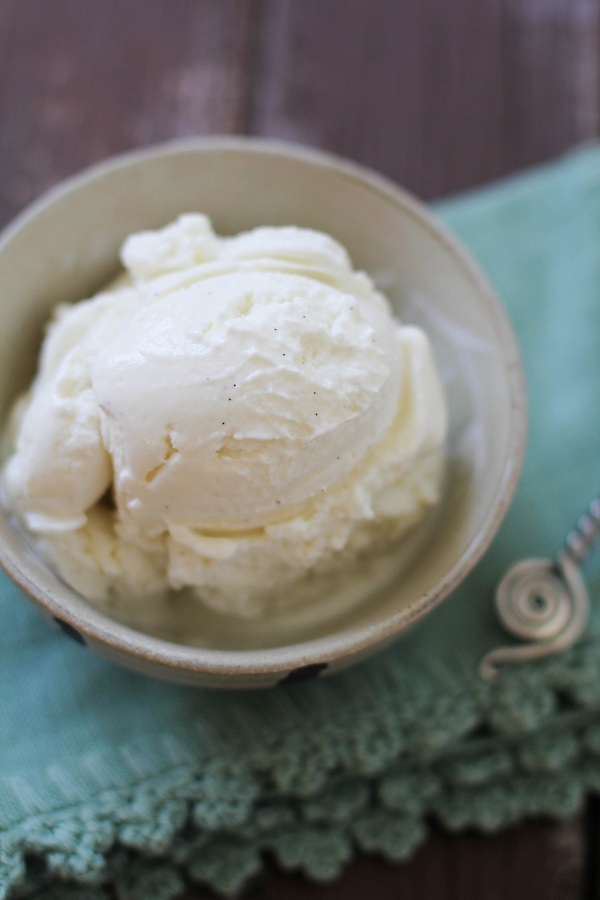 Those of you who facebook or instagram photos of your fro yo choosings have more will power than The Little Engine That Could…because you look at your yogurt bowl and say, "wow, what a treat!" And I look at your yogurt bowl and say, "there's about a pound of yogurt missing from that bowl."
I may have banned myself from the high school hang-out mecca of universe, but that gives me a good reason to make frozen yogurt at home. I have a section on homemade yogurt in my Delicious Probiotic Drinks cookbook, which means lately I tend to have a flavor or two of yogurt on hand.
This three-ingredient frozen yogurt is no more complicated than mixing store-bought or homemade plain whole milk yogurt with honey and the scrapings of a vanilla bean. Pour it in your ice cream maker, et viola! A treat that won't make you question your sanity.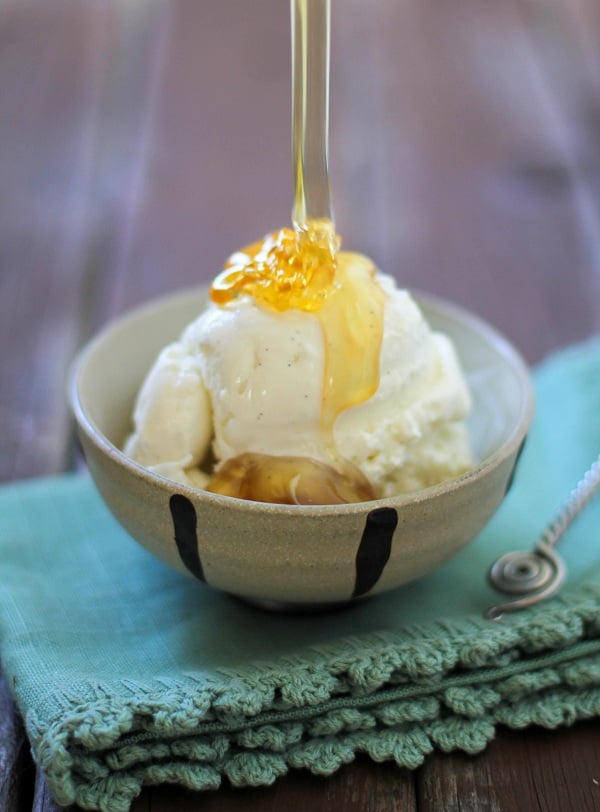 Vanilla Bean & Honey Frozen Yogurt
Vanilla Bean & Honey Frozen Yogurt is a delicious healthier dessert that's rich and creamy and full of health benefits. A delicious high-protein frozen yogurt recipe!
Ingredients
32

ounces

plain whole milk yogurt*

1

vanilla bean

scraped

1/3

cup

honey + more for serving

Walnuts for serving
Instructions
Add the yogurt and honey to a bowl and stir together until completely combined. If your house is cold and the honey is solid, you can heat the honey slightly on the stove just until it's pourable.

Carefully slice an incision down the whole length of your vanilla bean. Open the bean and using a dull knife, scrape the small black specs out of the bean and add them to the bowl with the yogurt and honey.

Mix everything well and pour mixture into your ice cream maker and follow the instructions according to your maker.

Serve immediately after frozen yogurt is ready with honey drizzled on top and walnuts.
Notes
*homemade is fine as long as it's whole milk
For best results, serve the frozen yogurt immediately after it's finished in the ice cream maker. Save leftovers in a freezer-safe container, but note that you'll need to thaw the yogurt out for quite some time before it's soft enough to serve
Nutrition
Serving:
1
Serving (of 3)
|
Calories:
288
kcal
|
Carbohydrates:
44
g
|
Protein:
31
g