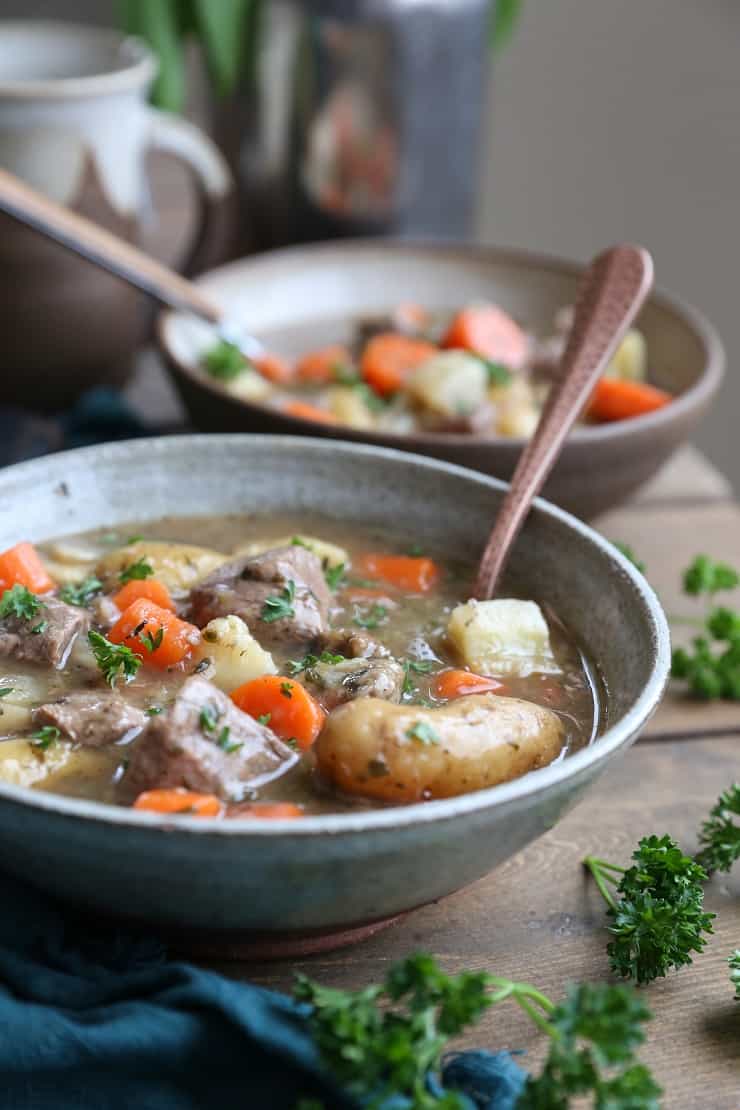 Instant Pot Lamb Stew with Root Vegetables is a hearty comforting meal. This post includes instructions for preparing the recipe on the stove top for those who don't own a pressure cooker!
Three of my greatest loves in life are lamb, root vegetables, and stew. Combine this love trifecta together and badda bing, badda boom, you have an ultra appealing bowl of comfort!
This hearty Instant Pot Lamb Stew recipe is so easy to prepare – even for those of you who have never made stew in your life! Not to mention, it is an amazing crowd-pleaser for those evenings you're entertaining guests or simply serving the whole family.
Meal preppers? You'll go WILD! Not only does this recipe make enough to eat on throughout the week, but the stew gets even better as it sits – perfect for making ahead of time!
If you don't own a pressure cooker, no sweat! I have included stove top instructions in this post using a Dutch oven or pot.
Let's hop to it!
Read More

about Instant Pot Lamb Stew