Baked root vegetables are the best things that have come out of your oven since sliced bread.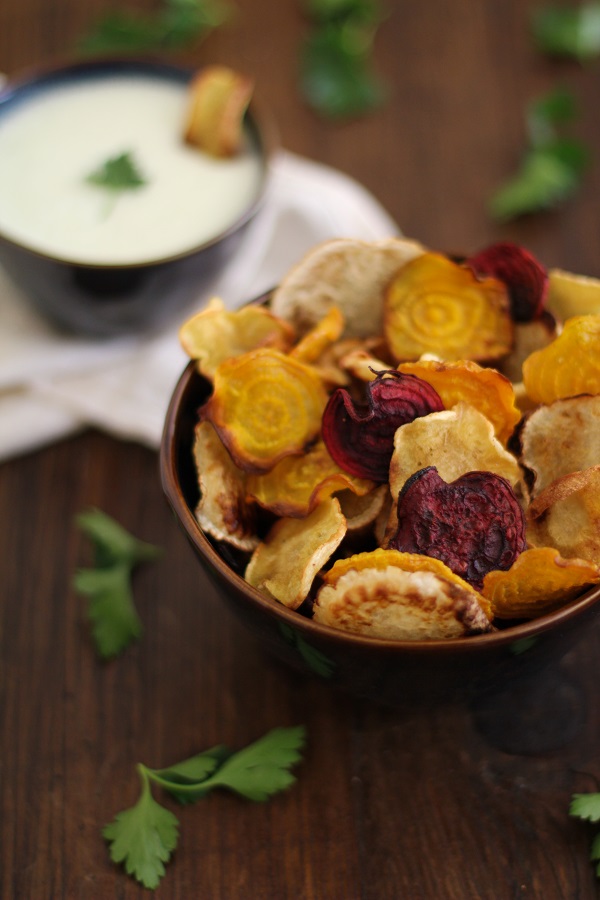 This won't come as a shocker, but I prefer acquiring kitchen appliances over all other things in life. Cars? Purses? Shoes? Foggedaboutit. But a nice whatchamacallit to facilitate my kitchen musings? I'm down. It's true. I haven't exactly contributed to luring our economy out of the pits of depression via my wildly outrageous spending habits. I will, however, slice up some veggies and roast them in the bakery oven for the mad peeps.
A few weeks ago, I purchased a mandolin slicer – – – > a De Buyer Kobra Slicer
 to be exact. With smooth, sleek efficiency, it slices thinly, evenly, sexily. I've never seen such a perfectly sliced vegetable. What do you do with a perfectly sliced vegetable, you ask (in your best Sherlock Holmes voice…whatever that sounds like)? You make chips out of them!!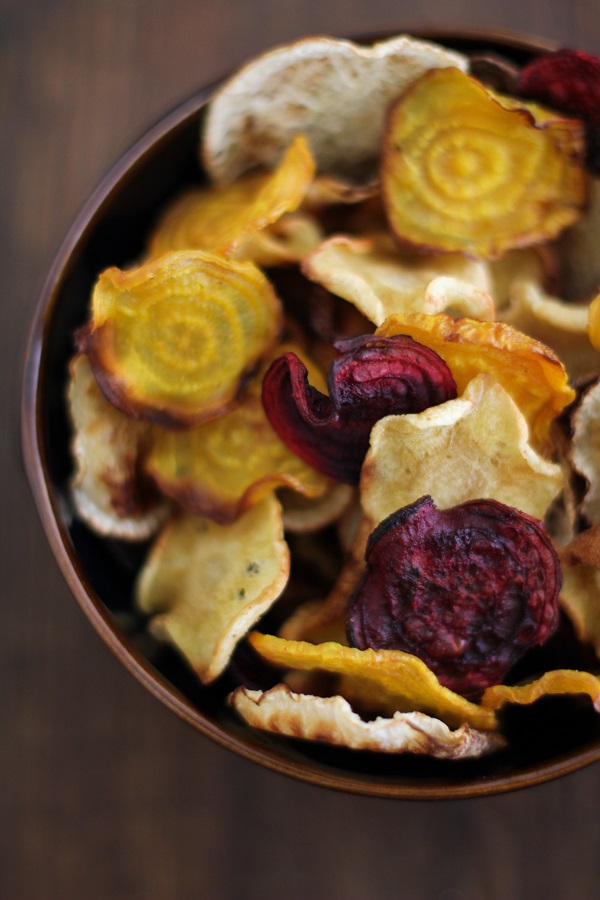 I certainly hope you've been craving roots because between Monday's Roasted Beets with Orange-Tahini Dressing and these root chips, you've got great bunches of root vegetables flying at your face from all angles!
Have you had yourself a root chip? Do you like things that go snap, crackle, pop? Do you like a good hippity dippity?  Great! These crispy oven-baked root chips with dipping sauce are your jam!
Need a little crispity crunchity in your life? Scamper over to Oh My Veggies for my Baked Root Vegetable Chips with Buttermilk-Parsley Dipping Sauce!