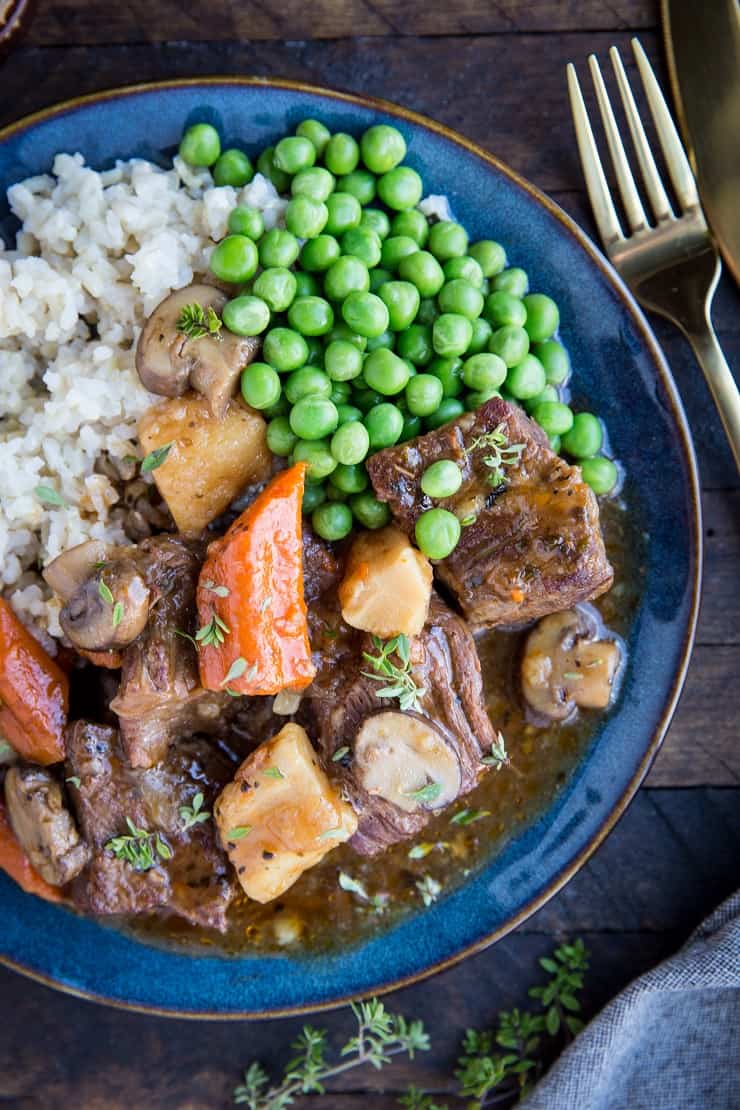 Instant Pot Beef Bourguignon made gluten-free, and paleo friendly! This easy beef bourguignon recipe is so simple to make in the pressure cooker and results in the most comforting dinner recipe!
You'll be shocked to know it's so easy that it can be made virtually any night of the week and put on repeat! No fancy occasion necessary!
Beef Bourguignon. Wow, what a topic! I almost didn't want to touch this classic dish due to its notoriety. To me it seemed like one of those dishes that could only be touched by the most well-esteemed of highly-trained chefs.
Well, I'm happy to say, I put on my big girl bitches and dove into the lovely land of Bourguignon. Not only is it not at all intimidating, but it's just one of those feel-good meals that we should all be enjoying during the chilly fall and winter months.
Let's take a step back for the bourg newbies in the house.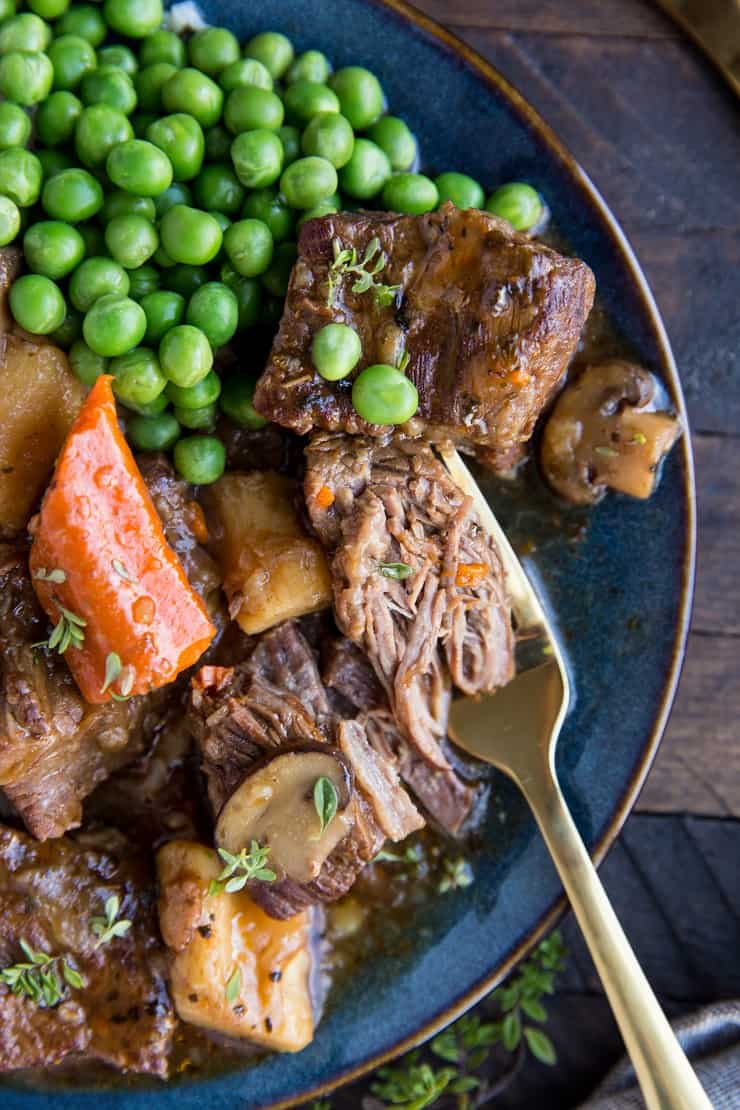 What is Beef Bourguignon:
Beef Bourguignon (also known as Beef Burgundy, bœuf à la Bourguignonne or bœuf bourguignon in France) is a classic French beef stew. Tender chunks of meat are smothered in a thick sauce made of red wine (or burgundy) and beef stock that is typically thickened by a roux (butter and flour mixture).
Traditionally, the dish includes onions, carrots, herbs, mushrooms, and bacon. Some people add potatoes to the stew to make it even more filling and inviting.
Read More

about Instant Pot Beef Bourguignon (Gluten-Free)