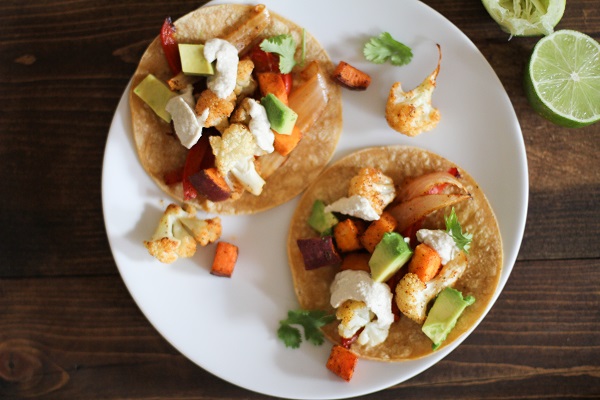 Happy Monday after the long 4th of July weekend! Did you eat the entire barbecue? Do some day drinking? Dance around on a pontoon to every 1990s song ever made? Get in a fight with a tourist? Eat some more Q? Do some more drinking? Eat, Drink, Dance, Fight, repeat?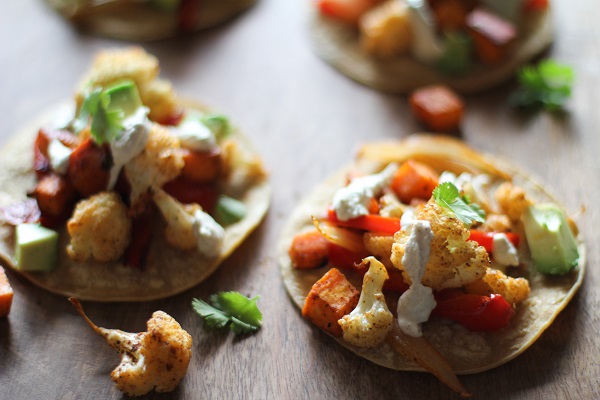 Other than nursing a hand, foot, mouth, chest, and eyeball cold that I commandeered after returning home from the Dominican Republic, I had a relaxing weekend. I went kayaking with an old friend, ate some Q, watched some fireworks over Donner Lake, read this whole thing (< – oh my, the couch hasn't seen so much action in YEARS!… As in, I read on the couch for an entire day, get your mind out of the gutter), did some Zenning (I don't even know what that means), and pranced around in my new kickass beet necklace from Ellie Rose Custom Jewelry. I also drank kale smoothies and ate my weight in vegetables, because: hand, foot, mouth, chest, and eyeball cold.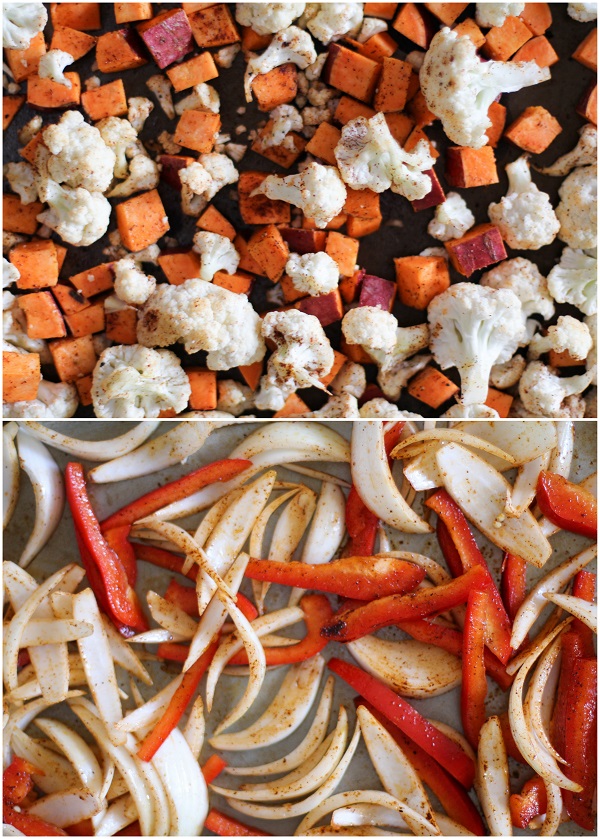 These tacos are FLY! Full of flavor, full of texture, full of vegetables, full of I-wanna-rub-these-tacos-all-over-my-face-and-possibly-my-hair-too.
And they're topped with the insanity known as cashew cream. I repeat: cashew cream. Please swing that way! The stuff is so addicting, easy to make, and it's a wonderful vegan alternative to cheese or sour cream. You should absolutely include it in your every taco encounter.
Do you remember Alexis from Hummusapien? She's a real pal and a half! Last fall, I ate my way through a bunch of her recipes, and she guest posted on here with her Ginger Peanut Chickpea Sliders while I was in the middle of promoting Delicious Probiotic Drinks .
Alexis is one of the sweetest people I know, and she's so smart and energetic! We may live across the country from one another, but she's a great friend. Alexis was going to school, writing a thesis, working, blogging, and studying to become a Dietitian all at the same time! She recently passed her RD exam, and is now traveling Europe as a way to celebrate her major accomplishments, so I'm guest posting over on her site today.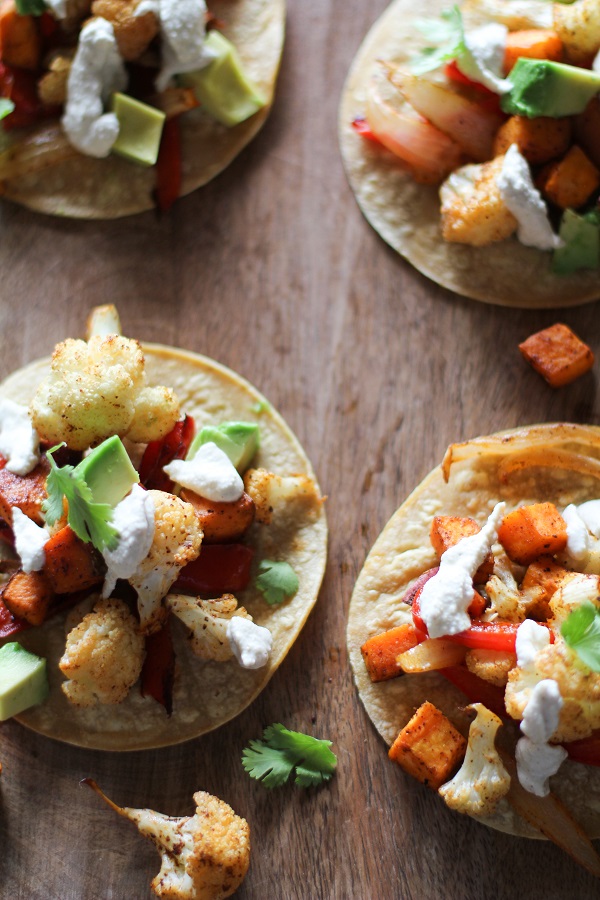 Up for some Roasted Vegetable Tacos with Cumin Cashew Crema? Hop on over to Hummusapien to get the recipe!
And don't forget to enter my Let Them Eat Kale! Giveaway!!