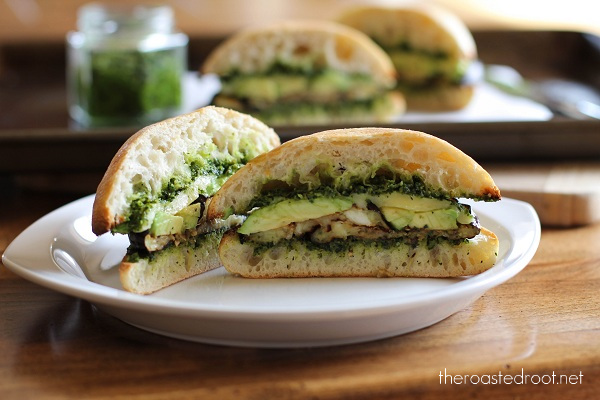 The eggplant may sit aloof, high up on the produce shelf, distanced from the more popular veggies, but this diamond in the rough plant is one of the most versatile and fun vegetables to use in the kitchen. Underneath the thick purple skin, there is a party animal.
Eggplants can be roasted, sautéed, grilled, used for veggie burger patties, pureed into soup, made into curry and so much more. Is this veggie chockerblock full to the brim with nutrition, like the beet? Negatory. It is, however, a blank canvas beckoning your cooking creativity.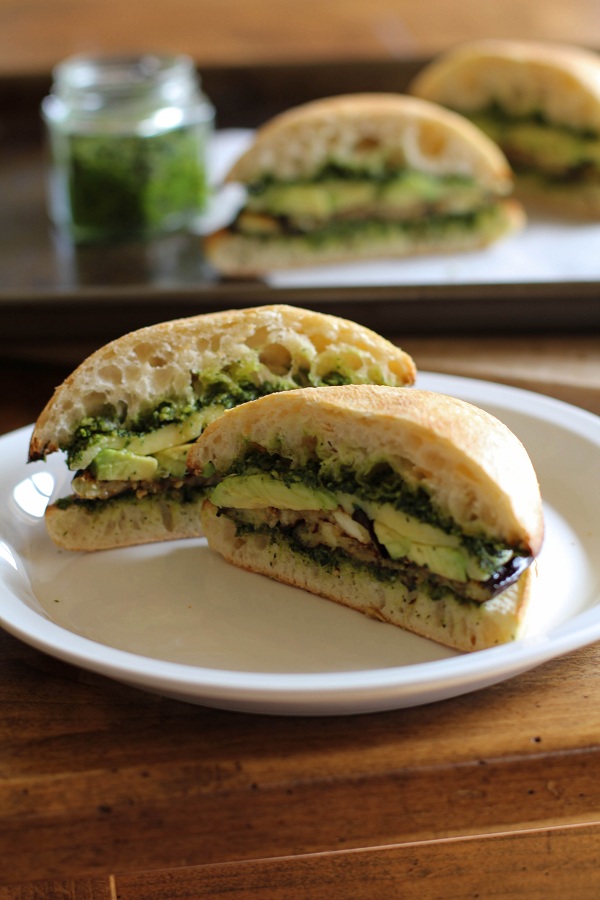 Remember that kale pesto recipe I presented to you on Food Fanatic? I made that pesto specifically for this sandwich. The roasted eggplant, melty cheese, creamy avocado all smitten on a toasty roll smeared with kale pesto is just the ticket for a delicious lunch.
Show the forgotten vegetable some lovin.