Customizing your beverages in the summer is fun and refreshing.
Simple syrups can be used to spruce up just about any beverage (or even desserts) and you can choose whatever flavors suit your fancy.
Making a batch of flavor infused simple syrup and adding it to your lemonade, iced tea, cocktail or sparkling water is a cost effective way of keeping your hydration interesting.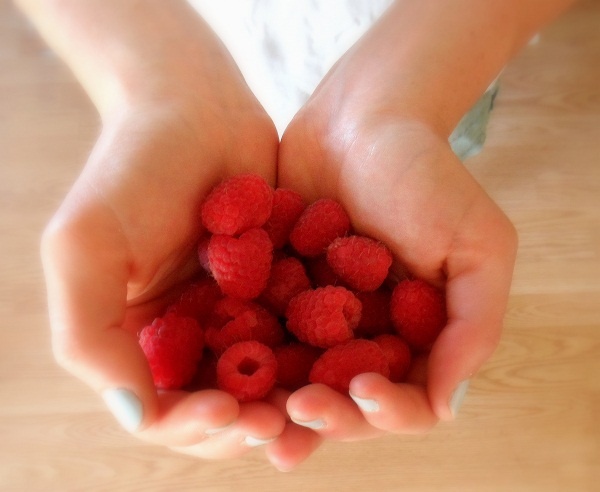 I made a raspberry mint simple syrup to add to our homemade kombucha and am very excited about the possibilities for the mixture. You can even drizzle some warm simple syrup over a brownie or ice cream for added pizzazz. The flavor possibilities are endless and making the syrup takes no thought or time. Give it a shot and tell me – what is your favorite summer beverage?
Ingredients:
½ cup sugar
½ cup water
12 ounces fresh raspberries
.75 to 1 ounce mint leaves
To Make:
Place all ingredients into a small saucepan and heat to medium high. Using a fork, smash the raspberries until they lose form. Bring the mixture to a full boil. Reduce heat to medium (The mixture should continue to boil slightly) and stirring occasionally for 8 to 10 minutes.
Remove from heat and use a fine sieve or strainer to strain the mint leaves and raspberry seeds and pulp, keeping only the juices in a small container. The mixture should still be very hot so allow it to cool before putting it in the refrigerator. Add simple syrup to sparkling water, homemade lemonade, iced tea, and/or make a killer cocktail!