We're back with another brand new Paleo Weekly Meal Plan! Featuring six seasonal dinner recipes and one dessert! Complete with a printable grocery list, these meal plans are designed to make life easy and nourishing!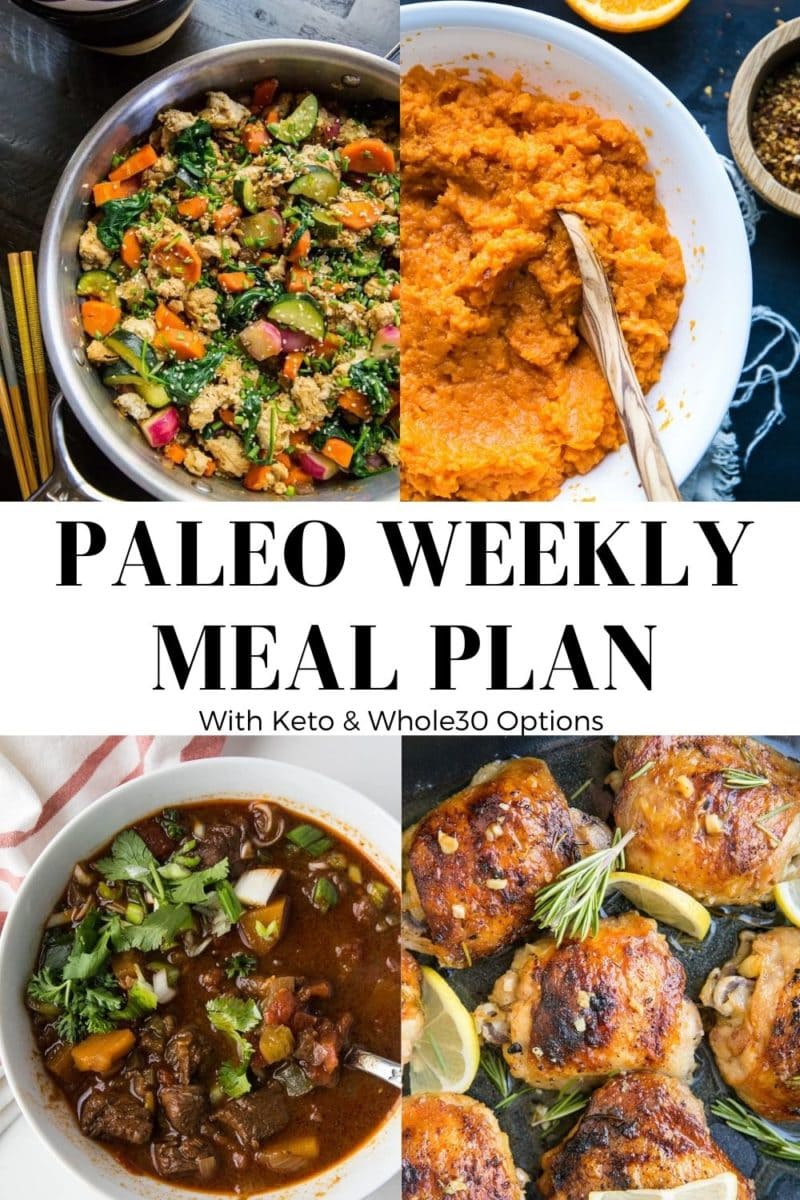 First day of 2022, how does it feel??
In my Top 21 Recipes of 2021 recap post, I briefly discussed my highlights from the year and what I'm looking forward to in 2022.
What are your intentions for the coming year?
This time of year can feel daunting for those who are looking to make changes.
The way I see it, small incremental steps taken with care last so much longer and end up creating more change than the huge, quick turnarounds, which are often short-term and sometimes backfire.
How does this relate to meal prepping?
Well, in my mind, meal prepping is one of the best habits we can all build to stay in alignment with our health goals.
Whether you want to include more variety in your diet, stay on a budget, or simply incorporate more whole foods into your life, a well-designed meal plan takes much of the guesswork out of eating.
I hope you'll find these meal plans to be delicious, straightforward and easy, and value adding to your life! If there is anything you'd like to see improved, feel free to let us know!
We have a couple of main entrees in this week's plan, so pick your favorite side dishes that align with your palate and goals.
I typically go with My Easy Go-To Stir Fry Vegetables Recipe or my Crowd-Pleasing Roasted Vegetables. A big rice eater, I often enjoy my mains with a side of steamed brown rice in addition to my veggies.
If you didn't catch my Keto Blueberry Coffee Cake or my Dairy-Free Sausage Gravy, be sure to give them a whirl! They've been hits!
And now for the food! I hope you enjoy this week's meal plan!
xo
SUNDAY:
The Best Steak Chili – This steak chili for Slow Cooker or Instant Pot will surely be a staple in your home! It's received rave review and has even won chili cook-offs around the country!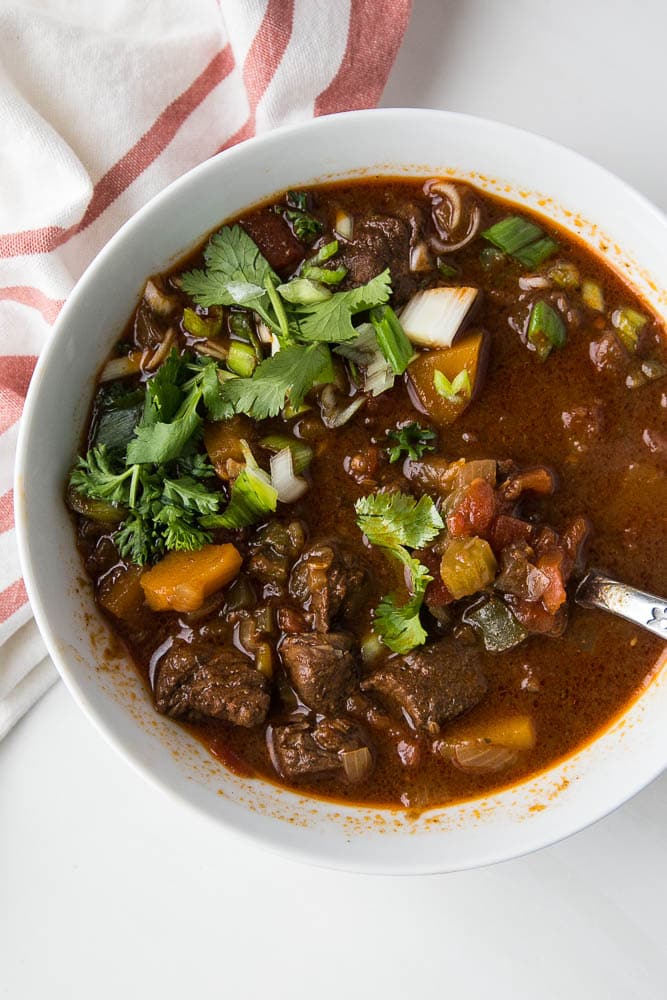 Special Diet: Recipe is paleo without the masa harina.
Prep Ahead: Since this chili is a little more labor intensive and tastes better the second day, I recommend making it over the weekend. It makes a lot of chili which can be used for leftovers (see Thursday!) or frozen for meals later on.
Substitutions/Notes: Leave out the squash if it's not your thing.
MONDAY:
Baked Lemon Garlic Rosemary Chicken – A simple, unpretentious recipe that exudes a fancy vibe while requiring minimal effort, Baked Garlic Lemon Rosemary Chicken has incredible flavor and turns out fall-off-the-bone exquisite!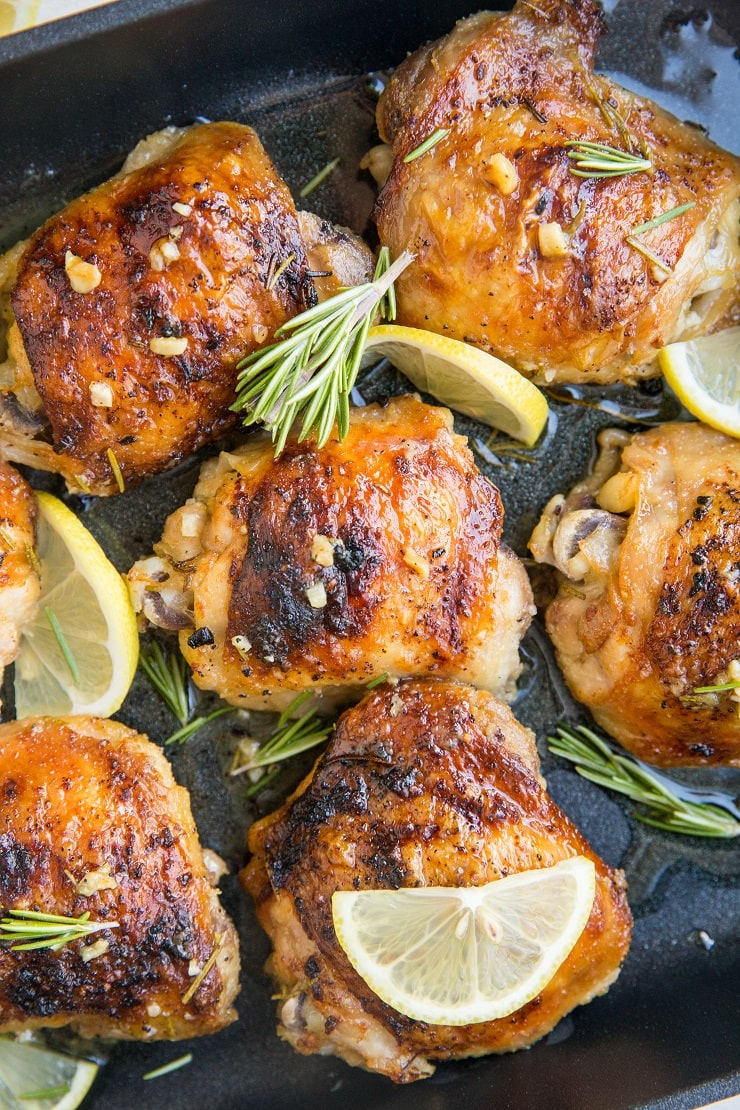 Special Diet Notes: This baked chicken recipe is paleo, keto, and whole30
Prep Ahead: The chicken can be marinated for up to 24 hours in advance.
Substitutions/Notes: Serve this rosemary baked chicken with your choice of roasted or sautéed vegetables, or any side dishes you love!
TUESDAY:
Garlic-Almond Soup with Pesto – A lovely celebration of garlic, this creamy and rich soup is satisfying but doesn't leave you feeling heavy. The pesto is a MUST, too, and really makes this soup suitable for company.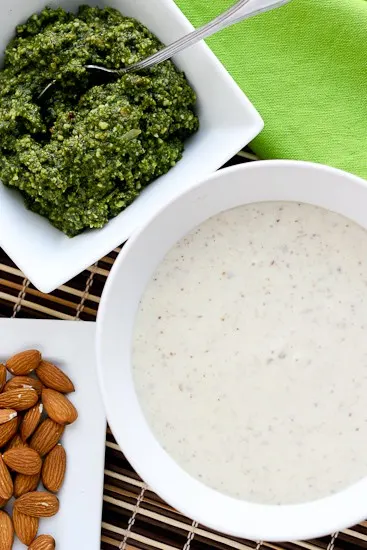 Special Diet Notes: Recipe is paleo and meatless. Use alternative butter to make it vegan.
Prep Ahead: If you're using homemade pesto, make it 2-3 days ahead of time.
Substitutions/Notes: To make this recipe low-carb, swap out the potatoes for a 1/2 head of cauliflower.
WEDNESDAY:
Paleo Beef Stroganoff – Rich and creamy Beef Stroganoff made dairy-free, quickly, and easily. A delicious staple to add to your weeknight meal plan!
Special Diet Notes: This beef stroganoff recipe is paleo, keto, and whole30.
Prep Ahead: Recipe comes together quickly, so no advance prep is needed.
Substitutions/Notes: Serve beef stroganoff with your choice of cauliflower rice (or regular rice if you aren't grain-free) and roasted or sautéed vegetables.
THURSDAY:
Leftover Steak Chili with Mashed Orange Sweet Potatoes – Use leftovers from Sunday's Steak Chili extravaganza for a delicious sweet potato chili mash experience!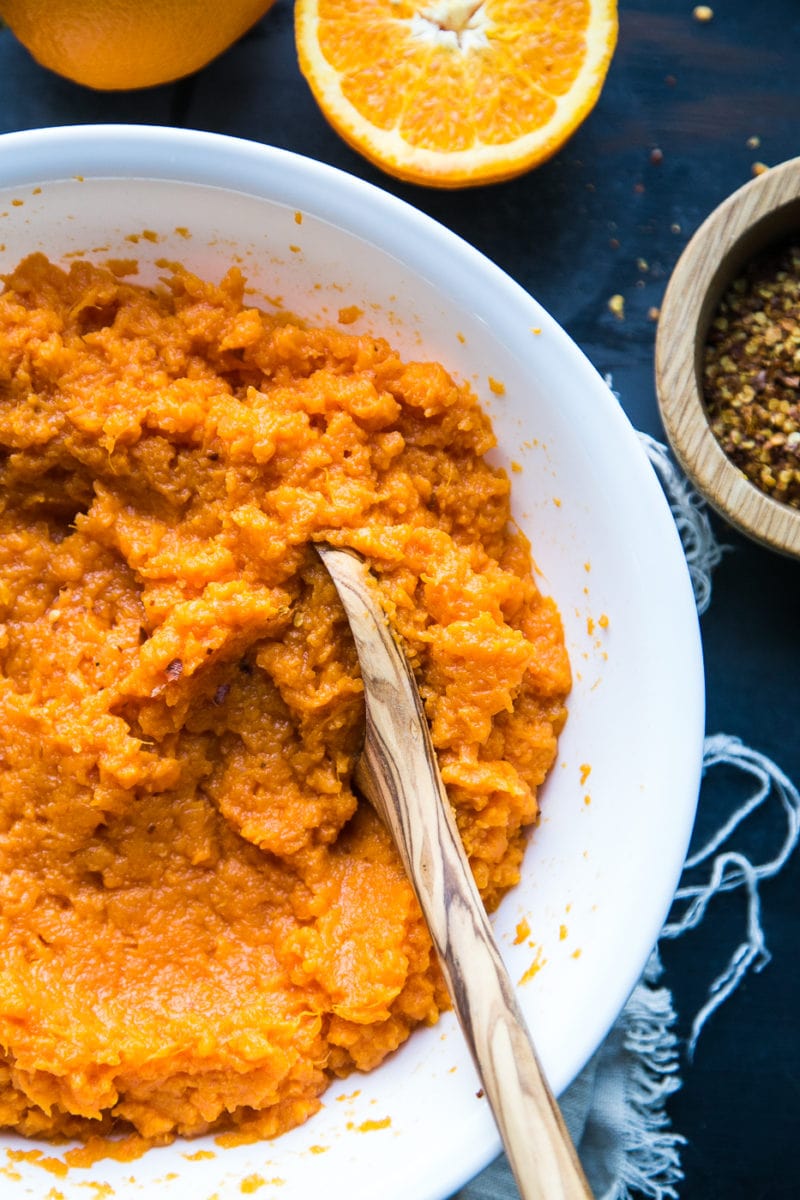 Special Diet Notes: Recipe is paleo. Use a butter alternative to make it vegan.
Prep Ahead: No prep needed ahead of time.
Substitutions/Notes: This recipe has just a touch of heat, but if you're worried about it, leave out the pepper flakes.
FRIDAY:
Teriyaki Ground Turkey Skillet with Vegetables – Quick and easy teriyaki ground turkey and vegetable skillet made in under 45 minutes. This simple yet complete meal is low-carb and paleo.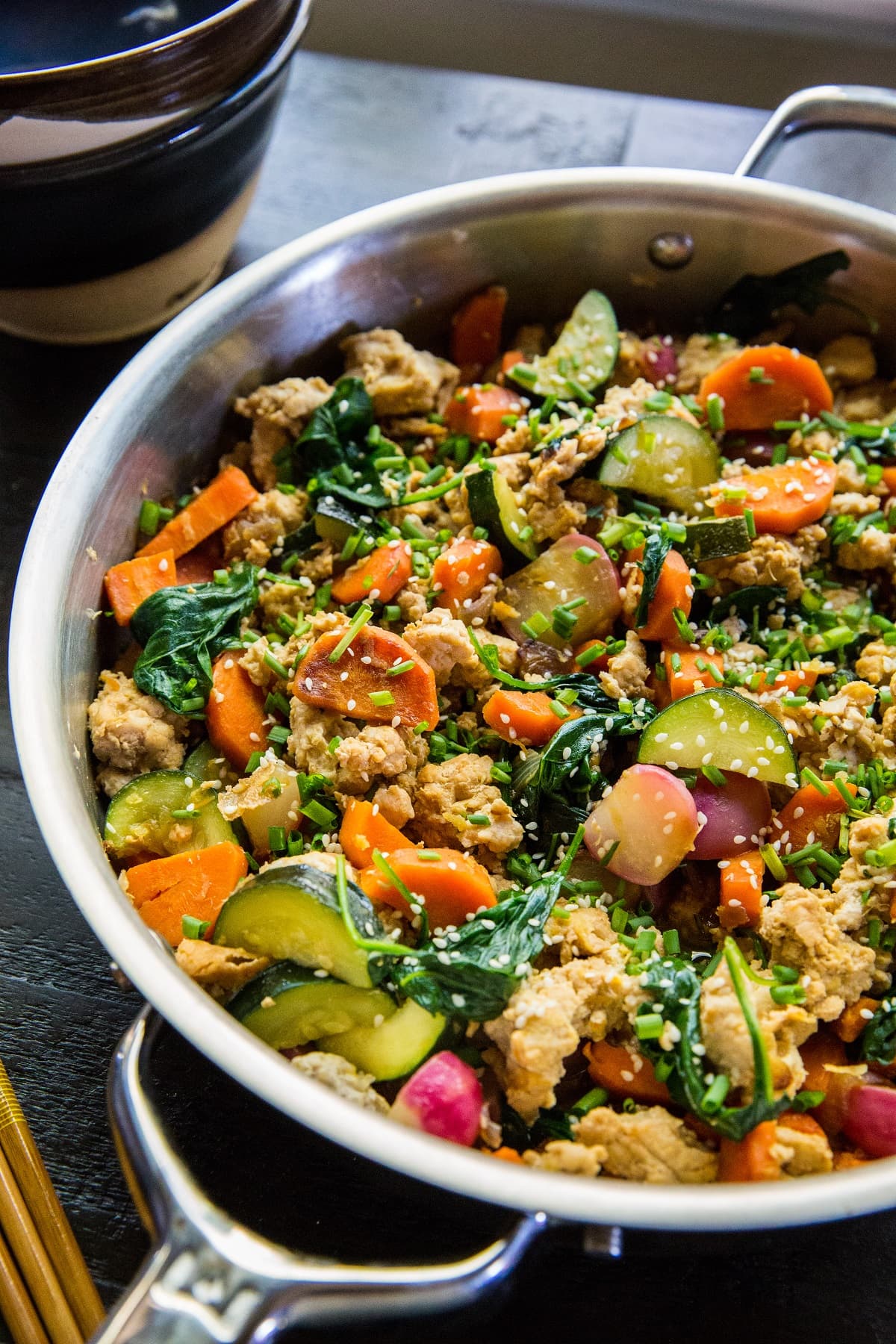 Special Diet Notes: Paleo and low-carb! Make it keto by using a keto-friendly teriyaki sauce.
Prep Ahead: This easy one-skillet meal comes together quickly, so no preparation in advance is needed.
Substitutions/Notes: Use ground beef or chicken instead of turkey if you'd like. You can also swap out any of the vegetables for your favorites.
DESSERT:
Blackberry Bacon Bark Bites – This combination might sound weird, but chocolate, bacon, and blackberries are a stellar combination! These are also low-carb/keto friendly if you use Stevia-sweetened chocolate!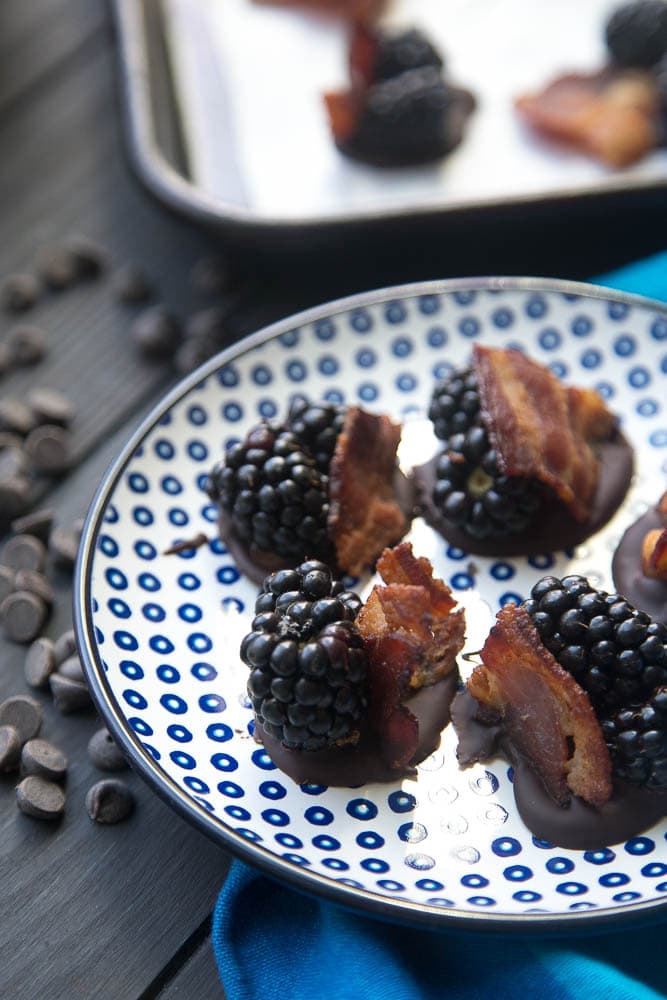 Special Diet Notes: Recipe paleo with extra dark chocolate. Make it keto with low-carb friendly chocolate like Lily's.
Prep Ahead: Bacon can be cooked 2-3 days ahead of time.
Substitutions/Notes: Swap out the blackberries for strawberries or blueberries if you like.
GROCERY LIST:
Click HERE to print this week's grocery list!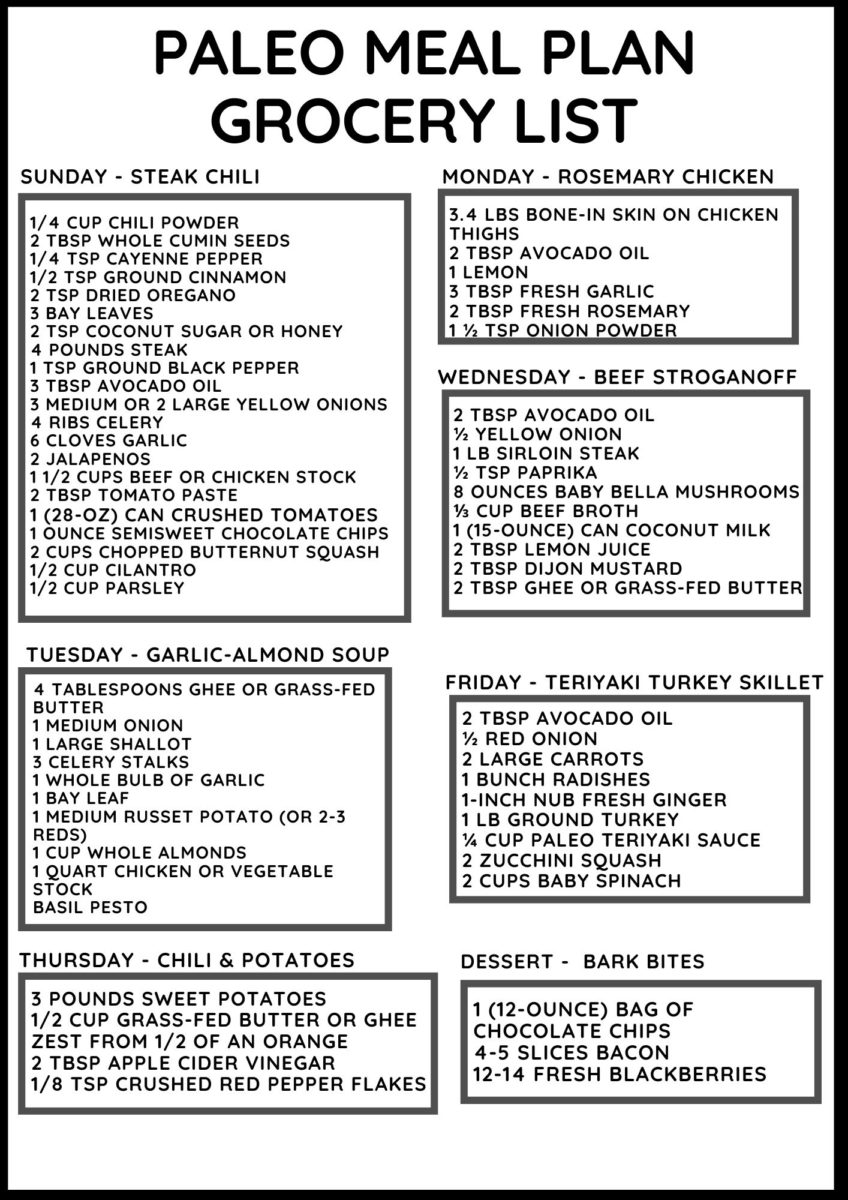 Enjoy!
xo