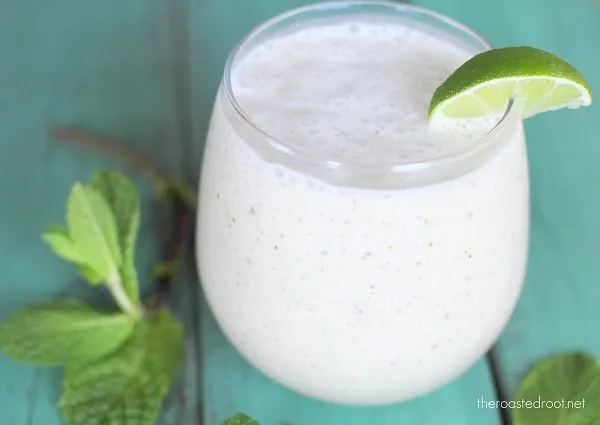 It's as though winter never really surfaced here on the west side. It poked its head up once or twice and was immediately shooed away by sunshine. This season has been uncharacteristically dry and warm for California, a contrast from my years and years of heavy winter shoveling, power outages, slips on ice, and bluebird snow days. Although I miss strapping on my snowboard, I can't complain too much because….
I've been blending up smoothies and chilly fruit coolers like it's the Fourth of July. And IIIIIIIII like it!
Forgive me, Mid-West and East Coasters – I hear you've taken the full burden of freezing weather this year. As I type these words, wearing a t-shirt and capris (someone please tell me if capris are still in style? I really wouldn't know), watching the breeze move the leaves on the trees, windows open, birds a-chirping, I can only say one thing: Mojito Smoothie. Mo fo yo smoothie.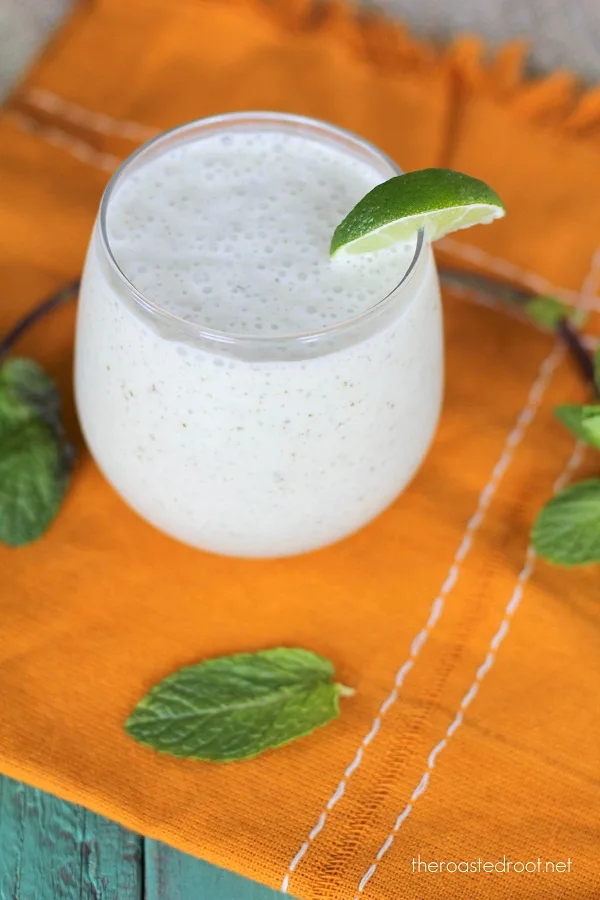 It dawned on me after seeing Natalie Perry's Paleo Pina Colada Recipe that smoothies are especially great when you treat them like a cocktail. I'd bet my bottom dollar that replacing liquor with a frozen banana will win you deliciousness each and every time.
Aaaaand now for an update:
I'm writing I wrote a cookbook called Delicious Probiotic Drinks
that I am peachy keen on. It's a recipe book for probiotic beverages (plus yogurt) that are easy to make in your very own home. Due to the abundance of beverages that are weaving in and out of my house, my blender has become my number one tool; my mason jars and flip cap bottles? Full to the brim.
I can tell you I have completed about a third of the recipes I need for the book, which puts me on track to have plenty of revision, re-making, re-photographing time, plus the very necessary time for writing a guide on probiotics. I've given myself a 3-recipes-per-week minimum, which has been getting easier and easier to accomplish.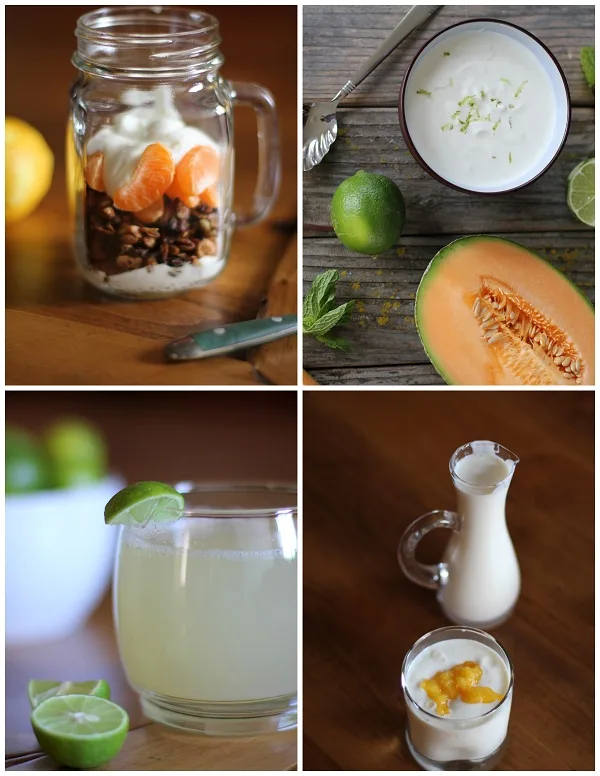 I've learned routine (for me) is crucial when there is a lot to be done. I'm one of those fiery ginger heads who miss-directs excess energy unless she blows off steam through exercise. I also have to watch the amount of alcohol I consume (boooooo!) and the kind of food I eat lest my chi gets all thrown off and I become less productive. I've tested the waters a few times and have decided the waters need to be left alone. Balance is difficult to achieve but paramount.
So most of my days look like this: Wake up early, go to spin class, come home for breakfast and check on the fermenting probiotics, go to work, come home and eat dinner with the boyfriend (who has been doing most of the cooking lately…score!), snap a photo, write recipes and/or blog posts, stumble to the bed, and crash. Weekends involve relaxing mornings, a trail run or bike ride, and more recipe prep and photos.
Enough of the logistics – on to the emotional stuff. I tend to be resistant to change and writing a cookbook is an adjustment. Those of you who have written cookbooks (or e-books) probably went through the cookbook adjustment with far more grace than I.
The first month of cookbook writing was a rough ride, but now that I'm approaching month two, things seem to be falling into place. My lifestyle is comfortable again and I'm crushing on the little probiotics I'm fermenting. The creative process is becoming more and more enjoyable and my confidence in myself has grown. I have also been completely astounded by the support my friends, family and other bloggers have been giving me. I can't thank you enough!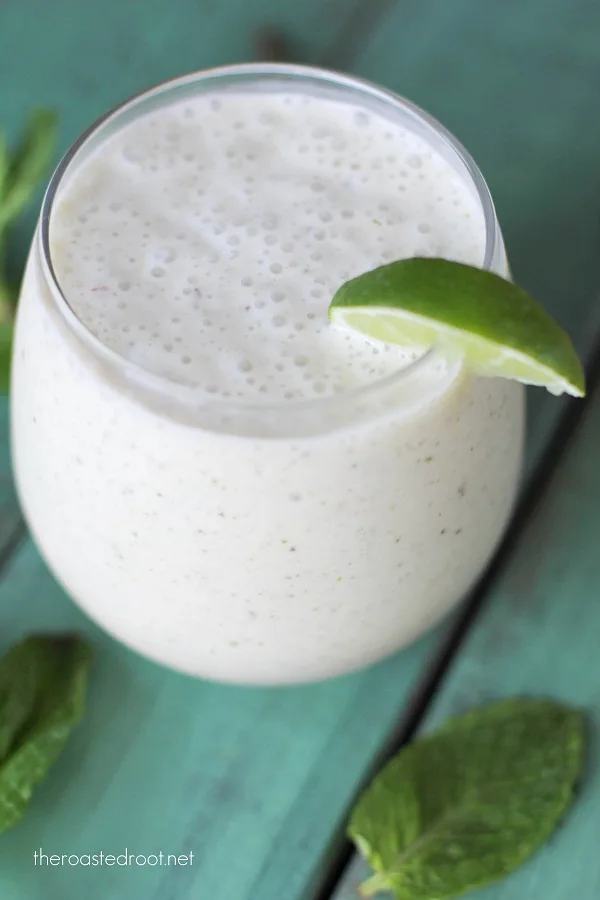 If you're on the west coast, you're ready for this Mojito Smoothie pronto. If you're still in winter-land, save it for when the sun gets blazing hot! This smoothie is a sweet, creamy refresher. Note that this is not a probiotic beverage, but it's a mighty fine treat!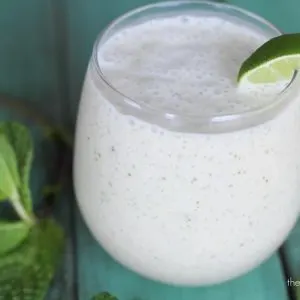 Mojito Smoothie
Print
Ingredients
2

ripe frozen bananas

10

leaves

fresh mint

½

cup

almond milk

½

cup

coconut milk

full-fat from the can

1

tablespoon

fresh lime juice
Instructions
Throw it all in a blender and bzzzzzzzzzzzzzz blend until smooth!
This is my favorite tool for making a perfect, healthful smoothie: