Gluten-Free Lemon Poppy Seed Muffins made dairy-free and refined sugar-free. A fresh, vibrant healthier muffin recipe!

I've been withholding information.
I've practiced this speech in front of the mirror and through false starts, a shaky voice, slurred speech and the communication skills of a 2-year-old, there's no other way to say it than to say it.
I'm writing a cookbook!
I signed a contract to make a probiotic beverage cookbook. A cookbook. A book with recipes. That's a cookbook and I'm writing one, holy mother of pearl!
I was approached by Skyhorse Publishing a couple of weeks ago after they came across my post for Lavender Kombucha. They asked if I was interested in making a whole cookbook with fermented probiotic beverage recipes. After pacing around the house about 15 times while my heart exploded with joy and shock, I replied that I was indeed interested, and the rest is history.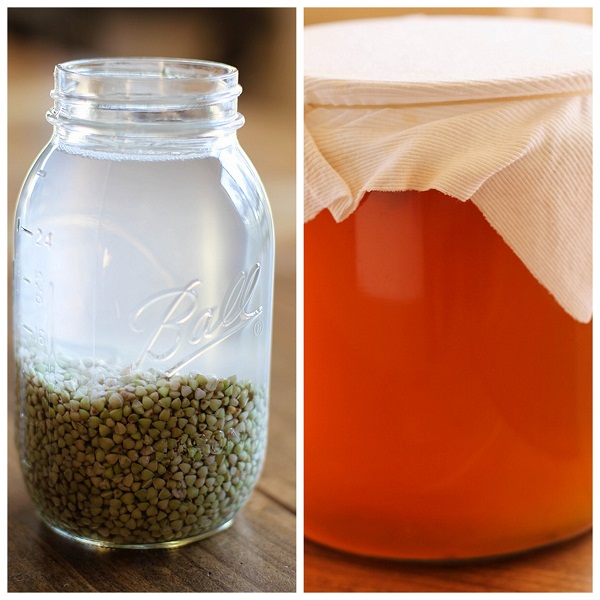 For thousands of years, probiotics have been fermented, brewed, cooked up by many cultures but it hasn't been until recent years that we've been listening to our ancestors on a mainstream basis. More and more evidence about the health benefits of probiotics is being published and more and more people are taking steps to include probiotic foods and drinks in their diets.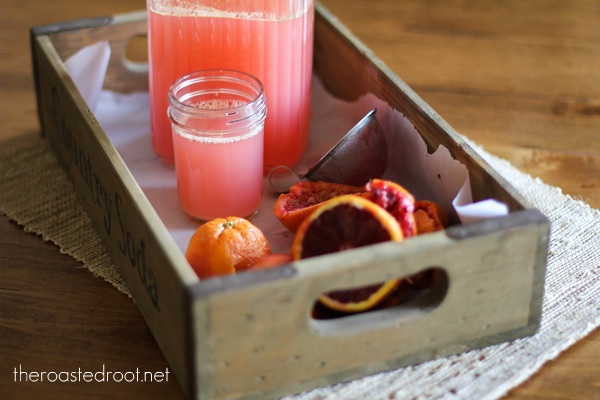 Probiotics are essential for a healthy digestive system. Consuming fermented foods containing probiotic and yeast cultures can aid in digestion, regulate your metabolism, prohibit pathogens (bad bugs) from causing health problems, and boost your immune system. "Psssht Danger Dog, come in Danger Dog, our camp has been infiltrated by bad bugs, send in good bug reinforcements, you copy? Pssht"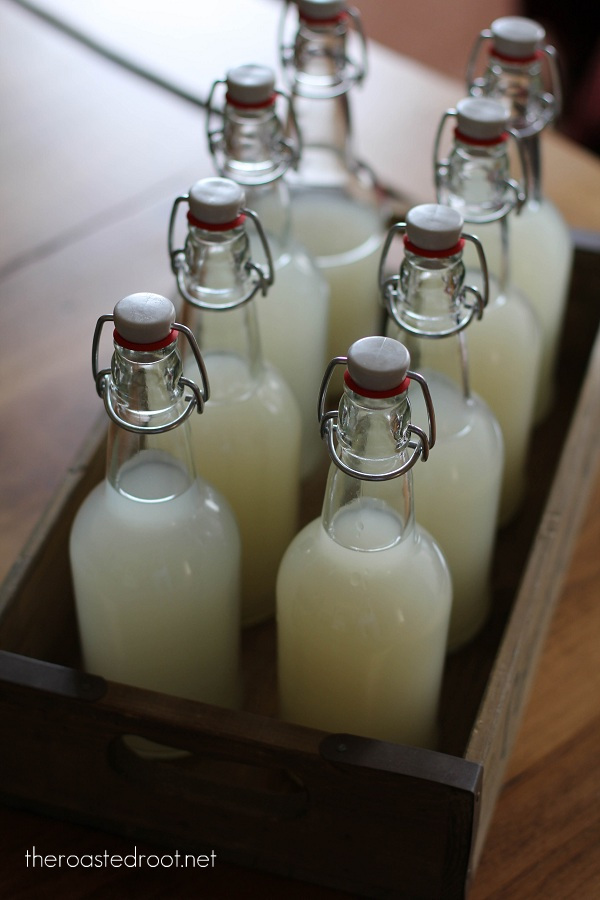 All of the probiotic drinks I'm making are pretty straight forward and are well worth the effort. They require just a little attention to detail and then once you get the hang of them, they're easy peasy lemon squeezy. Plus, making probiotic beverages homemade is much more cost effective than buying them from the grocery store. We're in a DIY era. Let's DIY some probiotics!
This is what's all up on my table: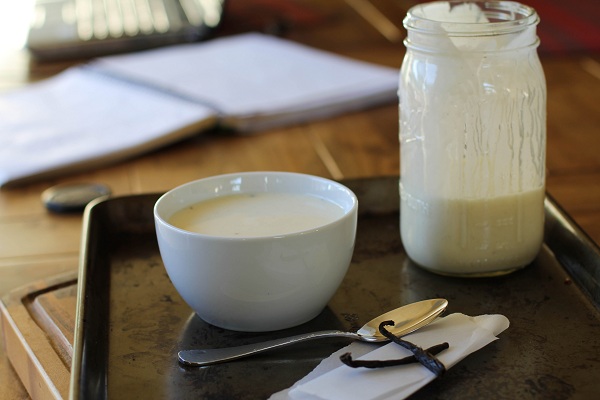 Here are the cookbook details:
What types of recipes will my book include? 75 (that's Seventy-Five, pronounced syevunty fighve if you're from Minneota) Probiotic beverage recipes, such as kombucha, kefir, probiotic sodas, lactofermented lemonade (say what now?), rejuvalac (come again?), ginger beer, smoothies and yogurt.
When is it due? August 1, 2013 (if you do some calculating, that's allota recipes in notallota time).
When will it be published? January 2014.
How will I do it? With a lot of water, sugar, milk, lemons, good juju and support from my really really really ridiculously good looking boyfriend.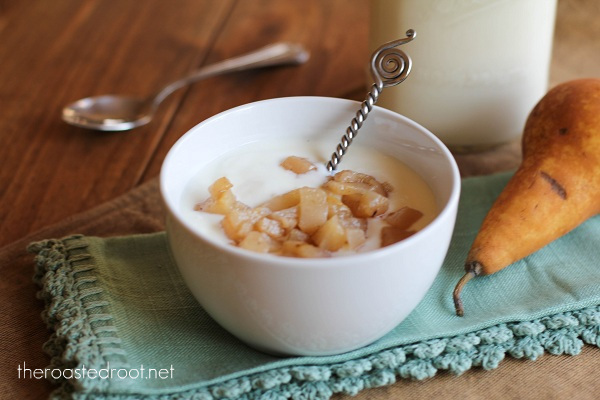 After I signed the contract to write the book, my insides became anxious and fluttery, similar to the effect of injesting absurd amounts of high fructose corn syrup. And with pitter patter heart syndrome, I began planning. I did research. I made a schedule. I bought some props. I boiled water. I added sugar. I heated milk. I bottled. I began fermenting.
So far, I have made:
1 gallon of yogurt
4 gallons of kombucha
1 gallon of ginger beer
2 quarts kefir
…and my first batch of rejuvalac was a fail. Hopefully next go-round will bring better results.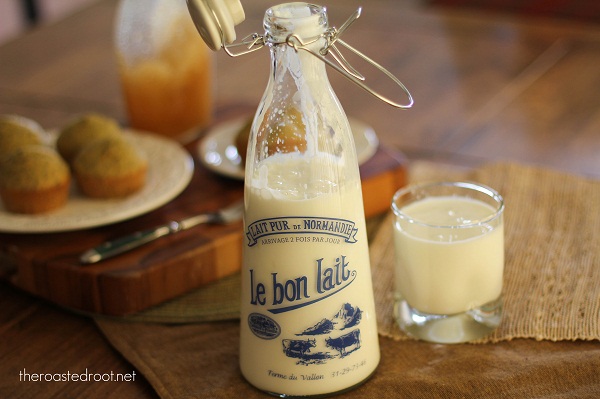 Thank you, probiotics, you're the mash to my potato.
Throughout my cookbook journey, I will be sharing with you what I'm working on, what I'm stuck on, how much sleep I've gotten and ask you to forgive my scattered brain. I'm excited, nervous and am learning so much every day! Next time I post about my probiotics cookbook, I will give you more details about all the beverages I'm making.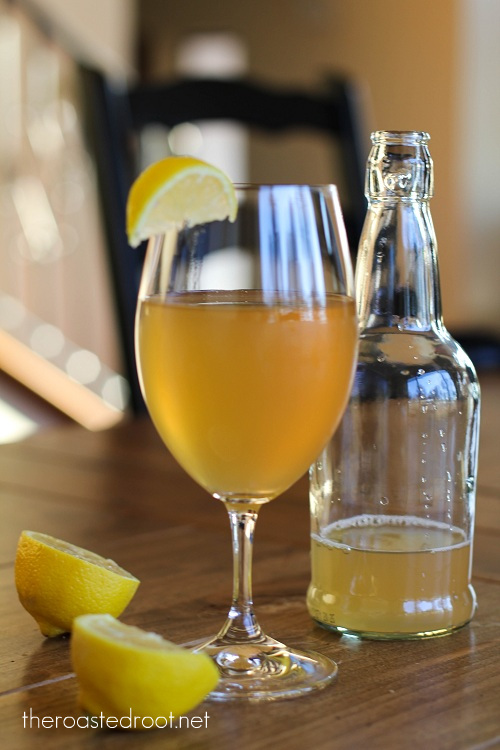 There was something else I was going to tell you…..oh yes, Lemon Poppy Seed Muffins! After making Lemon Poppy Seed Coconut Flour Pancakes a few weeks ago, I had a pretty little bag of poppy seeds leftover, begging to be used. I muffin-ed them. I used Bob's Red Mill gluten free all purpose flour, but you can use regular flour, too. Someone also made muffins out of the Lemon Poppy Seed Pancake recipe and said they turned out great, so there's always that option too.
Basically, these muffins are wonderful and I hope you try them.
Thank you for your continued support, for being a part of this growing adventure of mine, for allowing me to post bacteria all over my page and talk about it. You're wonderful!
Gluten-Free Lemon Poppy Seed Muffins
These fresh, vibrant lemon poppy seed muffins will become a household favorite!
Instructions
Preheat oven to 350 and prepare a lightly oiled muffin pan (or put paper muffin cups in the muffin pan).

In a mixing bowl, whisk together the eggs, almond milk, oil, and lemon juice.

In a separate bowl, combine the flour, baking powder & soda, salt, coconut sugar and poppy seeds. Stir to combine.

Pour the "dry mixture" in with the wet, and stir to combine.

Pour the batter ¾ of the way up the muffin holes and bake for 22 to 35 minutes, until the muffins test clean when poked with a toothpick.

Enjoy with your favorite smoothie!
Nutrition
Serving:
1
of 12
|
Calories:
216
kcal
|
Carbohydrates:
40
g
|
Protein:
3
g
|
Fat:
6
g
|
Fiber:
1
g
|
Sugar:
15
g