The thing of it is…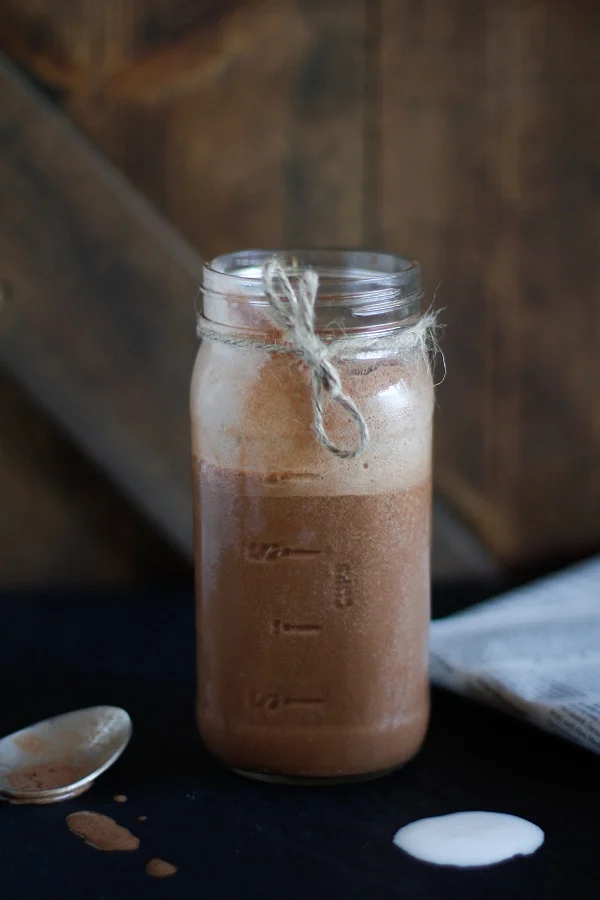 …I don't exactly wake up in the morning feeling like P. Diddy, which is why it takes 2 to 3 cups (5 when no one's looking) of battery acid-strong coffee to put a little spunk in my stride.
Life for me begins when the coffee ends. As in, it behooves us all to put conversation on hold until all the coffee's done been drunk.
And since we're on the topic, I'm not above doing this in order to get my coffee fix. Yes, I own a milk frother. No, I cannot imagine life without it.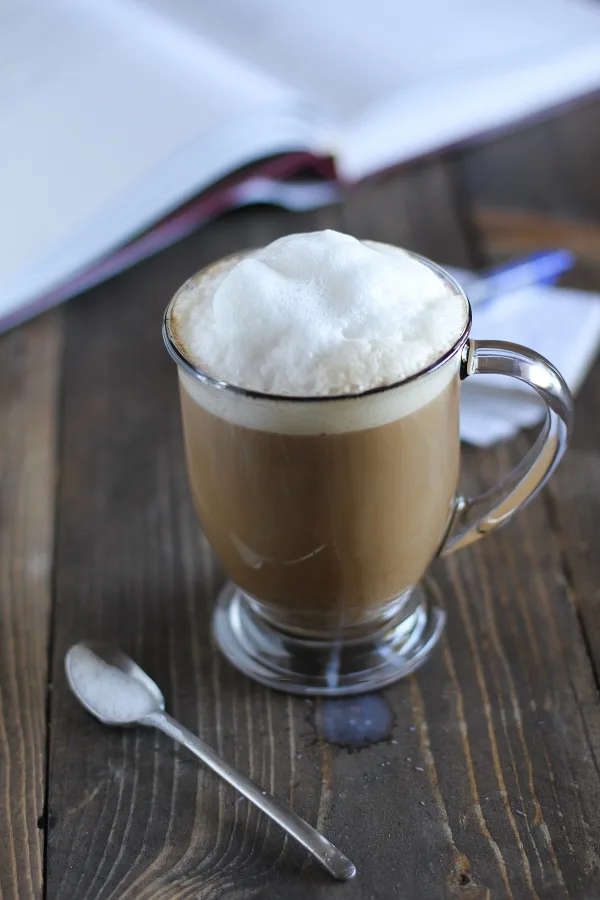 Didyouknow that not all coffees are created equal? The way coffee is brewed plays a large role in how good the end result tastes. Many coffee makers over-extract the oils out of the coffee grinds, leaving you with a bitter tasting cup of Joe. Enter: the Remington iCoffee maker.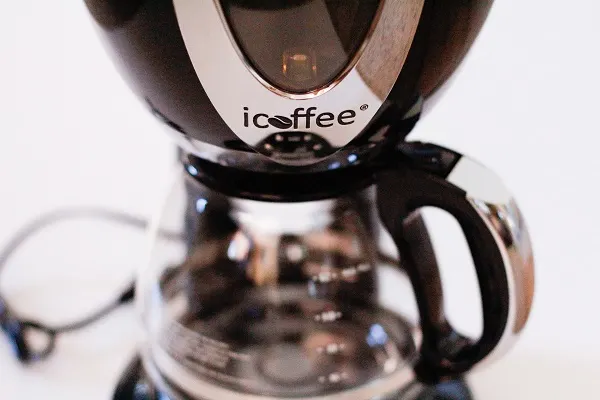 The iCoffee maker uses patented SteamBrew technology to create a Joe that tastes similar to French press coffee. It's programmable, makes coffee in the blink of an eye, and begins and ends the brew cycle with a nice little tune. It's pretty much the Aston Martin of coffee makers.
You can learn more about iCoffee here, annnnd you can enter my giveaway below for a chance to win one of your own. But first: the frapps.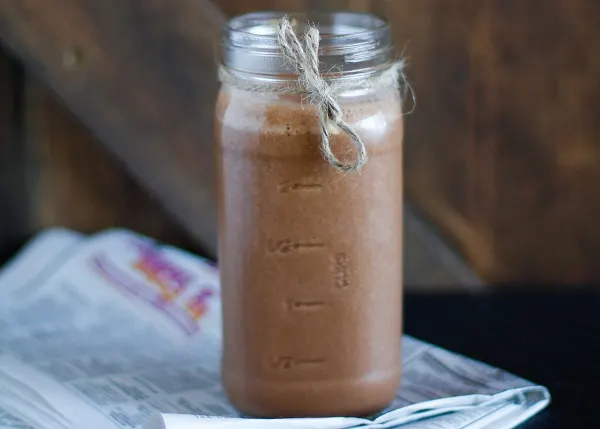 Don't tell me: you've been craving healthy frappuccinos all summer long, too? This is why we're friends.
Since I'm a control freak about what I put in my body, I have specific frappuccino criteria, with include the following: a.) must be made with almond milk, b.) excludes additives like carrageenan, c.) excludes cane sugar, d.) the stronger the coffee, the better. All of this translates to a frapp that must be made at home.
I pretty much took the smoothie approach to this frappuccino by using a frozen overly-ripe banana and a touch of maple syrup as the sweetening agents. The banana adds volume and creaminess, on top of the sweetness. If you use an un-ripe banana, it will probably taste like un-ripe banana mixed with coffee. Don't do.
But do do this healthy frappuccino, because it's easy, healthful, and won't make you curl up in a sugar coma.
And now, the…
Giveaway
For a chance to win an iCoffee maker, simply enter using the Rafflecopter below. The giveaway ends September 2, 2014 at 12:00am EST. The winner will be notified by me through email, and will have 24 hours to respond before a new winner is selected.
Put this frapp on repeat.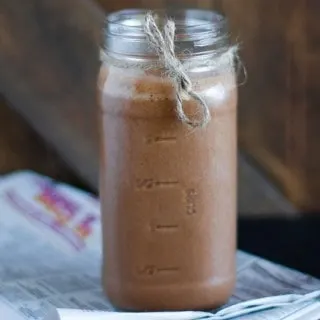 Healthy Frappuccinos
Yield:
1 large frappuccino
Looking for a healthier way to get your frappuccino fix? This frozen beverage recipe is packed with all creamy, delicious espresso chocolate flavors.
Ingredients
1 large overly ripe banana, peeled and frozen
2 teaspoons pure maple syrup, or to taste
1 cup strong brewed coffee, chilled
2/3 cup unsweetened almond milk
1/3 cup full-fat canned coconut milk
1 teaspoon pure maple syrup
4 large ice cubes
2 tablespoons raw cacao powder
1/4 teaspoon ground cinnamon
Instructions
Add all ingredients to a blender and blend until smooth. Taste for sweetness. Add more pure maple syrup if desired. Pour into a large glass and enjoy!
Nutrition Information
Yield

1
Serving Size

1 grams
Amount Per Serving
Unsaturated Fat

0g
Note: This is not a sponsored post. I was provided an iCoffee Maker to try on for size, and all opinions in this post are my own.