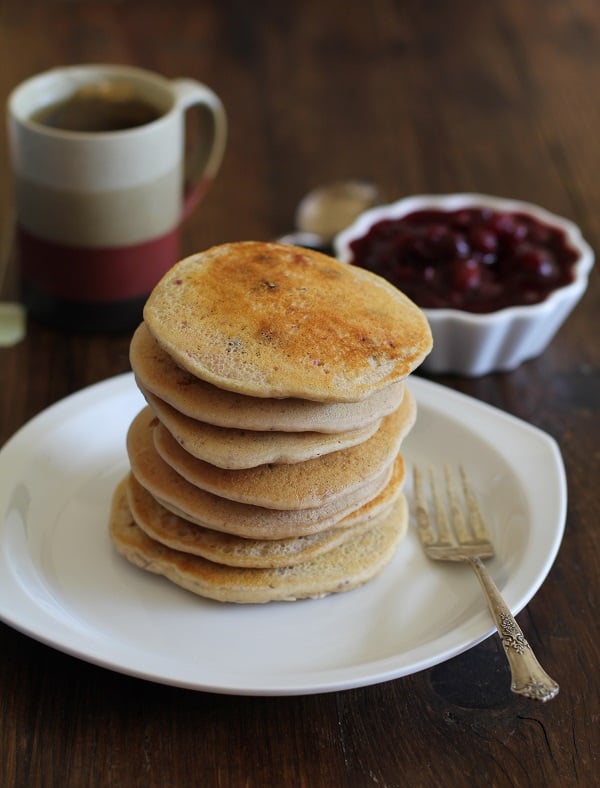 If you ever wonder whether or not you've been eating too much peanut butter, there are generally 7 signs you are – and 6 of them have to do with location. Of your peanut butter spoon. If, at any time, you find a peanut butter spoon on your windowsill, on your desk, in between couch cushions, in your wine glass, in the cup holders of your car, and in your purse, you're probably eating too much of it. You may want to idle back.
The 7th sign you've been eating too much peanut butter, is you've been tweeting about how much peanut butter you've been eating. That one's really the biggest sign. You should probably slow down, consult a support group, and/or stop. Just stop. Those 7 signs can be your peanut butter rule of thumb if you so choose.
If you find out Sandra Oh is leaving Grey's Anatomy, and you reach for the spoon and jar of peanut butter, you may want to trick yourself into putting the peanut butter spoon in the dishwasher after you have consoled yourself, lest you'll have to openly admit on twitter you have a bit of a PB obsession.
For those of you who are all, "this doesn't pertain to me, I don't even eat peanut butter," you can fill in the blank with your go-to food obsession. Perhaps it's real butter. Perhaps it's nutella. If you can't scoop it with a spoon, it may not be a real obsession. I'm an expert at this. You'll just have to trust me.
Why. Are we talking about peanut butter?
Let's not. Any more. For now. Let's talk about something that's relevant to this post.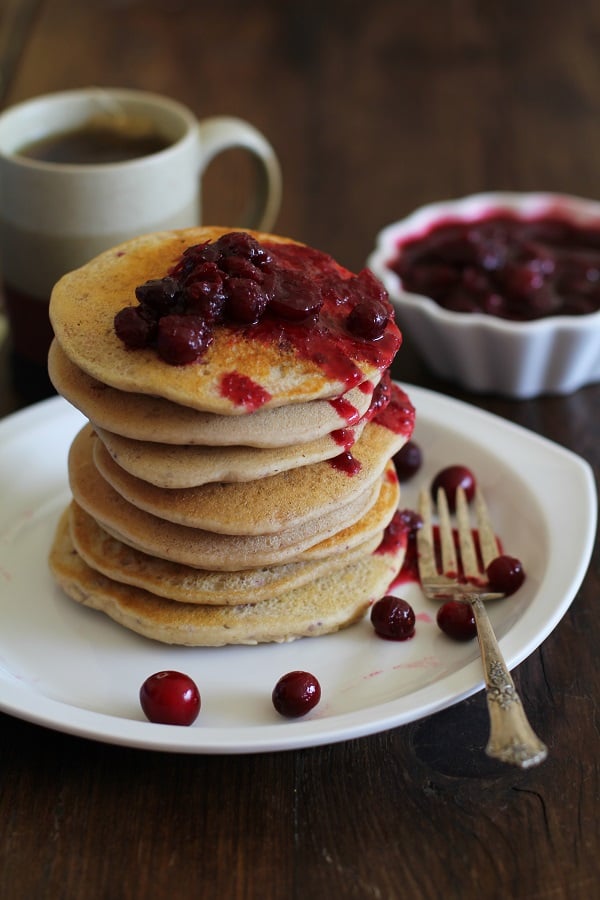 This stack of pancakes gives me some serious twinkle toes. I made it using the leftover cranberry sauce I've been hemming and hawing over. I cried real tears as I ate the last bite. Of cranberry sauce. That's a lie; I still have a tablespoon of it left in the refrigerator because I'm hanging onto it like a baby orangutan.
These pancakes are just so cheeky in their holiday cheer, and I can just barely stand it.
All them cranberries make me think of warm festive cocktails. Cranberry type cocktails. Like how I could really go for a hot toddy right now (in spite of the fact that there are no cranberries in a hot toddy, Idon'tthink). Ah, hell, this stack of pancakes makes me want to drink booze and open presents. December Twenty-Materialism, here we come!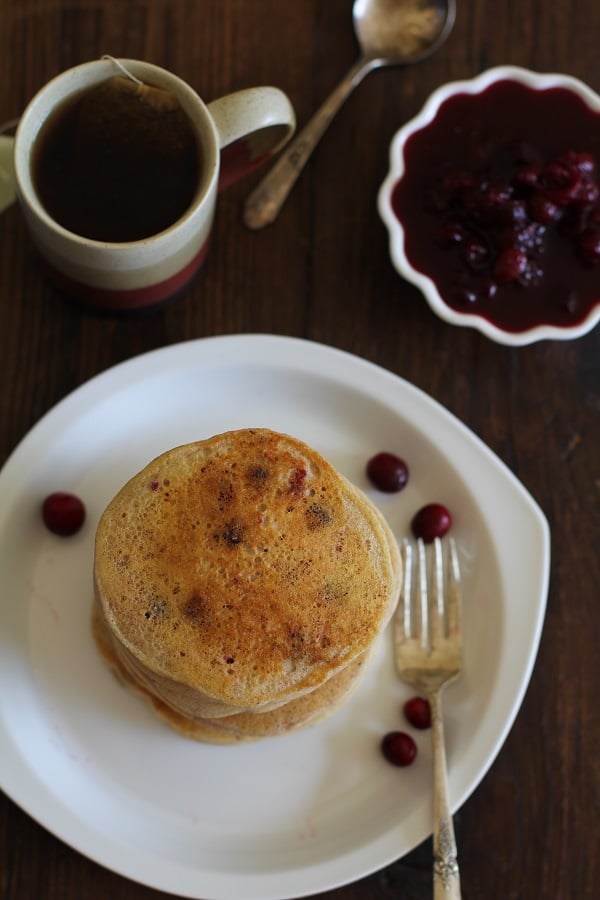 I made them with brown rice flour, mixed cranberry sauce in the batter, and served them with more cranberry sauce. What you'll do if you're me, is you'll plop cranberry sauce on the cake and eat it like a taco. So then the question becomes, is this cranberry sauce pancake or pancake-wrapped cranberry sauce. No matter how you look at it, eating this pancake like a taco is my recommended method for getting it in your face.
You know what would also be great on these pancakes? Peanut butter.
Cranberry Sauce Pancakes (gluten free)
Use your leftover homemade cranberry sauce from your holiday gatherings in these delicious gluten-free pancakes!
Ingredients
For the Cranberry Sauce Pancakes
For Serving
Cranberry sauce

Maple Syrup
Instructions
Mix the wet ingredients in a bowl until well-combined.

Mix the dry ingredients in a separate bowl.

Mix the wet and the dry together (Note: add a little more almond milk or cranberry sauce if the batter is very thick).

Heat a skillet to medium, and add enough oil to lightly coat the bottom.

Meaure out 1/8 to ¼ cup of pancake batter and pour it in the skillet

Allow pancakes to cook until sides firm up and small bubbles form in the batter.

Flip and cook an additional 30 seconds to 1 minute or until cooked through

Serve with cranberry sauce on top. Yum! Eat it like a taco. Perhaps with peanut butter.
Nutrition
SEO buzz word – – – > gluten free. One more time? gluten free. Okay, one last one for good measure. gluten-free.